Hugh Acheson Has A Plan To Teach Kids About Food And Nutrition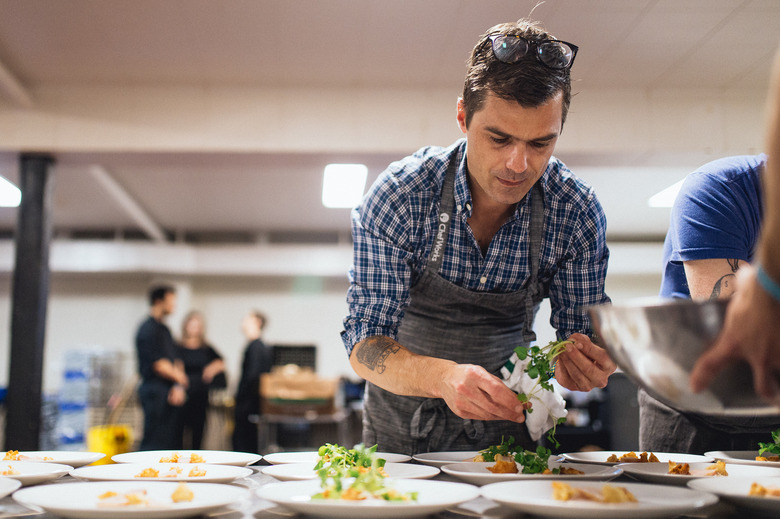 Chef Hugh Acheson wants to teach kids the bare essentials of food. (Photo: treefortphoto/Flickr.)
School is right around the corner and chef Hugh Acheson's already set up his fall 2017 curriculum for Seed Life Skills.
The organization, originally founded in 2015, launched a new site to coincide with the curriculum, which will be released between now and September 18. Teachers and parents will have free access to lessons and resources about kitchen safety, healthy decisions, teamwork and community, sustainability, advocacy and even consumerism and economic savviness. Acheson launched Seed Life Skills as a stepping stone for teachers and parents to help teach children about cooking, sanitation, where food comes from and more.
In the first two years, Seed Life Skills focused on classrooms in Atlanta and Athens, Georgia. However, the program is now working on a pilot cohort with 15 teachers from across the country.