Solar eclipse-viewing parties are popping up all over the country. Celebrate the temporary lack of sun by bringing some bright, shiny heat of your own. We've got 10 super-spicy snacks that will charge up solar panels, supplement crop growth and un-confuse stampedes of animals whose navigational instincts have been thrown completely to sh*t. Just kidding, they're not that spicy. They do taste better if you're wearing eclipse shades, though.
Pub grub craving? Whiskey fan? Pork Slope just might be the place for you. Dale Talde's Brooklyn bar slings a mean shot 'n beer (from 25 taps) along with snacks you don't have to think twice about. Take an illustrated peek inside. On our last jaunt, Talde loaned us a few invaluable recipes, including these famous spicy chicken nuggets.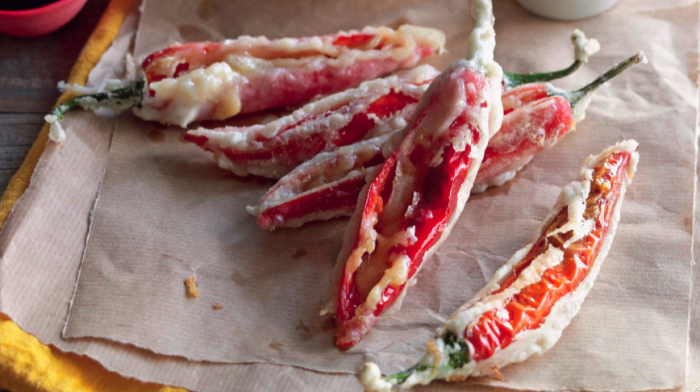 We're not getting any less obsessed with great food stuffed into great food, particularly when cheese and deep-frying are involved. That's only one of many reasons we're plowing through Hardie Grant Books' new izakaya cookbook — the Japanese have truly mastered the art of the bar snack. Next up, hot red chillies stuffed with cheddar, battered and fried tempura-style.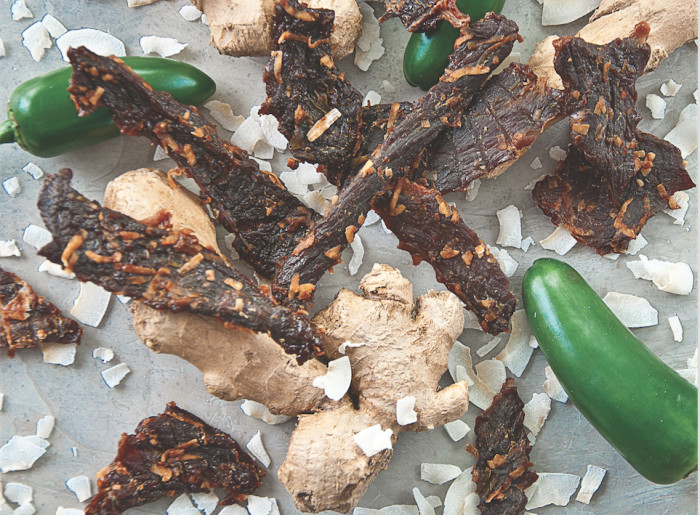 If you like Thai food, you've found your jerky with this one. It's sticky, sweet, and a whole lot of flavorful. This is my favorite jerky! You can really taste the coconut in this, because it's in here in two different ways, but there's also a bit of heat, too. Even though the coconut milk is unsweetened, the slightly sweet shredded coconut adds a hint of sweetness to the overall flavor. All the flavors in this one are mild, but you can taste each and every one of them. This is another one of those "sticky" jerkies, so there will be lots of finger licking going on.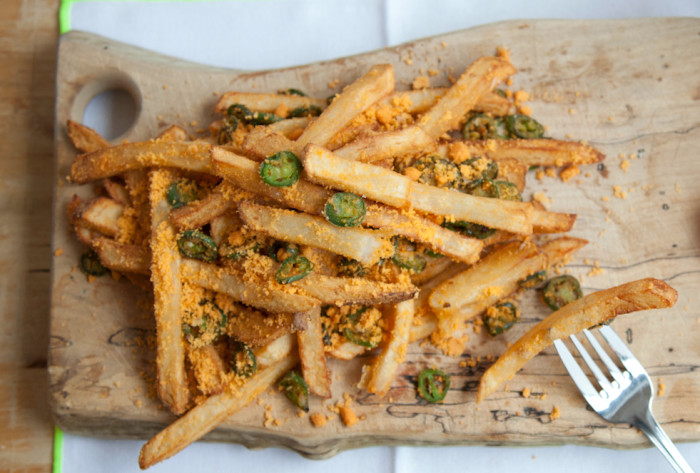 Cheese fries are one of life's great treats. What's not to love about the combination of cheese and fries? At least in theory. Unfortunately, in practice, cheese fries can often fall flat. Unless you intend to serve fries in a single layer on a large platter, you'll probably have trouble achieving even cheese distribution. And you know what I hate? Ordering cheese fries only to be left with half a basket of uncheesed fries after having worked through the glorious top layer. The other way you normally see cheese fries served is with some sort of canned stadium nacho-cheese sauce. But really, just…don't. Don't do that to yourself. Look at me: You're better than that.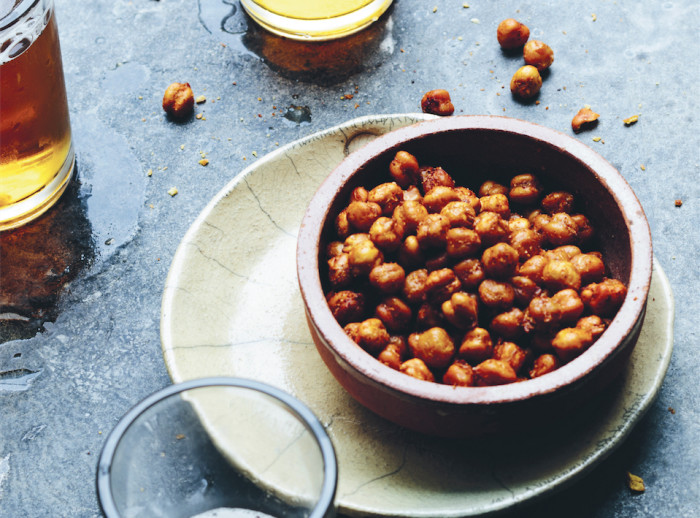 When we were growing up in Mexico, fried chile-and-lime-spiced peanuts were the snack we would eat while hanging around, watching movies, or waiting for dinner. Since it is difficult to find organic peanuts in California (and they can be expensive), we tried the recipe with fried dried chickpeas instead. It works perfectly, and the crunchy, salty little chickpeas are addictive.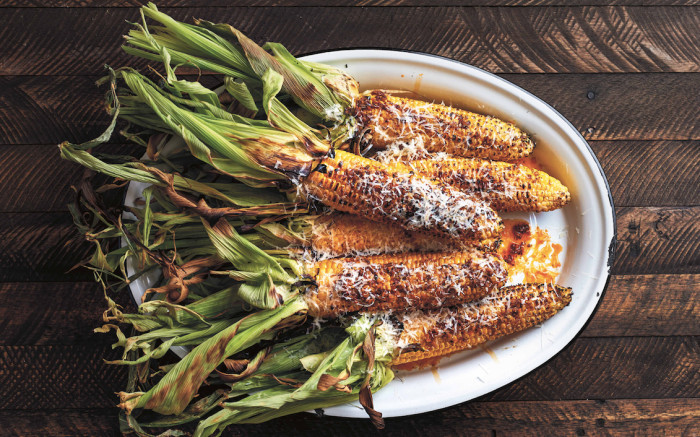 Not quite a recipe, this dish is a reminder that when you have a fridge stocked with good condiments, such as my alla diavola butter, great meals are minutes away. You can use any of the compound butters in the book, and it's fun to set out several butters and let your friends choose their own.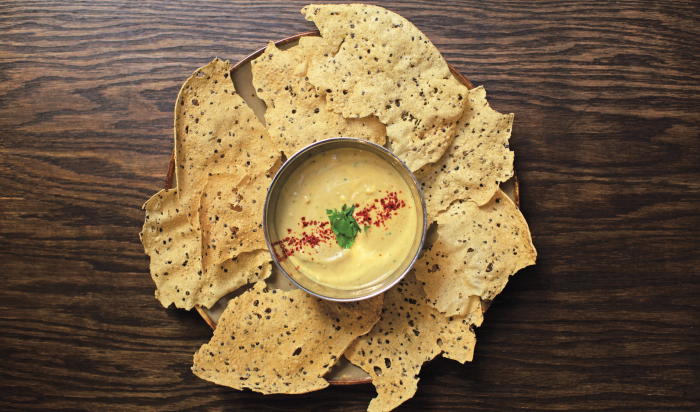 Chips and dip: classic, and every culture has its take. There's hummus and pita, tortilla chips and guac, British chips and tartar sauce. From time to time, we'll run an Indian take on chips and dip using crunchy papadums (thin and crispy lentil crackers) with a cold, creamy version of dal (stewed beans and lentils). The trick is to keep the dal super light so it doesn't snap the papadums.