Dan Dunn Gets Tipsy On His New Podcast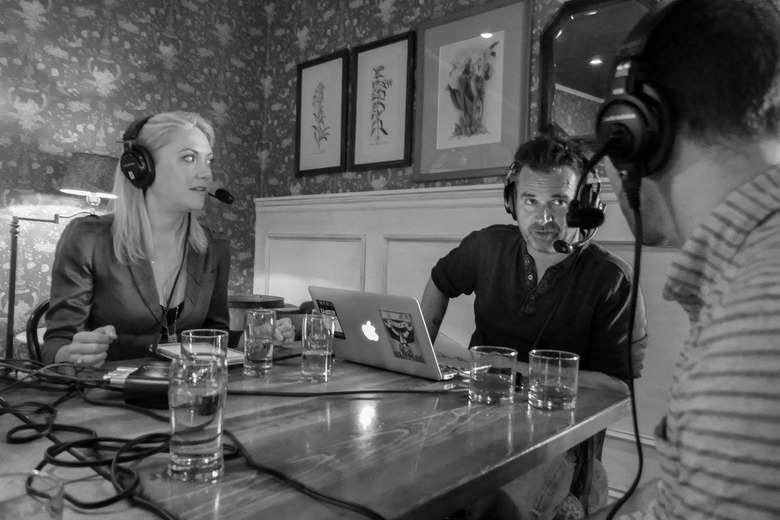 Writer and drinks expert Dan Dunn has started a new podcast. (Photo: Drinky Fun Time/Facebook.
You may remember Dan Dunn as The Imbiber on Food Republic. Good news! Dunn is back with a brand new podcast called "Drinky Fun Time," where he and co-host Emma Patterson talk cocktails with some of pop culture's favorite people.
Guests like Anthony Bourdain, Halsey, Phil Rosenthal, Guillermo Del Toro and more join Patterson and Dunn at trendy spots to discuss favorite drinks, spirits news and history, personal drinking stories and more. It's the perfect mix for cocktail and pop culture enthusiasts alike.
The first episode welcomes Dan Harmon, creator of Community and co-creator of Rick and Morty, to talk all about vodka, Moscow Mules, teenage drinking mistakes and more. Harmon drops some news about the latest season of Rick and Morty and tests his cocktail knowledge. Check it out below!