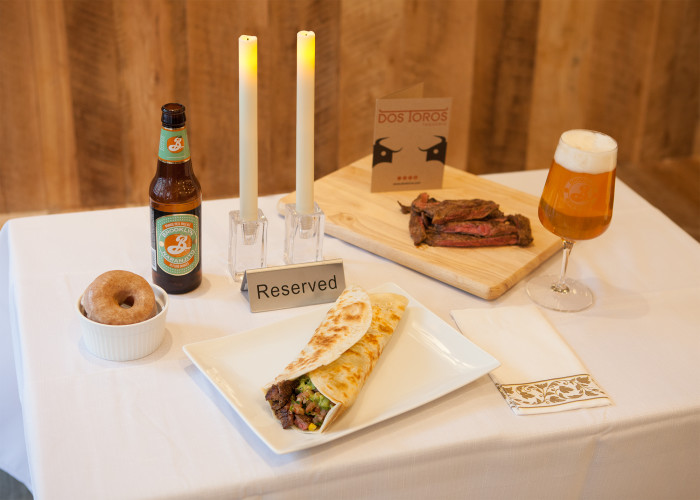 Another social media-fueled food challenge is on the midst! In the name of cancer research, French's is challenging America to down a spoonful of mustard. Meanwhile, New Yorkers still have time to enjoy Restaurant Week. Not into it? Perhaps Dos Toros' "Restaurant Tweak" menu will change your mind. Indianans can head out to Public Greens in Indianapolis to help city's youth. All this and more in this week's food events.
New York City's Restaurant Week is about to come to a close, meaning diners have until Sunday to enjoy prix-fixe meals from restaurants all over the city. Fast casual burrito chain Dos Toros flipped the fine dining concept and is offering a two-course meal of a Wagyu asada quesadilla, sourced from Pat La Frieda, and a horchata doughnut from Dough. Beer pairings are available. The Restaurant Week menu is only available at Dos Toros' Grand Central location and costs $25 per person.
Public Greens in Indianapolis is hosting its monthly First Friday on the Farm benefit dinner tonight. Proceeds of ticket sales go to The Patachou Foundation, which dedicates time to feeding at-risk and food-insecure children in the local community. Tonight's dinner has sold out, but there's always next month!
Tomorrow marks National Mustard Day and French's Mustard is co-sponsoring the Mustard Challenge with Wisconsin's Mustard Museum. Those accepting of the challenge will film themselves downing a spoonful a mustard, post on social media and make donations to No More Kids With Cancer. French's will match all donations.