LA's HomeState Creates A Future Islands Taco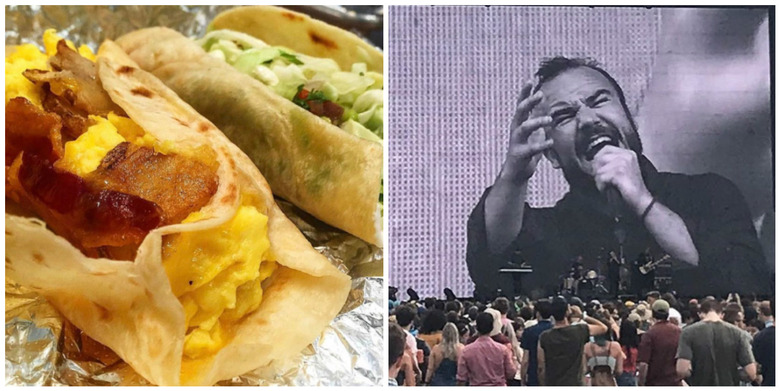 As though screamy synthpop stars Future Islands couldn't get any better, there's now a taco that was created in their honor. And not just any taco — a Texas-style breakfast taco, one of the greatest and most famous wonderful tacos of all time. The Future Islands taco, $4, at HomeState, a Mexican eatery in Los Angeles' Los Feliz neighborhood, is a hearty behemoth of scrambled eggs, cheddar, potatoes and Soyrizo on a flour tortilla. It's only available for the month of August, so get yours while they last!
"It's so dang delicious and we couldn't be more excited to finally have a collaboration with one of our favorite bands that we play regularly," the restaurant said in a statement.
The promo art was done by local LA artist Mallory Kohn, and profits from sales of the tacos will benefit the ACLU.