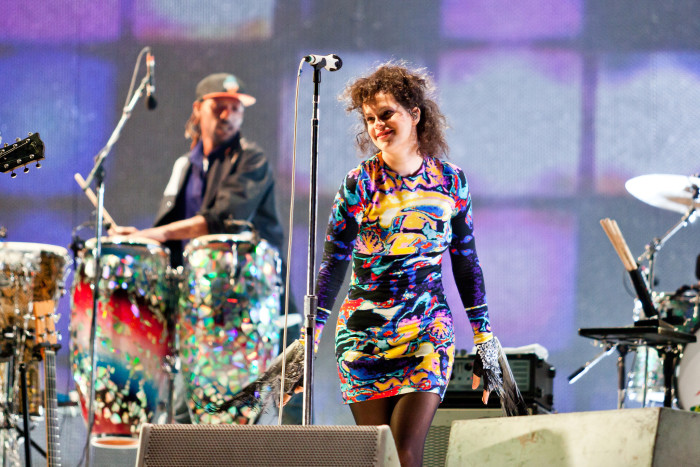 Posting a popular band's tour rider is nothing new, but the latest list of requests from Montreal indie rockers Arcade Fire are otherworldly. Ahead of their performance on The Late Show With Stephen Colbert, the band's fake "evil corporation" Everything Now (named for their new album released last week) issued the following demands:
What a bunch of tools… pic.twitter.com/arRi9dRxoy

— The Late Show (@colbertlateshow) August 2, 2017
It's just the latest in several innovative methods the famously out-there band has committed to in promoting Everything Now. Other equally effective stunts include spoofing the controversial T-shirts peddled by however many Kardashians, and parodying a Stereogum review column.
The band announced their Late Show appearance in a press release Thursday:
"In a very special TV event made possible by the Everything Now corporation and its fine family of products including Chemistry energy drink and Creature Comfort cereal, Arcade Fire will make its first ever performance on The Late Show with Stephen Colbert, tonight Thursday, August 3."