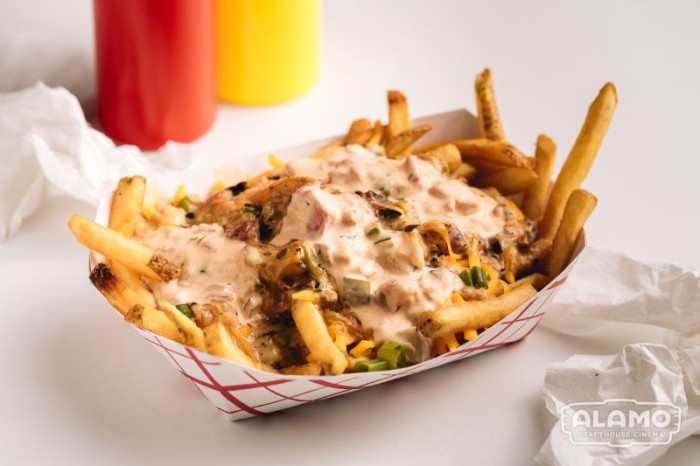 East Coast In-N-Out aficionados, rejoice! Dine-in theater Alamo Drafthouse is about to unleash a California-inspired menu in honor of the release of comedy Ingrid Goes West. That means there will be In-N-Out-like items.
In what truly sounds like the most millennial move ever, Aubrey Plaza (Parks & Rec, Mike & Dave Need Wedding Dates) plays Ingrid Thorburn, an Instagram-obsessed woman who moves out to California to become IRL BFFs with quintessentially LA-chic Taylor Sloan, played by Elizabeth Olsen. It's like Clueless (1995) meets Persona (1966), but with more vocal fry.
Alamo will be dishing up a menu split in two, emulating the two polarizing characters. Ingrid is represented by indulgent and slightly trashy burgers, chocolate shakes and "Cali Fries" doused in Thousand Island dressing and topped with grilled onions. Taylor's totally vegan menu features avocado toast (obvi), rosé and an avocado and cashew mousse dessert. Check out the full menu here.
The film hits theaters in Brooklyn, Austin and San Francisco on August 18, so go ahead and live your best life. Text your boss saying you're taking a mental health day and gorge on those almost Animal-style fries.