Feeding The Hungry: This Week In Food Activism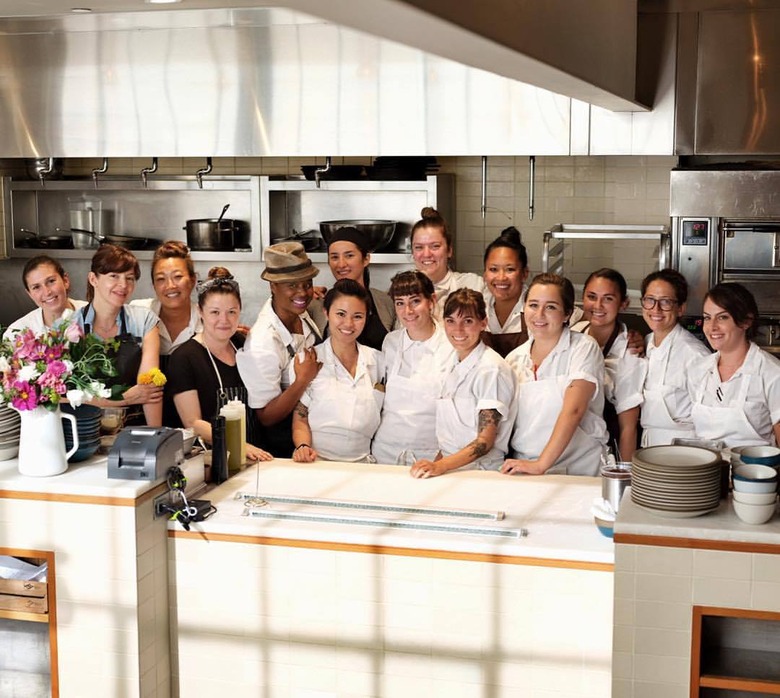 Female chefs and farmers came together at Tartine Manufactory in San Francisco to benefit Planned Parenthood on Monday. (Photo: Tartine Manufactory/Facebook.
This week's roundup of good doing in the food industry is focused on helping the food-insecure. From San Francisco to New York City, chefs and restaurants are raising funds to donate to their local Meals on Wheels chapters. Pampered Chef, a cookware brand, is also dedicating some of their sales to food banks across the country. Bay Area female chefs and farmers also came together to cook at Tartine Manufactory to raise funds for Planned Parenthood.