Astronauts can now enjoy food other than dehydrated ice cream, flour tortillas and vacuum-sealed meals. Freshly brewed coffee will be boosting morale, thanks to the advancement in space food. And if that's how you're going to start your morning, you'll also need some toast. Here are a few new items that may revolutionize space travel.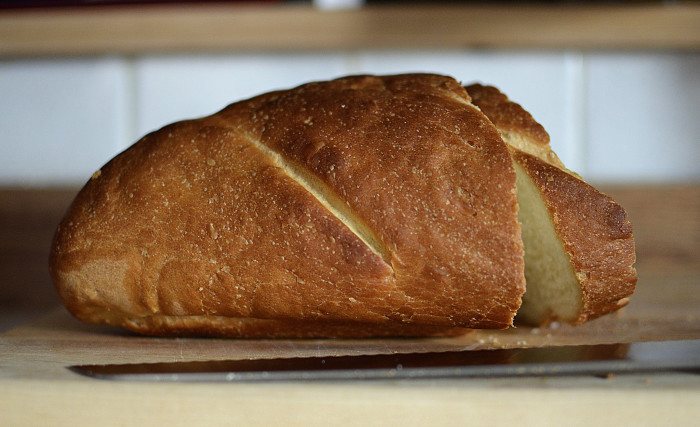 Space Bread
German scientists are working on a way to break bread with aliens. At least, Sebastian Marcu, founder of Bake In Space, is. NPR reports that Marcu is on a mission to build an oven suitable for space travel.
There are a number of reasons why baking bread, or bread in general, isn't ideal fare on a spaceship. According to NPR, the oven would have to operate in a way that forgoes preheating because opening a hot oven on a ship would release a heat bubble that could cause burns. Baking bread at a low temperature would dry out the loaf, making crumbs inevitable, which would be a hazard in themselves. Space crumbs float every which way, and drifting into an electrical panel could start a fire.
Marcu's device is expected to be ready for the International Space Station by June 2018.
Space Dumplings
Chinese scientists are growing wheat and vegetables under trial conditions. According to QZ, a four-person team from Beihang University is living in tight quarters for six months to simulate life in space. They've been tasked with being as self-sustaining as possible, growing carrots, potatoes, wheat, onions and strings beans, and even using their fecal waste as a fertilizer. (QZ reports that the stuff is fermented before it's used for crops.)
The researchers have successfully harvested the produce and even milled flour out of the wheat to make noodles and dumplings. As for protein, mealworms are chock full of them, and also provide crops with carbon dioxide.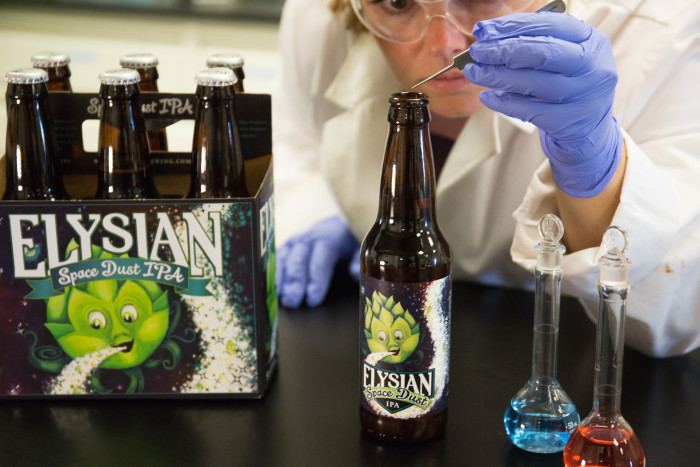 Space Beer
Down here on Earth, Seattle's Elysian Brewing is infusing space dust in their flagship IPA. The brewing company worked with Jon Larsen, a cosmic dust researcher and author of In Search Of Stardust, to upgrade their Space Dust IPA using the real deal. The beer was originally named after Galaxy hops, which they experimented with during the brewing process. They decided to brew with another variety, but kept the name.
Elysian is auctioning off one six-pack of Space Dust IPA with the galactic ingredient at Agora Gallery in New York City on August 8. Tickets are available here. All proceeds will go to benefit New York Cares, a volunteer-led community support organization.