What Is Summer Pudding?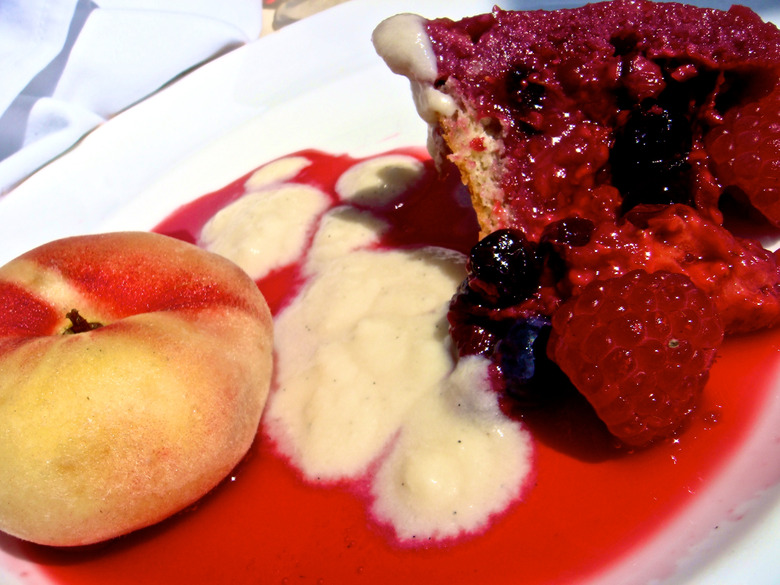 (simondee/Flickr
What's up with English pudding? Everything — it's a wide, wonderful world of flour, butter, eggs and cream and everyone's invited to the party. Smash hit food series The Great British Baking Show has never been more popular, and as a result, pudding is on everyone's mind. Desserts, like any other part of the meal, tend to follow the seasons and utilize what's in the garden, market or pantry at any given time. In the middle of winter, Brits turn to heartier confections like chocolate mousse and sticky steamed cakes. But during peak fruit season, it's all about summer pudding. What is summer pudding, you ask? It's the easiest fruit dessert you ever made in half an hour using a loaf of bread.
The "summer" in summer pudding is a ton of the ripe berries you'll find in markets during the hottest months. The berries really do all the work in this recipe, so while summer pudding may seem a little vague at first, the name is really just a tribute to some of the best produce of the year. It's literally a dessert bursting with summer. Berries are simmered in water with sugar, then slices of white bread are soaked in the resulting liquid and used to line a mold. The berries go inside, and the remaining soaked bread is layered on top to seal them in. The whole thing is compressed using a plate weighed down by cans and refrigerated overnight. The next day, you unmold, slice in and top with whipped cream, ice cream or custard for a sublimely satisfying dessert.
While this style of dessert is less-popular Stateside, it's a simple, timeless preparation with zero pretense that we'd happily dig into any day.