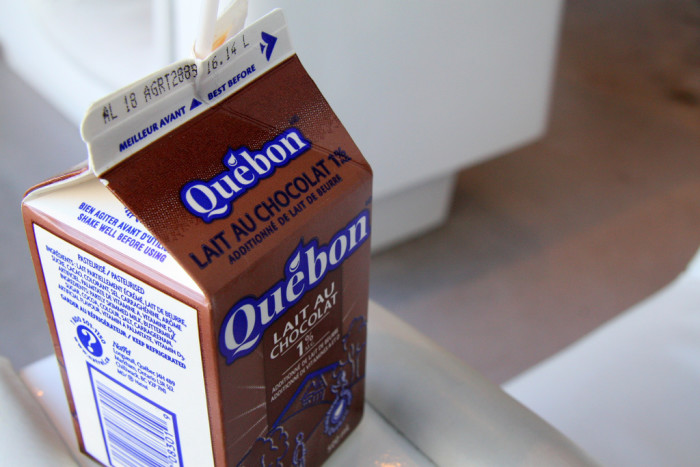 Chocolate milk, the one treat that kids look forward to during the school day, will no longer be served at San Francisco public schools.
The cocoa and dairy mixture, originally invented in Jamaica, will be cut from the San Francisco Unified School District schools starting this fall. And you thought art and music programs were having a rough time.
According to the San Francisco Chronicle, cutting chocolate milk from diets eliminates 35 to 40 calories and 10 grams of sugar, which is 40% of the recommended daily allowance of sugar for kids.
San Francisco's following the lead of Los Angeles, which banned the chocolatey drink in schools back in 2011. The school district brought the milk back this spring, and only partially due to popular demand. The LAUSD conducted a study that found serving chocolate milk encouraged consumption and reduced the amount of milk wasted. This means that enough kids boycotted the plain milk to incite a change in the district's beverage program. Hey, at least they're getting some form of calcium and protein!
Despite this fact, the Chronicle reports that SFUSD officials think because students are already acclimated to not having soda, cookies and other sweets available, nixing chocolate milk will be a breeze. The ban will be rolled out to the elementary and middle schools this fall, reaching the high schools in the spring.
We can already see student body presidential candidates promising to bring chocolate milk back to lunch menus.