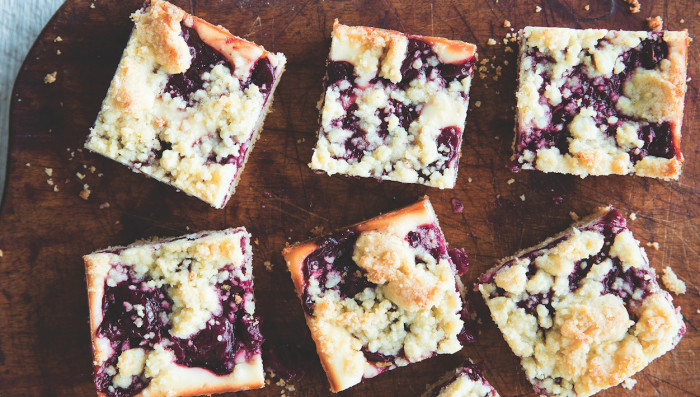 Peaches. Cherries. Watermelon. People, these things are not in season all year long — just because you can find them at your supermarket doesn't mean they're going to sing their glorious chorus as loud as they will right now. Check out our tribute to sweet, juicy, perfectly ripe end-of-summer fruit desserts and bake, freeze and scoop until the good stuff disappears.
Sour cherries are gorgeous. Their bright red skin practically sparkles. But just like the rubies they resemble, they can be hard to come by. Look for them at your local farmers' market in the heat of summer. The good news is that they freeze well. I always buy pints and pints of them when they appear and set them aside for making pies, cobblers and bars all year round. To store sour cherries, pit them first, then freeze them in a single layer on a parchment-lined, rimmed baking sheet. Then store the frozen berries in an airtight container. They should last for up to a year.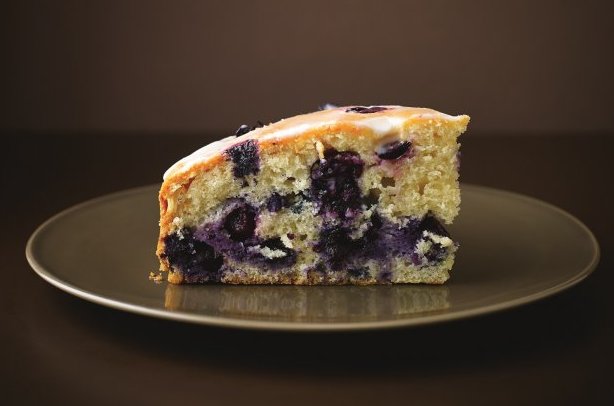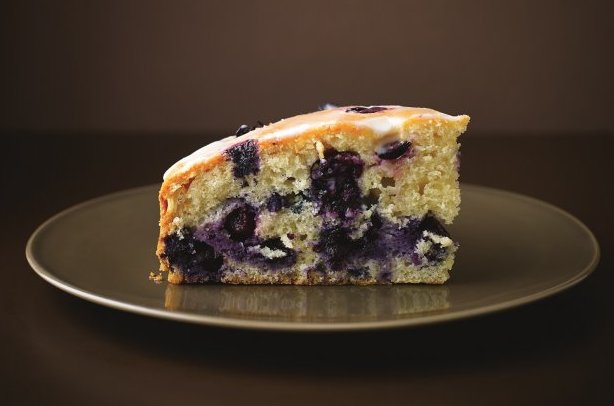 I was talking to the lady from the management company I'm with, the very gorgeous Nicola, about my forthcoming book (this one) and she said to me, and I remember this quite clearly, "A baking book is not a baking book without a good lemon drizzle cake in, don't you think? You have a good one in there, don't you?" Having handed in the book already without a drizzle cake recipe, I quickly cobbled this one together with what I feel are very pleasing results. Nicola, my love, this one is for you.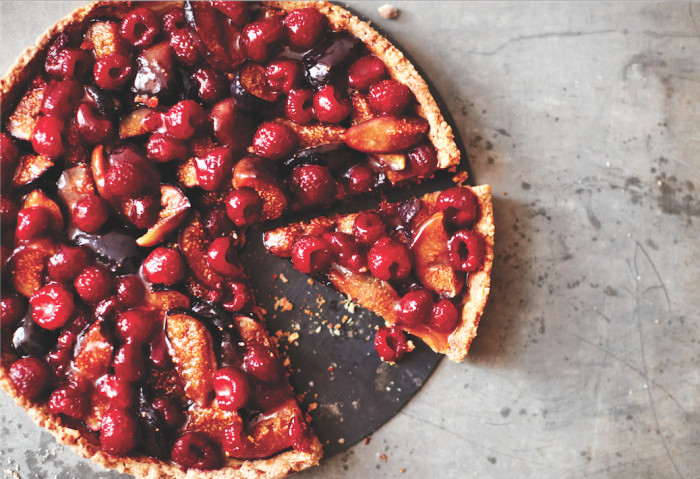 This is a quick, fuss-free, easily adaptable dessert, perfect to serve at a summer dinner party. The toasted almond and salt-kissed crust, maple roasted figs, and fresh raspberries topped with organic whipped cream is an all-round hit. Most of the ingredients here can be found in a well-stocked pantry, so all you need to do is pick up some fruit or roast what you have on hand, and this tart comes together in a flash. When figs are not available, try making it with roasted pears, or roast summer fruits like nectarines, peaches, or apricots — they all go well with raspberries and taste great with the almond crust.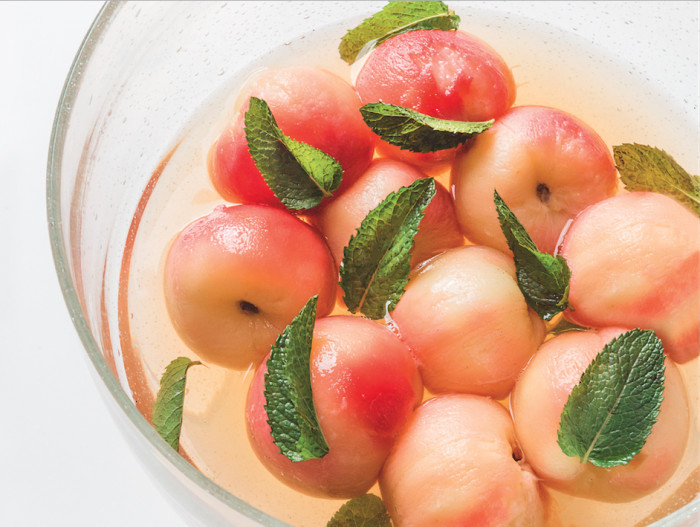 From three-Michelin-starred chef Gérald Passedat comes Flavors From the French Mediterranean, an ode to the bounty of the lush region he calls home. Enjoy 80 of Passedat's finest recipes, all easy enough for home cooks to pull off in their own kitchen. From the traditional French to the multi-ethnic, shellfish to root vegetables and bright, flavor-packed desserts, there's something in this tome for every lover of French cuisine.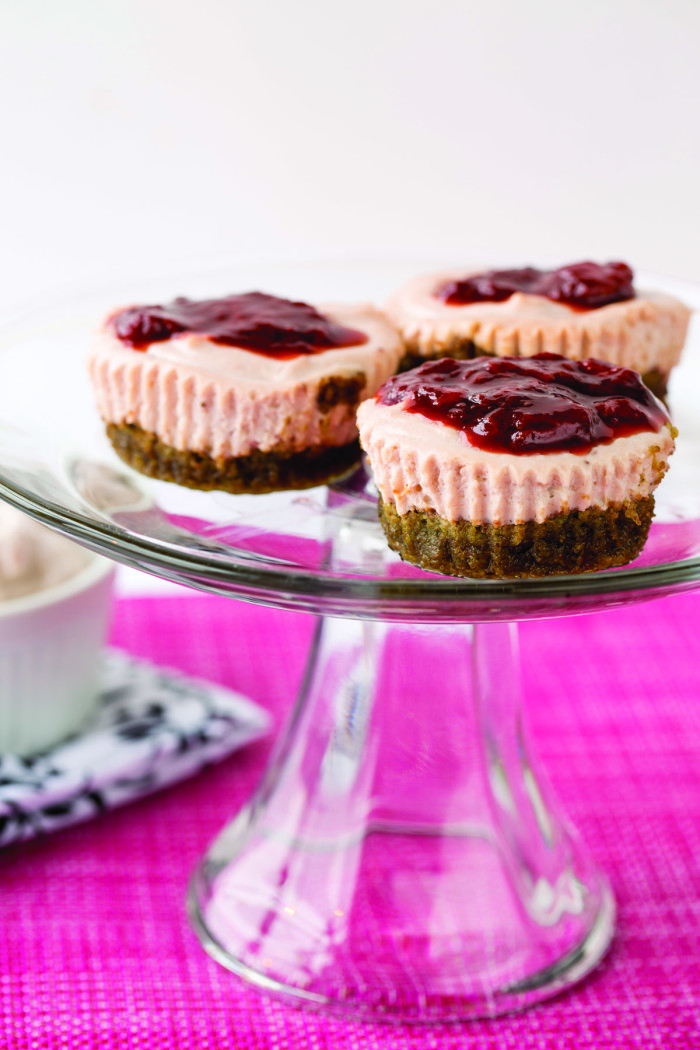 I refuse to eat lunch. The thought of tomato soup at noon or pepperoni pizza at 1 p.m. sends my anxiety soaring. That's why this Strawberry Balsamic Goat Cheese Frosting is so revolutionary! It's like cheese and fruit — in frosting form. Even better, the Strawberry Balsamic Reduction can double as a salad dressing for dinner. Yum!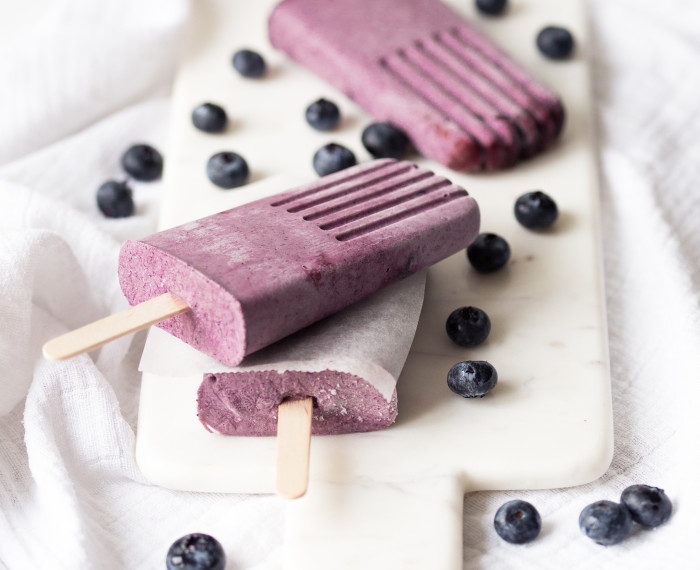 When you're craving some blueberry pie but are not in the mood to bake, make ice cream!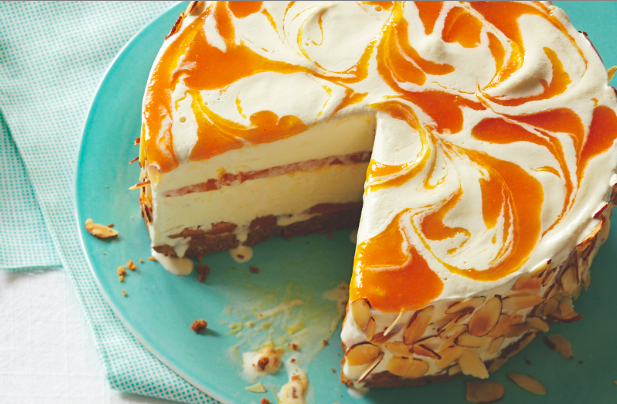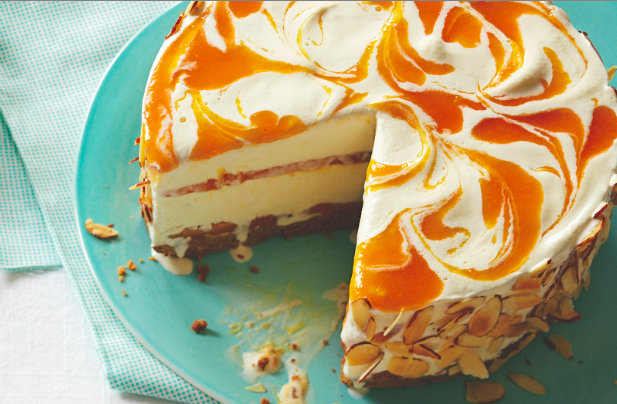 A high-drama way to end an evening, apricot almond swirl ice cream pie is festive and easy. A crunchy, almondy crust of ground amaretti cookies holds vanilla ice cream layered with honey-simmered apricots. Apricot purée is curlicued across the top. We made the pie in an 8-inch cheesecake pan with a removable side, but you could also use a regular 9-inch pie pan and sprinkle the toasted almonds on top instead of pressing into the side. We like Blenheim dried apricots in the pie for their vibrant flavor.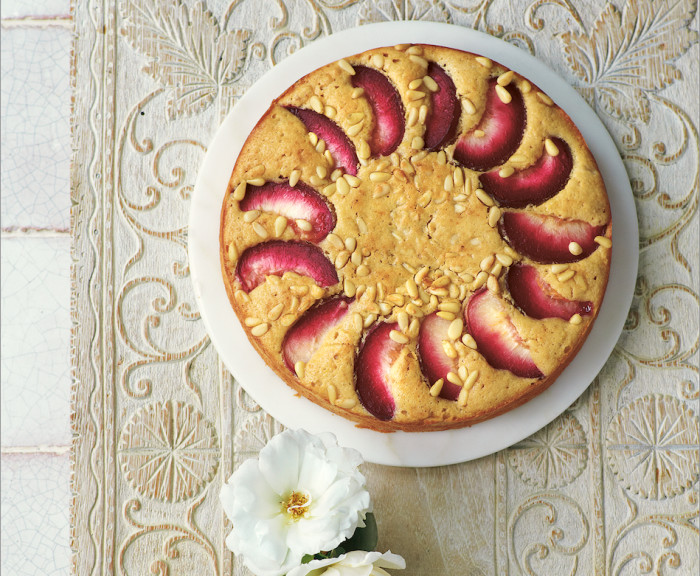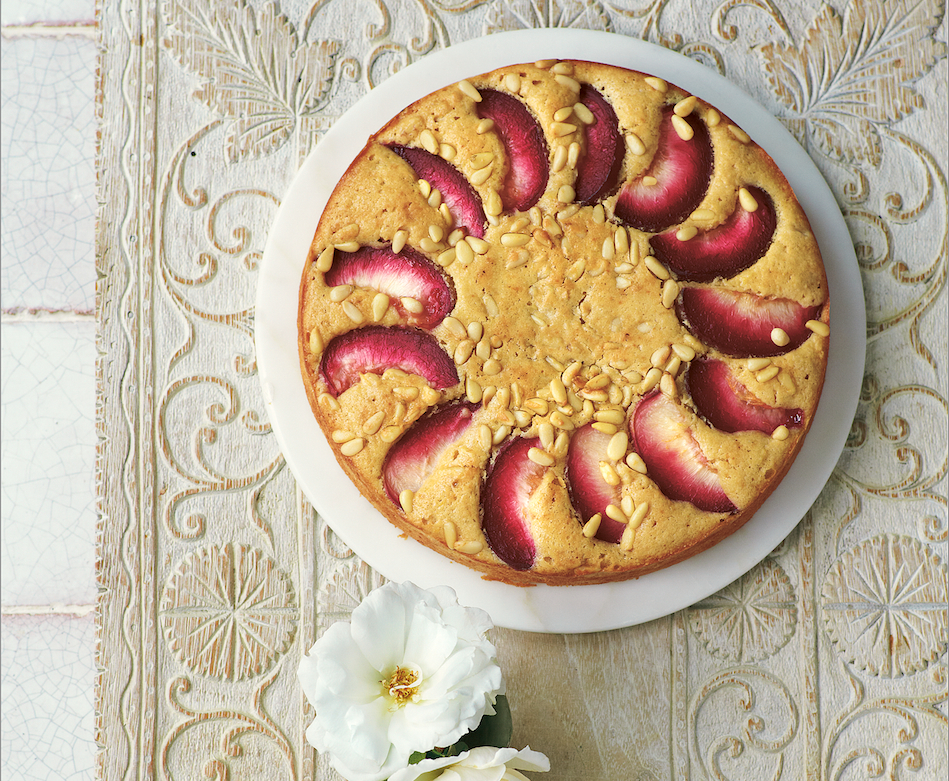 When I was young, we grew many varieties of peaches at home, and I would climb up the trees and steal them just before they were ripe, which got me into such trouble (quite right, too)—much to my dismay. A great peach has the ability to stop me in my tracks as I get lost in the juicy, sweet flesh. It is definitely one of my favorite fruits, especially when it has been freshly picked, warm and sweet from the sun.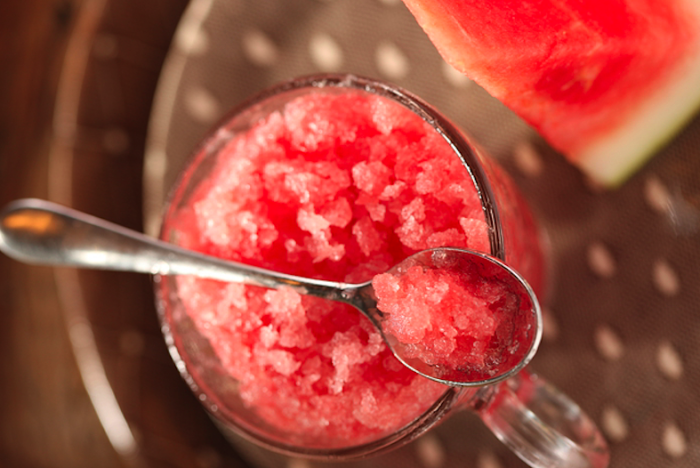 Paying homage to the season, Antonella Rana, co-owner of Rana Pastificio in NYC's Meatpacking District, wanted to showcase this coveted summer ingredient in her native Italy.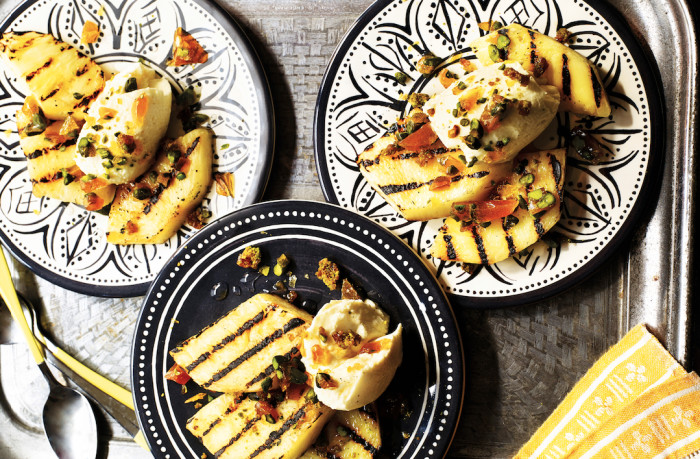 There's nothing like pineapple to transport you to exotic climes and holidays in the sun. Here, the fruit's naturally sweet juices are caramelized over charcoal with the aid of a vanilla basting syrup. The yogurt mousse makes a delicious, fresh-tasting foil for the rich pineapple, and crunch comes from a scattering of praline flecked with green pistachios.