This July 4th, we declare independence from goopy, mayo-choked potato and macaroni salads, uninspired vegetable dishes, and lame store-bought, frozen or canned versions of what should arguably be the second-most important part of your 4th of July barbecue: sides. We've gathered up a bunch of latest, greatest and most favorite picnic sides to feed a crowd. They're easy to put together and easy to pack up to take to the party. No matter what your food creed, there's something in this mix for everyone. You can't watch fireworks on an empty stomach, you know.
If you're searching for your favorite new way to serve cauliflower, consider this fantastic shaved cauliflower salad from executive chef Matt Ford of Americano in Dallas. It's bright, crisp and flavor-packed, and a perfect accompaniment to grilled meat or fish.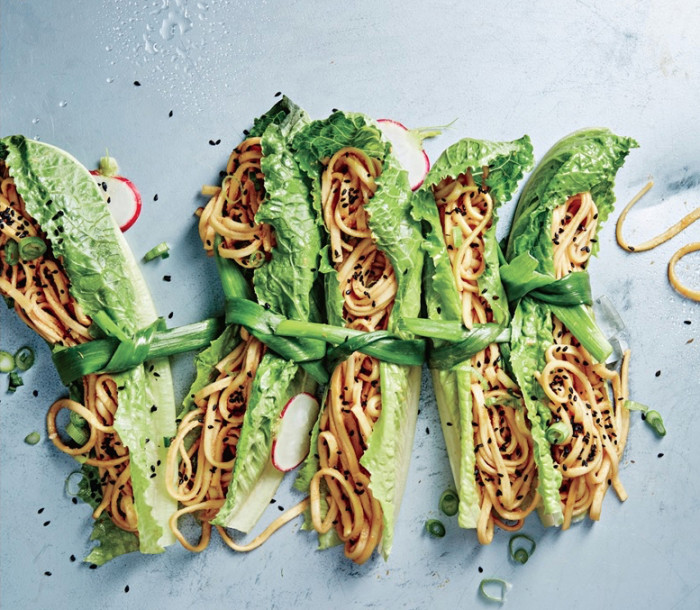 It can't get any cuter or more delicious. Perfect for picking up and shoving into your face or, if you prefer, you can serve it on a plate like a princess. Long noodles mean long life, so don't go breaking your noodles before boiling them. Use the longest noodles you can find in the biggest pot of boiling water. You can make these a few hours ahead and keep them on a serving tray covered in plastic wrap until ready to serve.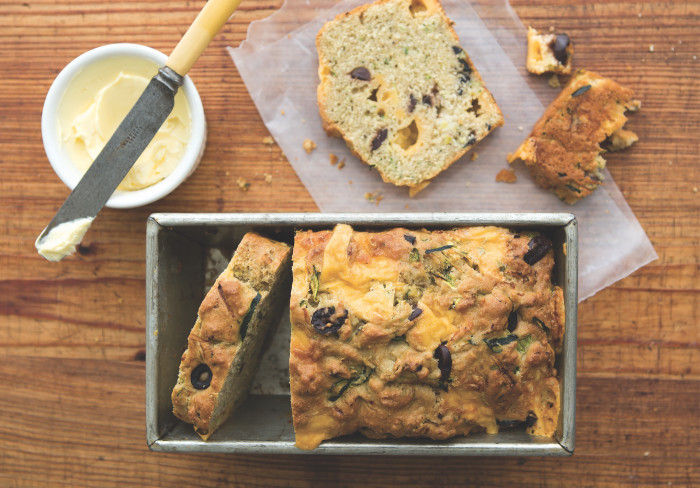 This isn't your ordinary zucchini bread. It's savory rather than sweet — a departure from typical breakfast breads, which err in the opposite direction. Treat the dough like you do the kids on your very best day: with a gentle hand. Quick breads don't like an aggressive baker, so stir the batter enough to make the ingredients come together but no more. The payoff will be a golden loaf with a tender crumb punctuated by nuggets of cheese and salty olives. Cut it into generous slices, and get it warm and crusty in the toaster.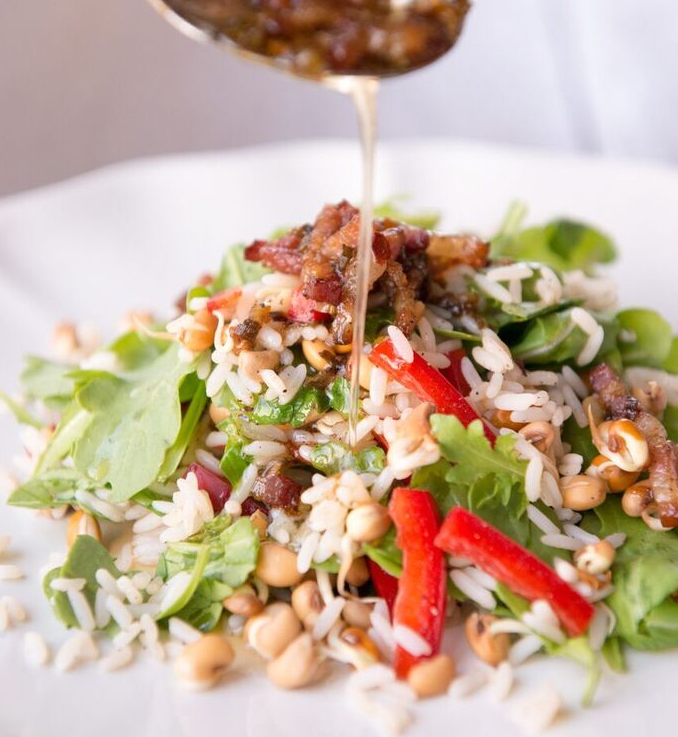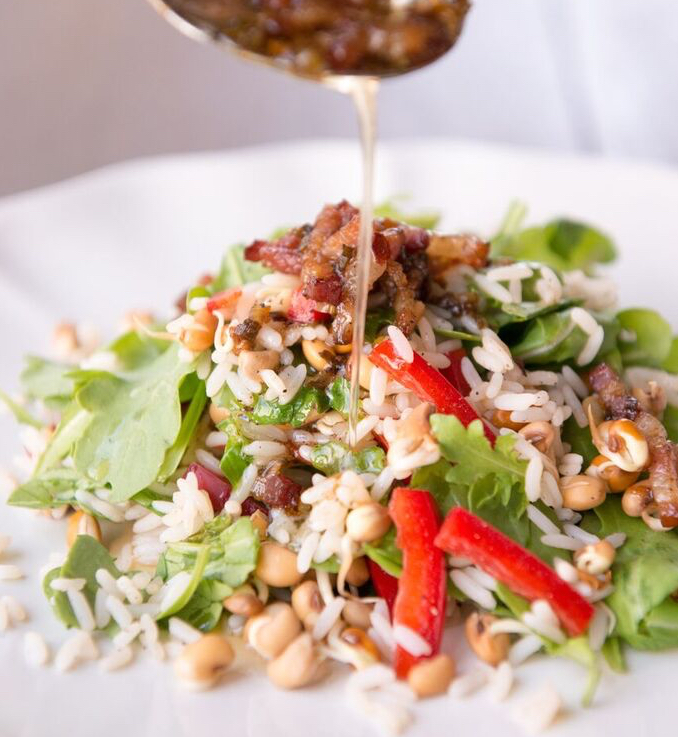 The new cookbook from award-winning chef and PBS show host Vivian Howard is a deep dive into Southern food. Rather than publishing a few well-known recipes from this region and that, Howard focuses on the ingredients and techniques that have sustained her native North Carolina for generations. Get your hands on this hefty tome and prepare to see the Tar Heel State as never before. If you've never made Hoppin' John, a Southern vegetable staple, try it with sprouted grains for extra nutrients and hot bacon vinaigrette for extra hot bacon.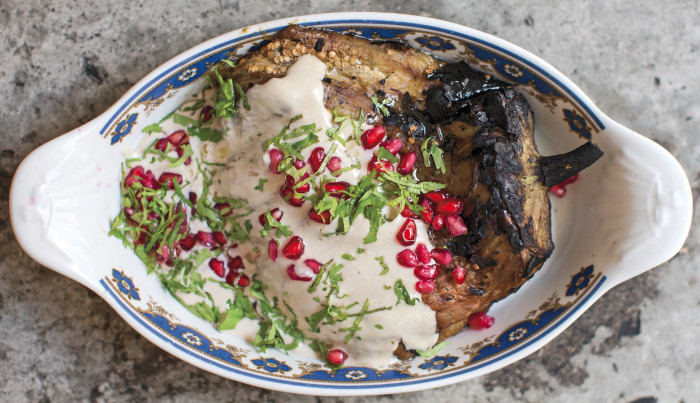 You can think of this as a deconstructed baba ganoush. To get the maximum flavor from the eggplant it's best to char them over an open flame on the burner or on a charcoal barbecue.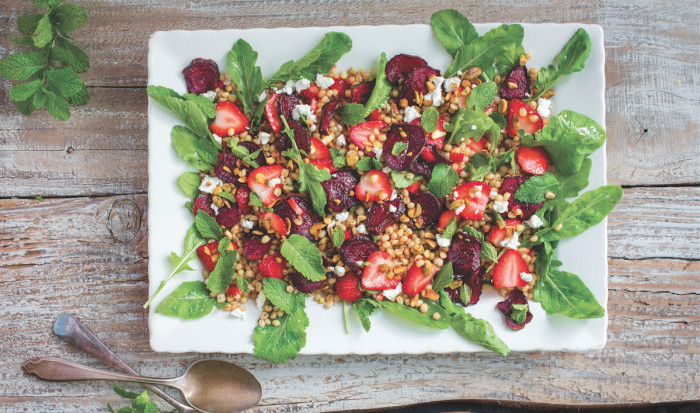 In my garden, strawberries begin to ripen about the same time the first beets are ready to harvest. One day I realized that the sweet, citrusy acidity of my Ozark Beauty strawberries would be the perfect foil for the earthy nuances of beets, and that both go well with maple syrup and balsamic vinegar. Because wheat berries also love maple and balsamic, I had found the perfect pairing for a beautiful and tasty salad. (Cook your wheat berries ahead of time, or if you need a quicker-cooking grain here, use farro.) The cool flavors of arugula and goat cheese add the perfect contrast, but you could certainly leave out the goat cheese for a vegan version. Ideally, use a large platter or two smaller platters for this salad, which gets a whimsical character from scattering and layering the ingredients rather than mixing them in a deep bowl.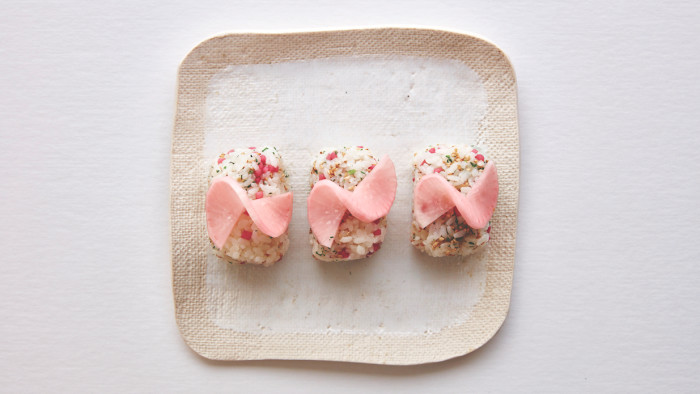 Ume plum vinegar is available at gourmet supermarkets, health food stores, and online. If you cannot find ume plum vinegar, use rice vinegar. The pickled radishes taste great by themselves and would make a nice side dish, or use the slices to garnish your onigiri, as I've done here. I use beet to dye the radish pink. You can omit that step.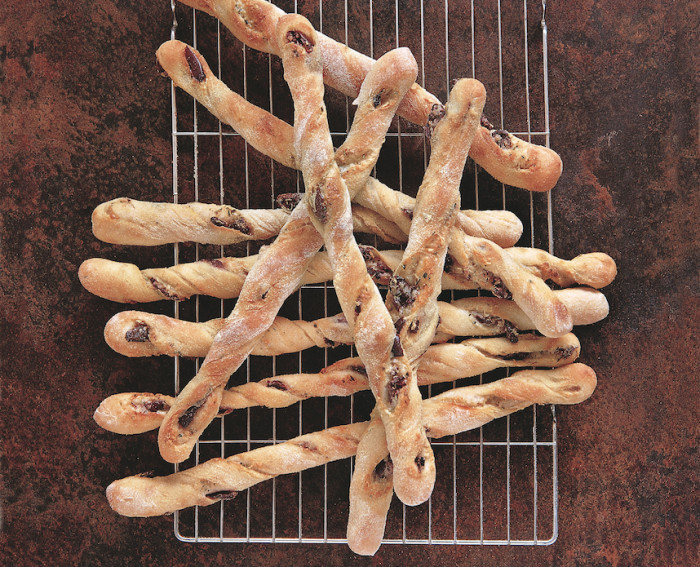 I love the flavors of these breadsticks — very southern Mediterranean. When we make them in the bread class people are enchanted by them. They look really smart on the table at lunch, or at a barbeque. I use purple Greek Kalamata olives, but you can substitute something similar: just don't buy cheap black shiny olives, which are really green olives subjected to oxygen to turn them black, and then coated with gum to keep them glossy. Buy them whole and take out the pits yourself — that way you will keep in all the flavor. Sometimes I make this with an herbes de Provence mix that has lavender in it, which I think is beautiful — but I know lavender is an acquired taste. If you like, you can serve the breadsticks with a little dish of good extra-virgin olive oil to dip them into.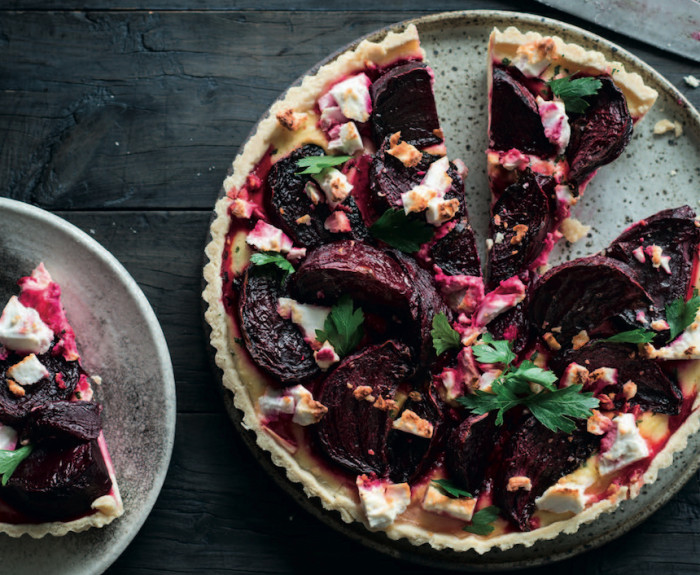 This tart is all about the feta. You could easily swap out the roast beetroot for roast pumpkin, leeks or any other veggies you like.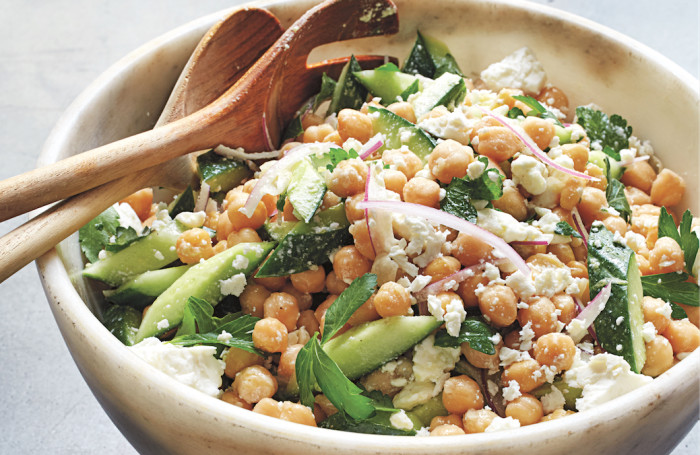 Even people with an aversion to beans like garbanzo beans, or chickpeas, for their nutty flavor and firm texture. They can be a bit bland and dry by themselves, though, so this recipe adds flavor, texture, and color with feta, red onion, cucumber, and parsley. Feel free to use canned beans. The vinaigrette is the icing on the cake.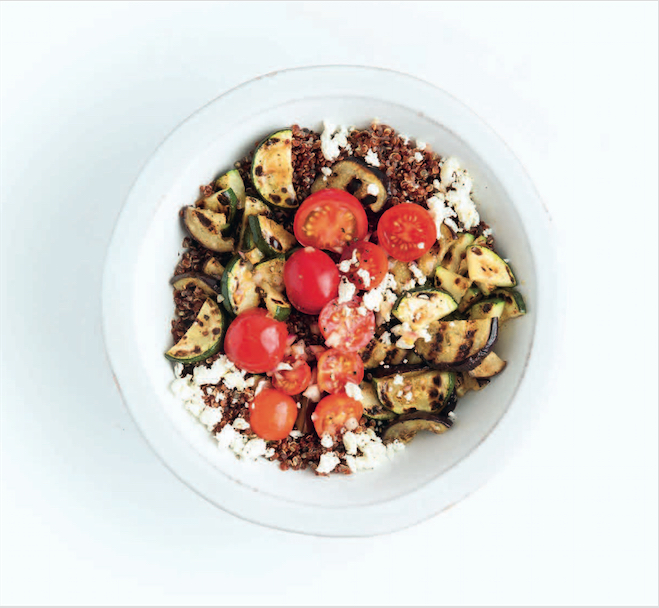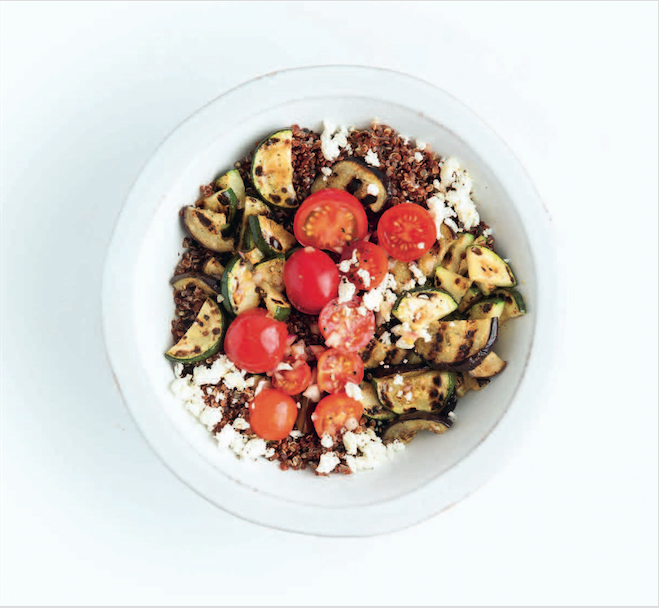 Pass the red quinoa ratatouille! Bowls of hearty whole grains topped with healthful, delicious fare are a trend that will outlast any fad pastry or rainbow this-or-that. Join food stylist and recipe developer Anna Hampton as she explores the wide world of ancient strains, gluten-free options and other filling, fiber-rich grains that pair beautifully with fresh vegetables, home-fermented foods and lean proteins for a meal that looks as good as it tastes.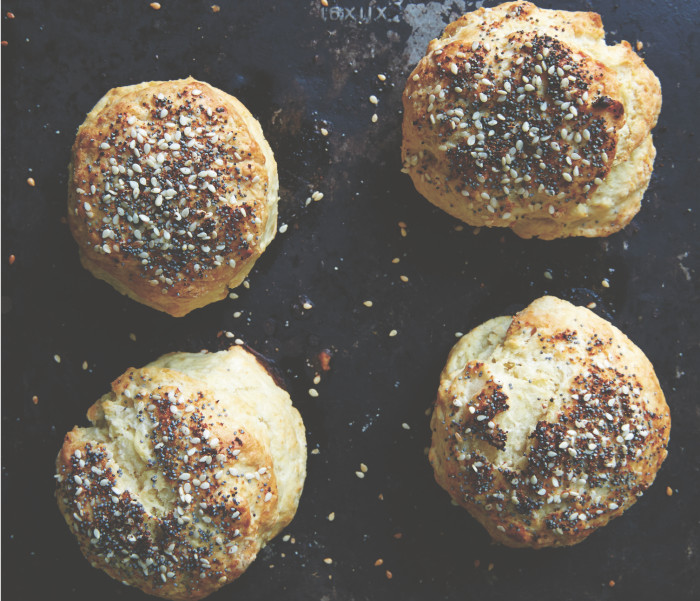 Reading the late, great Edna Lewis's seminal book The Taste of Country Cooking so many years ago helped me, a young New York Jew whose entire family lives in the tristate area, begin to understand the nuances, depth and incredible appeal of Southern cooking traditions and techniques. One of the stories about Edna that I love the most is when tasked with making a huge amount of biscuits for an event, she did so one batch at a time. She said it was only way she would do it, because she did it by feel. If she scaled up the recipe, the biscuits just wouldn't be the same. She worked with a true understanding of the physicality of baking — the intuition that comes when you let your hands tell you when the dough is right.