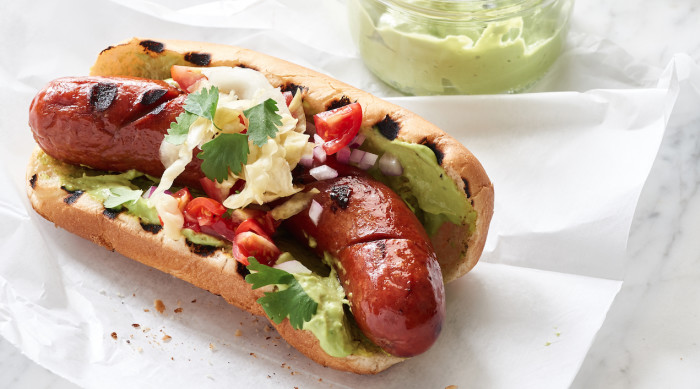 These creative hot dogs from around the country (and world) are anything but ordinary. Ever thought you'd be a hot dog hero?
At the southern end of South America, hot dog fanatics in Patagonia, Argentina, revel in a colorful variation that involves sauerkraut, chopped tomatoes, and a creamy avocado mayo. Although it's a combination we probably never would have imagined on our own, it has made it into this collection for a good reason: it tastes great!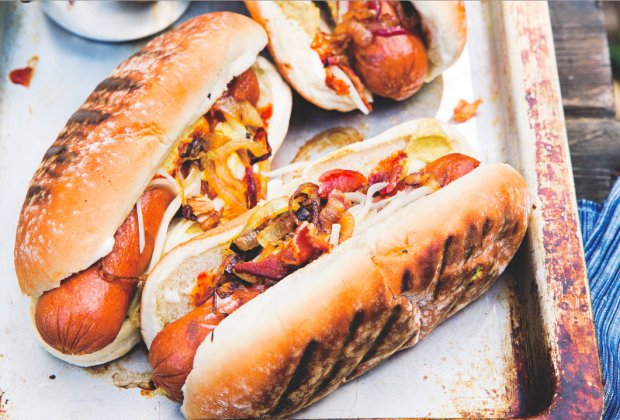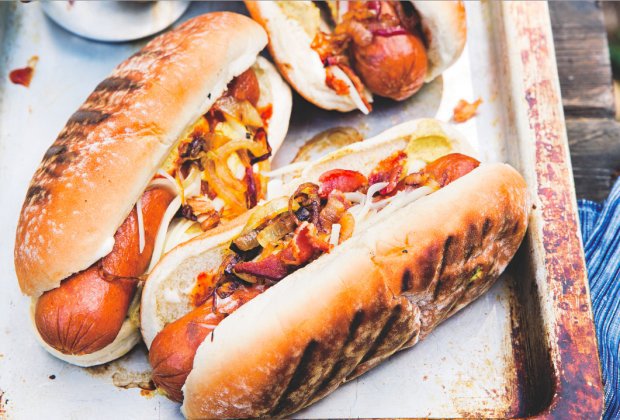 "The aroma of caramelizing onions builds anticipation for these over-the-top bison dogs, loaded with the onions — plus bacon and barbecue sauce."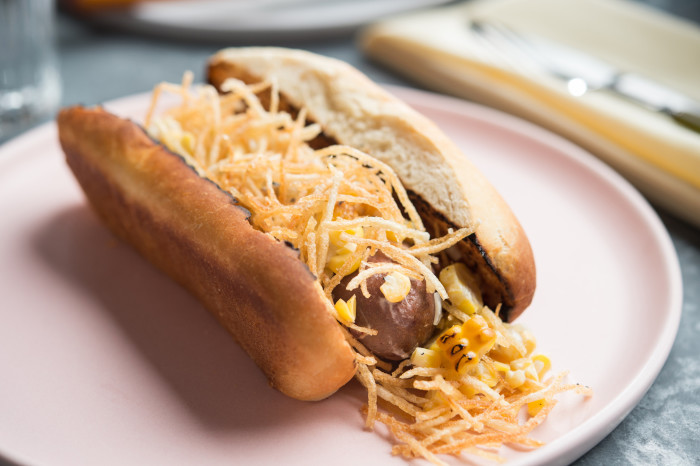 Ham and Sohla El Waylly are the 30-year-old chef-owners of Hail Mary, a New American–style diner in Greenpoint, Brooklyn. One look at their menu says it all (and yes, of course breakfast is served all day). The two chefs have a wealth of popular restaurants on their résumés and are putting their skills and creativity toward reinterpreting classic concepts at Hail Mary. Ham, who grew up in Doha, Qatar, with his Egyptian father and Bolivian mother, and Sohla, who is a first-generation American born to Bengali parents, use their diverse roots to inspire several of their menu items.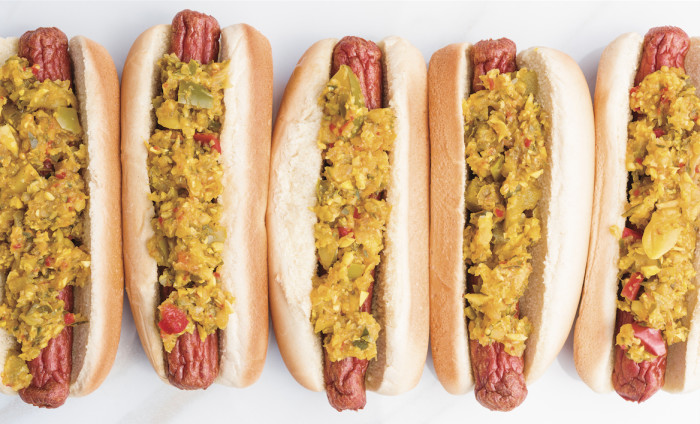 Everyone has their preferred way of cooking a hot dog. Some like the boiled or steamed ballpark variety; others like them to a varying degree of doneness on the grill. Here in Jersey, we deep-fry them. A quality frankfurter — beef or pork — will have a tough casing that withstands the hot oil, to a point; the dogs are done when they rip open, hence the nickname "rippers." Served on a bun, with a heaping of Jersey-style relish, these dogs require only a side of onion rings or fries.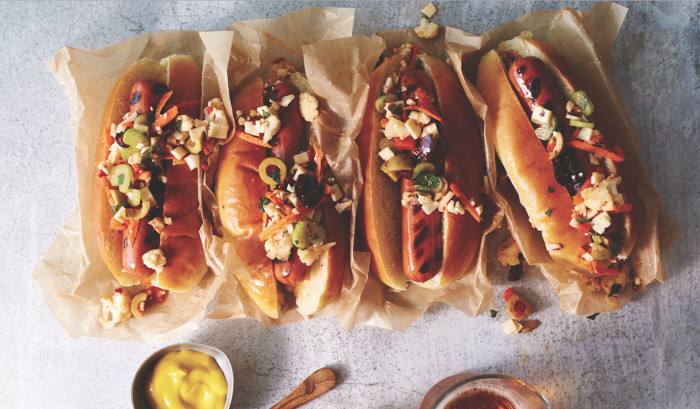 Looking to bring a taste of New Orleans to your next cookout? This is just the ticket. Our latest muffuletta riff (we've also made muffuletta deviled eggs, sliders, and cocktail kabobs) lightens up the classic filling and turns it inside out for a chargrilled hot dog topping. It's light, fresh and, quite frankly, delicious.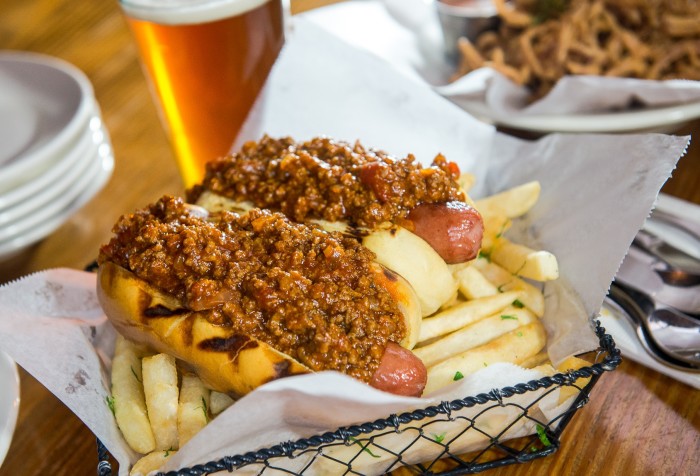 "I'm not a football man, I'm a party man, so if there's a party, I'm in. If there's something where people are gathering around the TV to watch, I'll be there," says Marc Murphy, owner and executive chef at the Benchmarc restaurants in New York City. We hit up Ditch Plains, his surf-themed fish shack on Manhattan's Upper West Side, to grab some ideal tailgating recipes and found something better than a chili dog. This sloppy joe dog wishes it was a chili dog.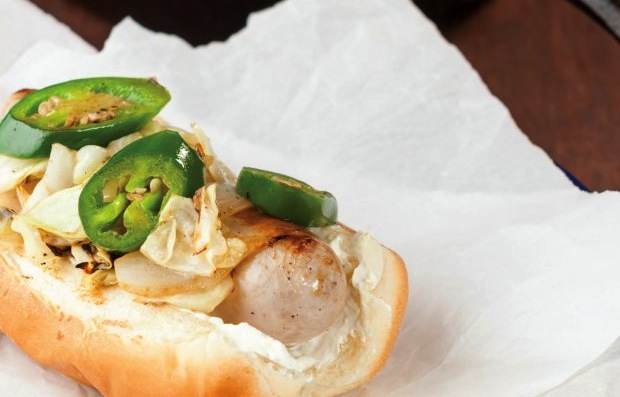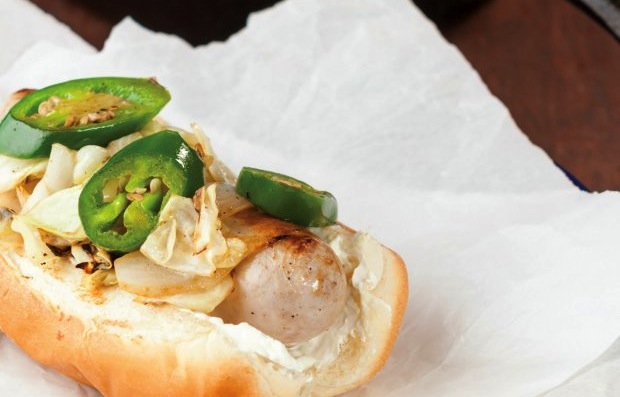 This strange Seattle creation likely came to be in the 1980's or 90's when modern variations and the idea of haute dogs began influencing recipes. Not only are these dogs almost impossible to find outside of Seattle, they can be tricky to find within Seattle as well. That hasn't stopped this deliciously spicy and creamy dog from collecting a cult following. Loaded with veggies, jalapeños, sriracha and cream cheese, these dogs are all about thinking outside of the bun.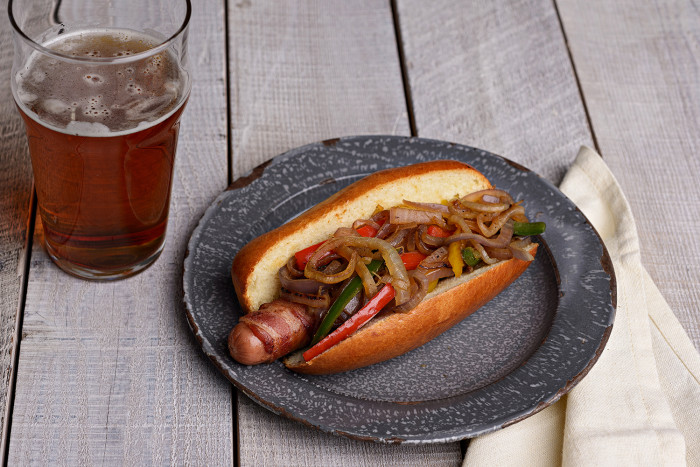 People are sometimes surprised that I miss food things from LA besides In-N-Out and amazing Mexican food (though I of course miss those things). I miss getting sushi in Little Tokyo. I miss sandwiches from Bay Cities in Santa Monica. And I miss getting a greasy delicious Victory Dog outside the Coliseum after watching my team demolish some losers in powder blue.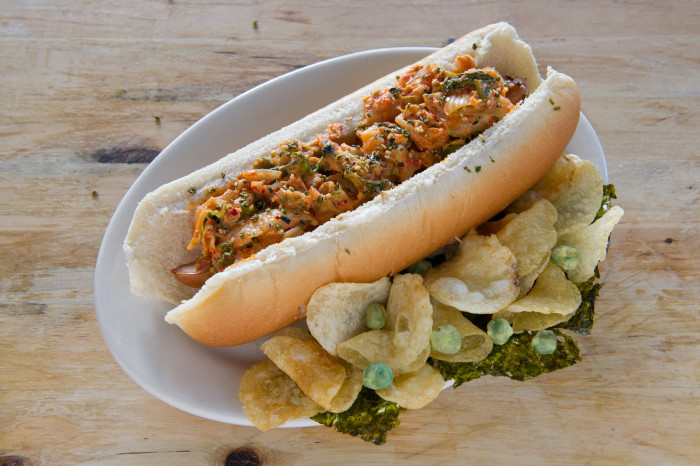 When it comes to hot dogs, kimchi is the new sauerkraut. No offense to the classic shredded fermented cabbage, but kimchi is spicy and colorful in addition to being a perfect acidic component to a nice fatty dog, so kimchi wins. Need a little extra crunch? Nori flakes and wasabi peas are there to help.