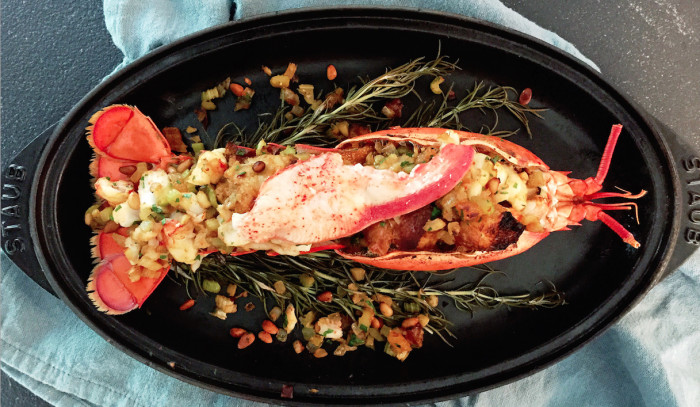 Summer is the season of lobster. These delicious critters do thrive during cooler months, but think about it: A buttery, squishy roll filled to bursting with hearty tail meat, sweet knuckle meat and succulent claws all held together by a thin veil of mayo, possibly a little chopped celery or chives. A buttery stuffed lobster teeming with briny, oceany goodness. The unbeatable pairing of lobster and pasta. Celebrate June 15, National Lobster Day, with one of the country's finest natural resources (and don't forget the big plastic bib).
The lobster shells should be filled with warm stuffing; if made ahead, gently reheat with a little water prior to stuffing. The addition of rosemary is a wonderful touch as it slightly chars and adds a delightful aroma that permeates the shell (and your kitchen). However, this is not necessary and bunched tinfoil can also serve to stabilize the shells.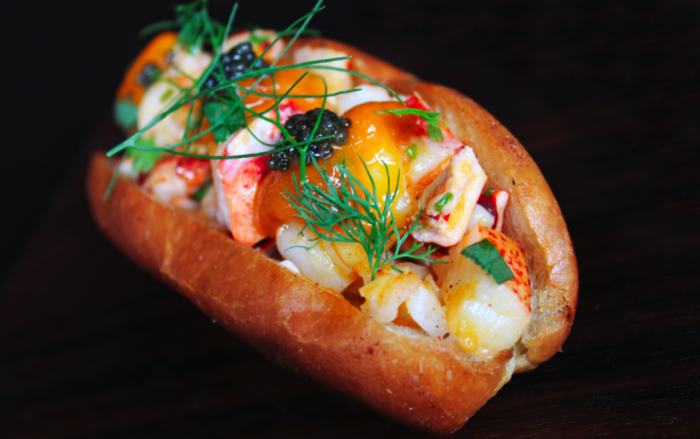 You may know this epic creation from the UrbanDaddy Perk, and we're spilling the beans on how to make this luxurious and decadent take on the beloved summer sandwich topped with caviar and uni. But, you know, go have Executive Chef Tae Strain's at Meatpacking's Manon anyway, because you know he'll do it better.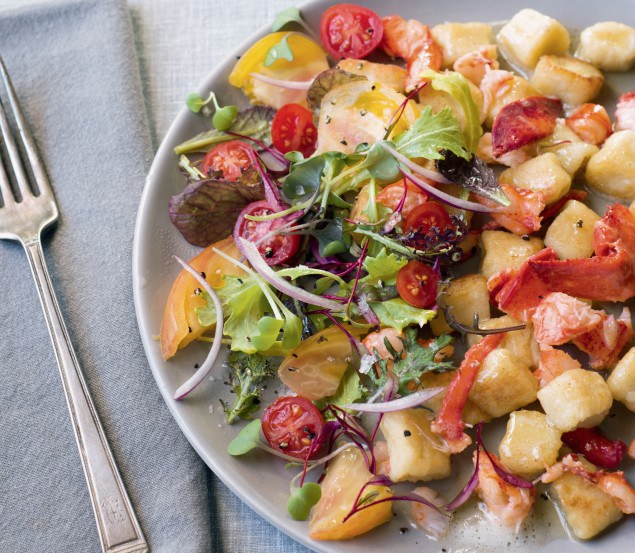 We met Jeff Landry back when he was the chef and owner of the Farmer's Table, a restaurant on Commercial Street in Portland serving locally sourced food. Since then, Landry has taken his expertise from the kitchen direct to the farmers and fishermen themselves, working to distribute their goods to other like-minded restaurants and to convert those restaurants that still import food unnecessarily. Gnocchi is Landry's favorite lobster dish, and he recommends starting a day ahead of time, as the gnocchi actually turn out best if you make them, freeze them, then cook them from the frozen state.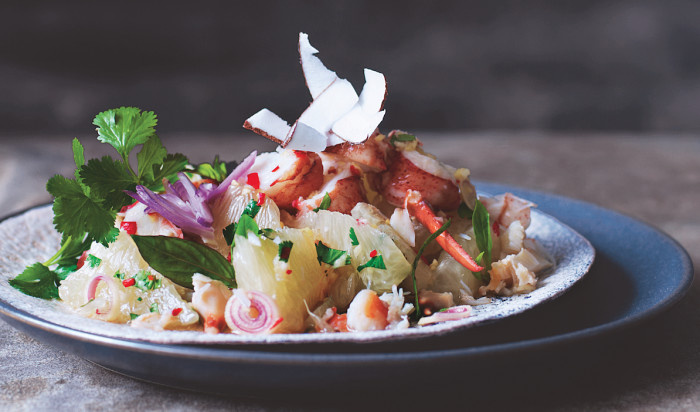 In Thailand, a variation of this salad minus the seafood is often served alongside curries, but in this instance I've added lobster and crab to make it substantial enough to be served as the hero. If lobster is hard to find or blows your budget, try using freshly cooked shrimp or grilled squid instead.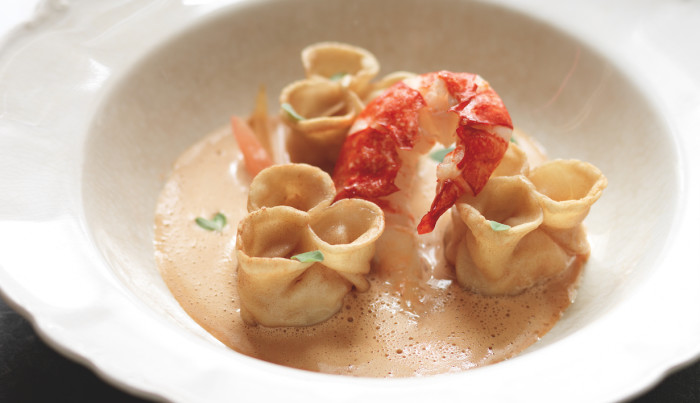 Michel Roux Jr. is one of Britain's most celebrated French chefs, helming renowned London restaurant Le Gavroche and author of the new cookbook The French Kitchen. Not for the beginner, yet not so advanced you'd need two Michelin stars like Roux to pull them off, these recipes honor the foundation of classic French cuisine while looking to the future. This fine French-Italian hybrid of delicate shellfish and handmade pasta will certainly impress the food critic in your life.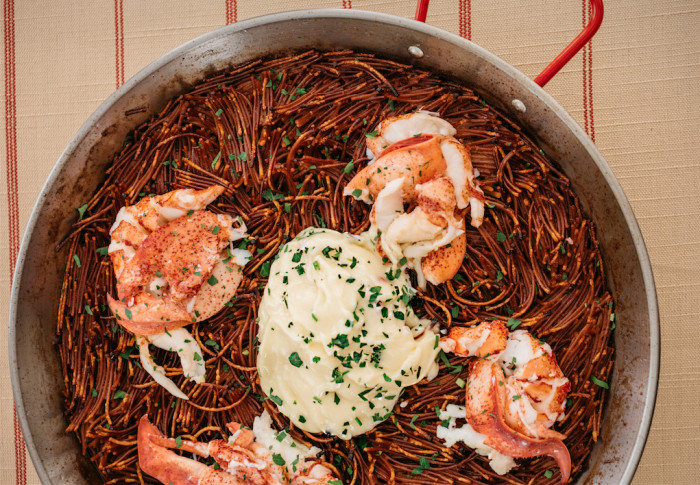 This Catalan dish (pronounced rose-ay-YACHT), which artfully combines rich shellfish, toasty pasta, and plenty of aioli, is my favorite recipe in this entire book. It is easy and so unique — a perfect recipe for entertaining. The noodles are toasted and then simmered in the lobster cooking liquid before a quick turn under the broiler. Under that final blast of heat, the tips of the noodles curl up and char slightly, adding a pleasant bitterness and crisp texture to the dish.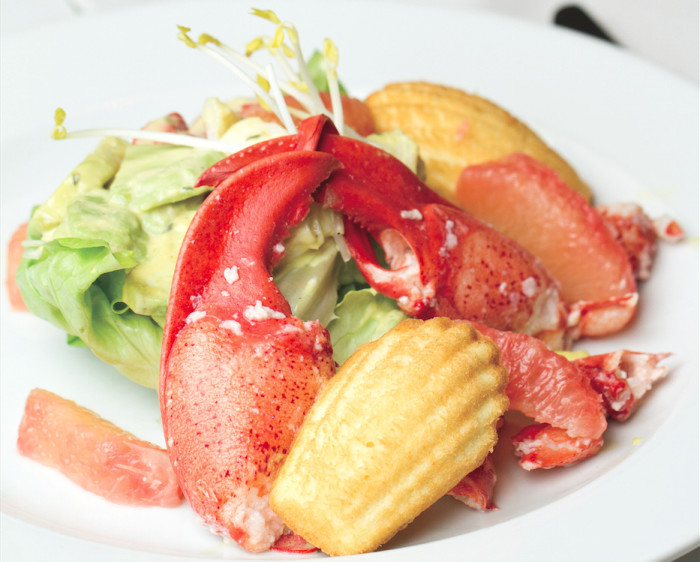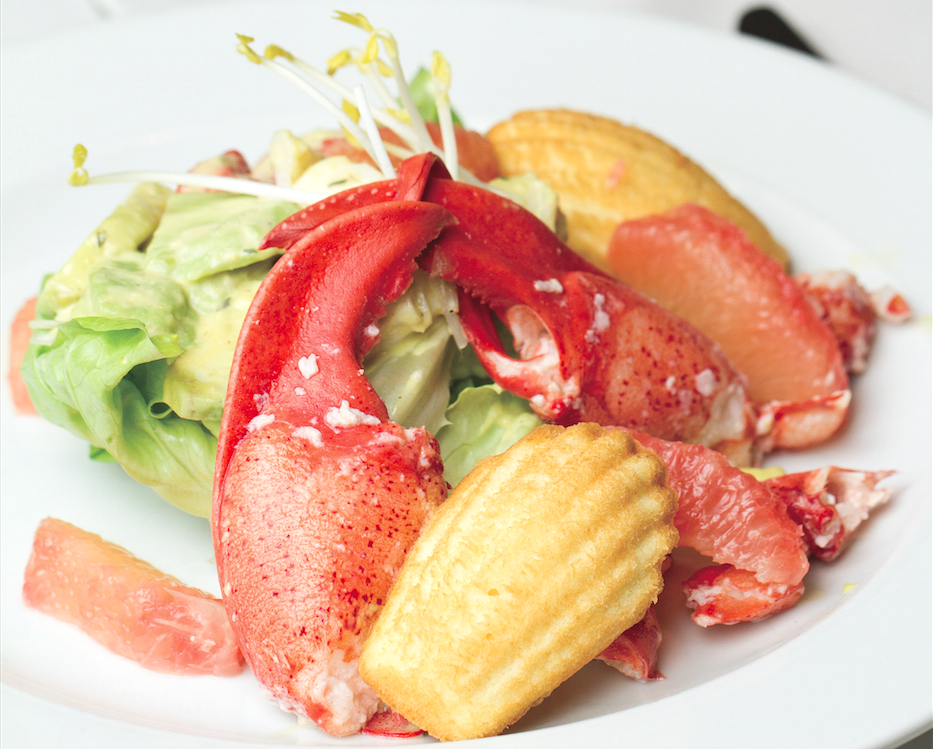 You shouldn't hit Baltimore's fast-growing fine dining scene without first consulting the Baltimore Chef's Table, a smart guide to the restaurant dishes you need to experience, written by two of Baltimore's most dedicated food enthusiasts. This sweet and savory lobster salad arrives from Executive Chef Tom Devine at Linwood's in Owing Mills, Maryland.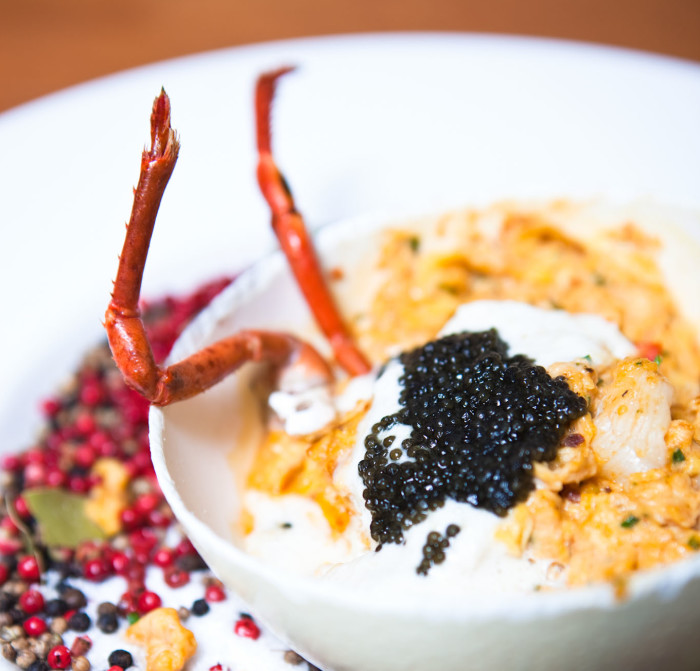 This lobster scrambled eggs recipe comes from Chef David Burke, whose whimsical and dramatic take on modern American cuisine drew us to SoHo's David Burke Kitchen, his newest venture. The key to this dish is using the best eggs you can find, free-range and fresh from the coop if possible (scope out the egg scene at your local farmers market). Very ripe summer tomatoes will also work wonders. Do that lobster justice.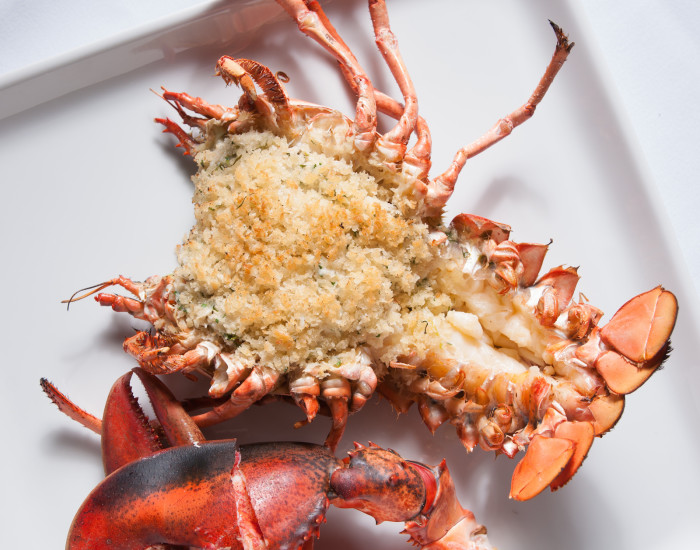 Every fish house has some kind of fish – flounder, shrimp or sole – stuffed with crab. Here's my take on that classic. The lobster is butterflied – split lengthwise but not quite in half; just enough to crack it open for stuffing. The crab is aggressively flavored with fresh herbs and lemon and topped with an herbed panko crust for texture. This is a special occasion recipe but absolutely worth the trouble.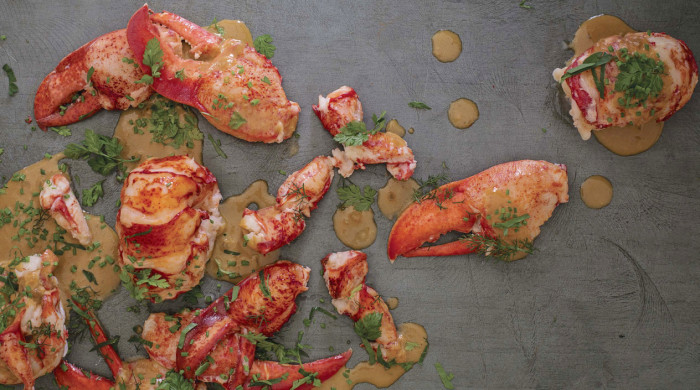 This recipe is a riff on the popular butter-poached lobster developed by Thomas Keller of the French Laundry. The key is beurre monté, a butter sauce that is hot but remains in a stable emulsion. Butter prepared this way can be used as a medium for cooking lobster without separating, which means it will still be creamy and emulsified after the lobster is cooked and can thus be used for the sauce. You can also simply melt butter in the bag with the lobster and serve the lobster with the butter and a lemon wedge. Either way, your lobster will be lusciously succulent and delicious.