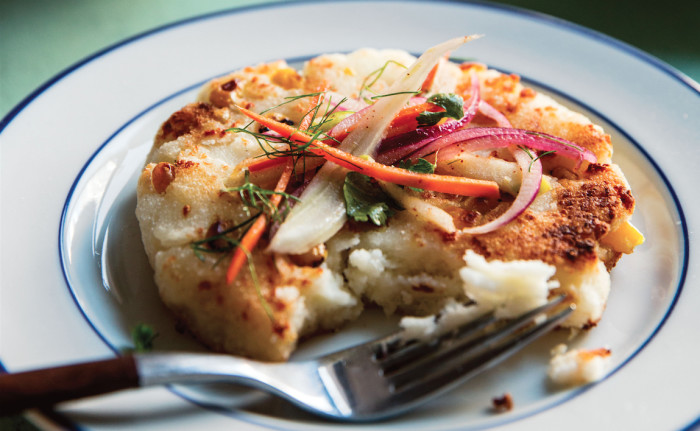 Meat seems to get all the attention when it comes to one of the most important tools in the kitchen. What about vegetarian recipes for your cast-iron skillet? The high, even surface of a skillet crisps, browns and caramelizes vegetables beautifully — and that's not all! Whether you're craving hearty baked goods, cheesy confections or a brand-new way to serve whole grains, these vegetarian cast-iron skillet recipes will surely satisfy.
These arepas are based on a recipe for the Colombian-style ones, which are distinguished from their Venezuelan counterparts by their flatter, larger shape and the fact that they can be made with yellow — as opposed to white — corn. This, I learned from Maricel E. Presilla's encyclopedic cookbook Gran Cocina Latina, where I discovered arepas de queso asadas, or grilled corn and cheese arepas.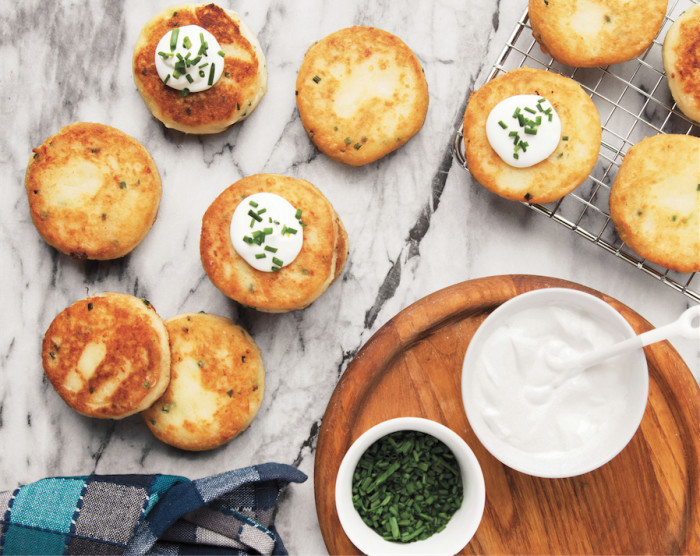 These stovetop-cooked scones are buttery-crisp on the outside and creamy mashed potatoes on the inside. It's like the most comforting dish at the dinner table went incognito at brunch. I've found that these scones are best made in a nonstick skillet or on a griddle pan coated well in fat to keep them from sticking. Serve warm with loads of sour cream and chives, fried eggs, and lots of coffee.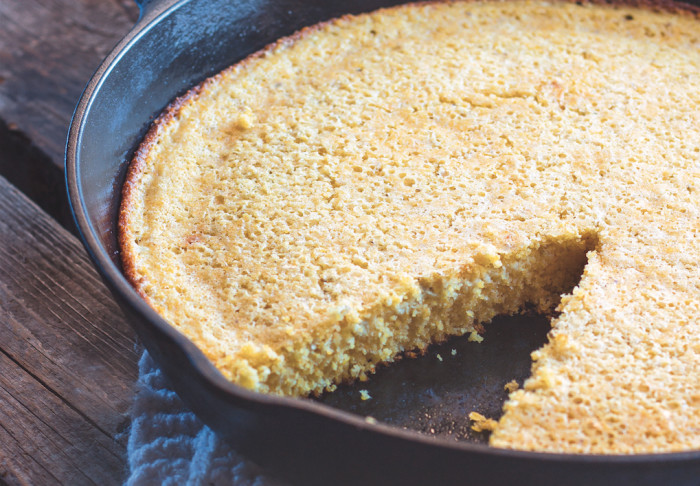 That crisp-bottomed golden loaf can only be had with a hot oven and a cast-iron skillet. While I grew up eating the sweeter Northern cornbread, which generally contains more wheat flour and sugar, this recipe is much more akin to a Southern cornbread. Made only with cornmeal and fermented overnight with sourdough starter, this bread is all about the corn. The fermentation only improves the flavor and texture and makes it easier on the belly.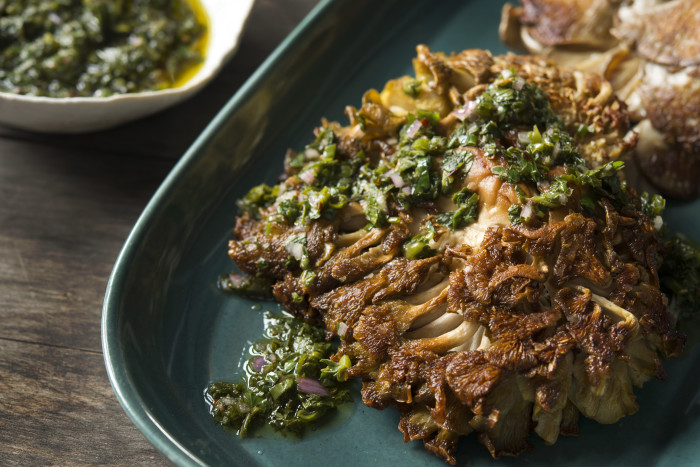 I get the mushrooms at my local farmers market from Joseph Rizzo, the genius mushroom farmer behind Blue Oyster Cultivation near Ithaca, New York. His mushrooms are unlike any you've ever seen: pristine, velvety and gorgeous in both their dove-grey and lemon-yellow varieties. They're almost too pretty to eat, but you'll get over it pretty quickly once you taste the finished product.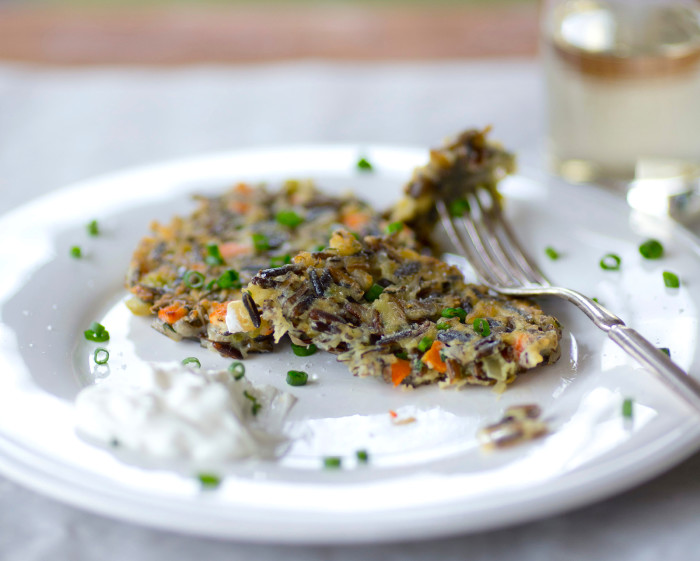 You love your cast-iron skillet, and we love that you love it. Make the most of this bromance with The New Cast Iron Skillet Cookbook, an ode to the best, most versatile and frankly attractive pan in your kitchen. With recipes from the American South to Europe, South America, Asia and beyond, you'll have plenty of reasons (besides "too much bacon") to break out this book and cook something great, like these savory, hearty wild rice pancakes.