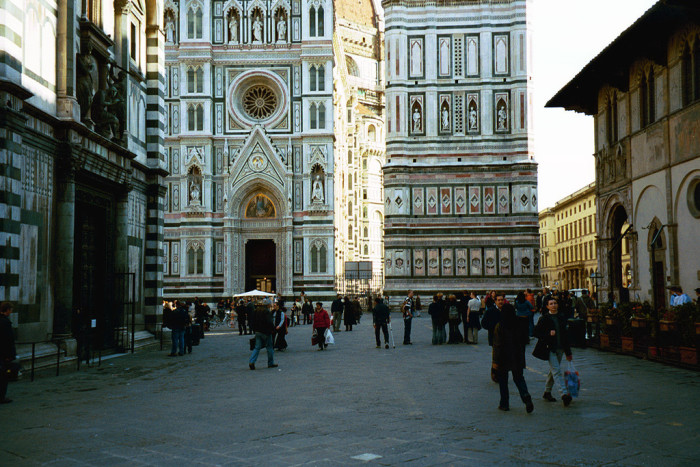 The mayor of Florence, Dario Nardella, has declared that all tourists who dine on the steps of the Cathedral of Santa Maria Del Flore will be hosed down, according to City Lab.
In an effort to keep the church clean and respected, Nardella has mandated the groundkeepers to hose the steps around the busy lunch hour to discourage anyone looking to pop a squat with their meal. If anyone thinks they'll get to stare down a groundkeeper spaghetti-Western-style to claim a seat before the watering, they will get sprayed. According to City Lab, the act of dining picnic-style is not very Italian, and is a distinguishing factor of a tourist.
The preservation of any historical site is completely understandable, but the waterworks seem a little dramatic, not to mention is a waste of water. A simple sign prohibiting food and drink on the steps would probably suffice. Perhaps slap on a fee to really drive home the message.