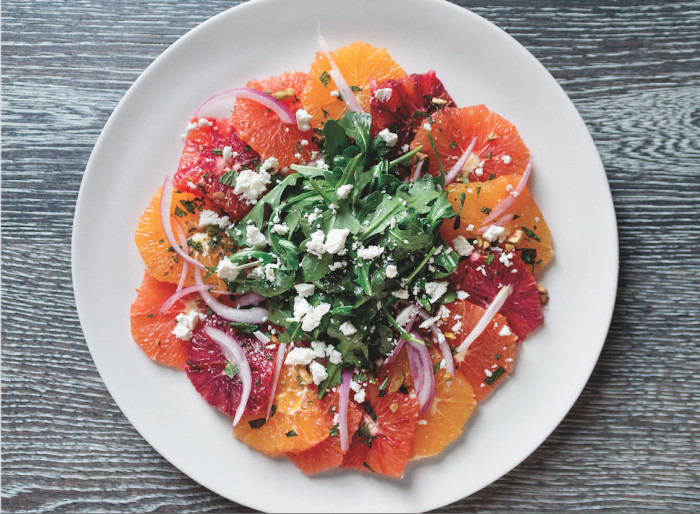 Nothing tastes quite like arugula — the grassy flavor, peppery-radishy kick and fork-friendly texture makes it a go-to pick for all your greenery needs. Whether you're wilting it in a pasta dish, blending it into pesto for pasta or making in the star of your salad, arugula will never let you down. Check out these 10 verdant recipes for arugula, one of our favorite produce picks, and enjoy!
This has to be one of the prettiest salads I've ever seen. It was inspired by my brother-in-law Peter, who made it for us right after proposing to my sister…smart man! While it's best made in the winter, during blood orange and Cara Cara orange season, the rest of the year, feel free to use navel oranges.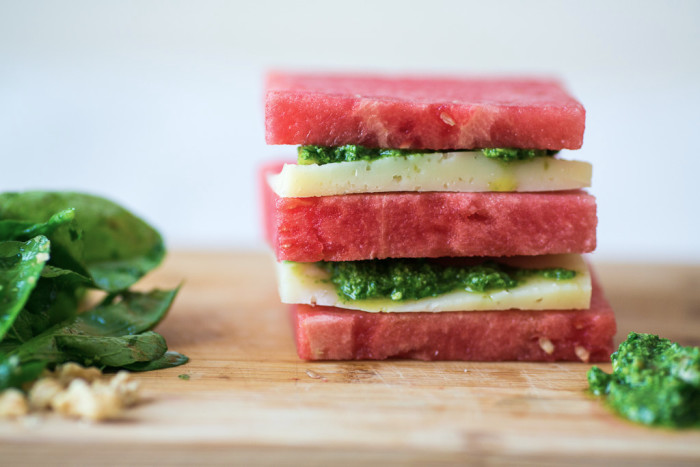 Just cause it's salad season doesn't mean you're confined to a bowl of greens with extra stuff on top. I like making different plays on the classic summer tomato, mozzarella and basil caprese by switching up the fruit, cheese and herb. In this instance, I had a whole juicy watermelon, nutty Spanish manchego and an abundance of fresh, peppery farmers market arugula straight from New Jersey.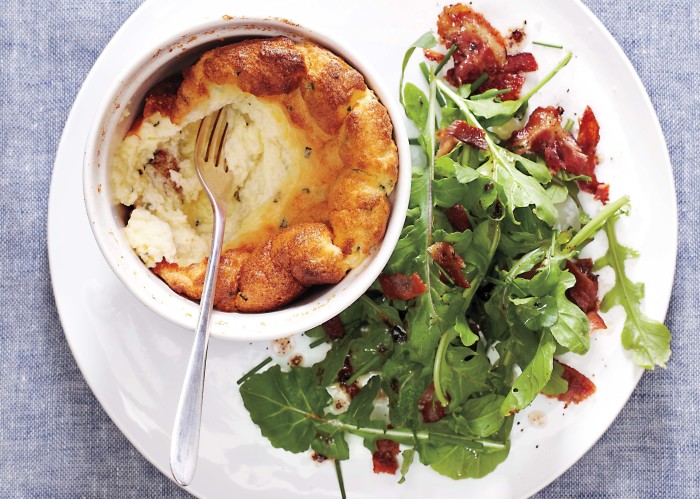 You know whose recipes never let you down? Martha Stewart, which is why we're obsessed with this "literally anybody can do it" cheese soufflé from the February 2014 issue of Martha Stewart Living. If you know the very basics of baking and can grate cheese and fry up a nice pan of bacon, this hearty winter dish is right around the corner.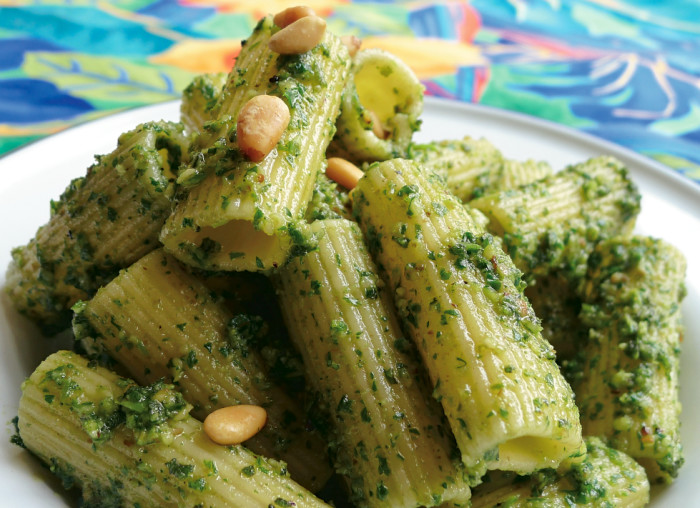 The flavors here are pretty assertive, but this pesto is great on boiled small whole potatoes or tossed with whole-wheat pasta. Use it as a sauce with pork, grilled steaks or seafood.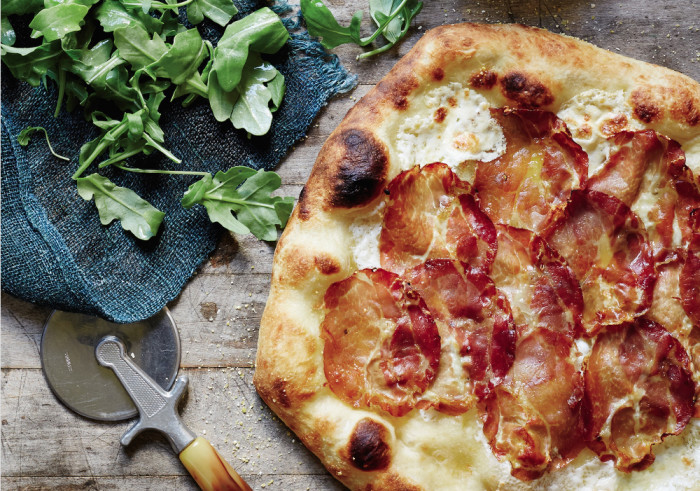 Quick pickled onions are like preserved lemons — they're an easy way to add a bit of brightness to dishes, and they're beautiful to boot. The pickling liquid is tinted purple, and the onions are stained a vibrant, almost otherworldly peony pink hue. Sweet-sour onions with verdant arugula and spiced coppa is admittedly bold, but there's subtlety in the mix of textures. The coppa (a kind of dry-cured pork shoulder not unlike prosciutto) becomes a bit leathery when it cooks, like a jerky, while the crispness of the salad and tenderness of the pickles all ricochet off one another in a very layered way. Save the extra onions in an airtight jar and scatter them on fish tacos, roasted-pork sandwiches, or almost anything — they're one of those keepers you'll find a way to use even when it's not pizza night.
If Dr. Seuss were Italian, I imagine his version of green eggs and ham would resemble this open-faced sandwich — crusty country bread, slathered with peppery pesto and topped with crisp cured ham.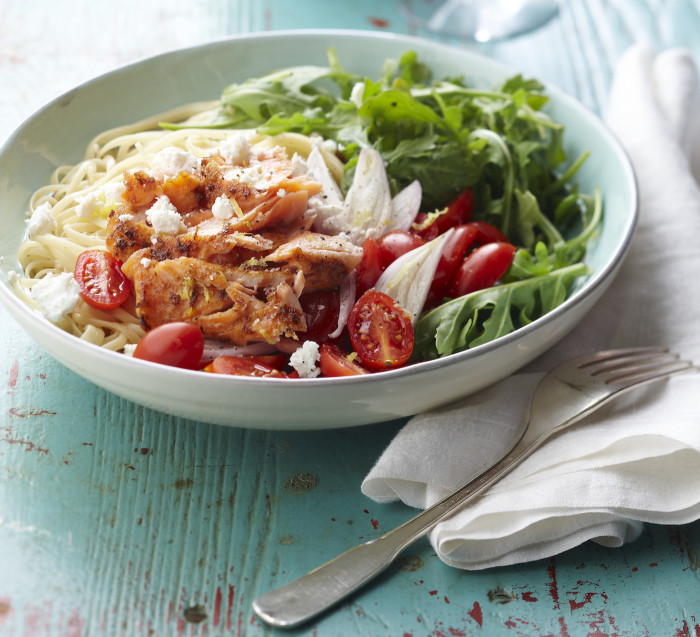 It's officially spring, which means we're ditching heavy (delicious) braised meats for light, colorful salads. Rather than stick with straight vegetation, this recipe for pasta salad incorporates healthy salmon and goat cheese for richness and a creamy bite without any of the usual suspects. With all apologies to butter and beef, warm salmon and arugula pasta salad with ripe cherry tomatoes and sliced shallots is on the menu tonight.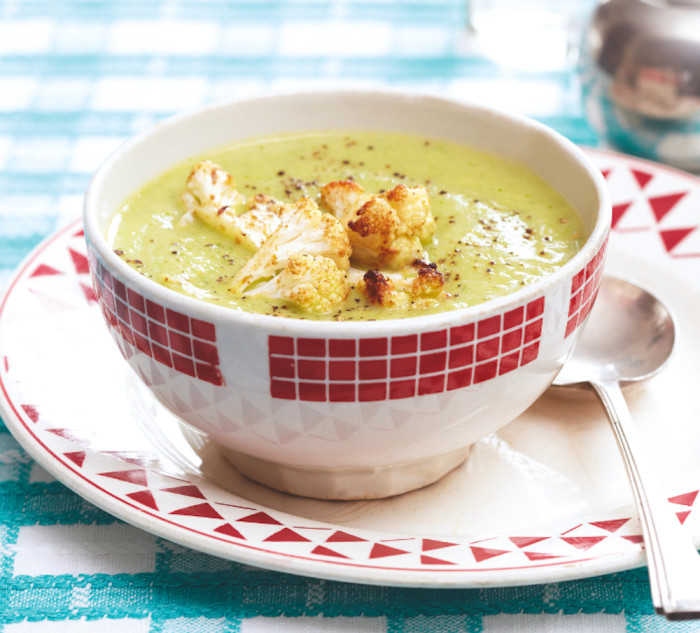 Cauliflower makes a delicious soup, and with the addition of arugula, you get a lovely peppery aftertaste. I've added crunch by including some fast-roasted cauliflower florets.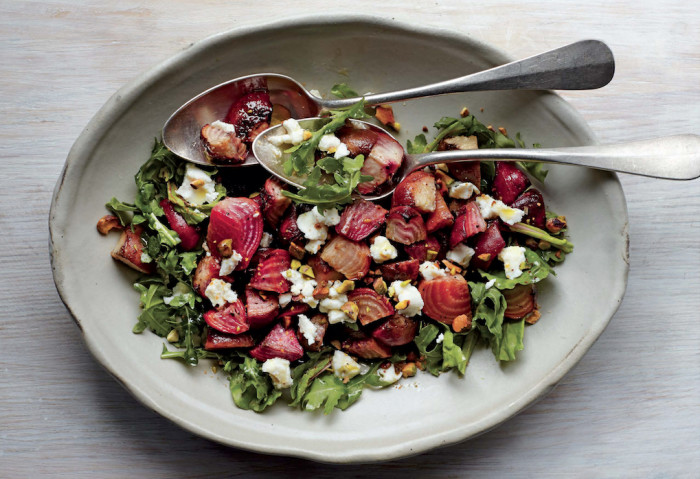 Pistachios have become popular in France, as has good pistachio oil. The quality of the oil can be verified by its golden green color; it should also be redolent at first whiff of the taste of pistachios. When drizzled over sweet roasted beets and paired with nutty arugula, the match seems just right. If you want to make this a main-course salad, add thin slices of smoked duck breast, a little more oil, and just a tiny bit more sea salt.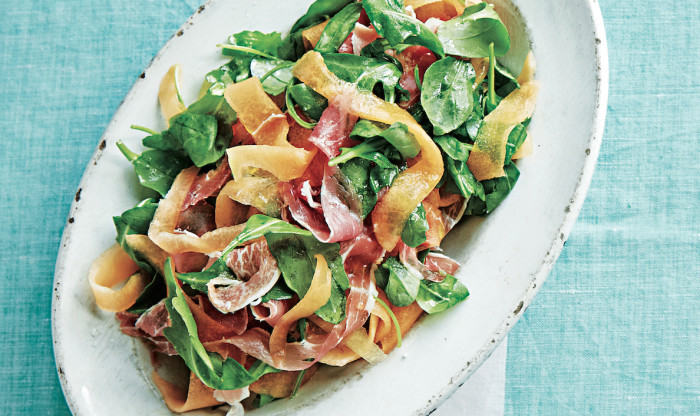 This is the perfect blend of salty, peppery and fresh(y). [Editor's note: In case you were wondering, "rocket" is the British term for arugula.]