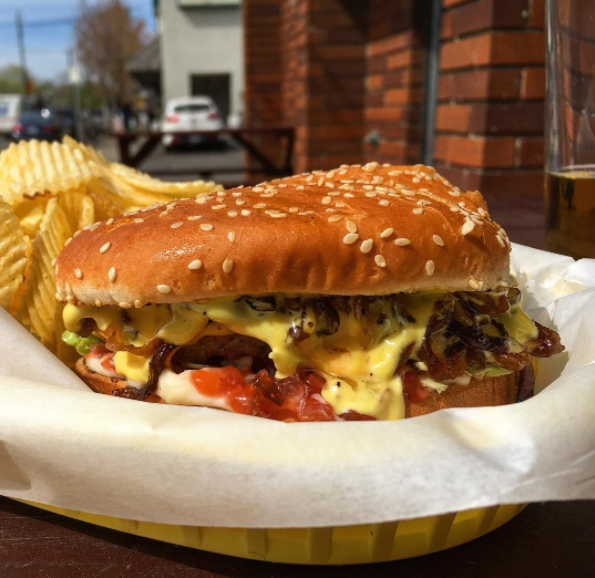 The search for America's best burger is a polarizing conversation for the ages. Thrillist's national burger critic Kevin Alexander took on the daunting and calorific (99,000 calories to be exact) task of hunting down the absolute best burger this country has to offer.
In a year, Alexander ventured to over 30 cities, ate 330 burgers and finally came to the conclusion that Stanich's in Portland, Oregon was the home of America's best burger. Stanich's has been around since 1949 and is still family owned and operated. The humble owner, Steve Stanich, son of the original founders, told Alexander that he was "shocked" to find out that his restaurant made America's best cheeseburger.
Stanich's burger is not an over-the-top sandwich loaded with every topping under the sun. It's simply a single chuck patty topped with American cheese, grilled onions cooked in bacon grease, lettuce, tomato, mayonnaise, mustard and relish on a sesame bun. And it's only $8 (even with a large fries, it's still under 12 bucks!).
Check out Thrillist's video here.