Everyone knows a classic burger is nothing without the beef, but we've been eating classic burgers all week and have recognized the value of keeping it fresh. No, not salad fresh — we're talking about innovative burger recipes using other meats. This selection flips the classic on its head and will make you think twice before going with the old standby again.
Combining fresh chorizo sausage (squeezed out of its casings) with plain ground pork makes for a spicy, brawny burger. You can serve these plain, but I like to caramelize sliced onions on the grill and pile them on top. Their sweet-and-sour notes go really nicely with the pork. And a few slices of Manchego cheese add a pleasing salty creaminess that keeps with the Spanish theme here, though any sheep's-milk cheese will work.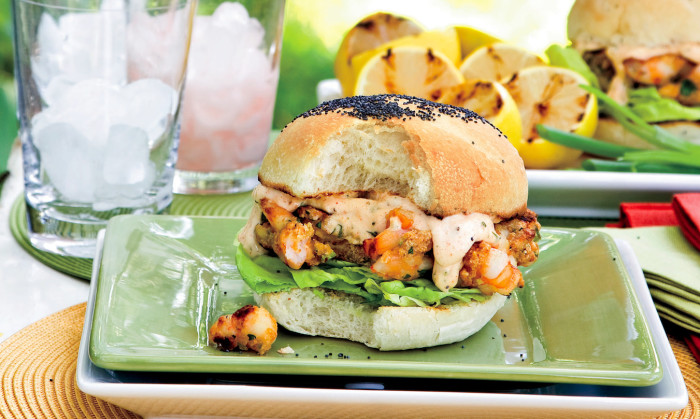 As host of Travel Channel's American Grilled, chef David Guas travels the country seeking backyard cooking's best and boldest flavors. In his new cookbook, Grill Nation, Guas shares the secrets he's learned along the way, offering pit-proven tips, techniques and delicious recipes for year-round smoking, grilling and barbecuing. A virtually encyclopedic guide, Grill Nation includes everything you need to master the flame and create flavorful home-cooked food. Dip your toes into Guas' immense pool of grilling knowledge with these big bold shrimp burgers.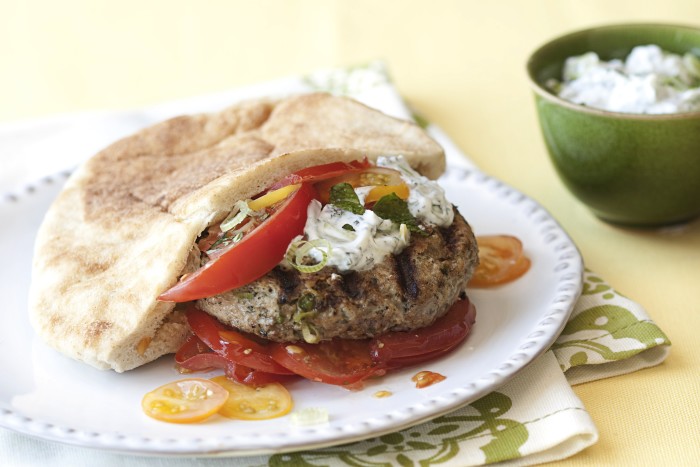 Looking for a healthier burger alternative for lunch or dinner? By using ground turkey and switching up your usual burger game for something packed with fiber, vegetables, protein and calcium, you don't have to feel guilty about chowing down. Maybe even casually slip another onto your plate. It's good for you. You can easily fire these off on a grill pan or cast-iron skillet if your barbecue is hibernating.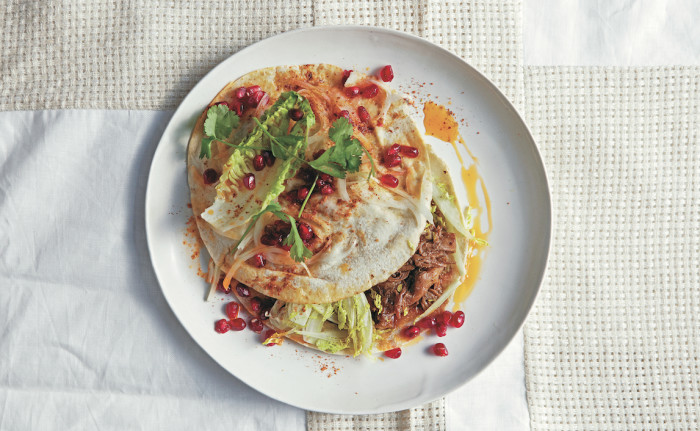 "A burger?" I hear you ask in disbelief. I was just as surprised when I first experienced this dish. Xi'an is most famously known for being home to the ancient terracotta army of the Qin dynasty (221–206 BCE). However, head to the streets of the city and you will find what some would contend to be the origins of the hamburger. The bread bun is more like pita bread than a typical Cantonese bun, having a crisp surface and a soft interior that soaks up all the braising liquor from the lamb.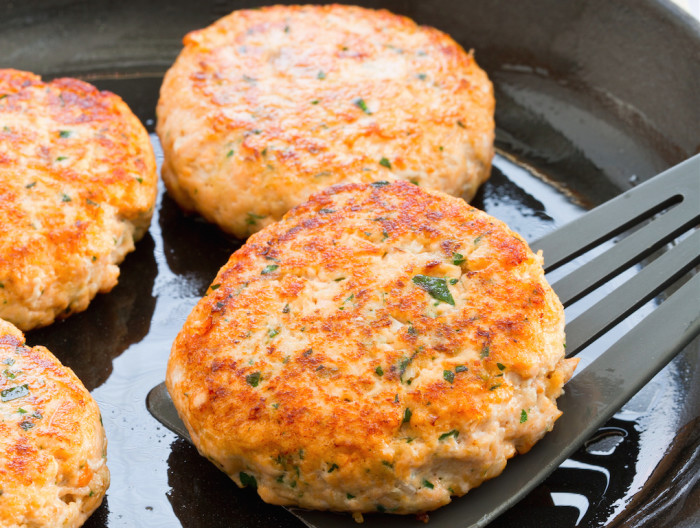 We wanted moist, flavorful salmon burgers that tasted foremost like salmon and that could be made in advance and cooked up for a quick and delicious dinner. Many salmon burger recipes use canned salmon, but since the salmon is the star of this dish, we found that it was well worth the additional modest expense and effort required to make our burgers with fresh salmon. Burgers made with canned salmon were lackluster (to say the least) and mushy, while those made with fresh salmon were moist and full of flavor, with an appealing, chunky texture. A food processor made quick work of chopping the salmon into pieces.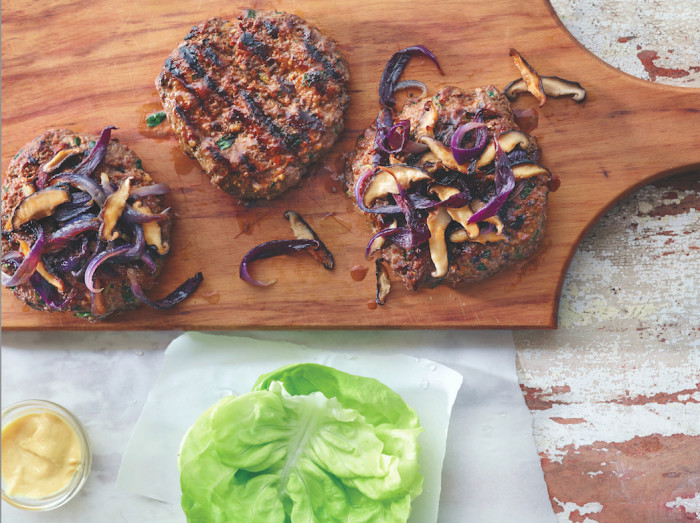 I know it says bison here, but that lean meat (bison = buffalo) is really just a great excuse to hold a mushroom-a-palooza while getting a load of brain-boosting B12. First, we mix the bison with chopped cremini mushrooms. Then a few crispy shiitakes that have been tossed with smoked paprika and olive oil go on top. In between? Caramelized onions (mmmmmmm). Put it all on a lily pad of butter lettuce and it tastes like a tower of umami! The mushrooms also provide a bit of hard-to-find vitamin D, which University of Kentucky researchers say plays an important role in reducing oxidative damage in the brain that impacts learning.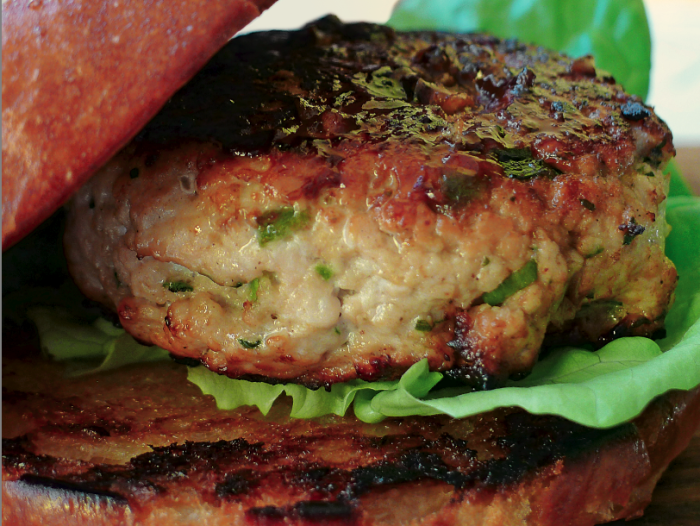 Most children today have been exposed to a greater range of flavors than we were when we were very young, and their tastes are more developed, even for spicy foods. I cannot count the number of times I meet children who can rattle off their favorite sushi! So there's no worry that the warm but not too spicy Southeast Asian seasonings in these turkey burgers won't appeal to young palates.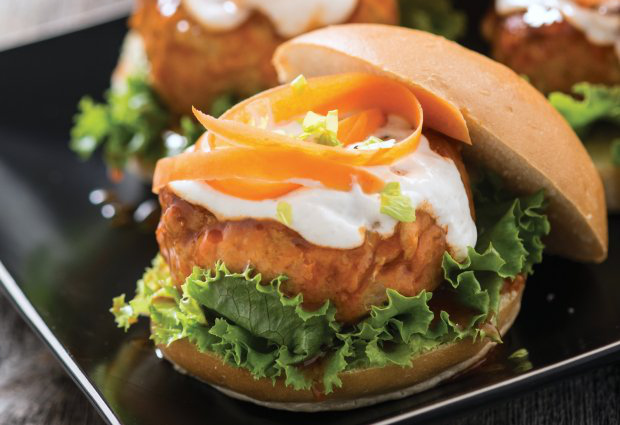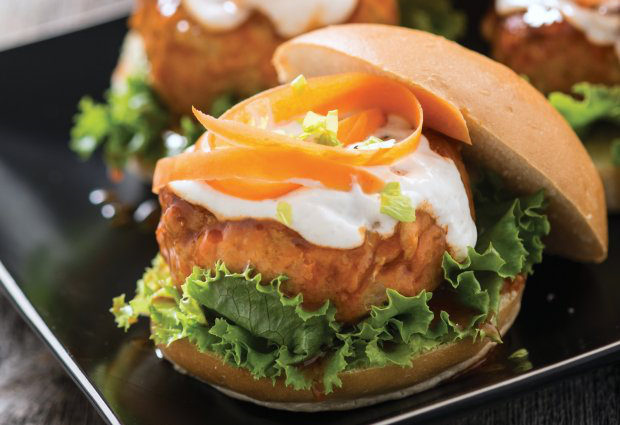 If you are a Buffalo chicken lover, you're sure to love these Buffalo burgers with a Ranch-style spread. To make your own ground chicken breast, simply cube one pound of boneless, skinless breast meat, place in the freezer for 30 minutes, and pop it into the food processor until coarsely ground. A crumble of blue cheese, sliced tomato, and red onion are also great toppers for this crazy-good burger.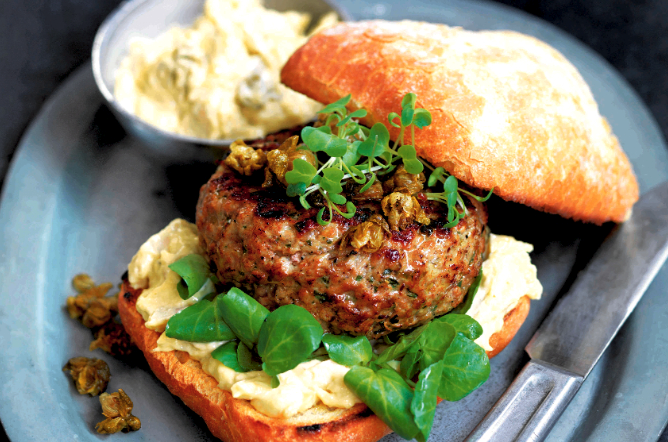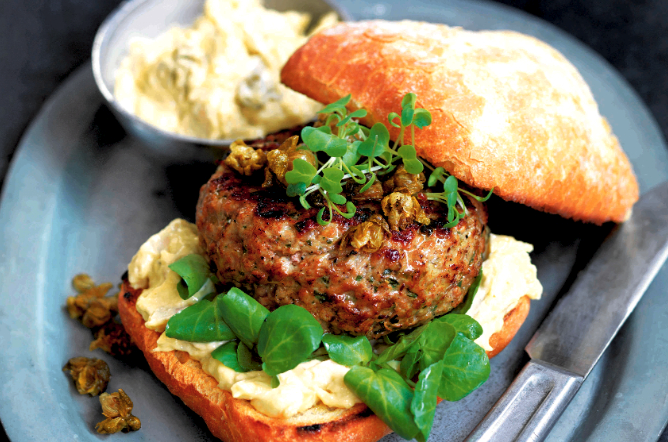 I'm such a snob when it comes to burgers, I'll admit. If I'm going to eat a burger, it's got to be top quality. I think this hits the mark for a great alternative to the traditional beef burger.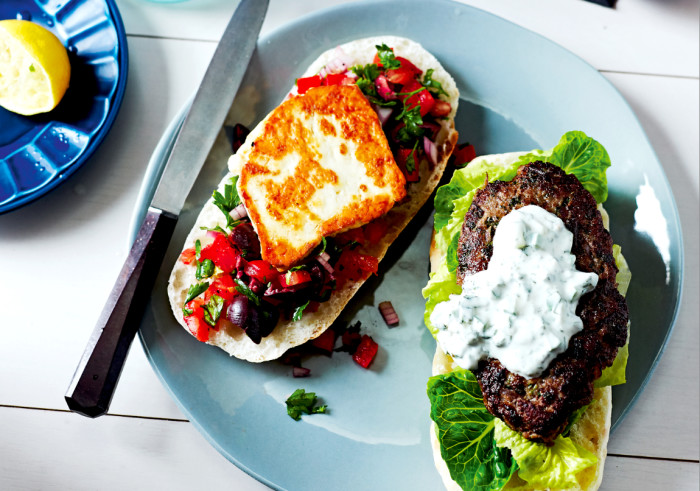 One of the great things about drinking at a real pub — gastro or otherwise — is that the food will be perfect for whatever's in your pint glass. That's why we're loving cookbook author Rachael Lane's Great Pub Food, a tome packed with all things beefy, cheesy, fried, salty and otherwise perfect for the bar-frequenter. These Greek lamb and haloumi burgers put a plain old cheeseburger to absolute shame.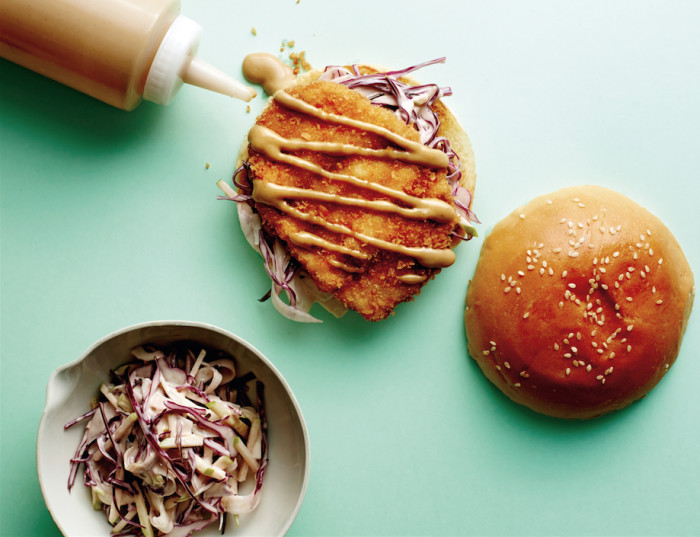 Let's be honest: crumbing food makes just it better! Japanese crumbed pork (tonkatsu) is bloody delicious. Even better is tonkatsu sauce, which is basically Japanese barbecue sauce, widely available from Asian grocers, along with the panko breadcrumbs. Throw in some slaw and some buns and you've got a real crowd pleaser.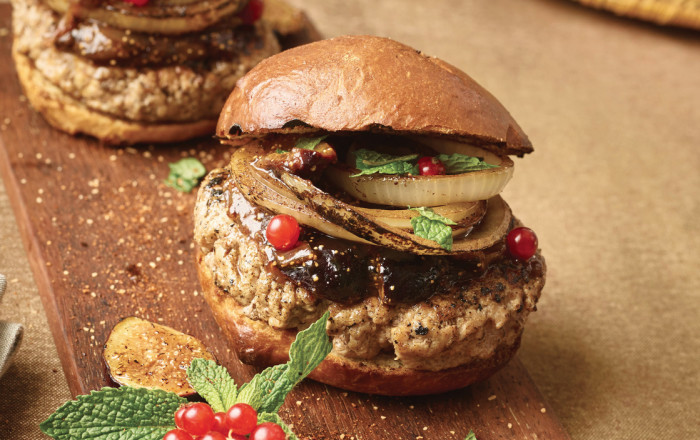 Ground pork is great. The next time you visit your butcher ask him or her to grind up a good mixture of tenderloin, bacon, shoulder, or a combination of those. Be sure to keep some fat in the mix for good flavor, just as you would for beef patties. I usually make pork patties thinner than beef patties, since I'm not looking for a pink center. In fact I want these pork burgers well done (above 145°F ).