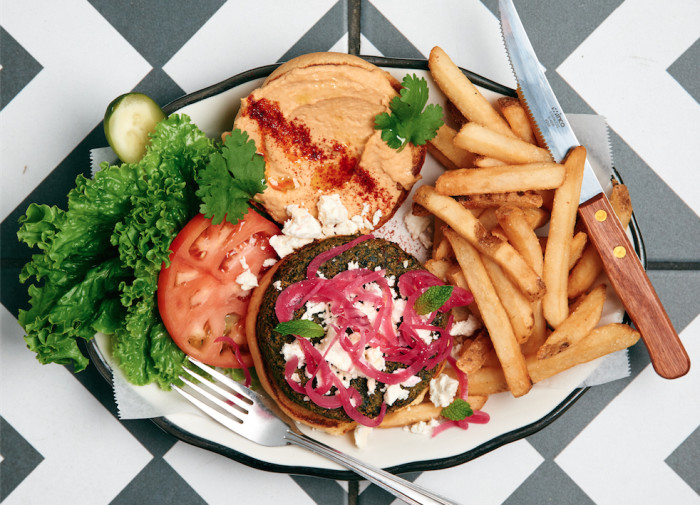 Tonight, the patty we crave is made by hand from an incredible blend of legumes, veggies and whole grains. Craving a black bean burger, perhaps? Or a big loaded falafel topped with hummus. You won't find a single suggestion here with fillers or fake meat or anything that came frozen, wrapped in cellophane. Just pure, honest veggie burger recipes of the most satisfying variety.
I'll be honest: I find most veggie burgers bland and mushy, so I struggled when I was considering a vegetarian offering for Black Tap. This falafel, which is based on a recipe I developed with Michael Schwartz in Miami, was the solution. It's more of a Parisian- or Israeli-style falafel that reverses the ratio of herbs to chickpeas you find in many recipes. All the parsley, cilantro, and mint create a vibrant, herbaceous flavor that is complemented by homemade tahini, hummus, pickled onions, and feta cheese. We make these fresh every morning, flash-fry them in burger form, and sell out of them every day. At home, you'll probably find it easier to pan-fry them in a skillet rather than deep-frying them.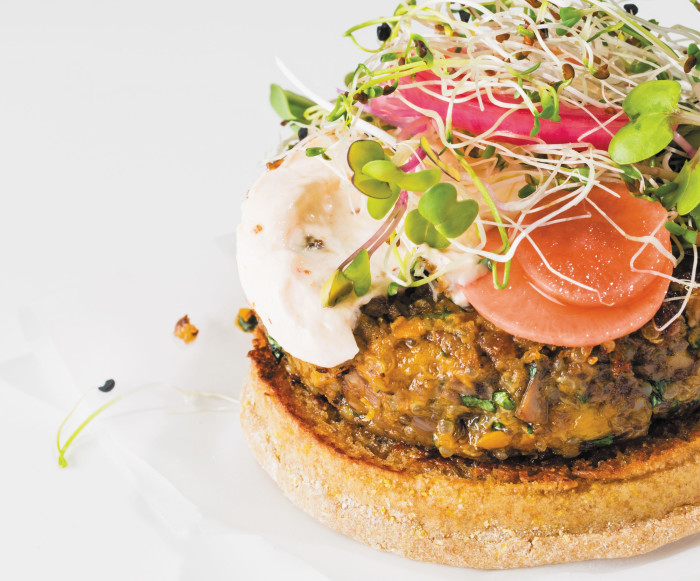 Textural balance and difference is important to every recipe, but especially with veggie burgers. Have you ever had one that's just plain mushy? If so, it was probably your last until now. This recipe, with sweet potatoes as a lightly sweet binder and base, meaty mushrooms, toothsome walnuts, and al dente quinoa, will change the way you think about veggie burgers.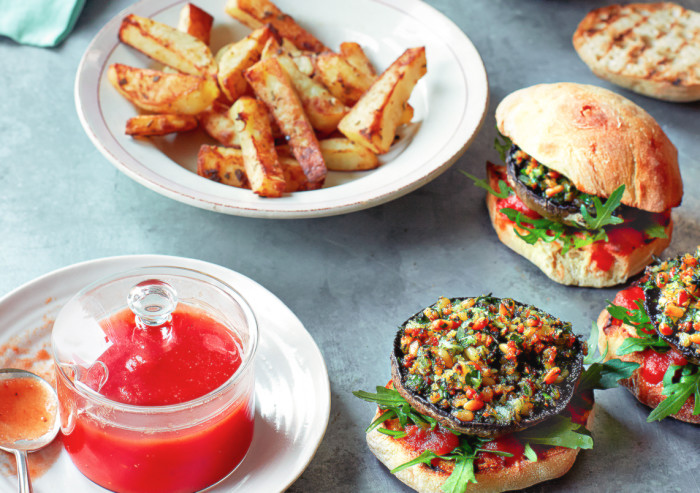 There's no reason to do without burger and fries when meat is no longer on the menu. By stuffing the already "meaty" portobello mushrooms, you create a dense texture that would fool anyone into thinking there's more than just veggies inside that bun—and when I first turned vegan, that was of paramount importance. I was never a fully fledged fast-food aficionado, but I enjoyed the occasional blowout. Now, however, I can indulge my greasy whims from the comfort of my home and without harming any unsuspecting cows in the process! It's diner food without the moral, calorific, and overly-processed dilemma, and who could ask for more than that?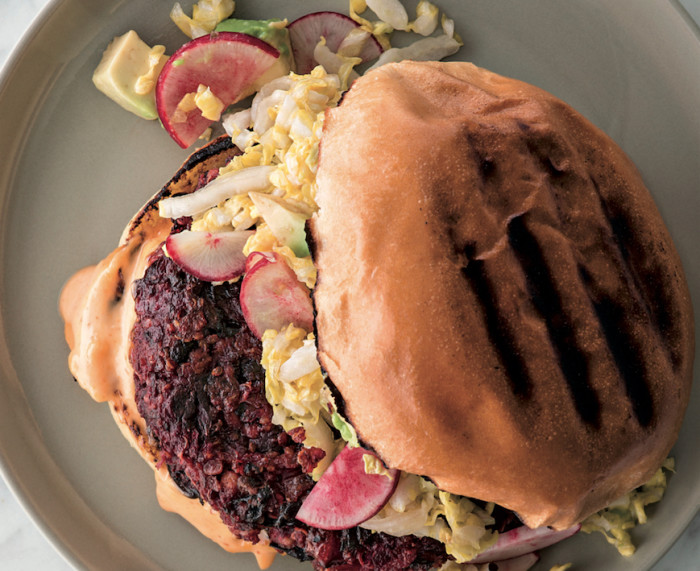 There are many tricks for making vegetable burgers taste meaty. Our favorites are adding mushrooms to up the umami ante; seasoning with cumin and smoked salt to lead the taste buds toward chili con carne and grilled meat; stirring in some beans for a creamy mouthfeel reminiscent of well-marbled steak; and throwing in a shredded beet for some rare-meat redness. These burgers have it all.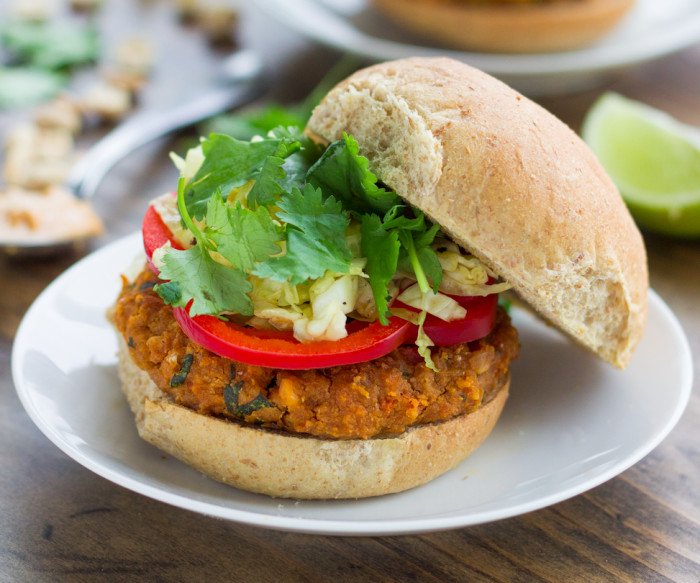 Although I grab Thai takeout every so often, sometimes I need a quick meal that gives me all the flavor I crave while allowing me to save some money and stay comfy at home. These burgers come together easily, are packed with the flavors of my favorite Thai takeout, and include healthy, fresh ingredients.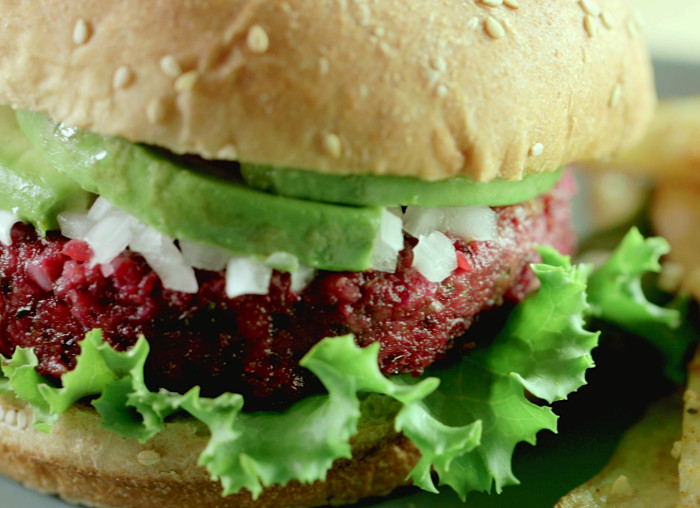 Well, everyone loves burgers, and this is a fine, upstanding burger-citizen made with some of my favorite ingredients: brown rice, lentils, and beets! They combine to form the perfect storm of vegan burgerness. It's not that they taste exactly like hamburgers or anything, but they do taste exactly like awesome veggie burgers. Rice provides hearty texture, to give you a substantial bite. Lentils are my go-to ground meat, so they were a natural addition. And beets give the burgers an intense (and vaguely disturbing) meat-like appearance, but they also add a lot of flavor, earthy and slightly sweet. Just something that takes your VB to the next level. And don't forget the fries!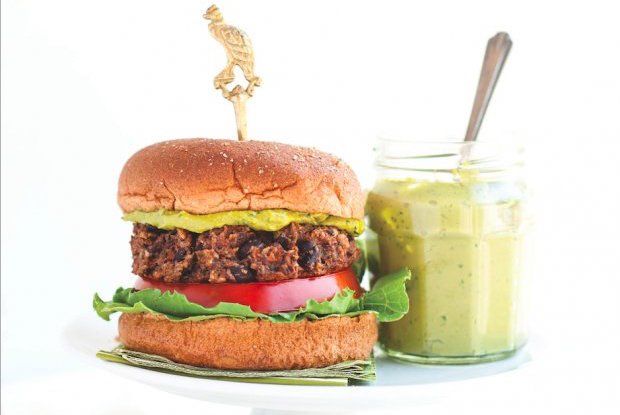 Toasted pecans are the key to these black bean beauties, along with the matcha in the piquant aioli.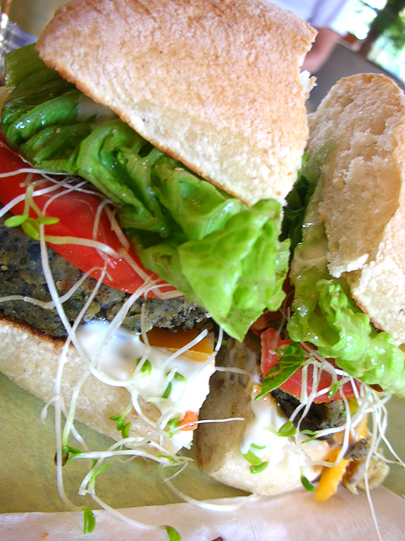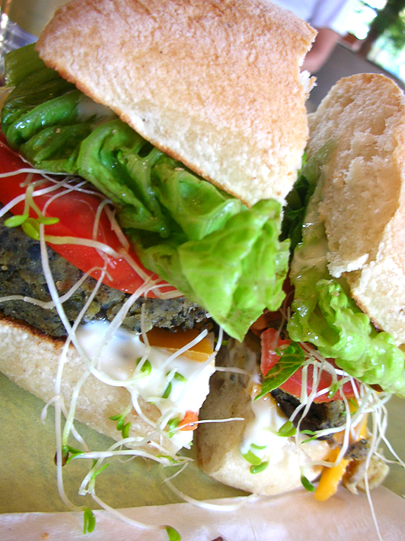 This is the way to go when you want a burger and have neither the time nor the inclination to fuss. When made with chickpeas, they're golden brown and lovely; with black beans, much darker; with red, somewhere in between. Lentils give you a slightly grainy texture.