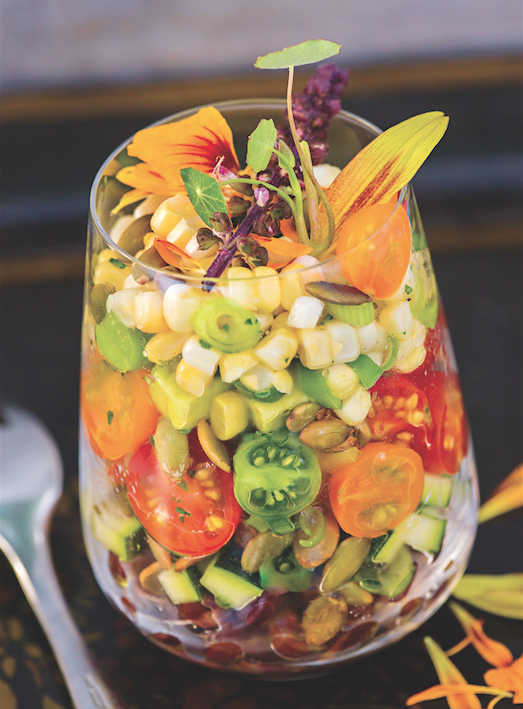 We're going to go out on a limb and say you've probably never had any of these 15 fantastic vegetarian side dishes before. Specially curated to freshen up your spring dining table, these produce-forward sides are vibrant, colorful, healthy and packed to the gills with flavor. Whether you're looking to spice up a salad, refresh your grain game, use spring's green bounty to the very best of your abilities or simply keep it Paleo, we've got something here for you.
I know the ingredient list is long, but there's no cooking involved here. It's actually fun to layer all those ingredients in glasses — and they look so jaunty when you're finished. You can plan to make these little salads when friends are coming over (assemble them up to an hour ahead), or you can just always toss everything together in one bowl as a quick weeknight alternative. Either way, it's one tasty bean salad, partly because the dressing features one of my favorite pantry ingredients: crystallized ginger. If you don't have crystallized ginger, use fresh ginger and a bit of sugar.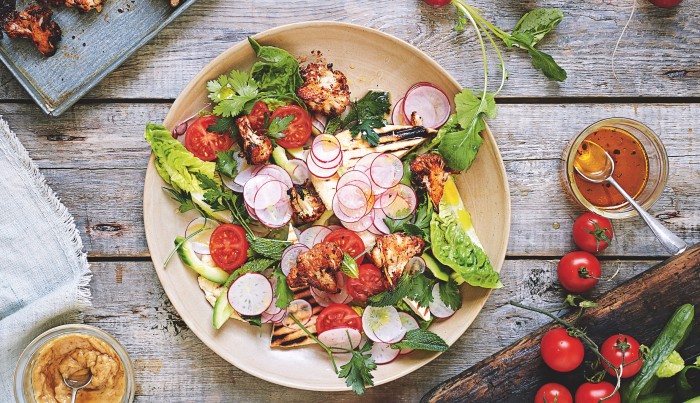 Salads don't have to be dull and boring. All they need is a little tender loving care (and perhaps the odd dash of spice) to really bring them to life. Here, I'm talking "in yer face" roasted cauliflower florets paired with toasted pita pieces and a creamy tahini dressing that will end your limp leaf memories and catapult you into what I've dubbed "21st Century Eating." That's where we have our cake (or in this case,salad) and eat it… flavor, texture, and freshness combined — there's very little not to like about this recipe. So much so, I'd happily serve it for lunch, dinner, and even at parties — it never fails to get a bounty of enthusiastic "mmms" and "wows." Now, when's the last time you heard that said about a salad?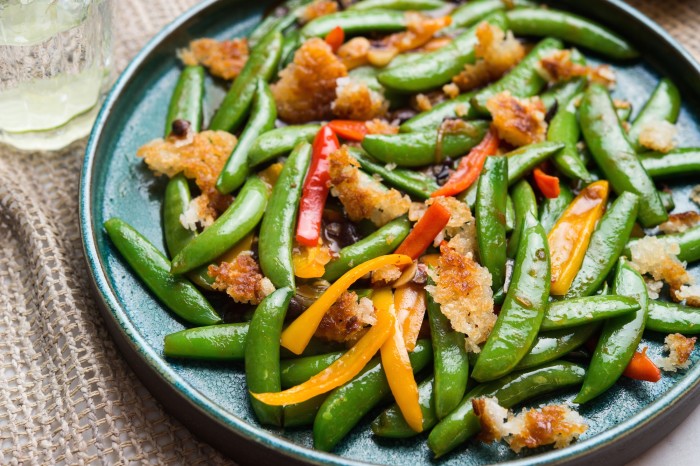 In my entirely unscientific recent survey, approximately 63 percent of Chinese takeout/delivery white rice gets thrown out after a couple of days in the fridge. That's why this recipe is doubly pleasing: You get to use up that rice, and the result is a beyond-crispy cake that adds texture to anything it's served with. By flattening the rice into a disc and frying it in a pan for a good long spell, the rice loses its moisture and gains a golden shell that can be served whole as a bed for stir-fry, or broken up like croutons. Either way, you — and that rice — win.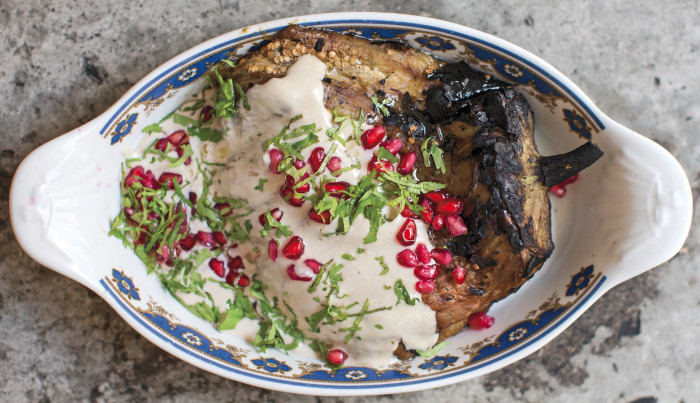 You can think of this as a deconstructed baba ganoush. To get the maximum flavor from the eggplant it's best to char them over an open flame on the burner or on a charcoal barbecue.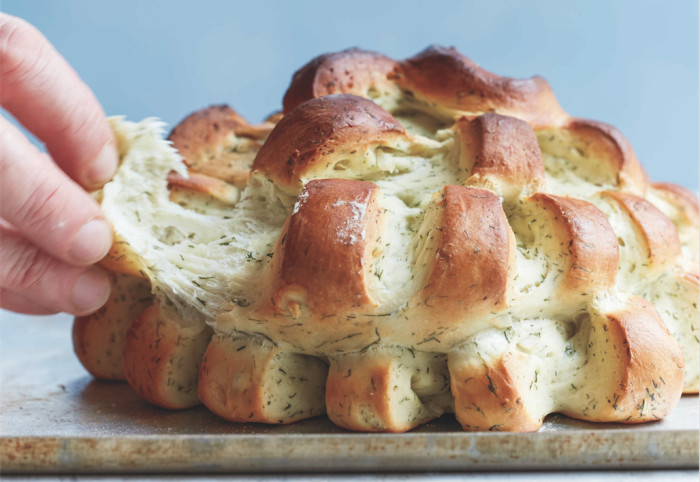 Dill, an herb favored in Scandinavia and Eastern Europe and even in Iran, is popular in Tunisia, too. This bread, a twist on Pain de Mie, is formed into a coil and then snipped with scissors to create the shape of a flower (kishlaya), which is how challah is traditionally shaped in Djerba, Tunisia. You'll need a generous amount of work surface to form the coils.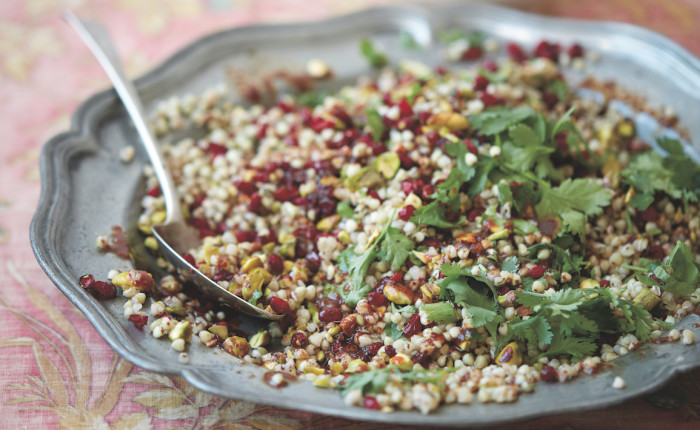 Inspiration for this salad came from a very traditional Jewish dish called kasha varnishkes. Otherwise known as buckwheat, kasha is a gluten-free grain similar in appearance to freekeh and offers a protein-rich alternative to carb-heavy grains such as couscous or rice. Its nutty flavor lends itself really well to this powerful dressing.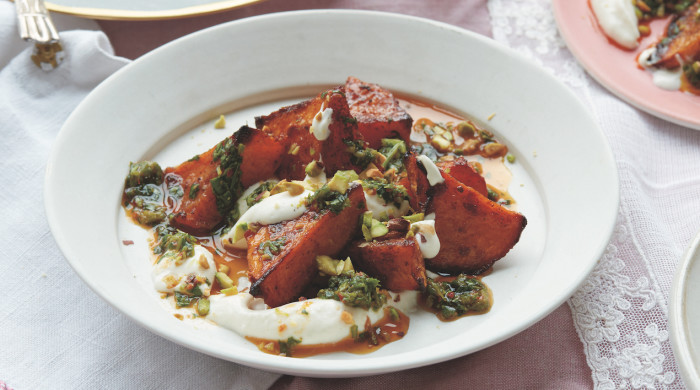 Sweet, salty, and spicy all on one plate; this dish is a great hit of powerful flavors that all mesh really well together. Zhoug is a fiery Middle Eastern relish that works as a condiment for all manner of dishes, so store any leftover sauce in an airtight container in the fridge for up to two weeks.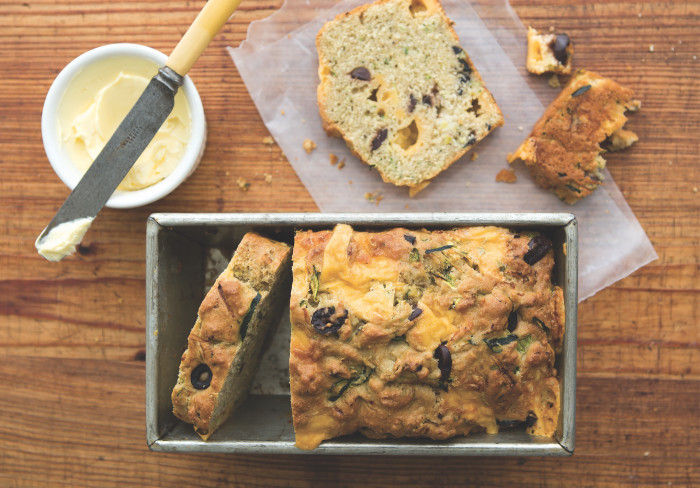 This isn't your ordinary zucchini bread. It's savory rather than sweet — a departure from typical breakfast breads, which err in the opposite direction. Treat the dough like you do the kids on your very best day: with a gentle hand. Quick breads don't like an aggressive baker, so stir the batter enough to make the ingredients come together but no more. The payoff will be a golden loaf with a tender crumb punctuated by nuggets of cheese and salty olives. Cut it into generous slices, and get it warm and crusty in the toaster.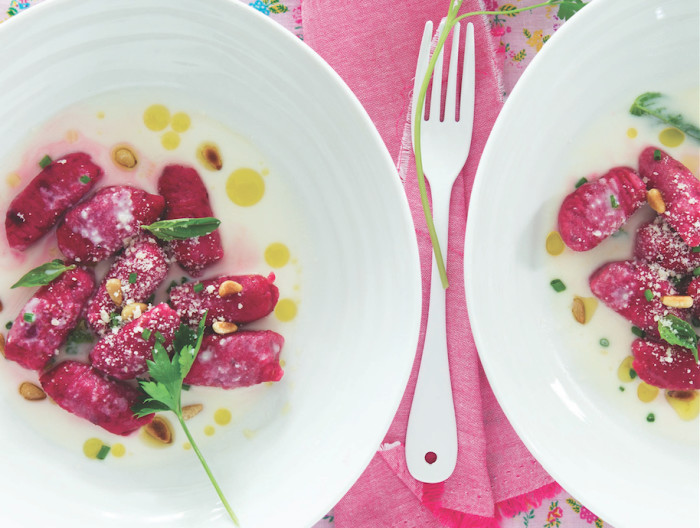 Like many of her six-year-old girlfriends, Lulu loves the color pink. And since she adores gnocchi, I created this recipe for her. The bright fuchsia dumplings against the delicate white in the sauce are simply stunning and oh so appetizing!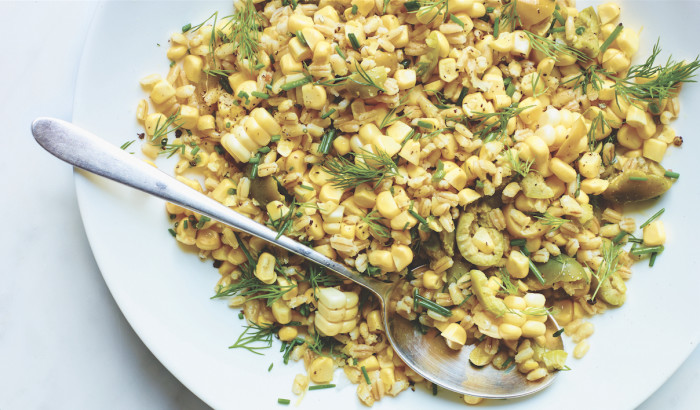 Genius Tip: Insert the bottom of a shucked ear of corn into the center pillar of a Bundt pan. Using a sharp knife, cut off the kernels, turning the ear as you go.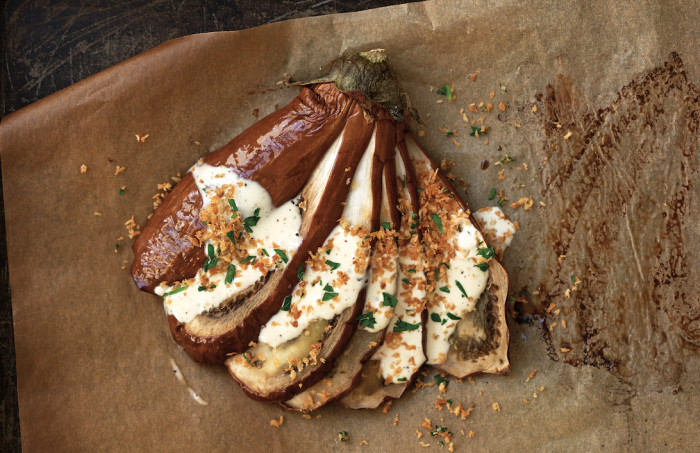 When I was young I was obsessed with paper fans. They were so elegant and exotic, and I often pictured myself grown-up, in a long dress, fanning myself on some grand terrace. Obviously, I had recently watched Gone With the Wind or something along that line. Well, my vision never exactly came true, but I still do love fans — eggplant fans, that is. A couple of cuts with your knife, and you have the most elegant light meal or side dish. The eggplant becomes tender and slightly crispy, and with the creamy dressing and breadcrumbs, it is indulgent and comforting. These eggplant fans are much better than any paper fan and obviously much tastier.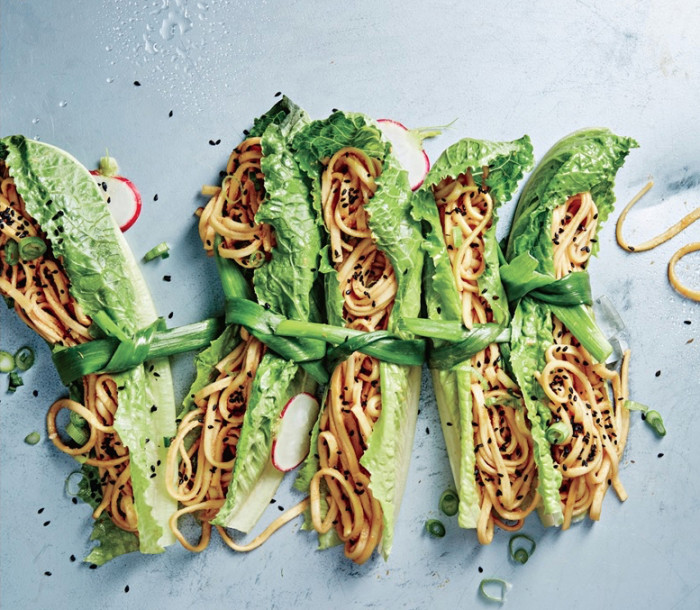 It can't get any cuter or more delicious. Perfect for picking up and shoving into your face or, if you prefer, you can serve it on a plate like a princess. Long noodles mean long life, so don't go breaking your noodles before boiling them. Use the longest noodles you can find in the biggest pot of boiling water. You can make these a few hours ahead and keep them on a serving tray covered in plastic wrap until ready to serve.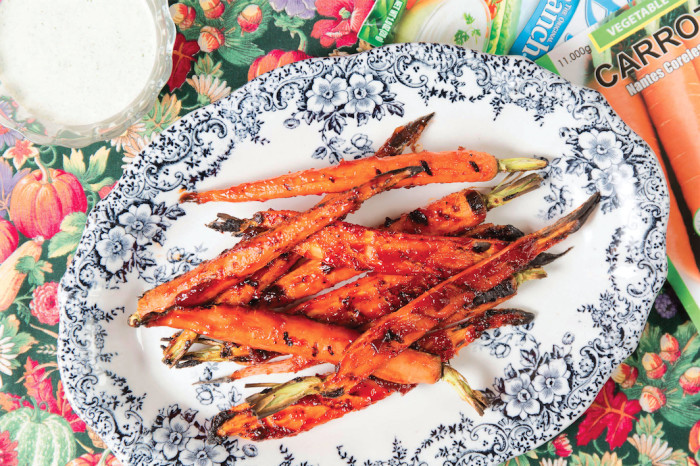 Marc Vetri is one of America's most masterful masters of authentic Italian cuisine. But here, he shows off his ability to put the CLASS in TRASH instead. Okay, admittedly, he makes his own barbecue sauce and I'm telling you to buy KC Masterpiece (or another similar/preferred bottled sauce) because I'm pro-ease.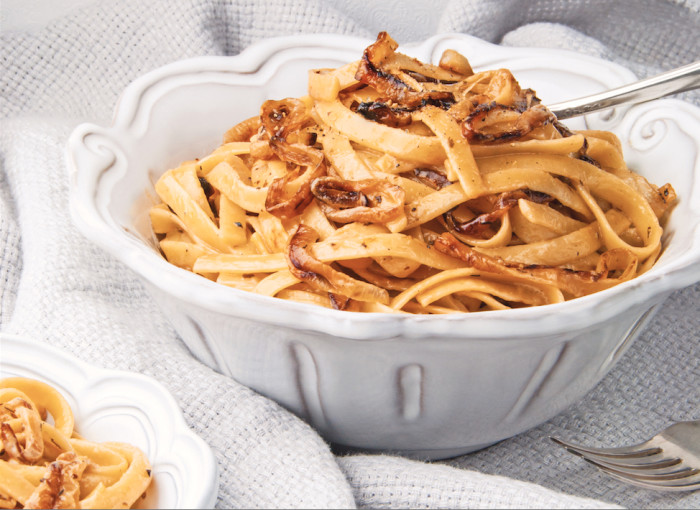 Get ready for your kitchen to smell heavenly! The secret to this pasta is cooking the onions until they're a deep golden brown, intense with flavor to balance the minimal ingredients. They should be mostly broken down, almost melting into the hot pasta to create a simple sauce. To prevent them from becoming mushy, stir only occasionally.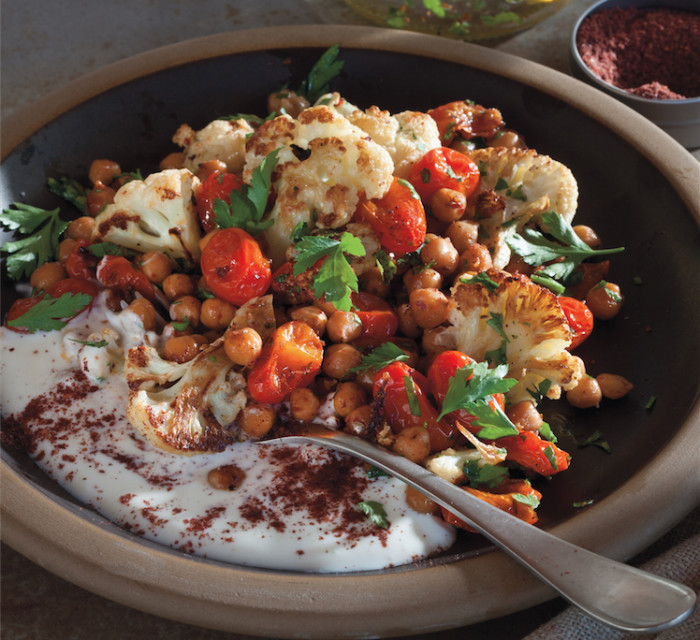 I like to pack this salad in a jar, and later eat it on a plate with a pool of cool, garlicky yogurt alongside. Sumac, a spice popular throughout the Middle East, is ground from red sumac berries and adds a fruity, tart, and tannic flavor to the salad. I pack the spice in a little shaker — it can be used as a bright burst of flavor on eggs, salads, and meat.