This "Amazon Warrior Burger" Is Fit For A Superhero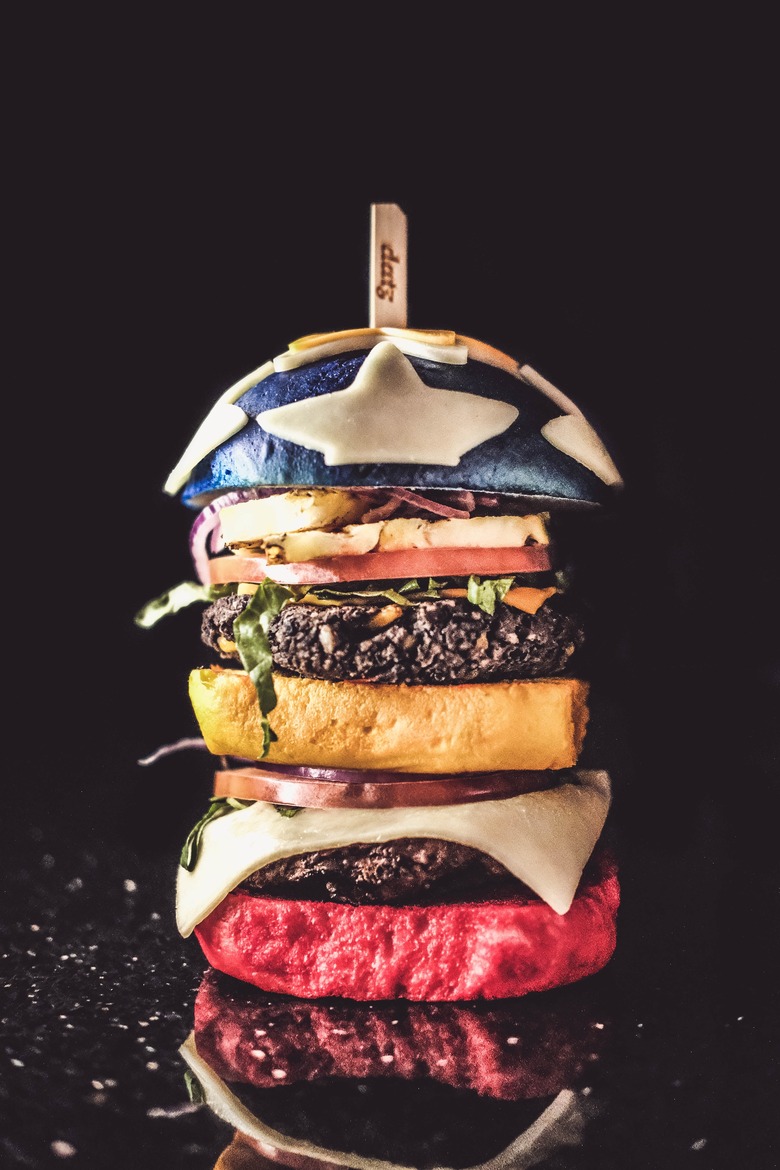 Tampa comfort food haven Datz (home of the Biggity Big Big Burger and the Pork Shank Redemption) is launching a special burger in honor of the new Wonder Woman movie that hits theaters June 2nd. Playing on Wonder Woman's iconic star-spangled costume, the burger sports red, white and yellow colors with stars made of cheese on top. That's right, stars made of cheese.
The badass burger, dubbed The Amazon Warrior and on the menu for $20, has blue, red and yellow buns layered with two patties, served with pineapple, lettuce, tomato, pickles and onions. Is your inner Wonder Woman craving something a little lighter before her next epic quest to save the world? The "Warrior" can also be served with two black bean patties.
"We wanted something that would juxtapose the gritty, yet modern warrior/athlete feeling of the new movie with the iconic, Linda Evans Wonder Woman TV-version," says Datz chef and burger creator Joe Rivera. "The red and blue buns and playful cheese stars are a nod to the original."
While the chef does note that "It's completely ridiculous in size," the social media potential for something so over-the-top is undeniable. Go ahead, order the Amazon Warrior and try not to take your phone out.