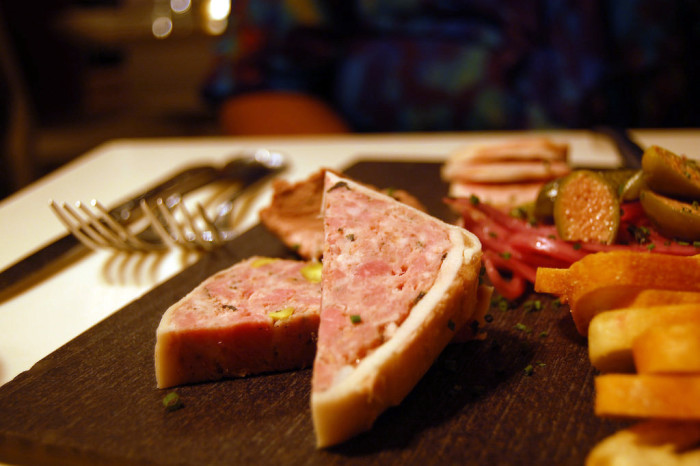 Despite the name, the "Yelling About Pâté" podcast only features one instance of loudly speaking about the delicious French creation. Executive chef of The Wallace in Los Angeles, Joel Miller, joins stand-up comedian Karl Hess in the first episode of their podcast that just dropped.
Hess and Miller agree that both comedy and food have reached a new level of coolness, making "Yelling About Pâté" a relevant popular culture podcast in their totally biased opinion. In the episode, the two poke fun at Angelenos' dining culture, Miller's tattoos, the hardships chefs and comedians face alike, and even stir some controversy with pointed views about other comedians.
"Dane Cook is the inedible garnish of comedy," Hess quips.
Hess proclaims it's the first comedy-and-food podcast, although Doughboys, a podcast dedicated to reviewing restaurant chains hosted by comedians Mike Mitchell and Nick Wiger, has been going strong for two years and has had guests such as comedians and writers Alan Yang, Paul Scheer, Lauren Lapkus, Beck Bennett and more.
Yelling About Pâté releases a new episode every Thursday. Check it out below.