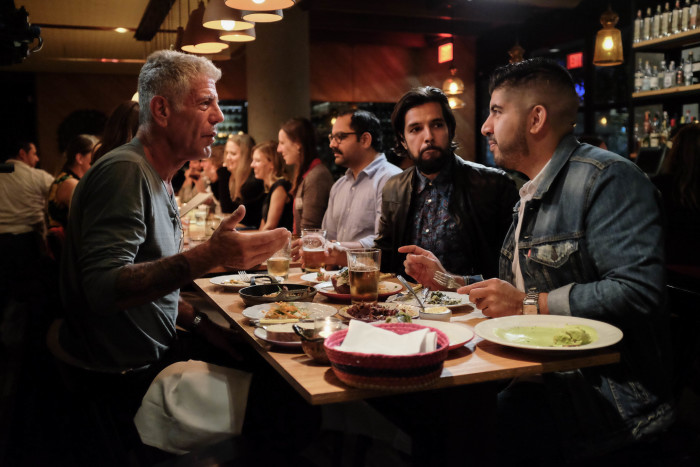 Parts Unknown comes back for its ninth season and is exploring the Latino communities in Los Angeles in the first episode, which airs on CNN at 9 p.m. (ET/PT) this Sunday, April 30.
In subsequent episodes, host Anthony Bourdain checks the seventh continent off his travel list, venturing to the tundras of Antarctica, and will also explore areas such as San Sebastian; Laos; Queens, New York; Oman; Trinidad; and Porto, Portugal. Viewers can expect trips to a Laotian boat festival, a Chinese food tour of Flushing, New York; a meal of Portuguese pig tripe; and of course, a bunch of adorable penguins.
Check out the season's trailer below.
Note: Parts Unknown is produced by Zero Point Zero Production, the parent company of Food Republic.