How Ella Brennan Shaped New Orleans Dining To What It Is Today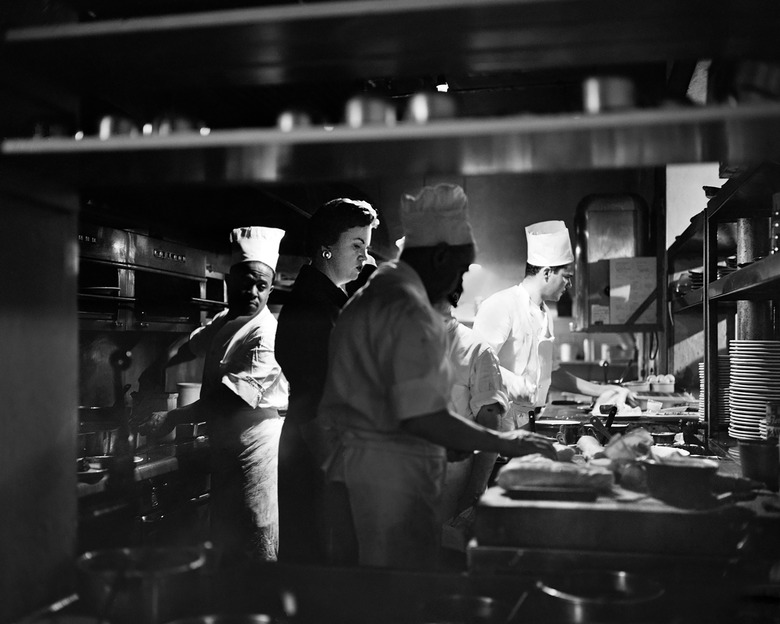 Ella Brennan had been commanding kitchens since she was 18 years old.
Before Emeril Lagasse "BAM'd" his way into America's living rooms, he was the 24-year-old chef at Commander's Palace in New Orleans. The woman who saw him fit for the job was restaurateur Ella Brennan.
Brennan and her family challenged New Orleans classics of the day like Arnaud's and Antoine's by opening opening their own eponymous restaurant. At the tender age of 18, Brennan already played a heavy hand in making the business flourish, hanging out in the kitchens and making executive decisions and local headlines alike as the restauranteur girl wonder. She moved on from Brennan's to open Commander's Palace in 1974, where she brought Cajun food, jazz brunches and fine dining together. Brennan's life is mapped out in the documentary film Ella Brennan: Commanding the Table, set to be released on Netflix on May 1.
Through death, divorce and Hurricane Katrina, Brennan and her family persevered, winning James Beard Awards for Outstanding Service (1993), Outstanding Restaurant (1996) and Best Chef: South (1999, 2013) for Commander's Palace. Brennan even went on to be awarded the Beards' Lifetime Achievement Award in 2009.
Big names in the restaurant industry like Danny Meyer, Julia Reed, Jeremiah Tower and more make appearances throughout the film.
Check out the trailer below.
Ella Brennan: Commanding the Table Trailer from Iwerks & Co. on Vimeo.