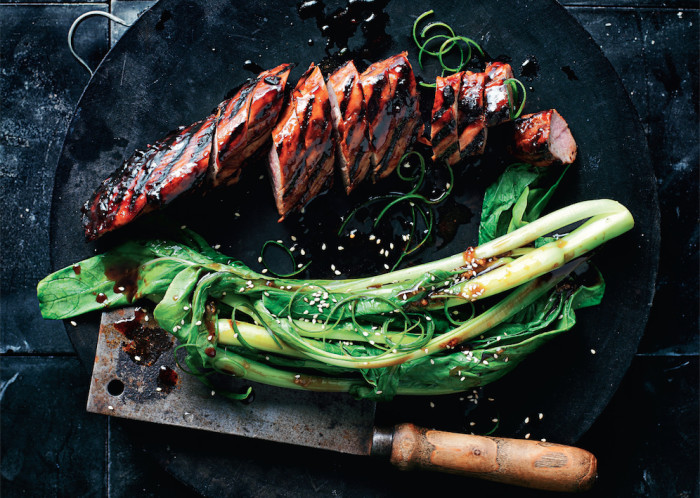 Did you know that we have an absolute ton of pork recipes that need a new home in your kitchen? And we've got even more for our swine enthusiast friends: every kind of pork belly, handy butchering and sausage-stuffing techniques and in-depth guides about our favorite pig-centric dishes. Take a deep dive into our colorful Knife & Pork section for dishes from award-winning chefs and cookbook writers, and freshen up your repertoire. Here are a few of our recent favorites:
Donna Hay, Australia's go-to home cook, has a new collection of recipes out that will inspire you to eat more healthfully while sacrificing nothing in terms of flavor and aesthetics. Whether you're making yourself a casual lunch or masterminding an upscale dinner party, this is one book that will help ensure that everyone is nourished, satisfied and eager to know where you got the recipe. This shiny, laquered pork pairs beautifully with Asian greens and looks beautiful on a platter.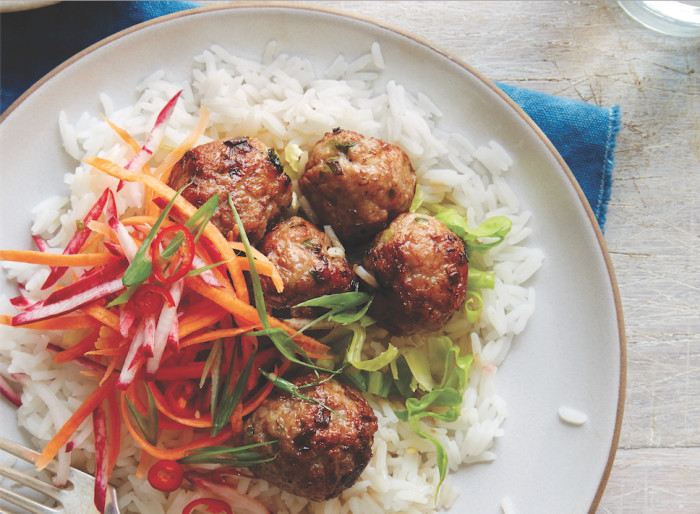 A lemongrass stalk adds flavor to stocks, soups, and curries. For this recipe, use only the bottom 4 inches: cut off the bottom, peel off and discard any dry outer layers to get to the tender bulb, trim it to 4 inches, and proceed with the recipe.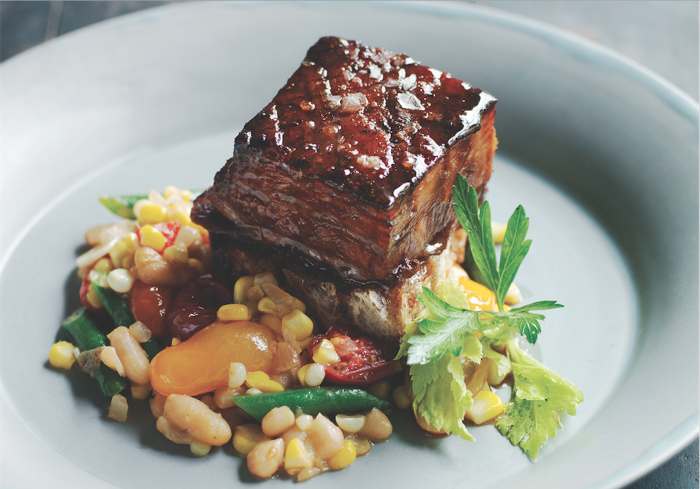 This dish is all about balance—the sherry glaze brings an acidic touch that cuts through the richness, and the toasted levain bread that it's served on soaks up some of the porky juices.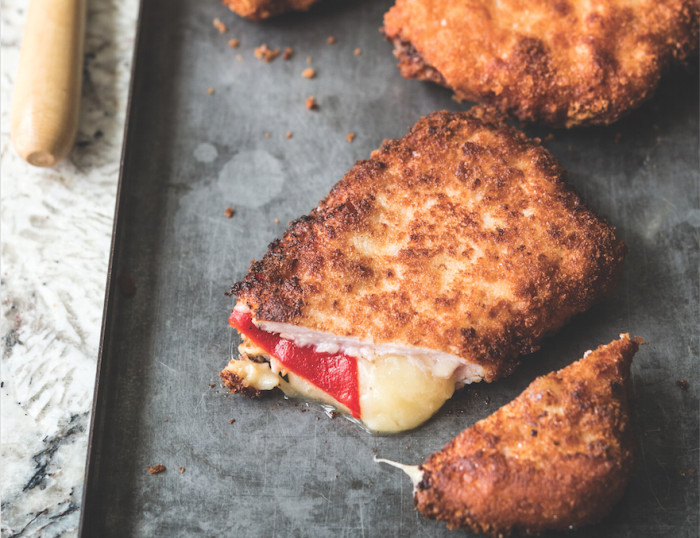 These cheesy, crunchy pork chops are the most popular kid-friendly meal in Spain. They're usually thrown together with cheap, rubbery cheese, so I've decided to elevate it for discerning kids and all adults. I shave the cheese fresh from a block of Cordobés or Manchego and add piquillos to cut through the richness and bring some brightness in taste and appearance. Plus, vegetables. I like the pork-on-pork action with the chops and ham, but the same technique can be applied to skinless, boneless chicken breasts, too.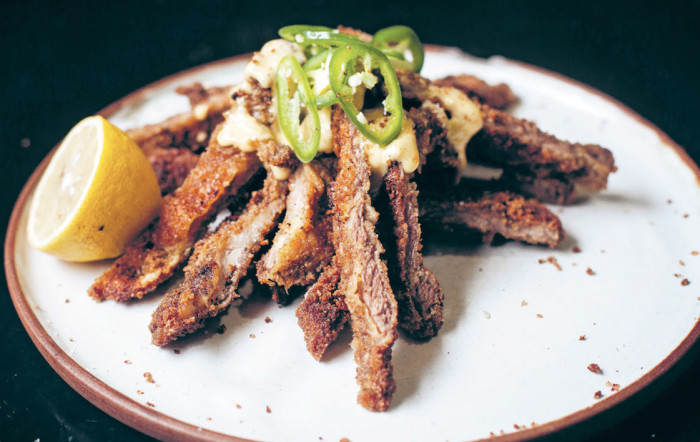 I made this for lunch one day and giggled when I serve it up. It bore an uncanny resemblance to a campfire. The funny thing is, I'd just returned from a few days' camping and fishing and, for some reason, I was still in autopilot mode of setting up a campfire — in this case with anything!