This May Be The Best-Designed Drip Coffee Maker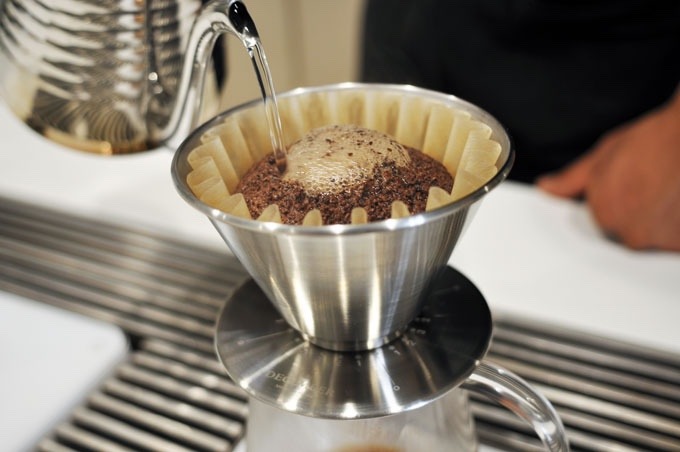 Is the December Dripper the answer to your coffee woes? (Photo courtesy of December Dripper.
Is your drip coffee maker just okay? The December Coffee Dripper is here to solve your mediocre coffee problems.
Unlike other drip coffee makers, the contraption has three settings that control the speed with which water is released into the mug. Nicholas Cho, one of the designers of the December Dripper, explains in his Kickstarter video that how fast or slow water is let out from the maker depends on how many cups of coffee you're making. Too fast for one cup and you won't get the full flavor of the roast. The maker was also specifically made to have a flat bottom to encourage even distribution of water over the grounds.
After releasing it in Korea as a public beta test, the coffee maker has now reached the Kickstarter-sphere and will be ready to ship as early as this June. Learn more about the the December Coffee Dripper in the video below.