Did you know that we have dozens and dozens of sandwich recipes that need a new home in your kitchen? And we've got even more for lovers of "things between two slices of bread:" news, innovative grilled cheeses, handy techniques and in-depth rankings of all our favorite sammies from all over the world. Take a deep dive into our colorful sandwich section for dishes from award-winning chefs and cookbook writers, and freshen up your repertoire. Here are a few of our recent favorites:
Many of my favorite recipes began with a bone-in chicken, but I emerged from the project with an abiding love for the boneless fried chicken sandwich. Not only does making the chicken this way allow you to fry the chicken faster and more evenly, it allows you to get right down to the business of eating it without working around the bones. And anything you can eat hot and fresh, but without a knife and fork, becomes comfort food.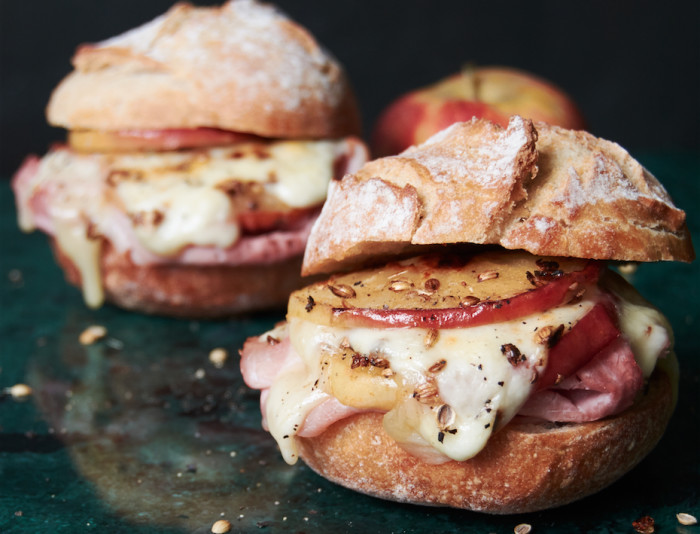 For this sandwich, I prefer to use an old apple variety that's sour and juicy, like Belle de Boskoop. It's firm but softens slightly when sautéed in coriander-infused butter. The spiced fruit pairs so well with rustic ham, but we're not done yet. Aromatic grilled raclette sinks into every bite, and the whole thing is sandwiched on a crusty bun. Altogether, this seems like the best thing that could happen to ham and cheese.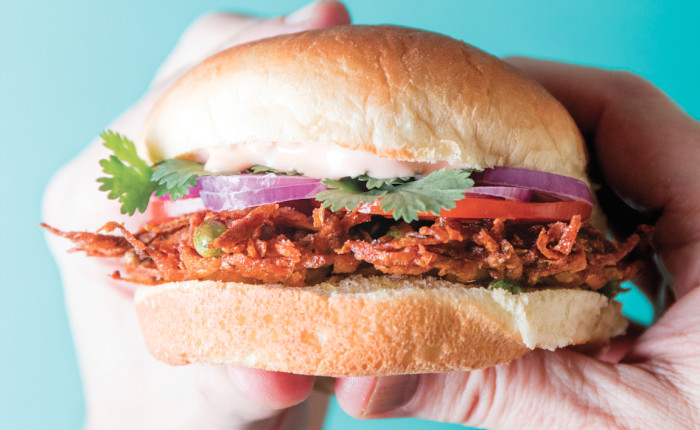 The McAloo Tikki is the Power Vegetables! veggie burger. They are burgers that are crisp in a way that meat never is or should be, and an amalgam of textures and flavors that would make whoever invented the Whopper proud.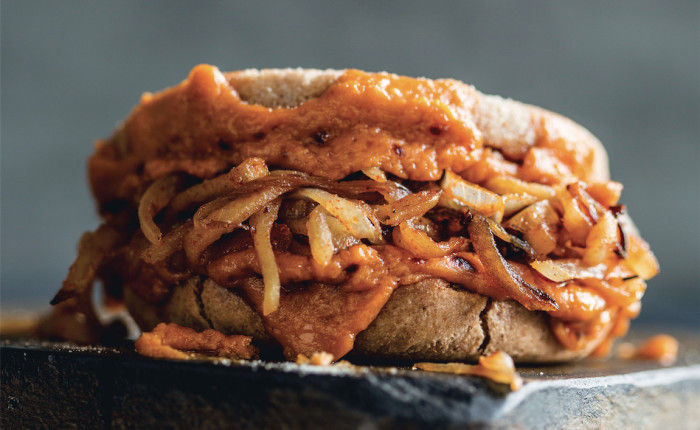 This sandwich references the world's most perfect hangover food, the UK's Welsh rarebit. Toasted English muffins drenched in molten cheddar perfumed with beer and Worcestershire sauce hold a mixture of sautéed apples and onions. It's messy, as it should be. Take an obnoxiously large bite, let the cheesy lava dribble down your chin, and chase it with a hair-of-the-dog pint of Guinness — or maybe a Brooklyn-brewed stout to honor the Big Apple, where me and my rarebit were born.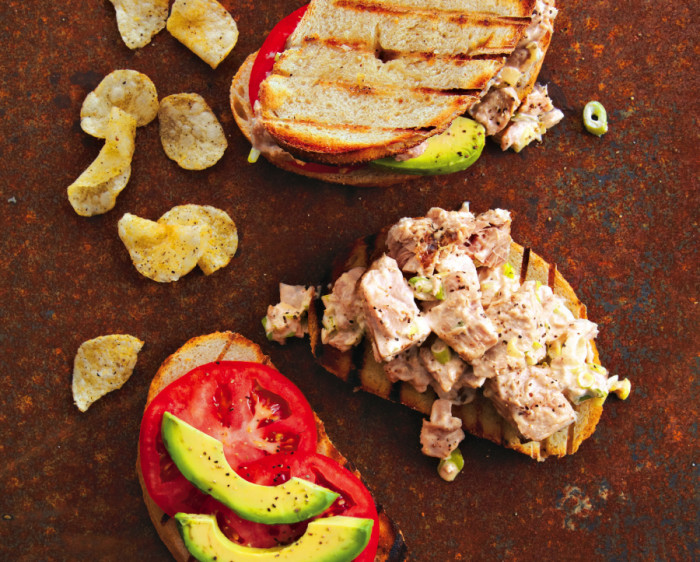 Pro pit master Troy Black, a regular on the Kansas City Barbeque Society circuit, teamed up with the editors of Southern Living magazine to pen All Fired Up, a cookbook that'll keep you busy at the grill all summer long. Everyone likes a great tuna sandwich (or blob), but nobody really likes canned tuna. We call that a conundrum. Straighten things out with this spectacular grilled tuna sandwich.