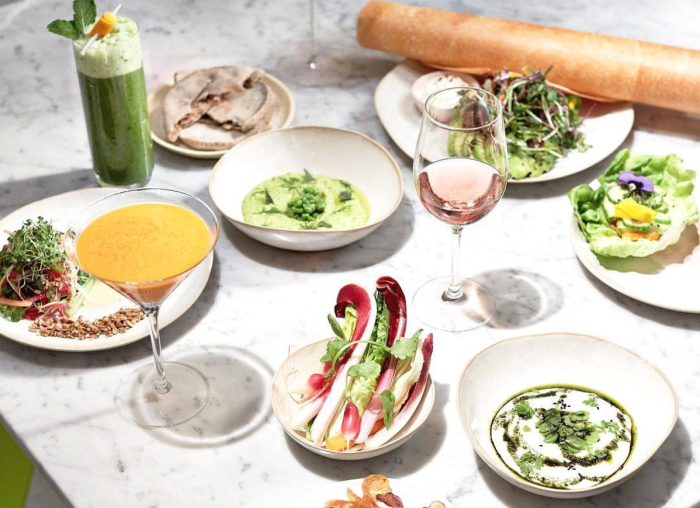 Spring is an ideal time to dine out at restaurants, with people looking to usher in warmer weather (and, oftentimes, spending their tax refunds) by having a meal or two at new establishments. Plenty of New York City restaurants have recently opened their doors, and we say that these first couple of months just might be the best time to try them out — the word is not yet out, service is usually attentive and seasonal ingredients are plentiful.
While covering the newcomers and gallivanting around, we picked up on the following trends:
Veggies galore
We've said it before and we'll say it again: It's never been a better time for vegetable-focused cooking in New York City. Sure, it helps that one of the world's most renowned chefs (Jean-Georges Vongerichten) just opened his highly anticipated vegetarian restaurant and that it's currently the hottest table in town. But there are other signs, as well. John Fraser's Nix picked up a Michelin star in its first year of eligibility. Brooks Headley is still slinging veggie burgers at a James Beard-nominated hole-in-the-wall in the East Village and almost every new restaurant menu features multiple vegetarian entrées. It's good to be green these days.
Regional and single-item ethnic restaurants
Going out for "Japanese food" has taken on an entirely different meaning in the last couple of years. Most of us are aware by now that there's a whole lot more to the country's cuisine than sushi and ramen, for example. Or that Northern Thai consists of a variety of dishes that differ from its Southern counterpart. But the past few months have witnessed a whole new level of regional cooking. Ikinari Steak focuses solely on Japanese meats, served to customers standing at a counter. The team behind Xi'an Famous Foods recently opened Dumpling Spot in Chinatown, an homage to all things — well — dumplings. The winter opening of Yiwanmen showcases the assorted and diverse foods of Taiwan. The list goes on. Next time your friend proposes going out for "Chinese food," be sure to ask him or her, "Which region?"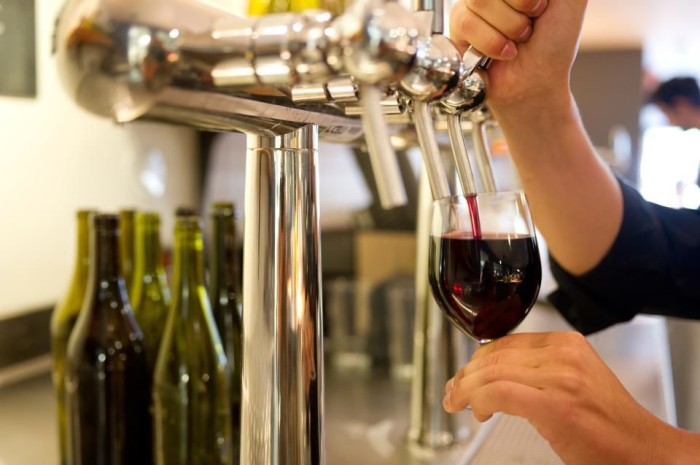 New ways to pour wines by the glass
Grabbing a quick bite and don't want to bother studying a wine list and/or speaking with a sommelier? More and more casual restaurants are opting for "wine on tap" machines. They're easy to use, original and inexpensive — for both restaurant and consumer. The quality might not be the best, but that's often not the primary concern of the diner at these types of establishments. In higher end places, you might notice larger selections of wines by the glass (the most profitable way for restaurants to sell alcohol, after all), spearheaded by the usage of technological tools like the Coravin, which allows single pours from expensive bottles that can then be stored without spoilage.
2016 trends holding on strong
Poke restaurants continue to open around the city and people continue to queue up to try 'em out. Avocado toast (sigh) is still listed as an option on just about every brunch menu around, be it at a bar, café, meat– or veggie-centric restaurant. Fast-casual spots dishing out colorful, grain- or salad-based bowls for lunch aren't going away any time soon. It's only April, sure, and we've noticed a prediction or two show promise (such as an uptick in conversation about how to make the best use of food waste), but we've also yet to quite see the activated charcoal/turmeric/street food-crazes we were promised by "experts."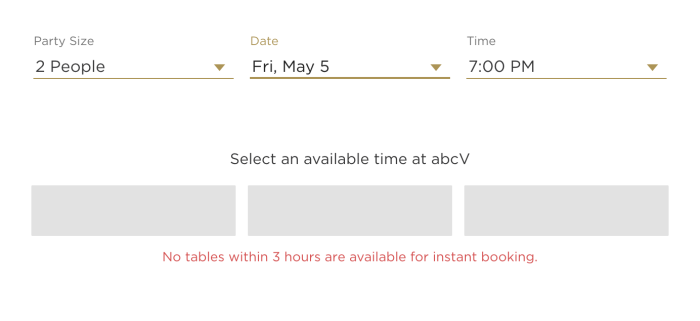 Still no surefire way to get into the hottest spots
Who on earth is getting these prime-time tables at NYC's newest restaurants? Long gone are the days when logging on to OpenTable exactly one month in advance could result in an 8 p.m. seating at the city's most desirable spots. Now a similar search might yield the dreaded "5:30 or 10:15 p.m.?" conundrum. Sure, there are other reservation sites have diluted the market for tables and restaurateurs have always been especially accommodating to others in the industry, as well as VIPs, friends and family, but since when has city restaurant dining become so political?