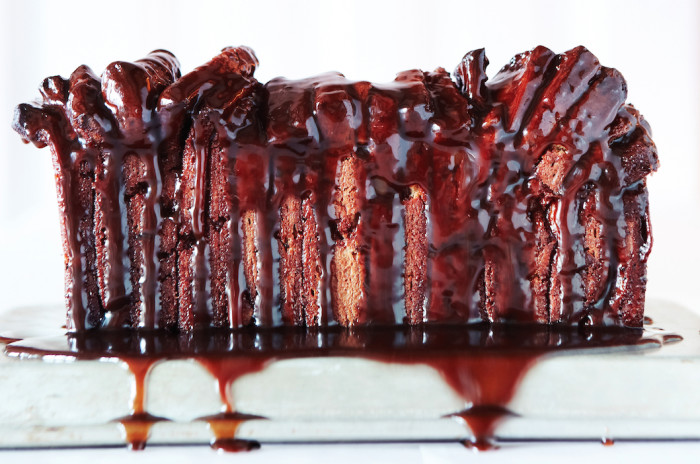 If any sweet treat enjoyed all over the world deserved its own national food holiday, caramel would be it. It's much more than the sum of its humble parts — milk, sugar and butter — and there's so much you can do with it. Whether you drizzle, sandwich, stuff, spread or simply enjoy on its own, you're going to love these 16 recipes for National Caramel Day that put that sweet, sticky goodness to the best possible uses.
Amsterdam's beloved cook, TV host and magazine editor Yvette Van Boven has a new book out that spotlights her favorite baked goods. Photographed to perfection (see above gem), Home Baked is the one book the home baker, blogger, Instagrammer and general culinary show-off should pick up right away. Hey, everyone wins, right? This cinnamon and caramel pull-apart bread is the sticky, gooey, sweet confection every brunch should end with.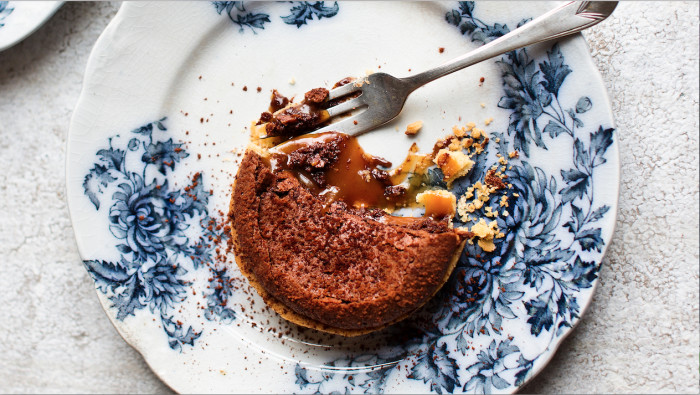 To be totally honest, this isn't a classic French recipe. It is, however, inspired by two very French ideas — chocolate mousse and salted caramel — and it uses them to create one of my all-time favorite recipes. Rather innocent-looking, these tartlets are filled with a layer of liquid salted caramel and topped with a layer of chocolate mousse that is baked, so that when you cut into the tartlet you get a light-as-a-feather chocolate cake with a liquid caramel filling.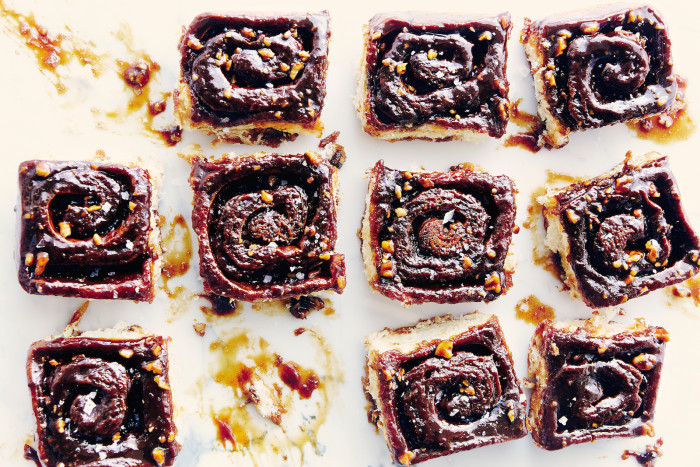 This is the perfect recipe for a rainy weekend. The smells of yeast and cinnamon along with the burnt caramel come together in an aroma so enticing, you'll be willing to burn your fingers to grab the first piece. Whether you have one with hot coffee, cold milk, or by itself, this tender, decadent sticky bun is best enjoyed while still warm.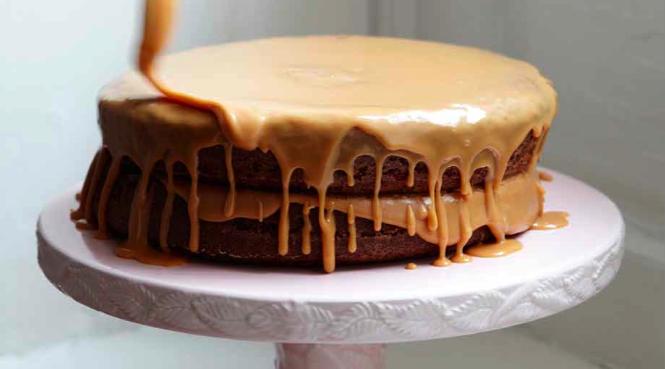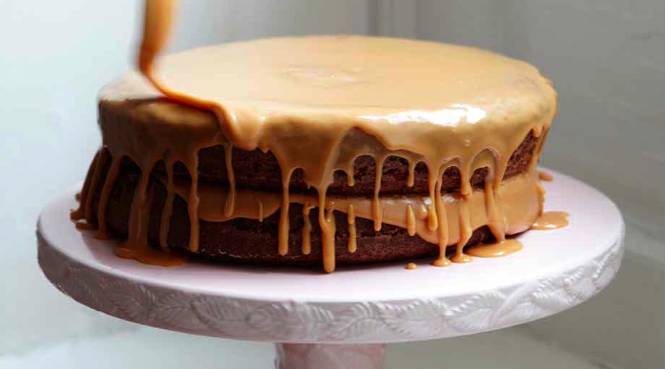 Ask any Southern baker: caramel cake can reduce a fully grown adult to tears—and we don't mean happy tears, either. It's the icing, a challenge that makes fiddly pastries seem like a walk in Washington Park. Caramel icing is made from little more than cooked sugar and milk, but when it comes time to spread it over the cake layers, it has to be just the right temperature — warm enough to be pourable, but cool enough that, when you work it around the cake with an icing spatula, it sets in place.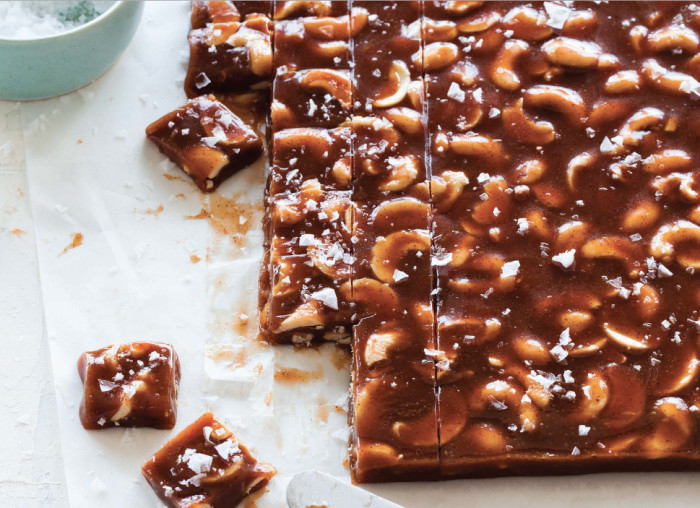 Cashew nuts grow in the most unexpected way. The fruit of the cashew tree resembles a pear-shaped apple. At the bottom of the red and yellow fruit, a hard, gray cashew-shaped pod grows. This pod contains the cashew kernel, the part we eat. There is a Filipino fable explaining the provenance of the strange appearance of the cashew fruit. According to the tale, the cashew seed began nestled safely inside the fruit. But one day, upon hearing the merrymaking of the creatures in the forest, the cashew nut wished to be outside. A passing fairy, hearing the nut's desperate pleas, granted its wish. After some time on the outside, long after the party was over, the nut realized that the weather in the jungle can be harsh and begged to be back cozy inside the fruit. But the fairy wouldn't grant the wish, insisting that the nut get comfortable with where it was.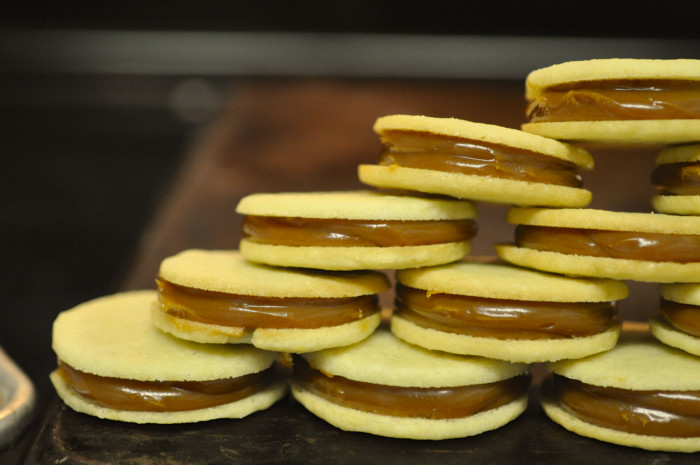 My favorite Peruvian cookies are alfajores, vanilla cookies sandwiched with manjar blanco (Peruvian Dulce de Leche).  Sometimes shredded coconut is pressed into the caramel, and they generally are always dusted with powdered sugar. Eaten with a bitter cup of coffee, they are still seriously sweet, but balanced. OK, now I want one.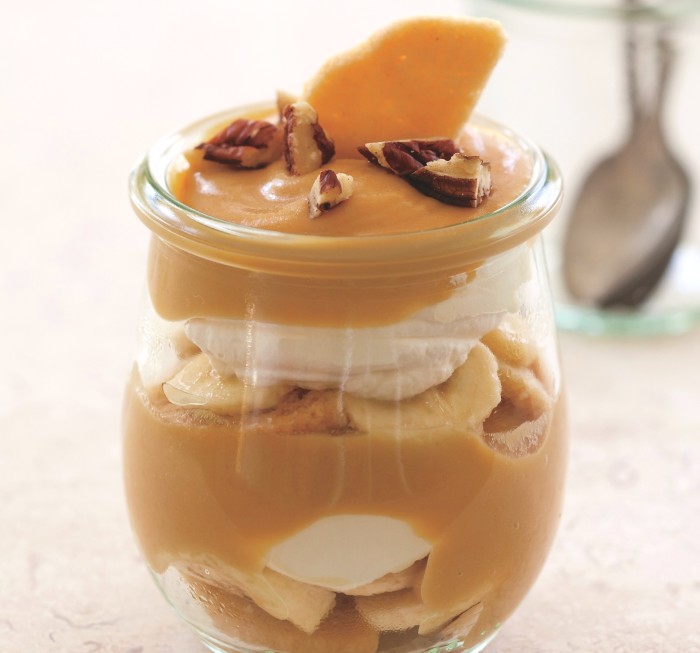 Not a dieter's special, to say the least, but this is a pretty phenomenal treat. It's a variation on a Southern banana pudding and, in my opinion, much better than the original. I've substituted a sensational caramel pudding for the classic vanilla and use homemade vanilla wafers instead of store-bought. The wafer cookies are a snap to make and can be made up to five days in advance (and the pudding up to two days ahead). The parfaits can be assembled up to six hours before serving.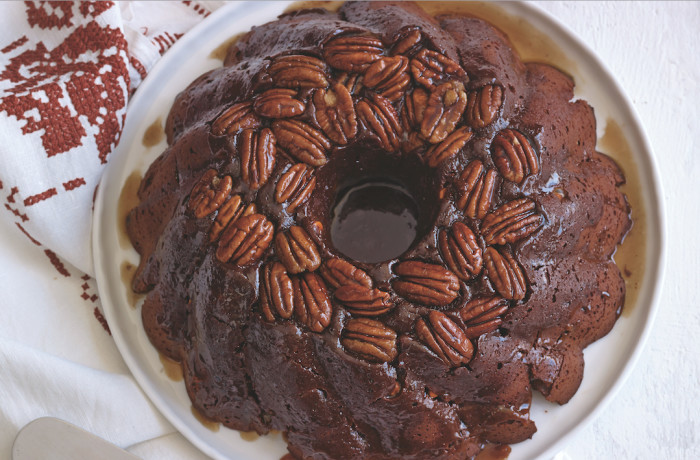 There's something about the patterns that emerge on this delicate cake that make me feel like I've been transported to my grandmother's kitchen in the 1950s. This is an all‑in-one cake — caramel topping, pecan filling, and delicious cake that cook all at once! Guests will be convinced that you slaved over this Bundt cake, but it's really an easy recipe. Once you pop it in the oven, your work is done. I make this as often for brunch as I do for a dinner party.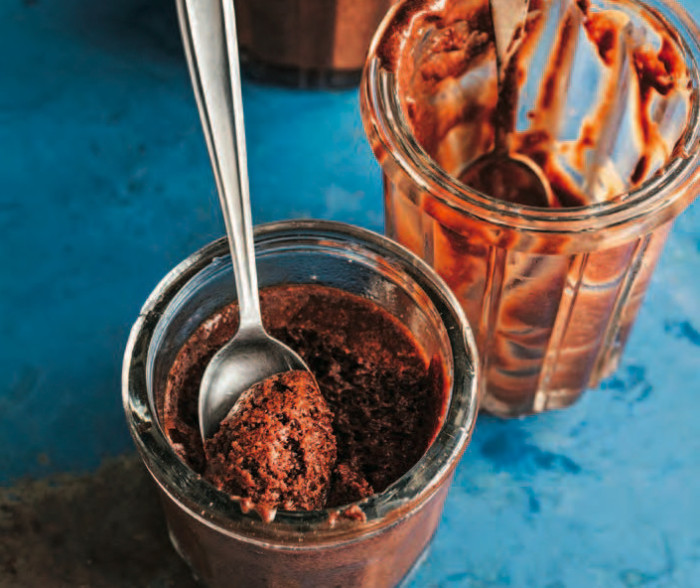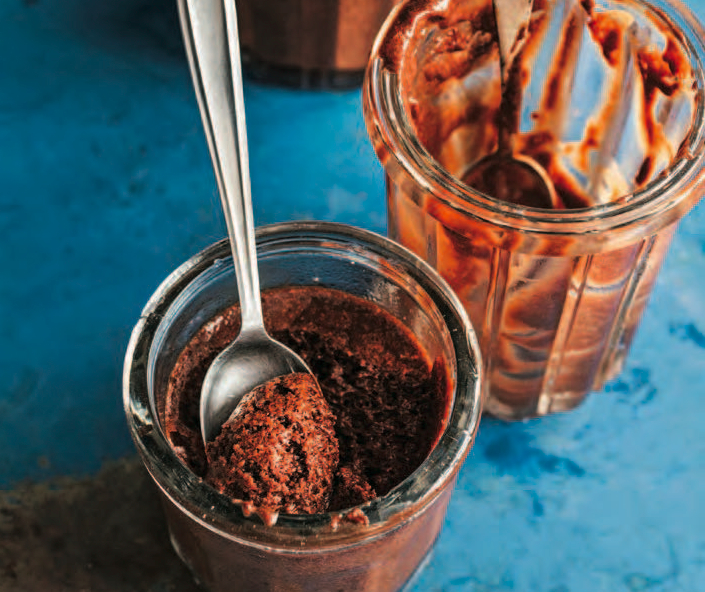 There's not much I can say about this. One bite will leave you just as speechless.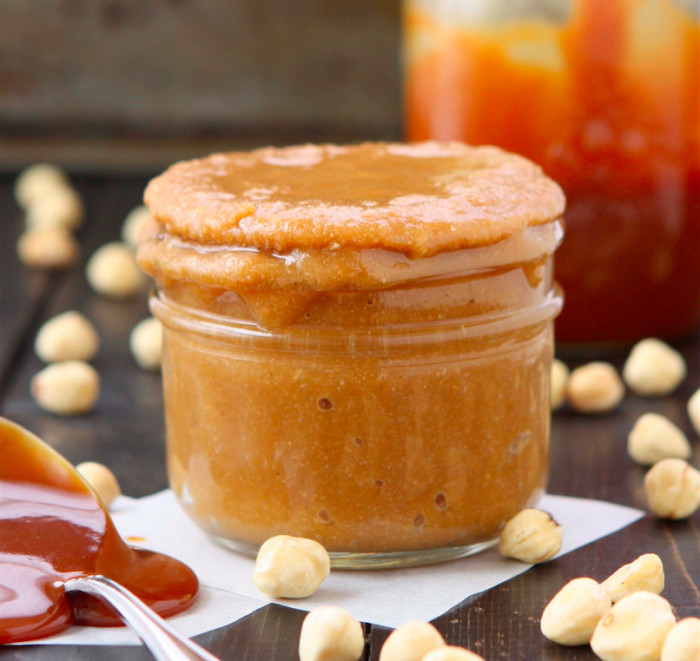 We're…can we even say it? We're just nuts about Nut Butters, the all-spread cookbook from recipe blogger Mary Loudermilk. Once you've perused her impressive selection of delicious pulverized nuts, including almonds, hazelnuts, pecans and more, you'll never open a store-bought jar of peanut butter again. Start digging out all the crackers, sliced bread, and just about anything else you can imagine, because you're going to want to start slathering this salted caramel hazelnut butter right away!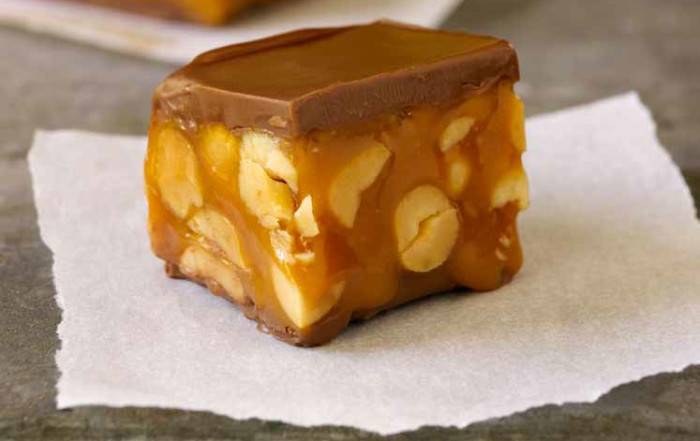 My assistant, Amy, has been working on perfecting the classic Snickers bar. Every new batch of caramel and peanut bars she makes comes closer to the real deal. No, let me rephrase: Amy's version transcends the store-bought ones, making her creation our most popular brunch item in the Hedy's Childhood Treats section of the menu at Michael's Genuine Food & Drink. Thanks for this one, Amers!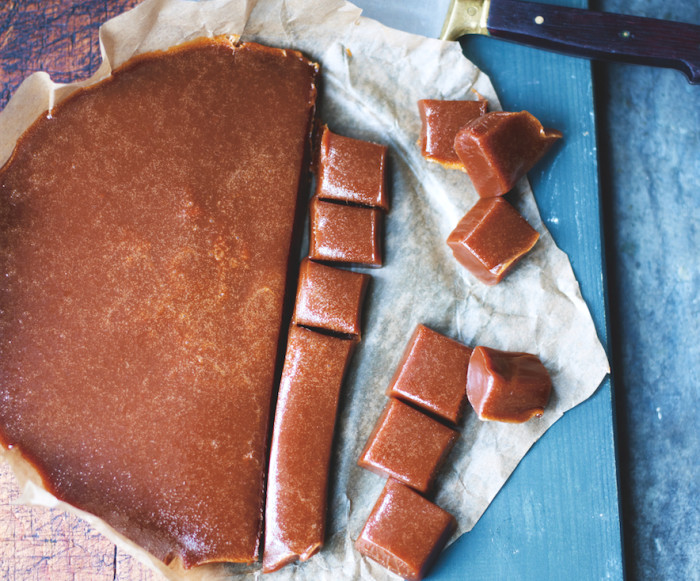 This delicious caramel is the starting point for a whole world of adventures. It is scrumptious as it is — cut into squares and wrapped in paper or cellophane — but I would highly recommend that you seek out some smoked sea salt flakes and try adding those for a taste sensation. You could also coat each caramel square in dark or milk chocolate. Or slice the caramel into delicate fingers and dip the undersides in melted chocolate and nuts or coconut…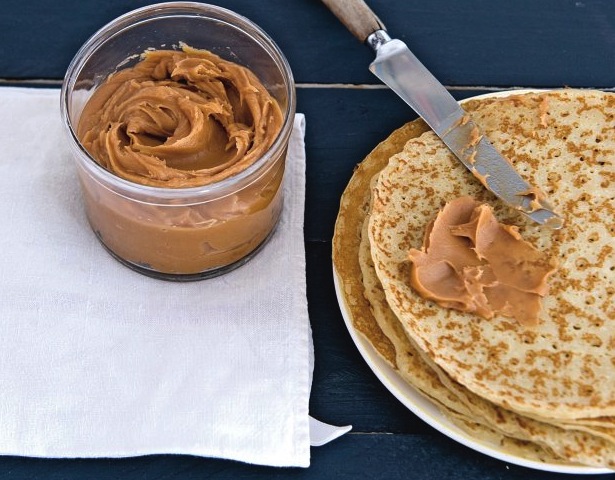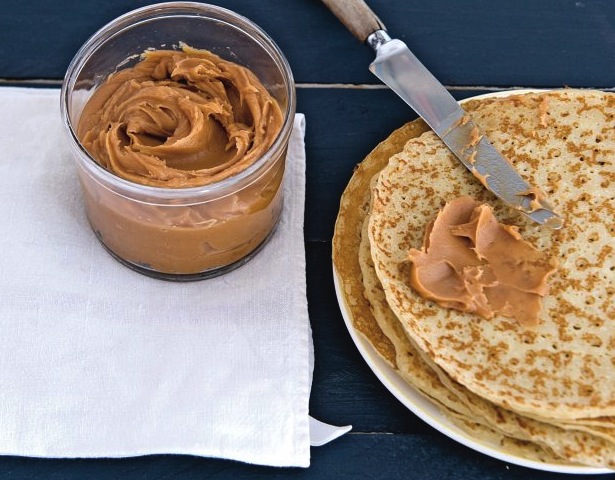 You're always going to need to know the basics, so you might as well master them. That's why we picked up From Scratch, a book of classic recipes for preserves, pickles, spreads, charcuterie and of course, sweets, by French cookbook authors Laurence and Gilles Laurendon. While the homemade yogurts look delicious, it's hard to pass up a jar of salted caramel you can keep in the fridge and spread on everything for a few weeks.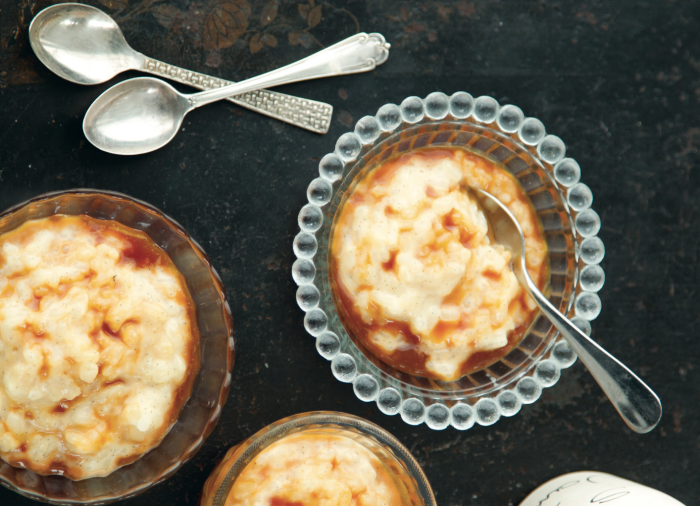 Forget the British way of serving rice pudding with a dollop of jam and go for the French way of topping it with a drizzle of caramel sauce.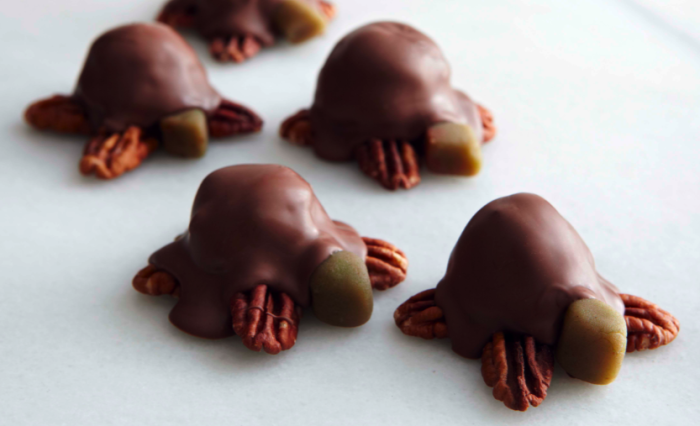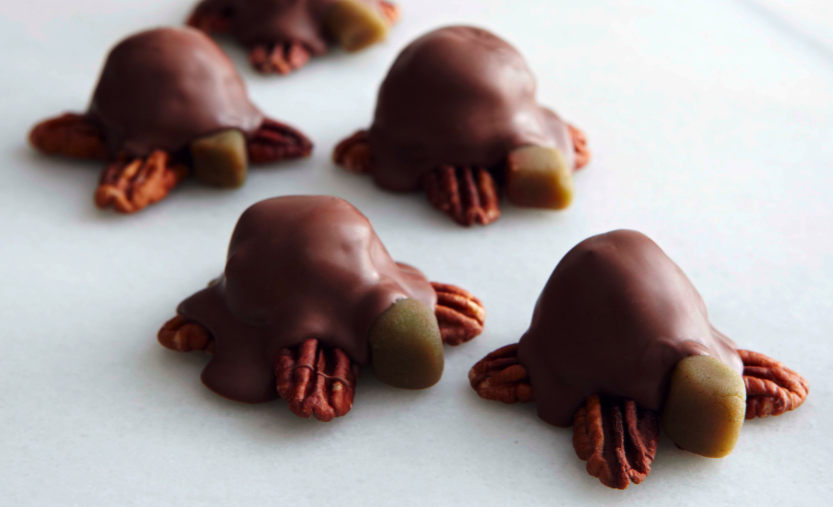 We're crazy about the Hand-Crafted Candy Bars cookbook! Screw all those preservatives and artificial crap, we're going back to old-school candymaking techniques with these Caramel Pecan Tortoises. Cute, but importantly, functional. Inspired by a much-loved confection in the shape of a similar slow-moving reptile, we use pecans, caramel and chocolate to produce jaunty tortoises with edible marzipan heads. We roast our pecans, mix up rich caramel and use top-quality milk chocolate for the dipped "shells." The result is almost too cute to eat.
Ah, the Southern life. Whenever we feel the need for ultimate comfort recipes we turn to Southern Living magazine's new Feel Good Food cookbook. This recipe for Peanut Butter-Banana-Sandwich Bread Pudding sure sounds like it'll make us feel good, but let's add some dark caramel sauce just to be absolutely certain.