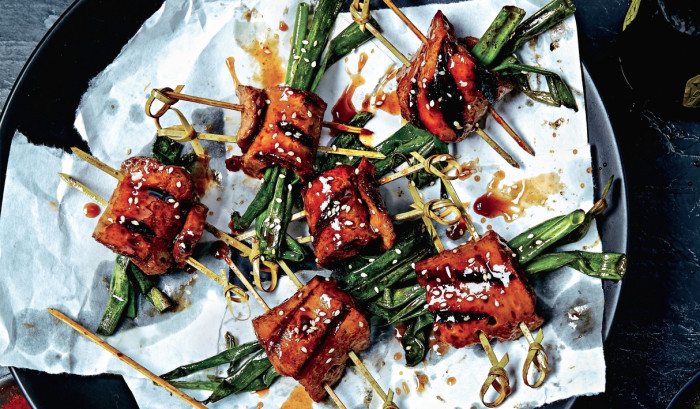 Did you know that we have hundreds of vegan recipes that need a new home in your kitchen? And we've got even more for our produce-enthusiast friends: recipes, news, trends, handy techniques and global city guides on where to find the best plant-based chow from Nicaragua to Fiji. Take a deep dive into our colorful vegan section for dishes from award-winning chefs and cookbook writers, and freshen up your healthy repertoire. Here are a few of our recent favorites:
Beautifully grilled teriyaki rolls stuffed with vibrant scallions — swoon! The characteristics that I wanted to really shine were the charred grilled flavor and, of course, the scallions. The simple marinade of hoisin and mirin really does its job, keeping things juicy with the perfect marriage of sweet and savory. This recipe makes more seitan than you'll need, but that's okay — any leftover seitan will be great in a stir-fry. It may take a couple of tries before you get the strips perfectly thin for wrapping.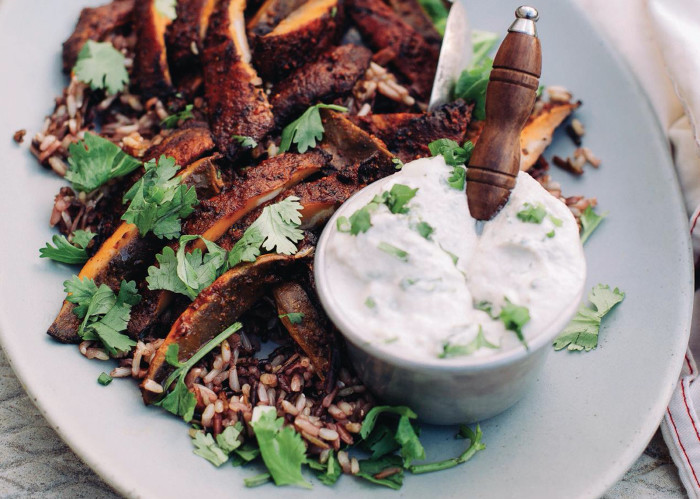 This main looks deceptively meaty on the plate, and it satisfies on the same level. I buy a tandoori spice mixture from a local company, and the intense spicy flavor of it meets its match with rich, unctuous portobello mushrooms cooked on the grill. The cool cilantro sauce offers a creamy counterpoint and is entirely sunflower-seed based. Cashews tend to be the go-to for creamy vegan sauces, but I find sunflower seeds to be just as effective, and as a bonus, they're typically more affordable.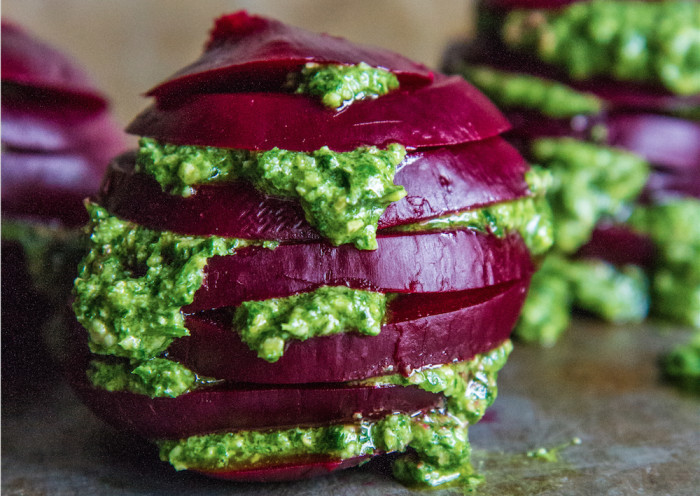 I find the sweet, earthy flavor of beets is well complemented by this fresh herbal pesto, highlighted with fresh mint and thickened with pumpkin seeds. It's a full-flavored salad with ravishing colors that's right at home on a fall table.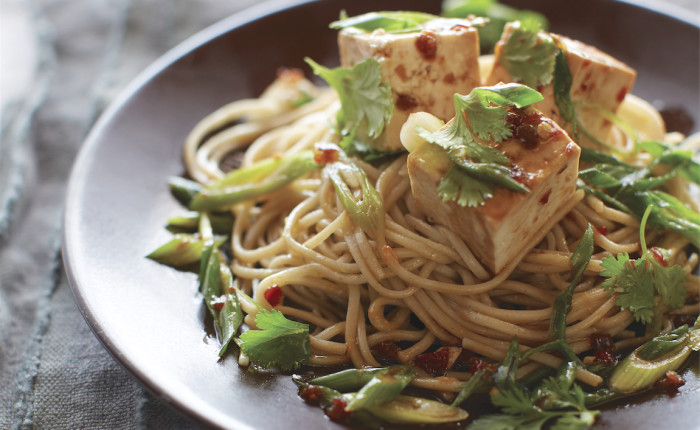 This intensely flavored little salad is tasty when first made and gets even better as the tofu absorbs the flavors of the sesame, soy, and chile sambal. Serve the spicy tofu over cold soba noodles in orange-ginger glaze for a beautiful lunch, or serve it with plain steamed rice or a mixed salad.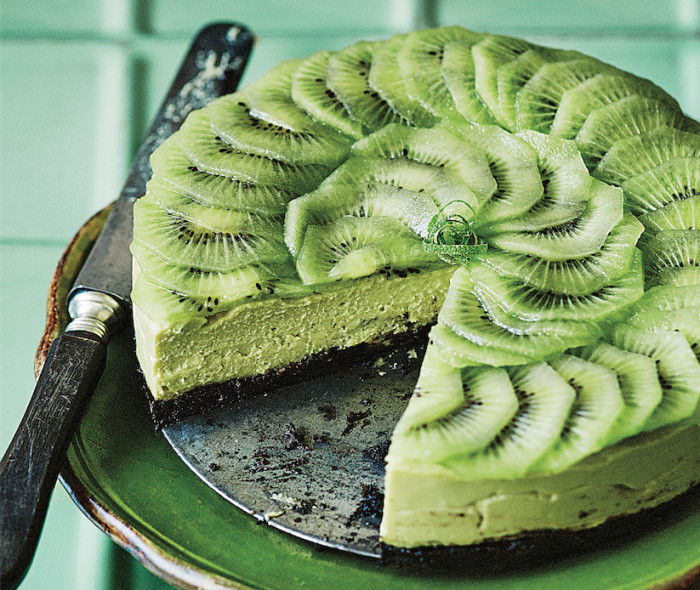 Key limes or Mexican limes used in Key lime pie are very different from the usual "Persian" limes that we usually see. Key limes are smaller, more acidic, and the flesh is yellow. Once dried into black lime, they are a useful ingredient in Middle Eastern cookery. The strange thing about both Key limes and Persian limes is that they are ripe when the flesh is yellow, not green.