When cooking shrimp, remember: Less time means more flavor. You want those little suckers just cooked through. The good news for dinner tonight? You'll be at the stove or grill for 15 minutes, tops. Check out our fastest shrimp recipes, pick your favorite and and grab some shrimp or prawns. You do know the difference, right?
This rustic Turkish-style parsley sauce unlocks not only the flavor of seafood but of grains, vegetables and chicken, too. The shrimp get a dose of intense citrus flavor from bittersweet dried lime powder. If you have dried limes, you can grind them in an electric spice grinder. You can also substitute the zest and juice of 2 to 3 fresh limes, if necessary. Use a good-quality extra-virgin olive oil in the sauce and serve with rice or another grain.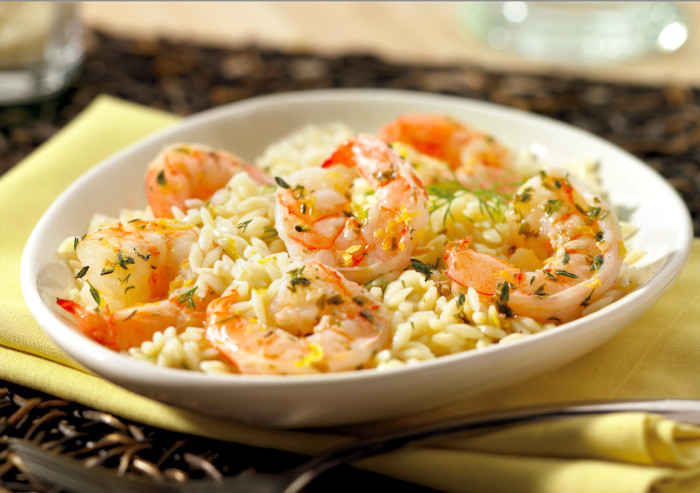 Thanks to the Louisiana Seafood Promotion and Marketing Board for this awesome picnic-friendly Gulf shrimp and orzo salad. Spoiler alert: There is no way to just make this dish once. Second spoiler alert: It's even better the next day.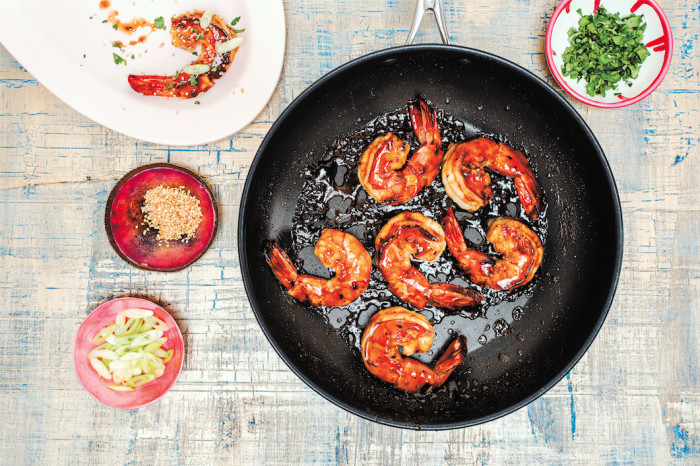 Iranians love all things sour: lemons, limes, pomegranate molasses, young plums and tamarind. I especially love tamarind because you can use it so well in savory cooking and balance it with sweetness to create something really delicious. In this recipe, I simply mix tamarind paste with honey to make a marinade that has lots of flavor without much effort. These shrimp are also great to skewer and are easy to cook on the barbecue.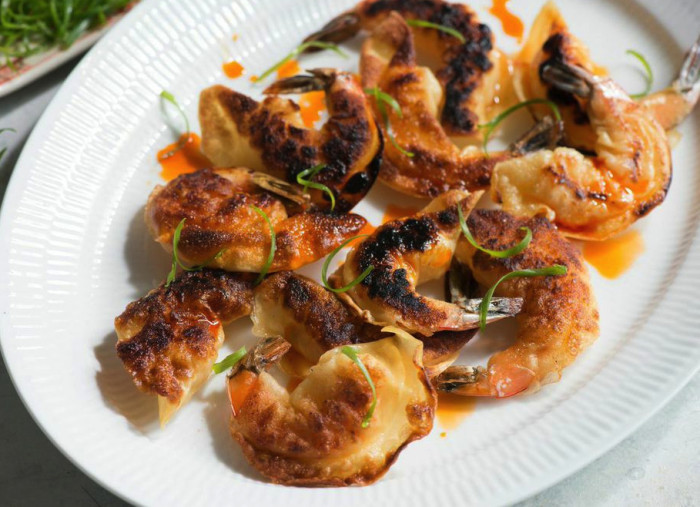 Pot stickers, gyoza, pan-fried dumplings. Call them what you will, but once you discover how simple they are to make at home, you may join me among the ranks of the addicted. My favorites come from hole-in-the-wall New York ramen joint Minca, where the shrimp version arrives with the tails sticking out of the crisped-up shells, ready to be picked up and demolished in just one or two bites. The secret lies in the method, which starts with a surprisingly small amount of oil and finishes with a cloud of water vapor: steam-frying that results in a gorgeously burnished, deeply browned underside that regularly haunts my dreams.
The combination of salmon marinated with orange occurs frequently in Italian cookery. However fish kebabs – found mainly in the south of Italy – traditionally contain lemon slices. By all means try this, but I often think the sharpness of the lemons overpowers the delicate fish, whereas orange gives an amazing sweet contrast without the acidity.