Dim Sum Meets Pizza: The Baozza Hits Beijing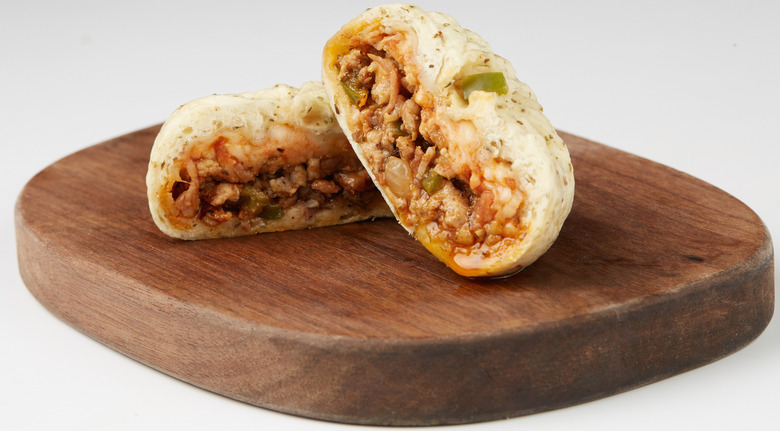 Clutch your dumplings tightly, folks, because things are about to get weird. The newest Chinese food trend is Baozza, a traditional bao or baozi (a steamed bun) that swaps traditional fillings like char siu pork or sweet red bean paste for tomato sauce, shredded mozzarella and meat. Who came up with this crazy oregano-flecked idea? Some kind of professional American dim sum-mockers? Yes.
Cofounders Alex Cree and Loren Heinold were formerly consultants who traveled frequently to southern China for client meetings. Now expats, they've started up Baozza full time, peddling their cheesy wares at food festivals and in the basement of a Beijing shopping mall. The buns come in flavors like margherita, meat lover, BBQ chicken and Hawaiian jalapeño and have been enough of a hit among customers to stay in the game.
"We have a lot of people who only order one or two Baozzas, and are worried that it might not be so good, who then turn around and ask immediately for more," Heinold told The Beijinger. "At our first event, we had one girl come back three times. Several guys have asked for larger boxes so they can take some home to their girlfriends. One fellow was definitely thinking 'Baozza and chill' ... very smart guy."
Though Western chains are quickly losing their popular edge in China as the negative effects of fast food take their toll on citizens' health, sneaky fusion fare, such as the pizza-baozi mashup, continue to appeal. Watch the Reuters report here, resplendent with the cheesy pull-away shots our brains are hardwired to love, and consider whether you too would trade in your shumai for a Baozza.