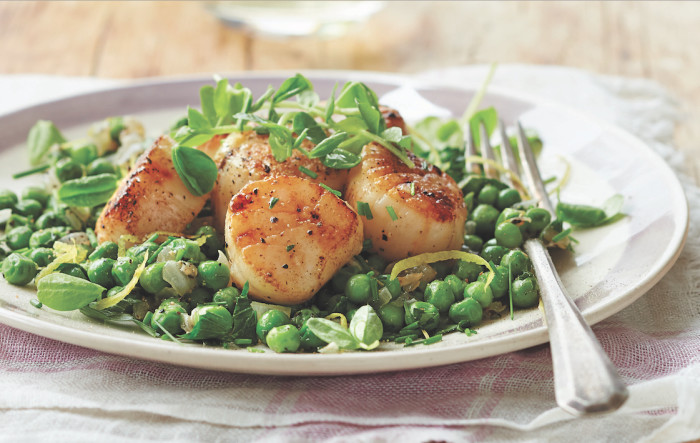 Did you know that we have hundreds and hundreds of shellfish recipes that need a new home in your kitchen? And we've got even more for our crustacean- and bivalve-enthusiast friends: sea urchin, handy techniques and in-depth guides about our favorite shell-encased treats. Take a deep dive into our colorful shellfish section for dishes from award-winning chefs and cookbook writers, and freshen up your repertoire from the sea. Here are a few of our recent favorites:
Scallops are incredibly quick to cook but really need a skillet that's large enough to give each of them plenty of breathing room to sear. To ensure a golden crust on each scallop, wipe the skillet between batches. The moisture left from the first batch will keep the second one from searing properly. If you can find pea shoots at the farmers' market, this is a perfect time to show them off as a garnish.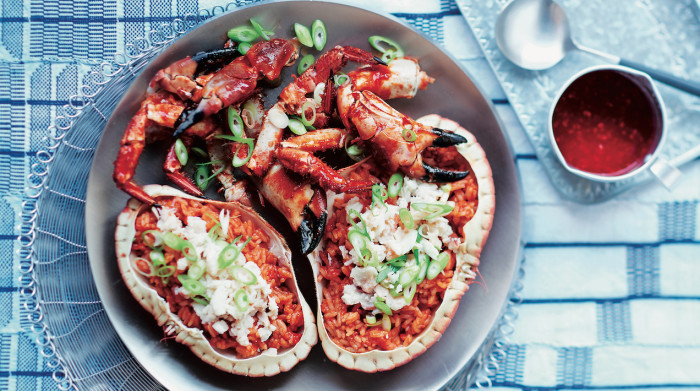 My family have been going to Jin Go Gae, a Korean restaurant in New Malden, in southwest London, for the past five or six years. It's not particularly conveniently located, and it's pretty far from any station, but it's known to be one of the best and most authentic Korean restaurants around. In fact, my parents still travel up from Portsmouth to eat there almost every month, and the restaurant is always full. One of my favorite dishes there is a spicy marinated raw crab dish called yangnyum gejang. In Korea, this dish is nicknamed "the rice thief," because the sauce is so good that you keep going back for more rice to mop it up. Though I love it, raw crab isn't for everyone, so this is our version. It's addictive, messy, and delicious.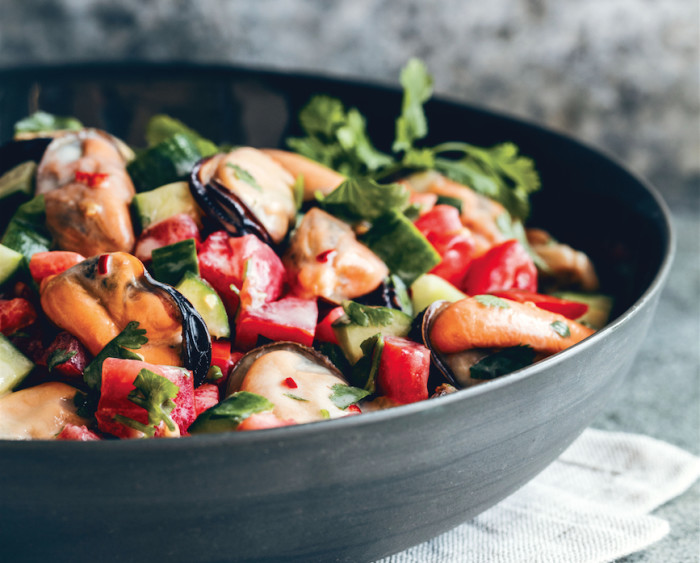 These mussels are on vacation in Thailand. Usually when I think of mussels, I think of moules frites — the black-shelled kind in a steaming pot served with a big bowl of fries, perfect for cold Paris nights. But for summery days, there's this light and zingy preparation, in which succulent mussels, removed from their shells, swim among vegetables in coconut milk and fish sauce. A word on handling: Before cooking, throw away any cracked mussels or open mussels that don't close when lightly pressed. But you don't necessarily need to toss the ones that don't open during cooking. Research has shown that sometimes mussels are just stubborn. Pry them open — as long as they smell fine, eat 'em!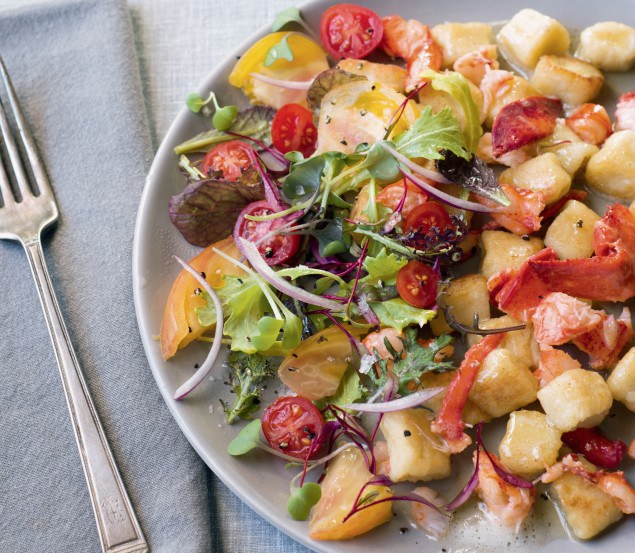 We met Jeff Landry back when he was the chef and owner of the Farmer's Table, a restaurant on Commercial Street in Portland serving locally sourced food. Since then, Landry has taken his expertise from the kitchen direct to the farmers and fishermen themselves, working to distribute their goods to other like-minded restaurants and to convert those restaurants that still import food unnecessarily. Gnocchi is Landry's favorite lobster dish, and he recommends starting a day ahead of time, as the gnocchi actually turn out best if you make them, freeze them, and then cook them from the frozen state.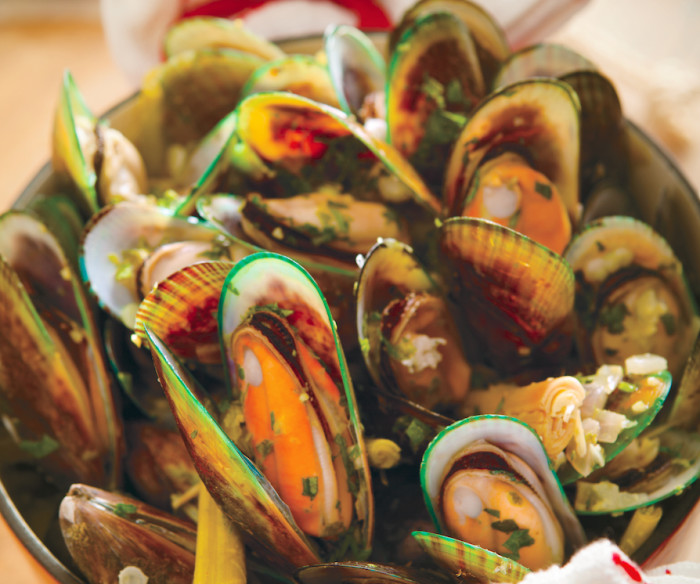 In the late 15th century, while looking for a direct sea route from Europe to India for the spice trade, the Portuguese discovered Goa on the southwestern coast of India. Goan cuisine blends the pungent spice of Indian food with the influences garnered from over 400 years of Portuguese colonialism. On the riverbanks, simmering pots of seafood curries including fish, clams, crab, prawns, black mussels and longish green mussels called shinnaneo steam away, tended to by local fishermen and their families. The powerful aromatic broth, curry paste, garlic, cumin, coriander and cinnamon bark are tamed by the creaminess of coconut milk, bringing a beautiful balance to the broth. Cooked within five minutes or so, the mussels are served on the go during the hustle and bustle of the morning rush!