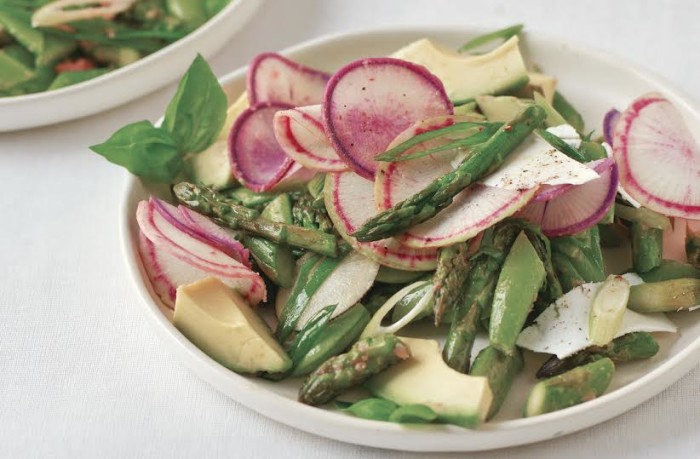 Spring is the greenest, freshest season of the year. Sweet, tender shoots poke up from the ground — slim, succulent pencil asparagus, we're looking at you — and mushrooms, ferns, artichokes, fresh herbs and baby greens are abundant. Ditto fava beans, avocados, sprouts and heads of lettuce. There's no better time to make any of these beautiful spring salads, specially selected to be most delicious right now.
Radishes make a spicy and radiant, almost fluorescent pink vinaigrette that leaves me pretty much in awe of nature every time I make it. That color, combined with varying hues of bright green thanks to snap peas, asparagus, avocado, and torn basil, makes this salad absolutely gorgeous. It is fresh and light — perfect for one of spring's warm days or nights.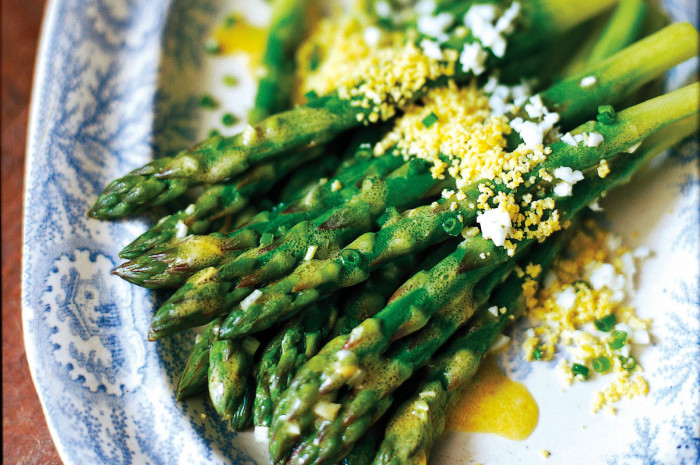 While thick asparagus are great for roasting, I like to turn thin ones into a simple salad. I cook them very briefly so they retain their crunch. The optional sieved hard-cooked egg, called mimosa, is a traditional spring topping for this chic dish.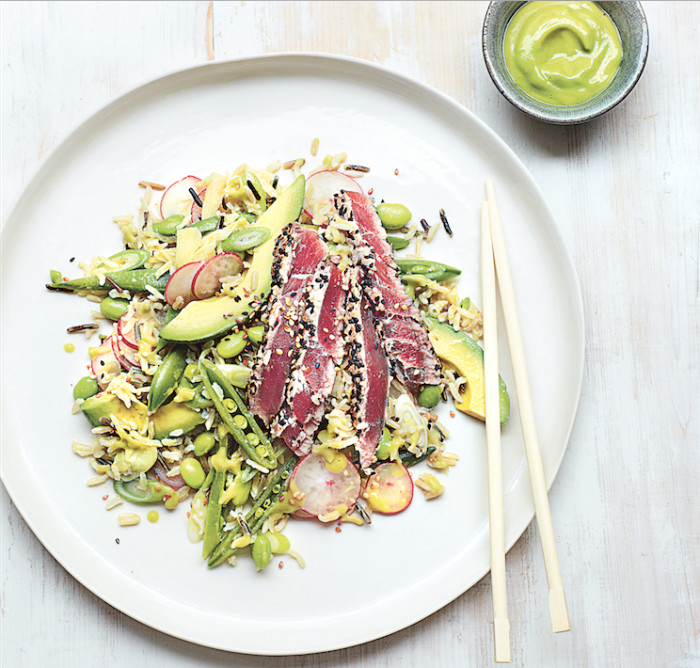 Everything that's great about sushi in a salad. It's good for you, filling, fresh, and bursting with wonderful Japanese flavor. This punchy dressing has become something I make on a weekly basis! To make this gluten-free, use tamari instead of soy sauce. Vegetarians can serve this with pan-fried mushrooms or tofu instead of tuna.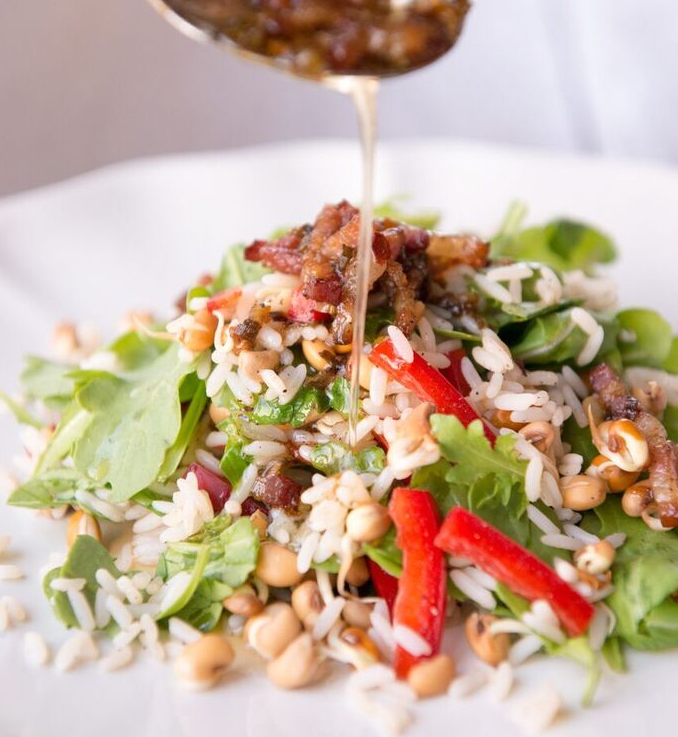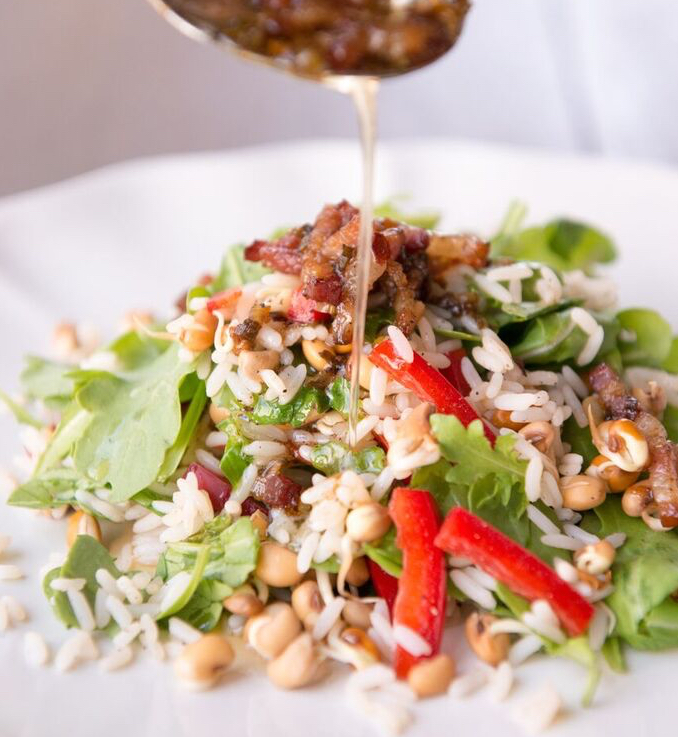 The new cookbook from award-winning chef and PBS show host Vivian Howard is a deep dive into Southern food. Rather than publishing a few well-known recipes from this region and that, Howard focuses on the ingredients and techniques that have sustained her native North Carolina for generations. Get your hands on this hefty tome and prepare to see the Tar Heel State as never before. If you've never made Hoppin' John, a Southern vegetable staple, try it with sprouted grains for extra nutrients and hot bacon vinaigrette for extra hot bacon.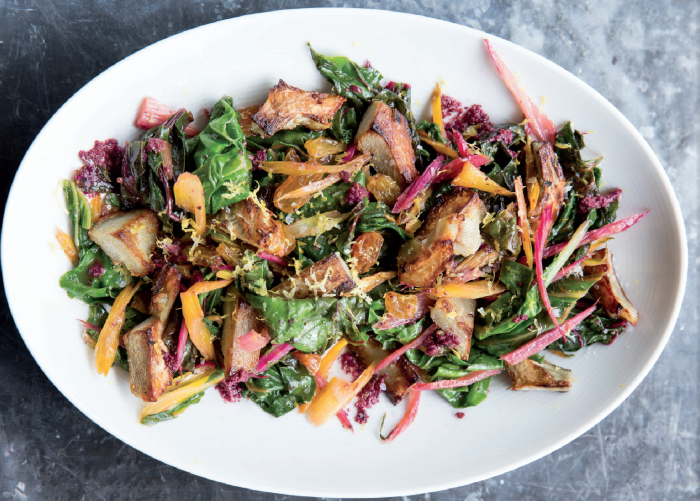 Artichokes are essentially two vegetables in one. In this recipe we use the heart, which is tender with a texture somewhere between a really creamy potato and a roasted turnip. But you can also eat the bottom part of the leaves; dip them into some homemade lemon aioli or melted butter with lemon juice mixed in. Serve the leaves as a snack while you're getting the rest of the meal ready. It's like the Tootsie Pop of vegetables. As Lil' Kim once said while singing about artichokes: How many leaves does it take to get to the center?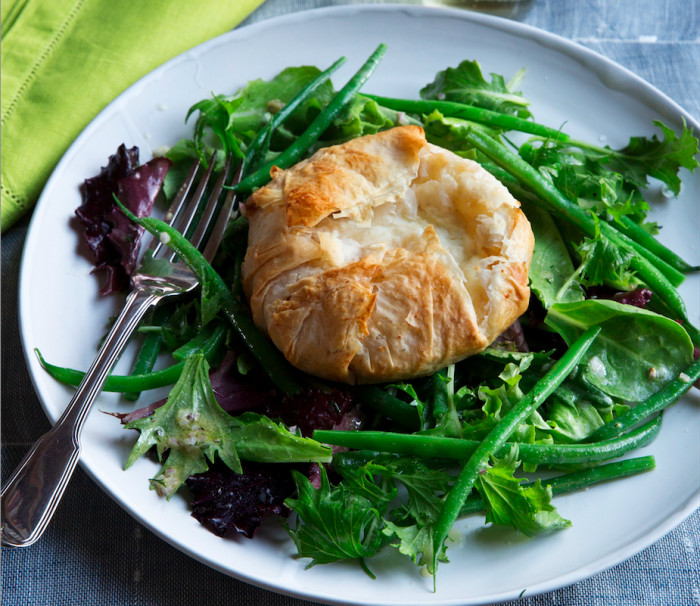 When I'm in Paris, I love to have a big salad with warm goat cheese for lunch. By wrapping the cheese in phyllo dough and baking it, I end up with a delicious package that's crispy on the outside with creamy goat cheese inside. A cold salad with French string beans is the perfect counterpoint.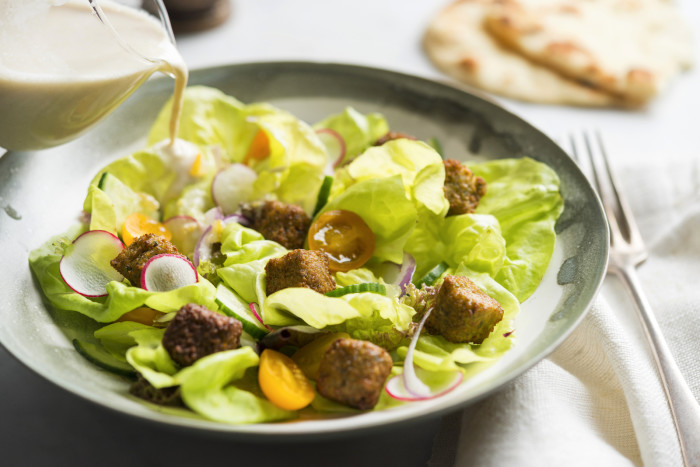 Making falafel from scratch isn't complicated; it just requires some planning: Soak the chickpeas in advance, pulse with seasonings and a few binders, shape and fry. To my mind, few freshly fried crispy things are as delicious. You can even make the batter a day before you fry it; I tried it and was surprised at how well it held up in the fridge.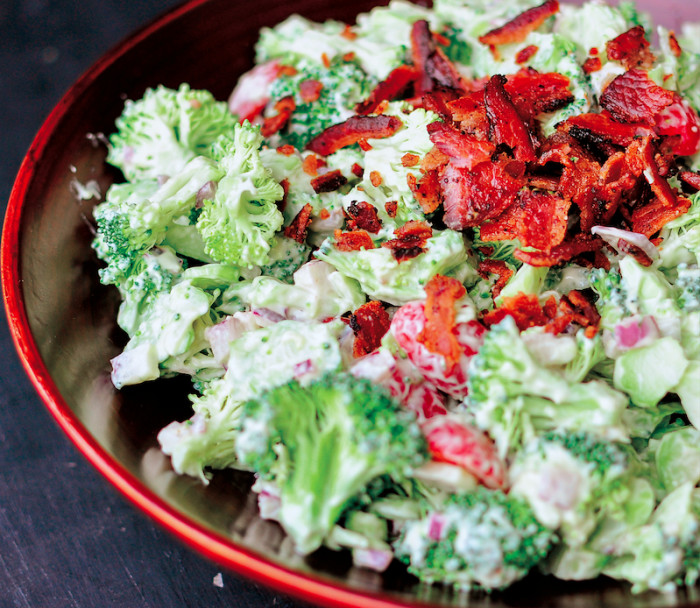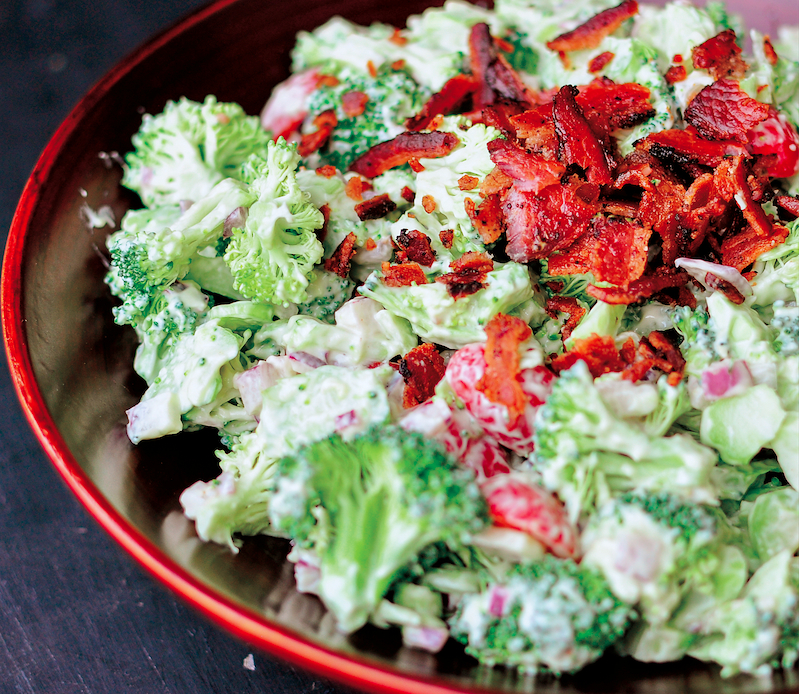 Some friends of ours brought a raw broccoli salad over to our house one night for a get-together and we all fell in love. It was simple, traveled well and tasted amazing. After thinking over the combinations that would work well with the broccoli, I settled on this iteration. The creamy avocado contrasts with the crispy, salty bacon, and the tart lemon does the same with the sweet cherry tomatoes, making for a dish perfect for parties. It pairs well with chicken, fish or pork and keeps well in the refrigerator overnight.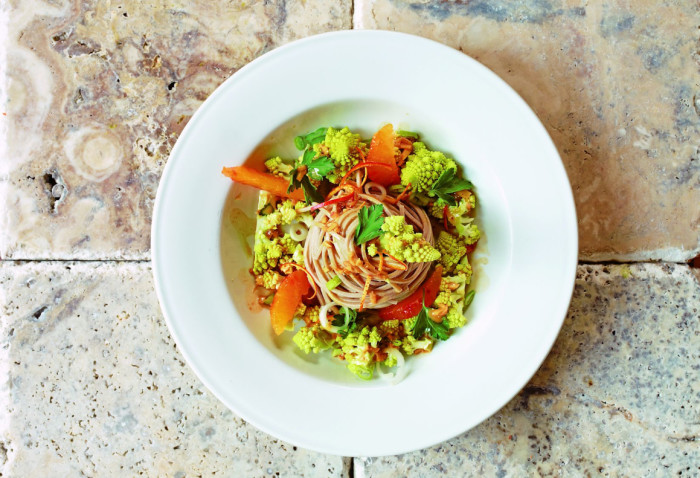 The creamy ginger sauce gives this salad a real lift. This dressing works just as well with other dishes, like roasted vegetables.
As soon as sugar snap peas show up at the farmers' market, I'm instantly happy. Sweet, crisp, snappy, and sugary! This salad is all about the sugar snaps, with a pinch of Aleppo pepper for heat, some fresh ricotta cheese for richness and texture, and edible flowers for color. It comes together easily, looks gorgeous, and is oh so easy to love.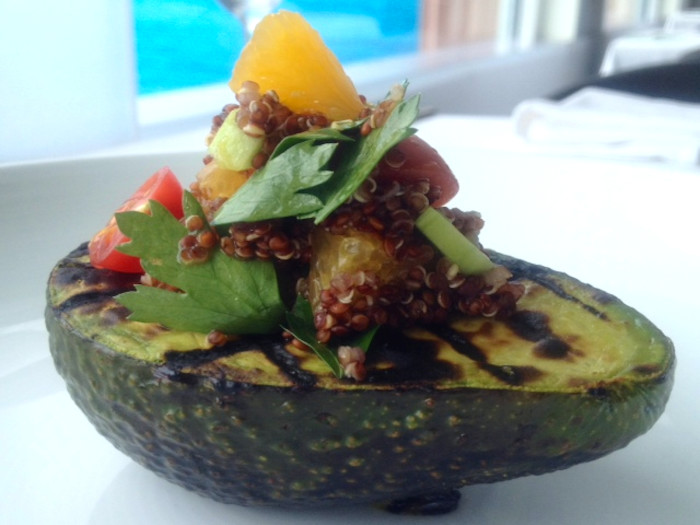 This salad is perfect to offer on a buffet as an appetizer or vegetarian option, or as a simple healthy meal at home. The acid from the citrus, tomatoes and vinaigrette combined with nutty quinoa and the creamy grilled avocado is a perfect balance for a warm summer meal.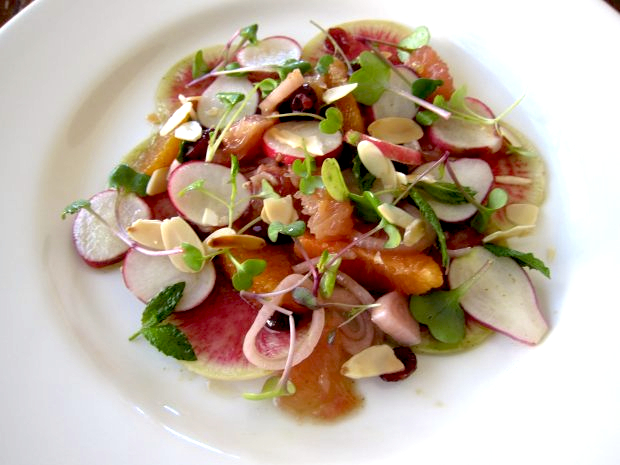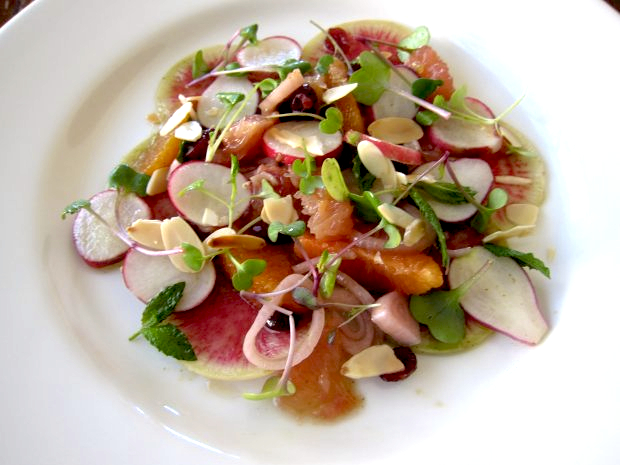 Chef Josephine Proul tells us that the idea for this salad was that it'd be like a radish crudo, made with thinly sliced watermelon and Easter egg radishes. "Some people think radishes are spicy or bitter, but this salad has some contrast in it," she says. There's citrus for acidity, a mint vinaigrette for texture and freshness and almond, "which plays like cheese or meat for a rounding effect," she explains.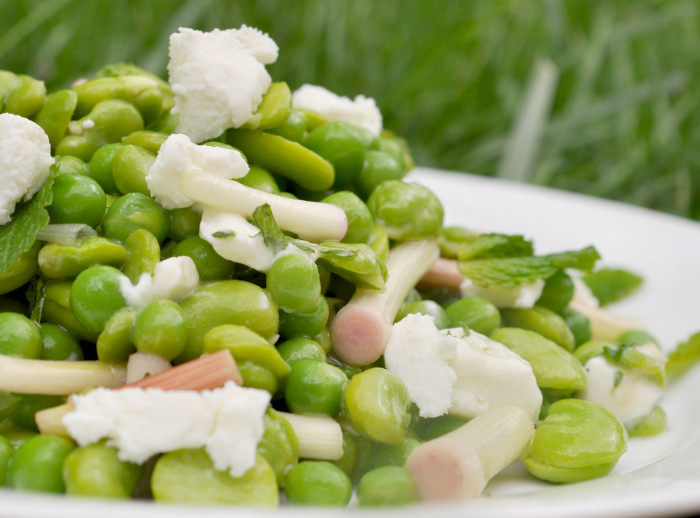 Ramps have a pretty short season, but when they're here come spring, they're on every restaurant menu. Its leaves are versatile, adding a garlicky heat to pesto, vinaigrettes and other sauces. They can also be wilted in a sauté pan with other seasonal goodies like morels, which are also out around about now. The ramp's bulb is even more pungent than the leaves. Even though they lack the leaves' gorgeous emerald green color, their texture makes for a fabulous pickle.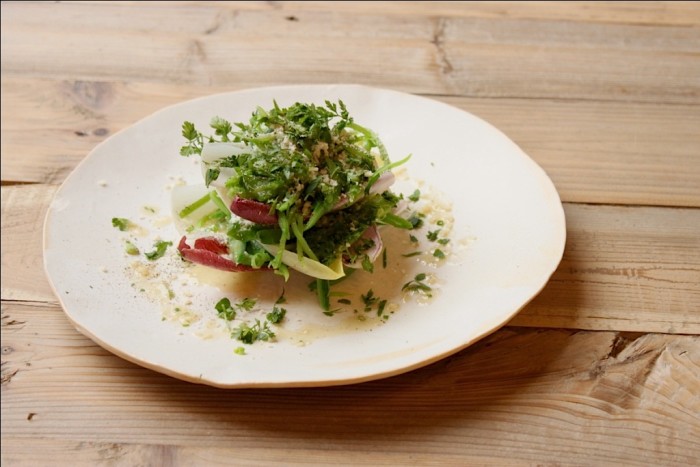 Sugar snap peas are really a great versatile vegetable. A quick blanch in heavily salted water and then shocked in plenty of ice water is ideal in bringing out the crispness of the snap peas.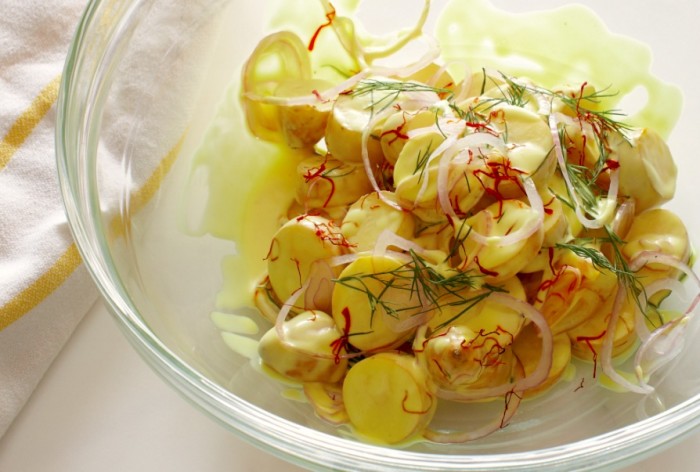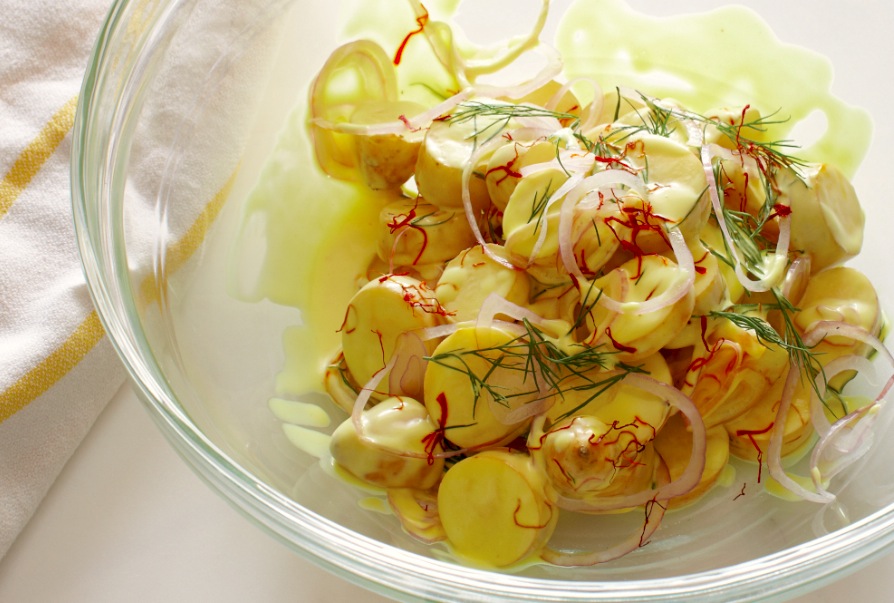 Modeled after the French mayonnaise mix, this savory Provençal potato dish is welcome at any picnic.