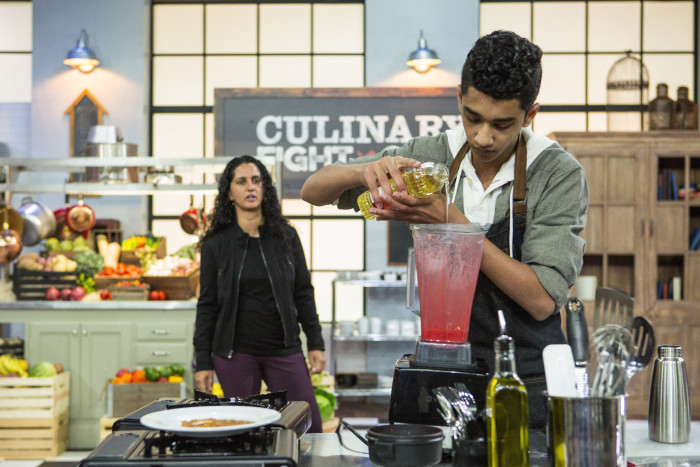 FYI, the network behind reality television series such as Tiny House Nation and Food Porn, just announced two new food shows that'll premiere this year.
Making its TV debut is Stove Tots, a competition-based show featuring kids and their parents. The pressure's on when three aspiring chefs compete in a two-round elimination tournament. Think Master Chef Junior meets Toddlers & Tiaras. Fast-forward 20 or so years and you get new series, Man vs Master. Each episode, three underrated chefs compete against each other for the chance to face off with a world-renowned chef. Challenges are focused on the master's signature style and methods. Winners also get to apprentice under the master. Former Top Chef host and James Beard Award–nominated author Richard Blais will host.
Returning for its sophomore season is Food Porn. New York chef and restaurateur Michael Chernow plays host and hunts down the most shared dishes on the Internet. It's like if our #FRavorites Instagram tag, but on TV.
Premiere dates have yet to be announced.