What Is Mood Dining?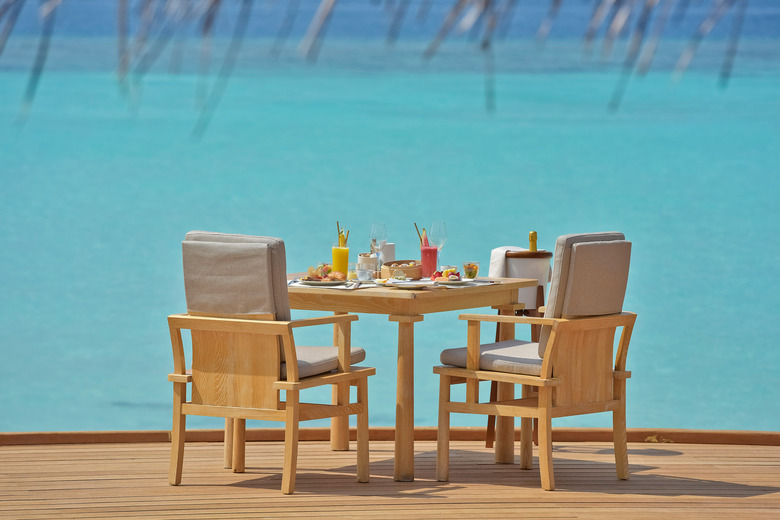 Milaidhoo in the Maldives designs dinners to match certain moods. (Photo courtesy of Milaidhoo.
Mood dining isn't about what you're in the mood for, but rather what mood you want to be in.
At Milaidhoo in the Maldives, chef Ahmed "Seabass" Sivath designs menus that encourage travelers to experience ultimate relaxation through five "moods." Paired with spa treatments and locale, the moods consist of "Deep Sleep," Getting Into the Milaidhoo Mood," "Sunrise Awakening," "Curious Adventures" and "Sunset Chill." Whether you're looking to explore new territory or just catch up on some sleep, the moods are designed to nourish through food and activity. The concept is based on the theory that some foods affect gut chemistry and mood.
Katherine Anthony, marketing manager of Milaidhoo, says tailoring a mood to aid with sleeping was a goal of the hotel's.
"We're very aware that lack of sleep is something that almost everyone in the modern world is struggling with, so the Deep Sleep menu was the priority for us," she says. "Building on that, we then looked at our guests' other needs — to relax, to revive and to get into the holiday mood — and created menus and activities around that."
Deep Sleep presents a lighter meal with dishes like hot passion fruit green tea soup, a meditation session and a spa treatment to encourage more restful sleep. Sunrise Awakening helps on the other end of the spectrum with an energetic breakfast of fruit skewers with toasted coconut and lime. Confit Tasmanian salmon with green apple puree, green papaya and spearmint salad is highlighted in the Milaidhoo mood. Sunset Chill includes wagyu beef en croute, pan seared foie gras with brioche, quince paste and smoked salmon, while bento boxes can be toted along the Curious Adventures.
The mood dining prices range from $140 to $1,050.