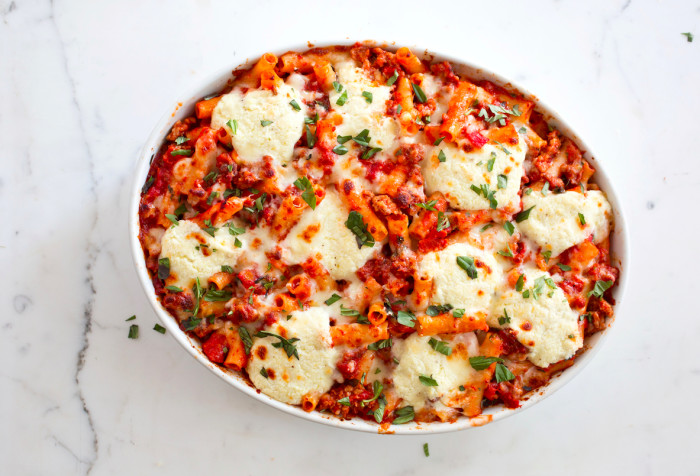 Need a little inspiration for dinner? Turn to one of our great native cuisines: Italian-American. Incubated in the Old World and hatched right here in the good old US of A, few menus are as loved as the one you read above a red-and-white checkered tablecloth. We're talking red sauce, loaded pastas, stacked lasagnas, ricotta wherever it'll fit, reels upon reels of sausage links both sweet and hot, and gooey, melted mozzarella for days.
To conquer any pasta problems, we made sure to undercook our pasta, so that once the casserole had baked, the ziti would be perfectly al dente. For meaty flavor, we added Italian sausage to the sauce. Chewy, stringy mozzarella is a crucial part of baked ziti, but shredded cheese seemed to disappear into the sauce when reheated. Cutting the mozzarella into chunks ensured that we had luscious pockets of gooey cheese throughout the casserole.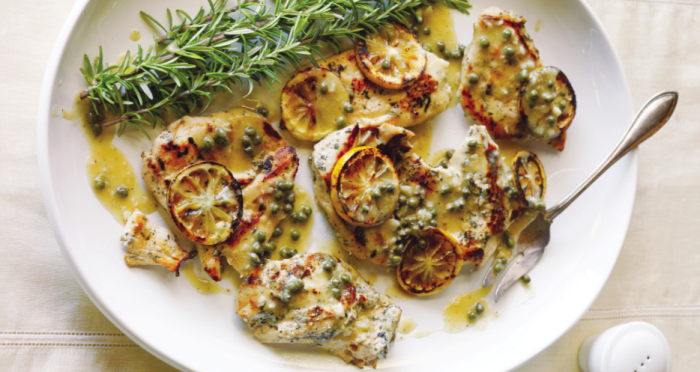 "Piccata" means pounded in Italian. In America, chicken piccata is associated with a lemony caper sauce, but that's not the only way you can make it. My family's traditional chicken piccata is with mushrooms, like the chicken Marsala recipe above, but it can also be made with lemon, or with red wine and radicchio, or with whatever the heck you want. So unless you piccata it, don't call it piccata.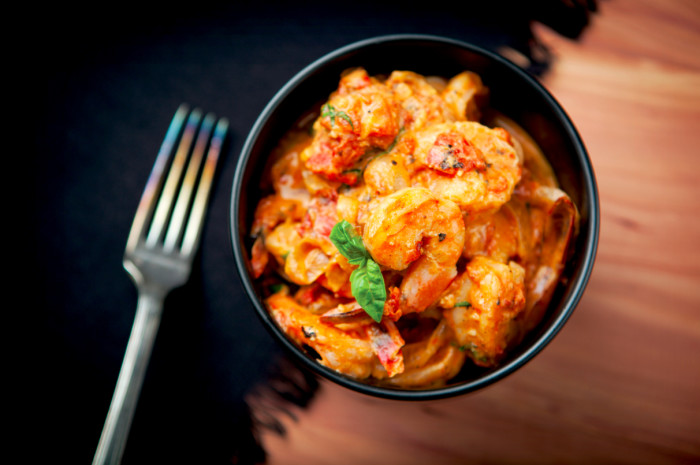 Translated from Italian, "fra diavolo" means "brother devil." Not sure why the "brother" part, but for certain the "devil" part has to do with the spicy kick this dish has. The creaminess of the coconut milk tones down the kick just a tiny bit, so if it's not enough heat for you, feel free to add some more red pepper flakes.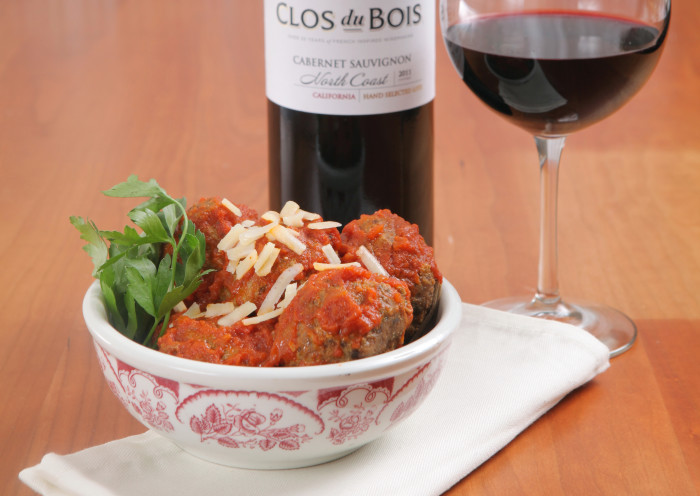 We can't pass by one of Michael Chernow and Daniel Holzman's Meatball Shop locations without popping in for a snack, so naturally we think of them when it comes time to bulk up and reinforce our game day menu. Remember that time we all made meatballs on Google Plus? These are every bit as good, because they're made with love…and mortadella.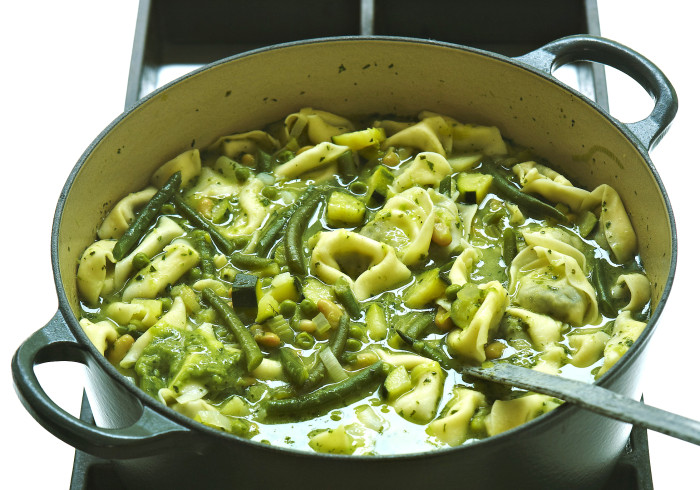 There is no type of minestrone I don't like, but a green minestrone — one unsullied by tomatoes — is my favorite. This recipe is a remarkably low-effort version with a generous yield: a minor episode of chopping is the prelude to a warming and sustaining meal for many.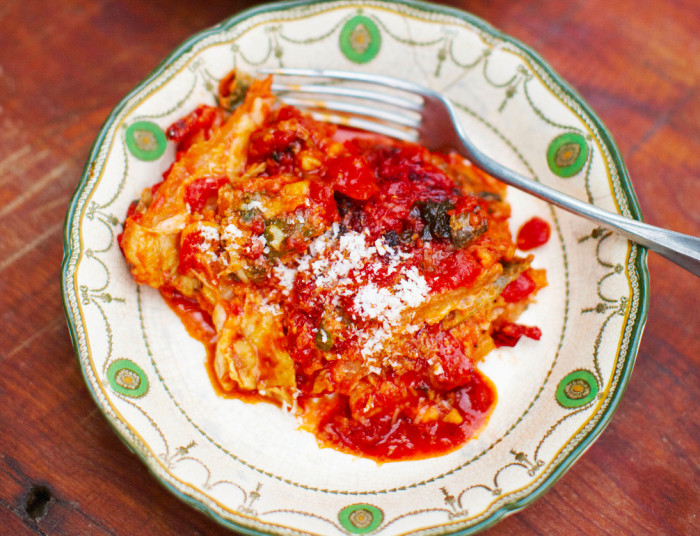 It's a shame Swiss chard is not popular in this country, but it can be found at the market during late summer and autumn. When I was a young boy, the Parmigiana would be served as a side dish, and it amazes me now how we could eat this along with a starter of pasta and a main course! When I make it, it is usually a main course, served with good bread, to mop up the sauce, and a green salad. Although only the stalks are used for this recipe, don't throw away the green leaves — boil them for a minute or two, then drain and serve with a drizzle of extra-virgin olive oil (you could serve this as an accompaniment to the Parmigiana).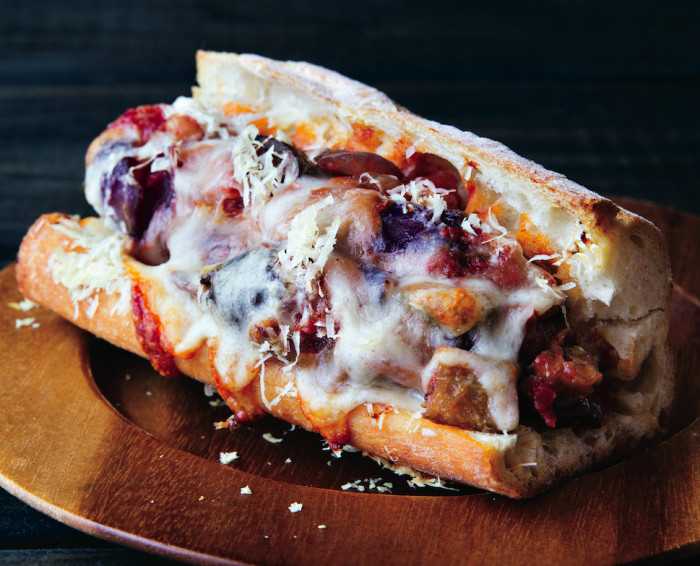 Renowned chef Mario Batali's new cookbook, America Farm to Table, is a celebration of local farmers around the country. In the book, readers travel from coast to coast with one of the nation's most beloved culinary faces to see how the master uses local fare to everyone's advantage. In this dish, Batali brings us a vegetarian sub that is both lighter, and quite possibly more flavorful, than its meatball cousin. Here's what the chef has to say: "I have eaten many eggplant Parmigiana over the years in New Jersey and in Little Italy, but this caponata variation is easier, lighter, more delicious and just plain less messy to make. Unused caponata becomes tomorrow's lunch or tonight's antipasto in a flash."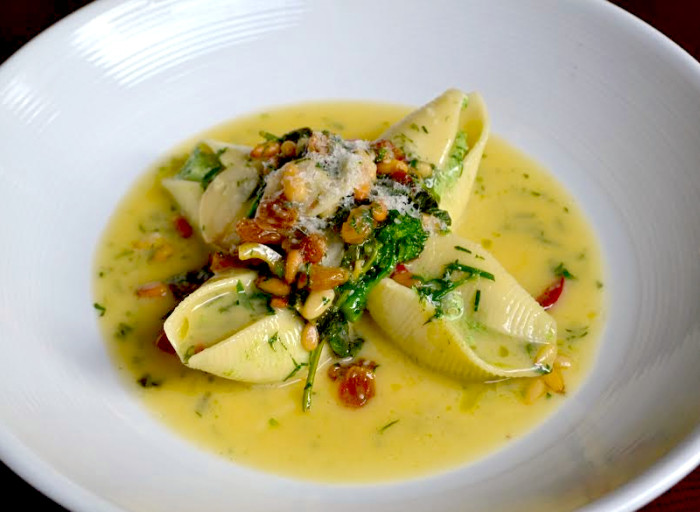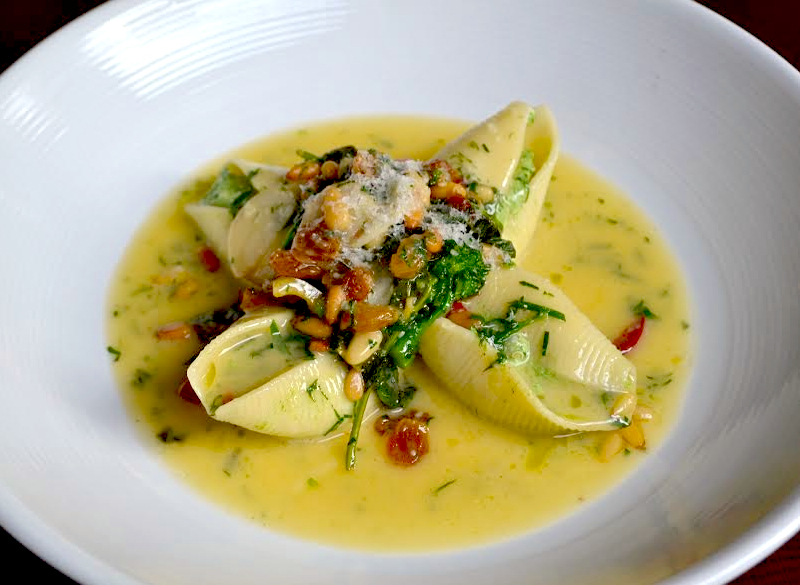 We're on the lookout for spectacular spring recipes and nabbed a new vegetarian entrée on the menu at chef Harold Dieterle's NYC outpost The Marrow: broccoli rabe stuffed shells. Dieterle stuffs pasta shells with ricotta and serves them with a broccoli rabe pesto and sauce made with hot cherry peppers. "Being half-Italian, I grew up eating a lot of baked pasta dishes as a kid. I am always looking for modern ways to include them on new menus," says the winner of Top Chef's first season.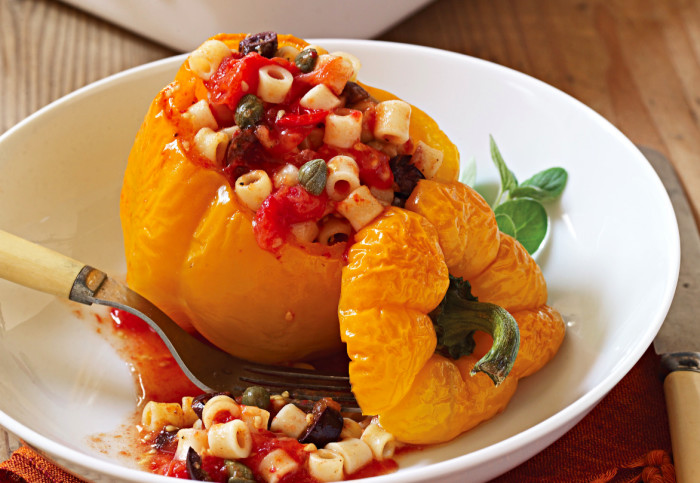 Capers, olives and anchovies are the Three Musketeers of southern Italian cooking. Here they are mixed with tomatoes and pasta to stuff sweet bell peppers before roasting. If the peppers are very large or if I am making these as part of an antipasto and want smaller portions, I cut the peppers in half lengthwise, scoop out the seeds, and stuff each half for smaller individual servings.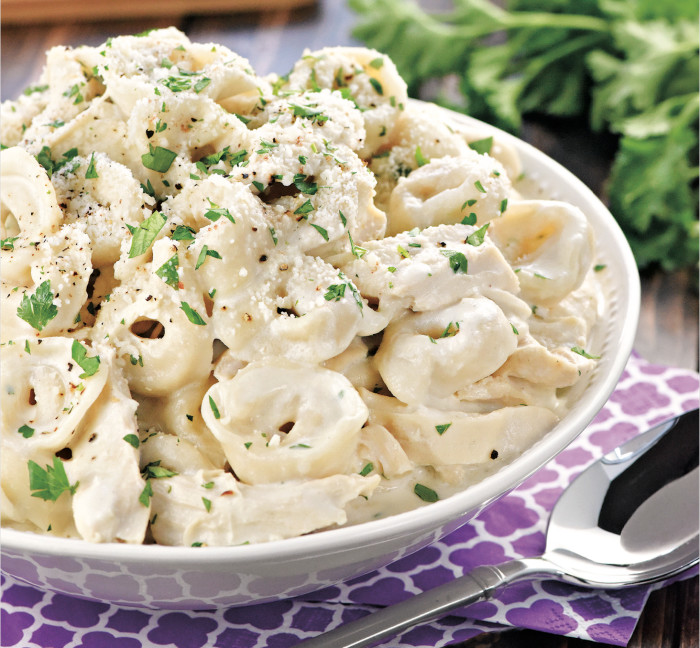 Chicken Alfredo tortellini is rather decadent as an everyday dinner, but for special occasions, it's an indulgent and easy-to-make treat. This recipe combines chunks of juicy chicken and tender cheese tortellini in a creamy, Parmesan-loaded, parsley-flecked Alfredo sauce. But the best part is that it pretty much makes itself! I always keep frozen tortellini on hand for convenience, but refrigerated tortellini will work just as well in this recipe if that's what you have available.