Watch All Your Favorite TV And Movie Dishes Come To Life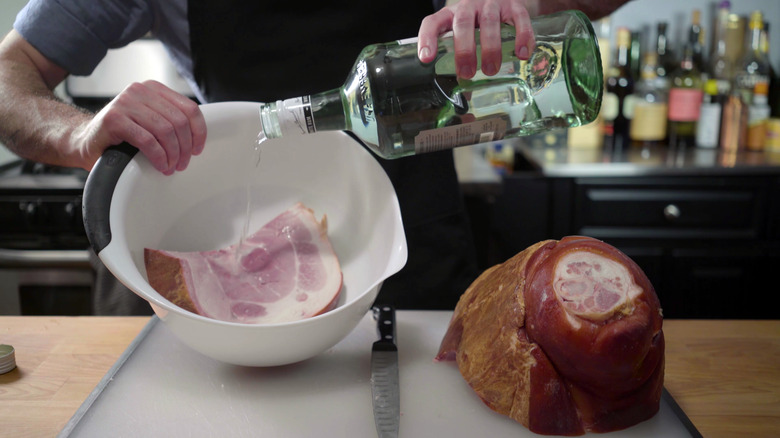 Soak your ham in rum à la Frank Reynolds from It's Always Sunny in Philadelphia.
We love movies and television almost as much as food here at Food Republic. When they're well combined, as shown in Pulp Fiction, Adventure Time, Bob's Burgers and Twin Peaks, you know we're jumping with excitement. Andrew Rea of "Binging with Babish" takes it one step further and films directional re-creations of said dishes to a T, and when absolutely needed, he drums up a more gourmet and edible version of the meal, as in his It's Always Sunny in Philadelphia episode.
From classics like Prison Sauce from Goodfellas and Monica Geller's Moistmaker from Friends to fish tacos from I Love You, Man and Pollo à la Plancha from Moonlight, Rea is serving it up. Watch below as he soaks ham in rum and mixes Riot Juice and Fight Milk in honor of Always Sunny.