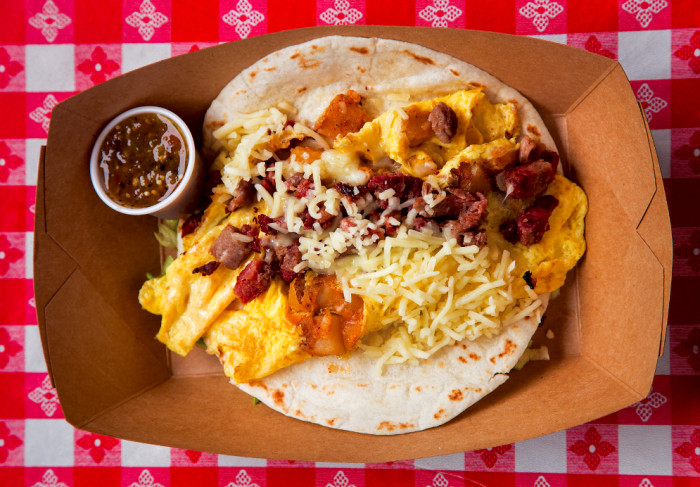 Two new pieces of information for taco-loving Texans! One, official state breakfast foods are a thing, and two: proposed legislation before the Texas Legislature introduced by Rep. Stephanie Klick, of Fort Worth, seeks to make breakfast tacos the official state breakfast of Texas. Whether it's a simple, humble scramble in a warm tortilla or a behemoth like the Wrangler (photo above, recipe here), breakfast tacos have been a beloved Texas repast for more than half a century.
From the resolution:
"In May 1959, the San Antonio Express and News reported on a taco shop on the West Side that featured egg tacos, and the El Paso Herald-Post reported in May 1962 that gubernatorial candidate Don Yarborough had tacos for breakfast while on the campaign trail; one of the earliest uses of the term 'breakfast taco' comes from a 1975 newspaper article about a food tour of San Antonio."
While the San Antonio vs. Austin breakfast taco origin war rages on (albeit deliciously and with plenty of fresh salsa), perhaps this movement can unite Texans with something to be supremely proud of.