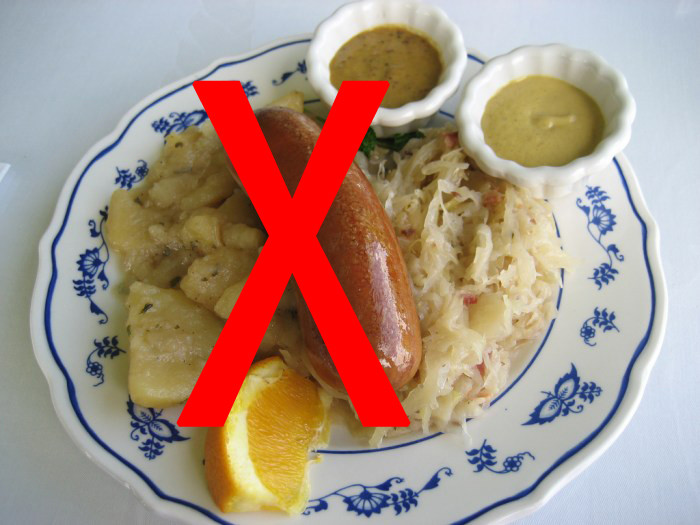 Germany's environment minister, Barbara Hendricks, has banned fish and meat at official government functions in order to promote healthier diets and environmental awareness, according to Fast Co.Exist.
Some ministers of the wurst-loving country are upset about the ban, saying the move, aimed at promoting vegetarianism and veganism, is beyond the scope of what the government should do. Similar arguments have been made about American soda taxes. The new German rule also dictates that menus at functions will consist only of seasonal and local food sourced from organic, fair trade farms, Co.Exist reports.
One of the opponents of the ban, agriculture minster Christian Schmidt, says he believes in "diversity and freedom of choice, not nanny-statism and ideology." Schmidt reportedly advocates banning vegetarian schnitzel and endorses serving pork in German schools regardless of Muslim and Jewish children's dietary limitations.
While Berlin was named the vegetarian capital of the world in 2015 by Saveur, and vegan restaurants are seemingly more and more prevalent in the capital, it seems the rest of the country is conflicted. The Independent reports that officials in the German city of Kassel are ordering organizers of an Earth Day street festival to include sausage on their otherwise vegetarian menu.