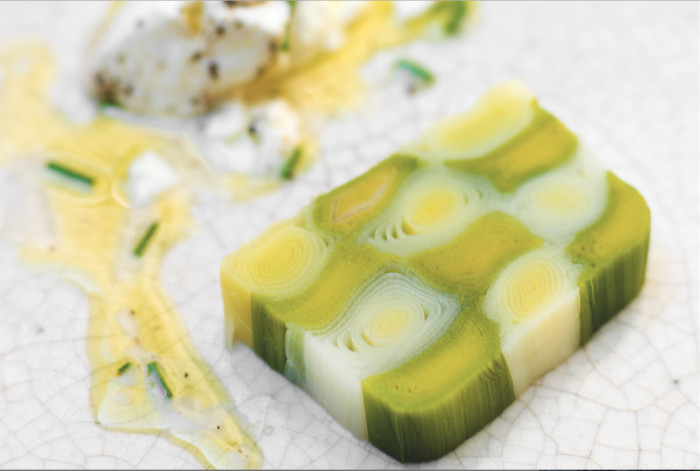 Here's a specially curated list of 31 things to cook in March! We're teetering right on the edge of spring vegetable season — asparagus, fiddleheads, morel mushrooms and the like — but until then, enjoy 31 dished primed to cook right now. Harvest a bounty of leeks, broccoli, Brussels sprouts, artichokes, beets and potatoes both sweet and standard at your local farmers' market, and hit the kitchen like a lion. There will be plenty of time for lamb later.
Michel Roux Jr. is one of Britain's most celebrated French chefs — he helms renowned London restaurant Le Gavroche and is the author of the new cookbook The French Kitchen. Not for the beginner, yet not so advanced you'd need two Michelin stars (like Roux has) to pull them off, these recipes honor the foundation of classic French cuisine while looking to the future. This fresh, vibrant vegetarian charcuterie is the stuff of food photographers' dreams. Serve with soft goat cheese for a very memorable first course.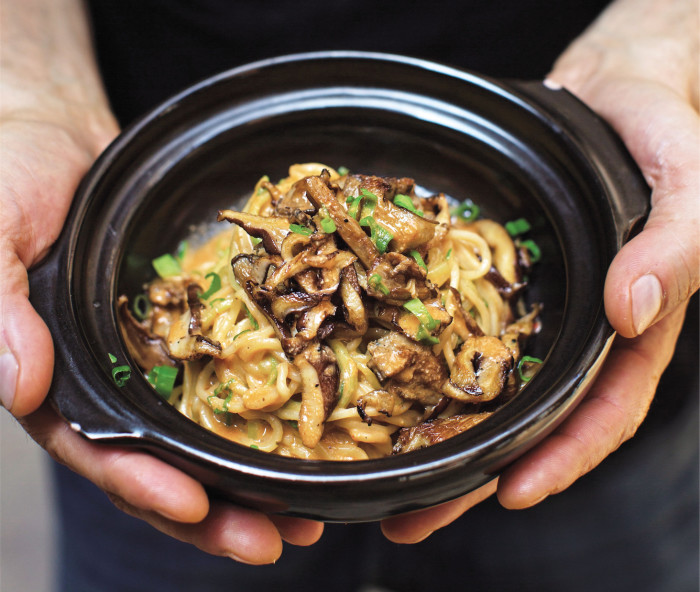 One of the original street foods of the world, this amazing Szechuan dish was once served by vendors walking around with a stick across their shoulders. On one end hung a pot with some hot broth, and on the other end was a pot with the noodles. It eventually evolved into one of the spicier Szechuan offerings, dan dan noodles with shiitake mushrooms, and then upon its arrival to the States the spices were tamed to please more palates. We've kept our V Street version of this dish pretty spicy. If you can't hang, then by all means cut back on the sauce. We use fresh ramen noodles here, but any noodle you choose (even spaghetti!) will work just fine if cooked properly.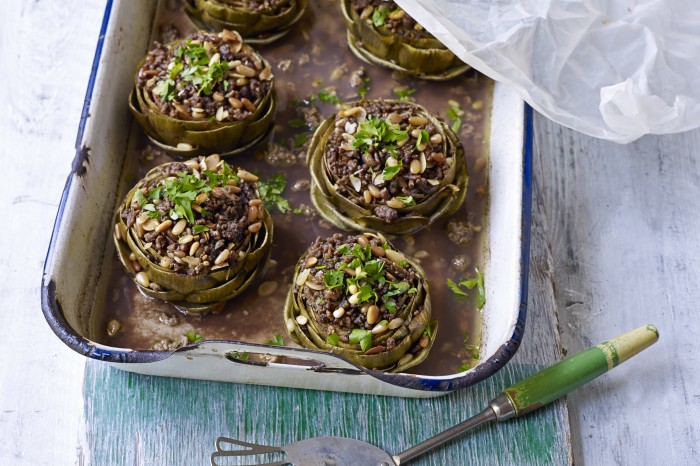 In Galilee, artichoke season was roughly March through May. Of course, these days every vegetable is available almost all year long, but there is something poetic about eating certain foods for a short time each year. My father would buy a box of fresh artichokes for my mother, who would spend the afternoon peeling and cleaning the large, spiky vegetables in order to stuff them. I loved to help her. Using frozen artichokes is much faster — and a perfectly acceptable way to make this dish. The heart will have a slightly different texture, but it is still delicious! Serve with rice pilaf.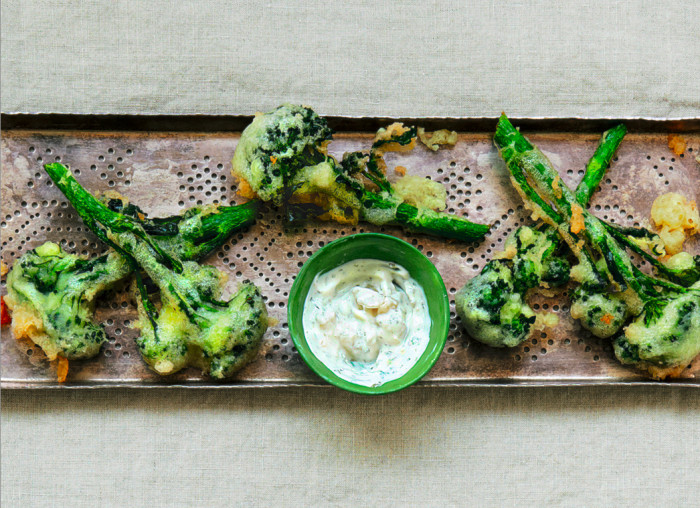 I tend to use long-stemmed broccoli. I think the stem is the best part and should never be wasted, particularly if you grow your own. What the crunchy battered broccoli really needs is a clean-tasting yogurt dip. This one is based on the sort you get with your poppadoms in an Indian restaurant and is so versatile — I make gallons and use it with loads of different things. Anything cooked quickly in a tempura batter is best done at the last minute, so it's important to have everything ready, including serving dishes and dip, before you start cooking.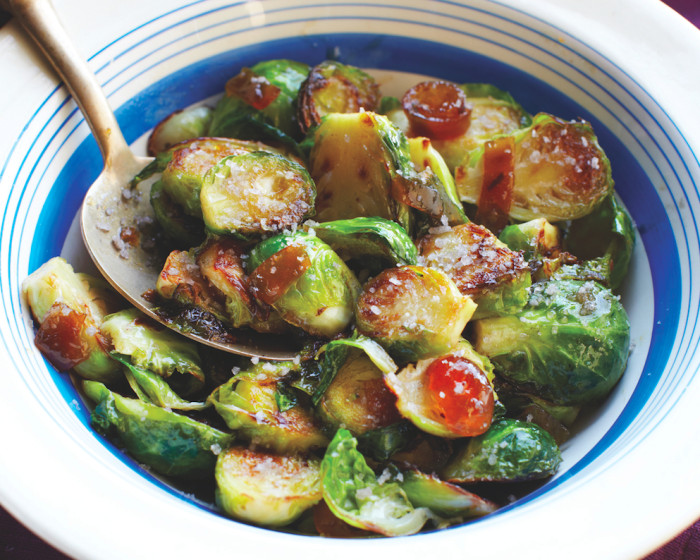 This extraordinary juxtaposition of flavors and textures is an irresistible crowd-pleaser. Browned Brussels sprouts, just starting to fall apart, plus chewy candied kumquats and smoked salt, all set against a rich background of bacon: Need I say more?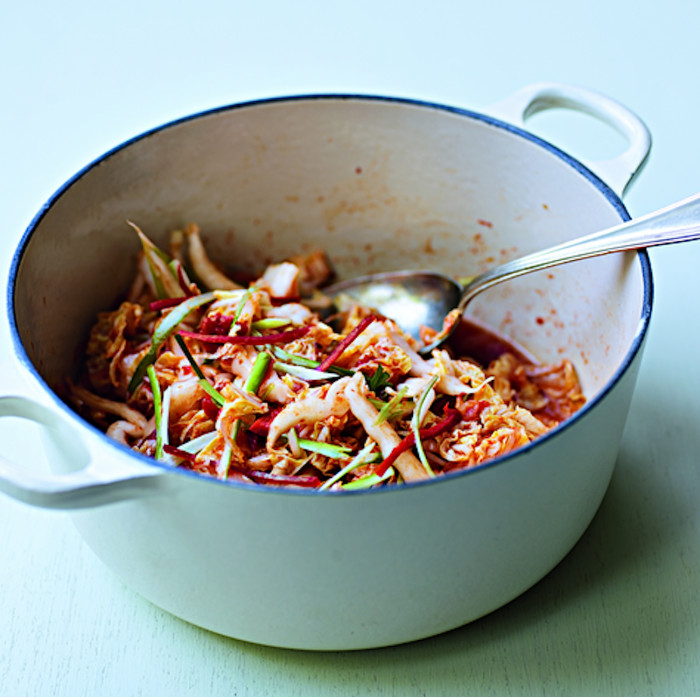 Great vegetable sides are always useful recipes to have on hand. Whether you're serving this sweet and sour Chinese cabbage as part of an all-vegetarian spread or topping your perfectly grilled hot dog, you'll be prepared. It's as tasty on a sandwich as it is on a bite of wasabi flank steak.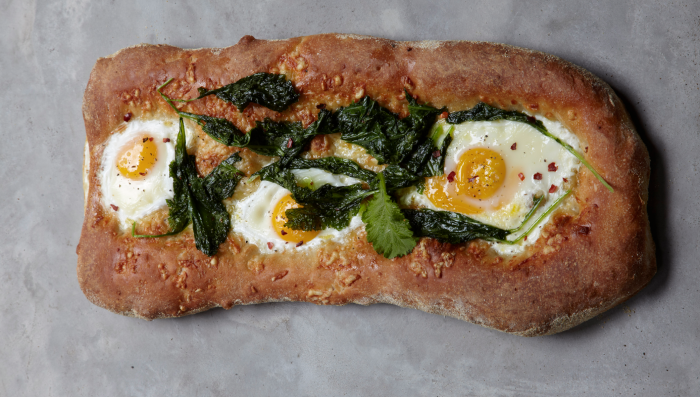 When you really want to go for it at breakfast, make pizza! Imagine it — fresh, hot, bub­bling with cheese and the quivering yellow yolk of a farm-fresh egg. It's worth the effort, and it's quite a cinch if you make a habit of prepping your pizza dough ahead and keeping it in the freezer or fridge. This pizza gives glory to a good fresh egg (a duck egg also does the trick!) from your local farmers' market. I top my egg with smoked sea salt to give it the smoky flavor some brunch-goers might crave after forgoing bacon.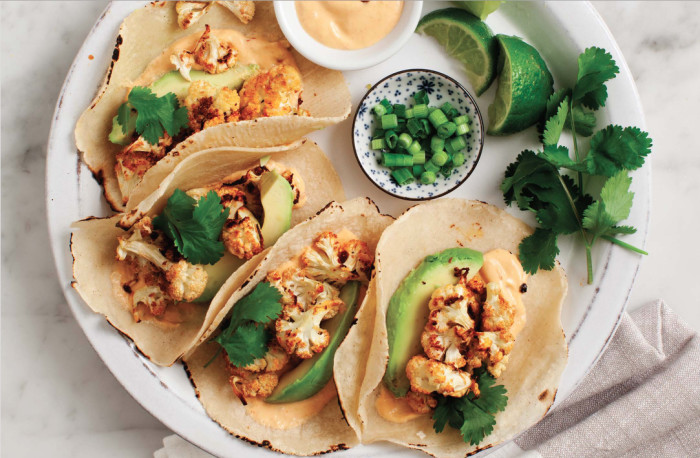 Make the chipotle sauce with sun "cheese" and skip the honey to make this vegan.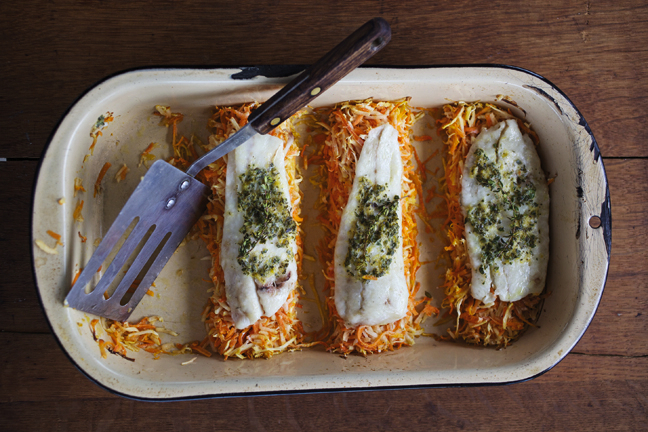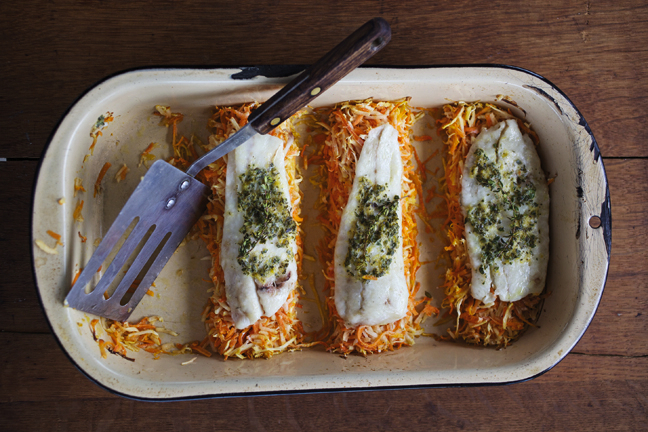 This dish plays off of the natural sweetness of flounder, carrots and parsnips. It is truly a dish of its ingredients, so choose the carrots and parsnips well, because they carry the recipe. Serve this dish as its own course, with no sides, possibly preceded by something with different flavors, like a game terrine or something acidic and pickled. Drink a sweet white wine.
Double-baked potatoes are always a crowd-pleaser, and this version is perfect for St. Paddy's Day or any other day you feel like serving it up. A crunchy slaw with a tangy and light Greek-style yogurt dressing goes well with this dish.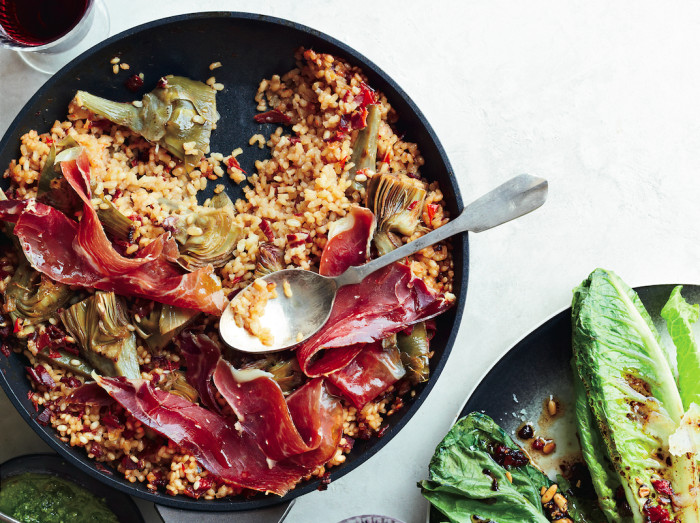 Every year, Food & Wine magazine releases a cookbook packed with the best recipes of the last 365 days. Hear that? Food & Wine. Best recipes of the year. Any page you turn to will sport a winner, but while the weather steadily cools off, consider a hearty Spanish rice packed with artichokes and garnished with crispy, salty jamòn Ibèrico.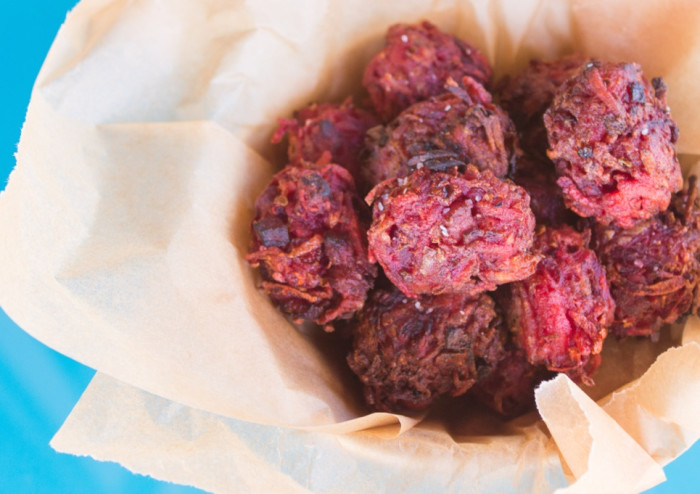 Lost somewhere along the lines of recipes past, this classic New England dish deserves some love. Traditionally, leftovers from the night before are turned into red flannel hash; cooked corned beef is mixed with shredded beets and aromatics to create a wonderful next-day meal. If ever a recipe were intended to turn into a tater tot, this is probably it. We didn't stray too far into the modern, as beets, potatoes and corned beef are all present and accounted for and give these tots a lovely purple tinge. We think you'll dig 'em, too. The recipe calls for deep frying, but you can also bake in a 450-degree oven until golden brown, 12 to 15 minutes.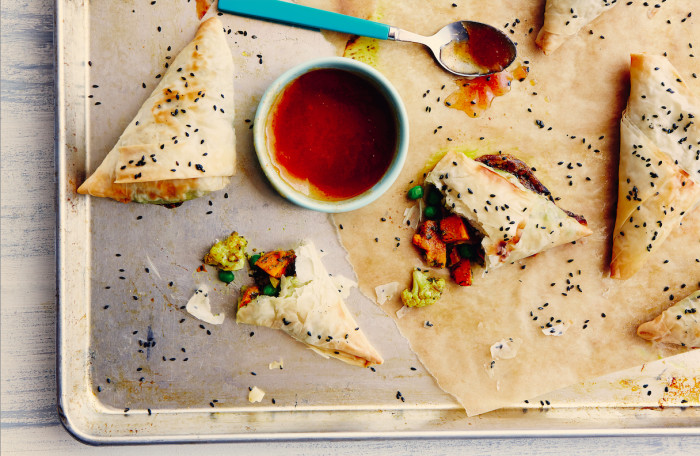 Traditional samosas are not wrapped in phyllo, but this packaged pastry is so versatile and convenient, it's the one pastry I don't bother making by hand. While this recipe calls for rolling the samosas in triangles, you can use any phyllo rolling technique that suits you. Regardless of how you wrap them, these Indian-inspired, spice-laced bundles are a perfect way to enjoy some vegetables.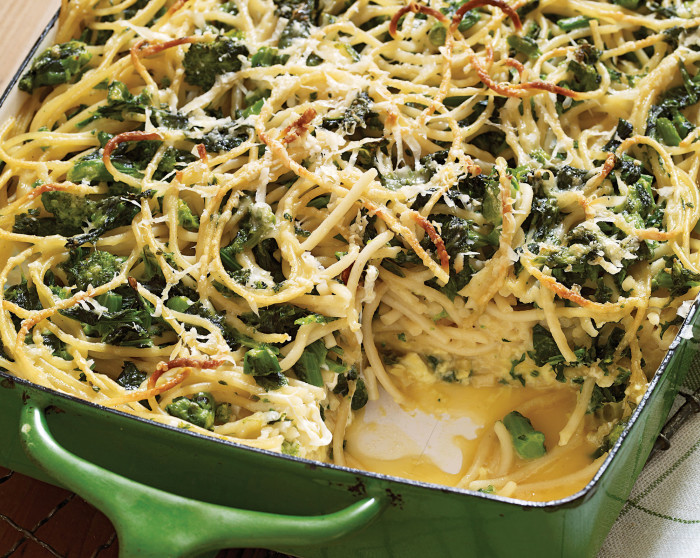 In Naples, spaghetti and beaten eggs are mixed with broccoli rabe and smoked mozzarella, poured into a pan, and baked into a golden pasta frittata. Served hot or at room temperature, this is a great dish for a party or picnic. Smoked scamorza, a cow's-milk cheese, is similar to mozzarella but firmer and drier.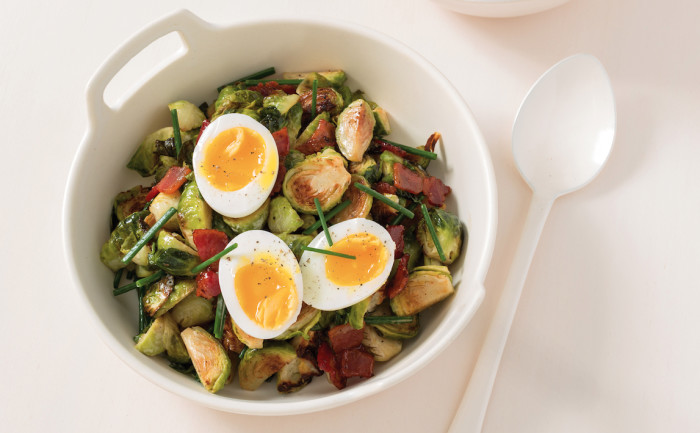 This is one of Ben's favorite recipes. He loves the combination of two textures of Brussels sprouts — the roasted chunks and the blanched leaves — and also the true Caesar dressing made with salty anchovies. Plus, it has soft eggs and bacon. I love to use bacon as a cheat to make things taste better, and here I really pushed the envelope by glazing it with maple syrup. In fact, this is actually a very indulgent dish masquerading as a healthy one, because it's centered around those Brussels sprouts. That makes it a very good way to get those who don't like green vegetables (like my children and my husband) to eat them.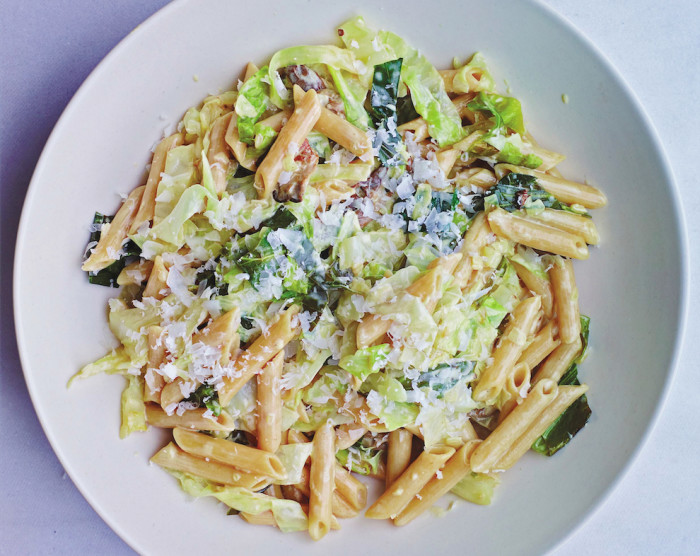 Like the little ridges in penne rigate that are designed to soak up sauce, the crinkly leaves of savoy cabbage catch every creamy, earthy drop as well. Cabbage, often regarded as poor people's food, feels luxurious in this mushroom-laden entrée. Here I like to use a combination of shiitake, oyster and cremini mushrooms, but almost any fresh mushroom will work fine.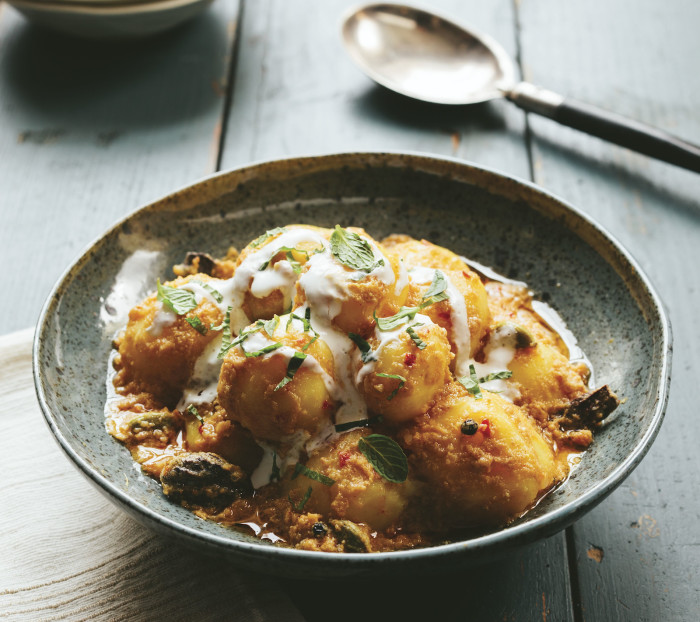 The traditional Kashmiri dum aloo calls for deep-frying small potatoes, piercing them with spices, and then stewing them in a tomato-yogurt curry sauce. Due to the ease of the slow cooker, I decided not to deep-fry the potatoes but did prick them with the tip of a sharp knife to infuse the flavors of the sauce into the meat of the potatoes. The flavors penetrated extremely well, yielding a lighter version of the ever-so-delicious dum aloo. Tart white poppy seeds (khuskhus) help thicken the spice paste; they can be found in Indian grocery stores.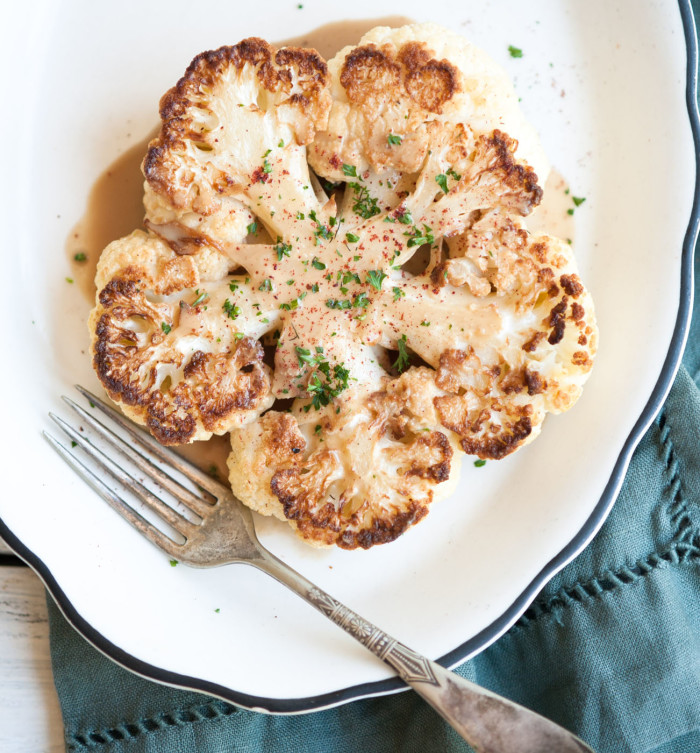 My impulse visit to Blue Hill in New York City left an indelible imprint. The crown jewel — surpassing even the dessert course — involved a cauliflower steak the size of a dinner plate, crisped on the edges and luscious under the weight of my fork. This recipe is my homage to that evening.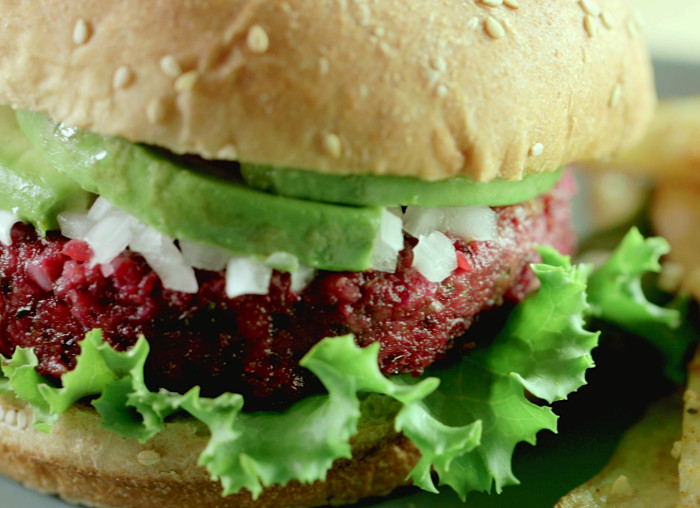 Well, everyone loves burgers, and this is a fine, upstanding burger-citizen made with some of my favorite ingredients: brown rice, lentils, and beets! They combine to form the perfect storm of vegan burgerness. It's not that they taste exactly like hamburgers or anything, but they do taste exactly like awesome veggie burgers. Rice provides hearty texture, to give you a substantial bite. Lentils are my go-to ground meat, so they were a natural addition. And beets give the burgers an intense (and vaguely disturbing) meat-like appearance, but they also add a lot of flavor, earthy and slightly sweet. Just something that takes your VB to the next level. And don't forget the fries!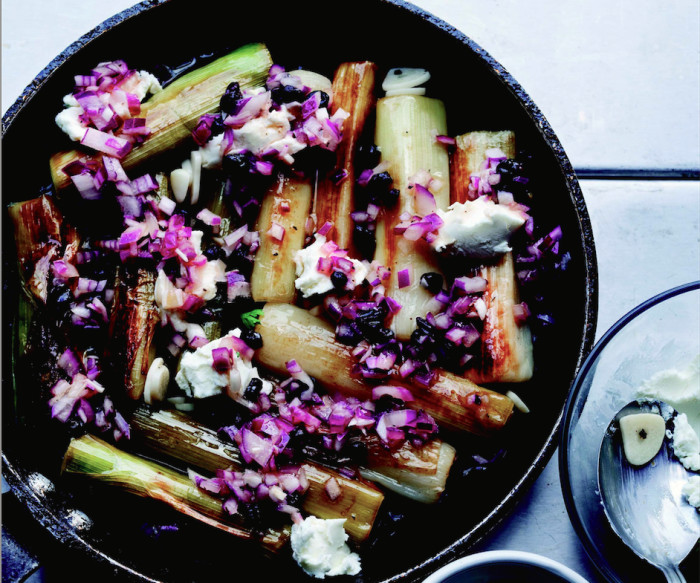 I have done it before, and I am doing it again here, that is, placing leek right in the center of a substantial standalone dish. This is not trivial for a vegetable that is normally given the side job of flavoring other things, like stocks and soups. I find the creaminess of leeks and their sweet onion-y flavor very satisfying. This dish, with its jewel-like currants, makes an elegant starter. Use long, relatively thin leeks if you can find them; otherwise just halve their number.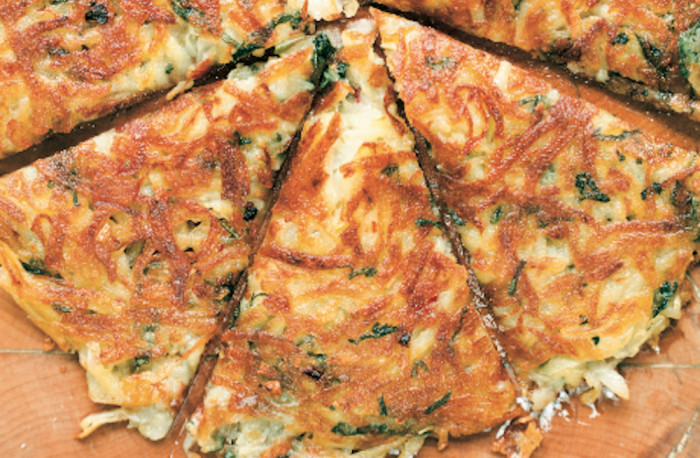 Sometimes, for a change, I add sweet potato to this recipe, but you could use carrots, parsnips — hey, why not try a whole heap of different vegetables? The cooking method remains the same. The galette should be crunchy on the outside and soft in the 
middle, with a lovely sage flavor throughout.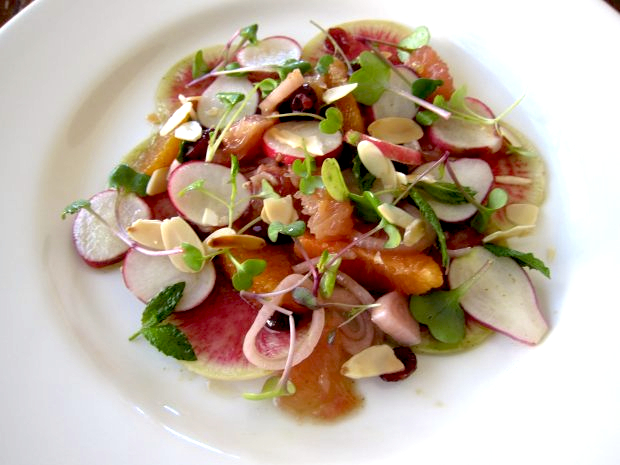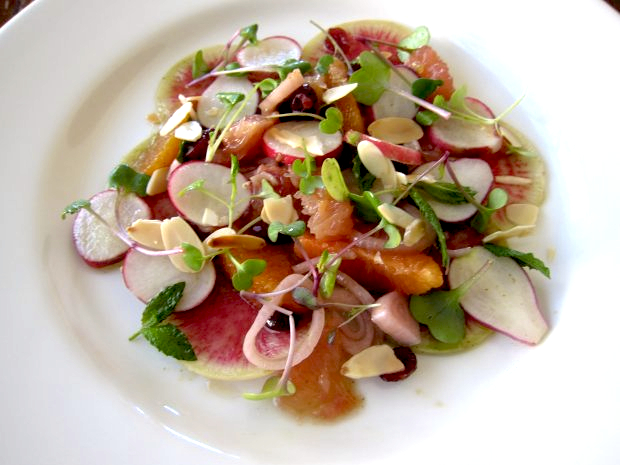 We recently drove about two hours north of New York City to visit with Josephine Proul, executive chef at the farm-to-table restaurant Local 111 in small town Philmont, to see what's on her early spring menu. This salad draws from Florida's in-season citrus, plus radishes and other ingredients sourced from Northeast producers.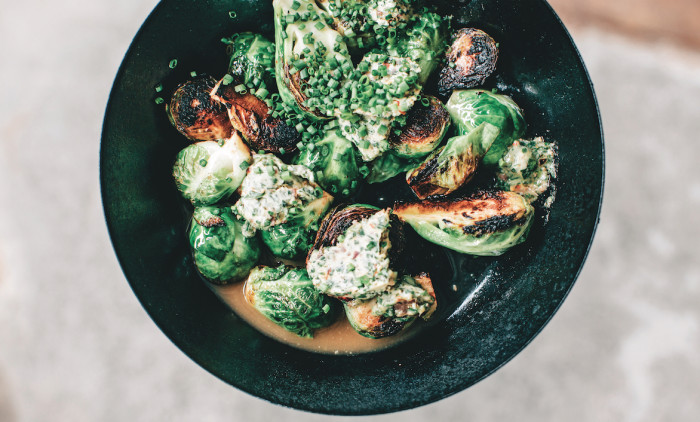 Use this recipe as a blueprint for infinite possibilities with many vegetables. The main technique here is to char the vegetable in a small amount of oil and introduce a more robust flavor. Use your favorite vegetables: cauliflower, okra, green beans and artichokes all work wonderfully. The anchovy butter is inspired by flavors of bagna cauda, the Piedmontese "hot bath" sauce. This recipe makes an appearance on the menu at Saffron on a yearly basis. It's a crowd favorite, even for those who aren't big fans of anchovies.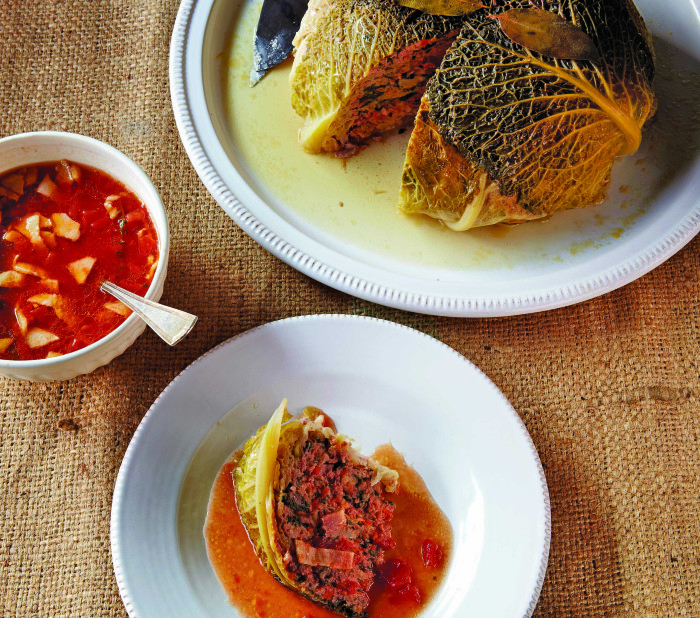 My good friend and accomplished amateur cook Jean-Michel Valette speaks fondly of his childhood days in France, when he often visited his grandmother, who lived in Vouvray in the Loire Valley. The dish he loved best was h er stuffed whole cabbage. When I pressed him for details, all he could remember is that she used a lot of butter. Through trial and error and the help of Julia Child's Mastering the Art of French Cooking, Volume Two, we came up with something close that makes Jean-Michel very happy.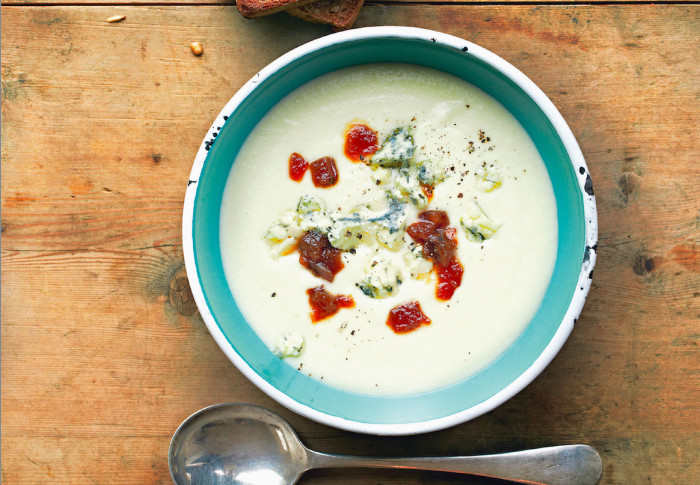 When cooked for a long time, cauliflower has a beautiful, velvety texture with a nutty and slightly spicy flavor. It goes excellently with blue cheese, but it needs some sharpness to stop the whole thing from getting too cloying, so we add lemon and a spoonful of chutney as a garnish.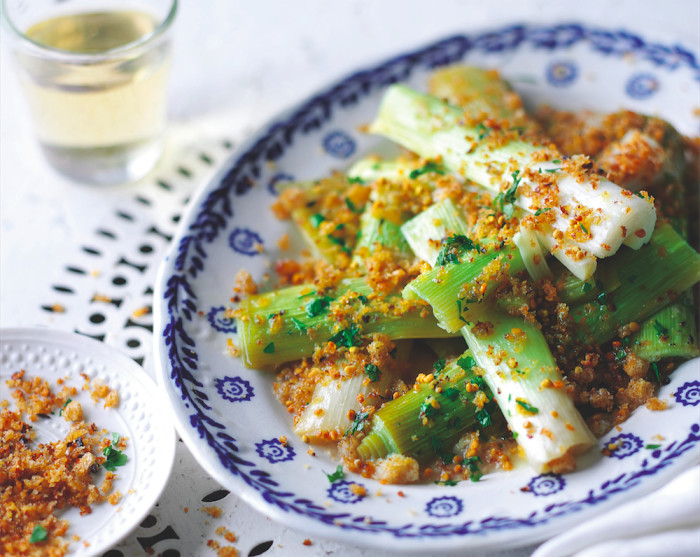 Leeks absorb the sweetness of honey and the sweet tartness of cider to make a side dish that is good enough to take center stage. The leeks cook slowly in their own juices, the flavors enhanced by just a small amount of honey. Then the dish gets another layer of bee magic with a scattering of crisp spicy breadcrumbs enriched with pollen. You don't need to make the breadcrumbs; the leeks are good without them, but they look and taste great. With some soft goat cheese or feta scattered over the top, these leeks make a good vegetarian supper. Otherwise, I love them alongside lamb, pork or fish.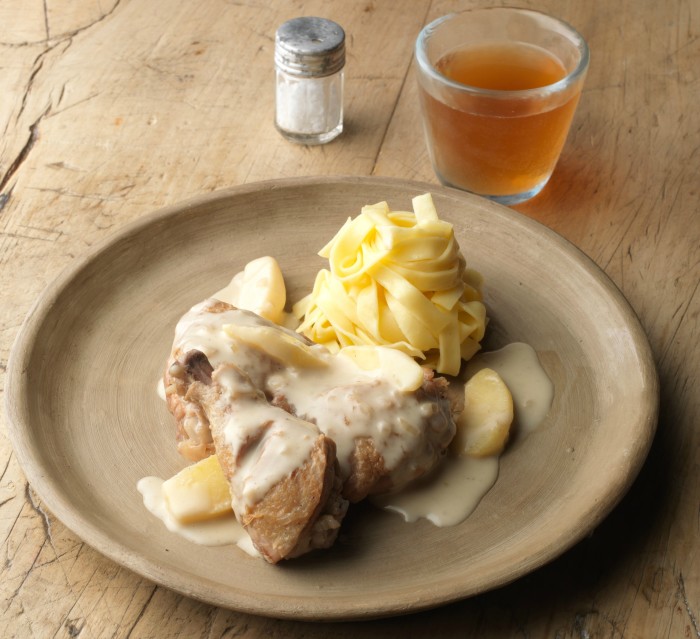 Normandy is famous for its apple-growing, so there they cook chicken in local cider. In Alsace, the same dish is prepared using Riesling wine. I think this dish is delicious served with buttered noodles, but purists often like it with mashed potatoes.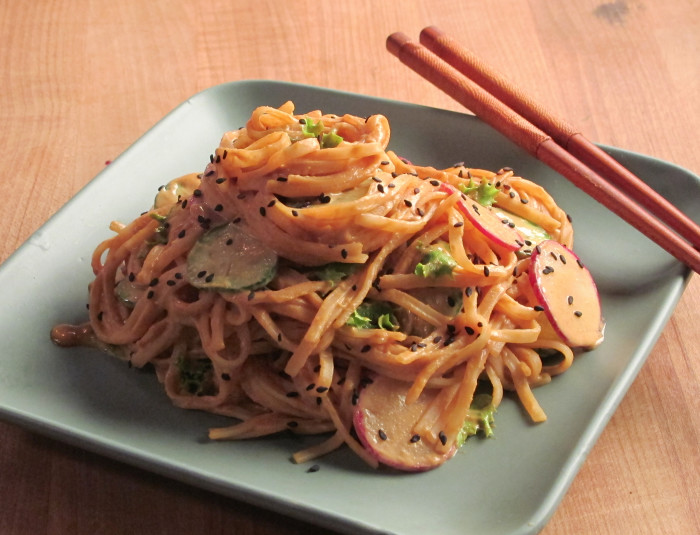 "Summer evenings are incomplete without a noodle salad like this to slurp up. Peanut-y, sesame-y, spicy and loaded with crisp and cooling radishes and cucumbers," says Isa Chandra Moskowitz.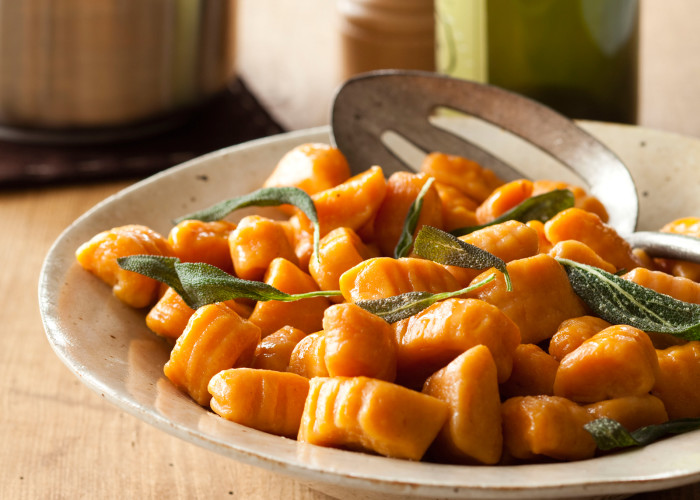 These deep orange sweet potato gnocchi are like little pillows from heaven. Tender and comforting, the gnocchi are swimming in a creamy almond-sage sauce, sending the classic sweet potato–sage combo into a whole new dimension.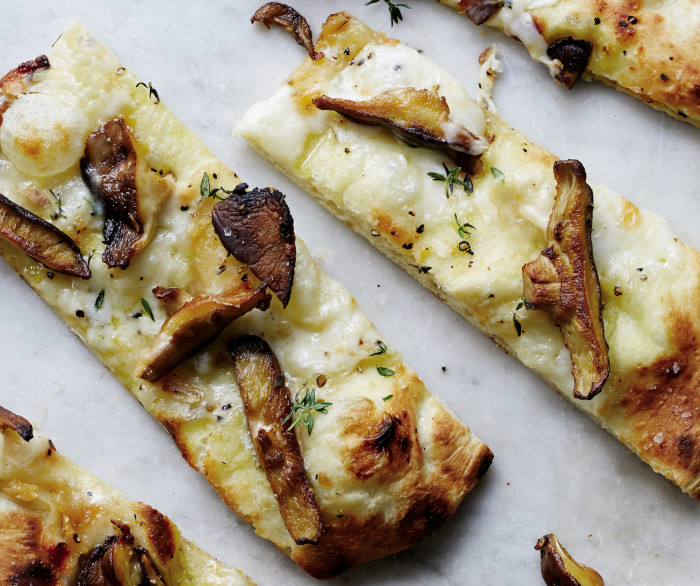 The thing about pizza is it's really a blank canvas for anything delicious. Which is why I frequently borrow combinations of ingredients from other dishes I've made and just drop them on a crust. This is a mix of flavors and a technique I discovered in a risotto recipe (thank you, Jamie Oliver). The technique for roasting mushrooms infuses them with an intense aromatic flavor while also caramelizing them perfectly — they don't get soupy — and the rich and earthy texture is the ideal foil to a warm, luscious (and yes, slightly stinky) Taleggio.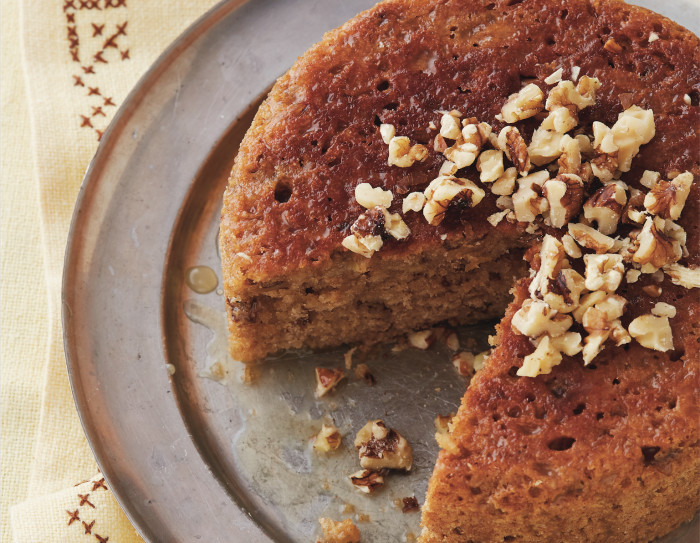 We both grew up near a famous local apple orchard and have fond memories of picking the apples, then rushing home to bake apple cakes and pies. Even if you don't pick them off the tree, be sure to bake this cake on a fall day. It will fill the kitchen with a sweet and spicy aroma, and you will enjoy a wonderful old-fashioned apple cake.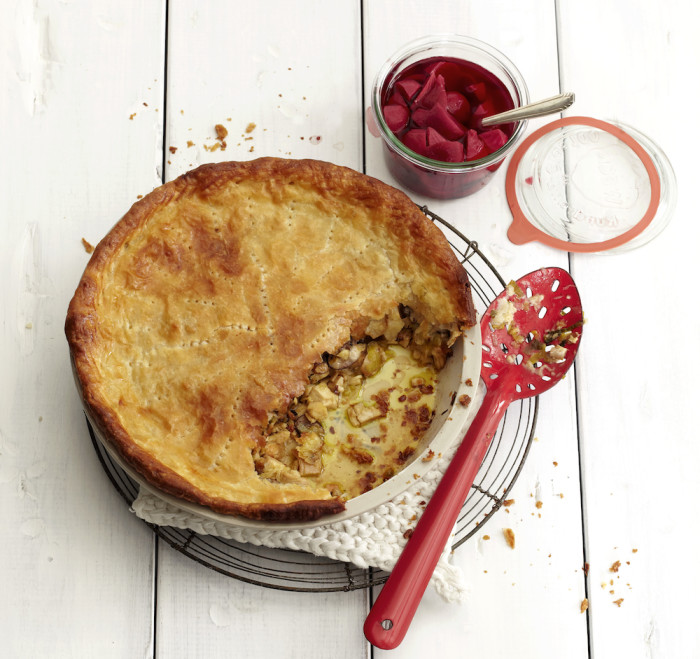 Chicken pot pies have a bad reputation: They call to mind the gluey, frozen things that you scooped up in front of the TV as a kid while watching Brady Bunch reruns. Well, here's one that's subtle, fresh, and — dare I say it? — elegant. With layers of chicken, tarragon, mushrooms, and leek topped by crisp puff pastry, it's hard not to return for a second helping. You can have it on the table in under an hour, far less if you have leftover roasted chicken on hand. Use wild mushrooms if you have them. Morels will transform this pie into a dinner-party-worthy main course or starter.