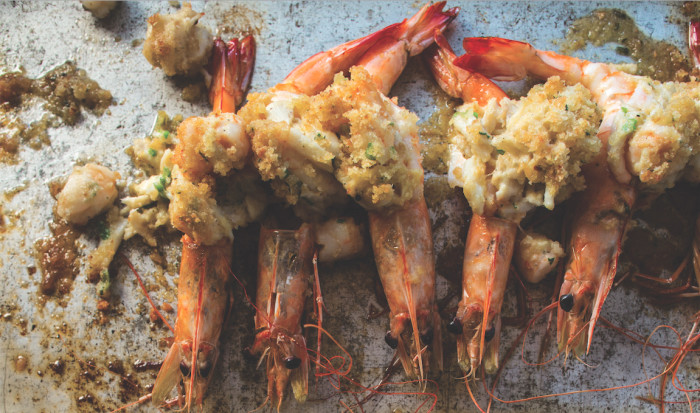 Check out our favorite Cajun recipes for Mardi Gras. If you've ventured to the great state of Louisiana, particularly the NOLA area, you're well aware that there can be no amount of intense partying without a full stomach. Louisiana's Gulf Coast features some of the best seafood you'll ever eat, and its signature Cajun food is a vibrant, spicy mix.
Now get a roux browning and decide whether you'll peel those shrimp or serve them head-on. We recommend head-on, of course.
Growing up, we'd go to these little joints all around New Orleans that had great stuffed shrimp. But the dish has changed so much. Now it's all premade, pre-stuffed and fried. I still make stuffed shrimp the way I remember them. I love the presentation: Head-on jumbo shrimp are stuffed with more shrimp and crabmeat piled as high as the shrimp will allow.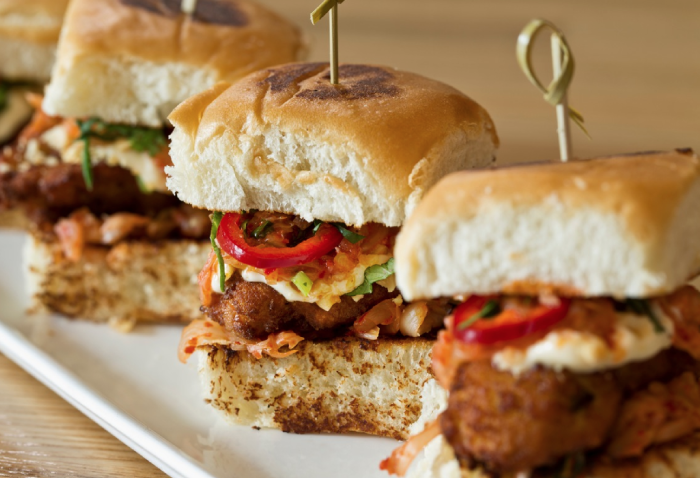 Food & Wine magazine's 2008 "Best New Chef" Giuseppe Tentori has served his Oyster Po'Boy Sliders with Kimchi and Peanuts at Zac Brown's Southern Ground Music Festival in Nashville. We went a few years ago  — it was awesome! The New Orleans–style sandwich comes to Nashville by way of chef Tentori's GT Fish & Oyster in Chicago, where it has received rave reviews (it's a favorite dish of the James Beard Foundation). Nuff said, right? Get your slider on. Maybe break out the old guitar.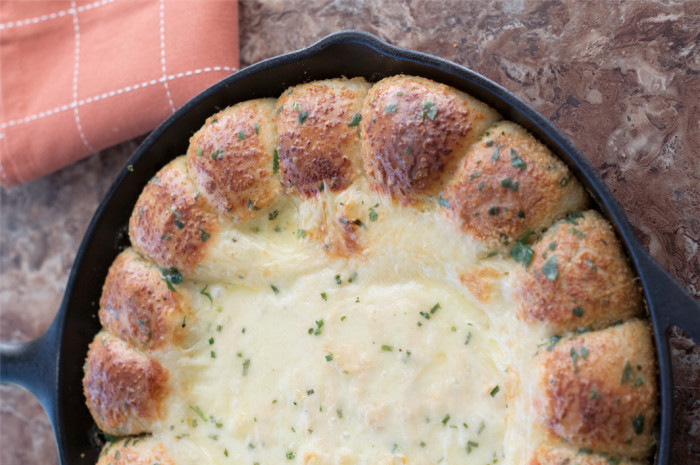 You can't beat a fabulous dip that bakes the dippers along with it in the same skillet. I love placing this interactive dip in the center of the table, then stepping back and watching everyone dig in. There's never a scoop left over.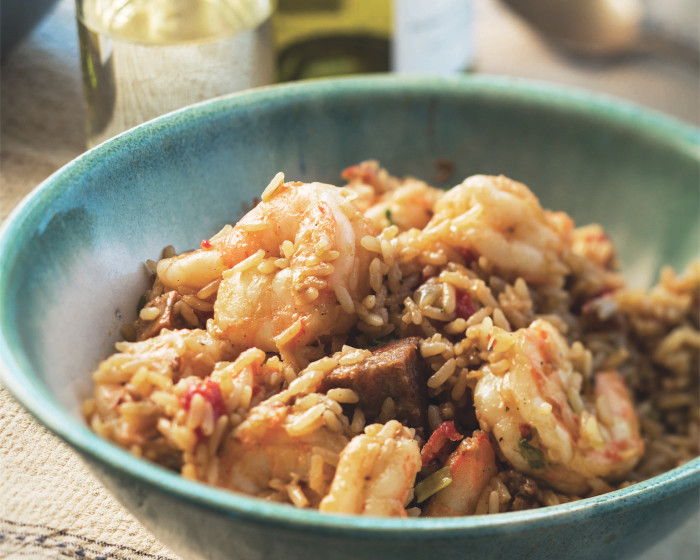 In Cajun country, they wouldn't think of using tomato in their jambalaya. In New Orleans, we do like our tomato, but not too much. We don't want jambalaya looking like Spanish rice. What's really important is to not overcook the shrimp. You want them gorgeous and plump. I add them at the very end and try not to stir the pot too often to check on them.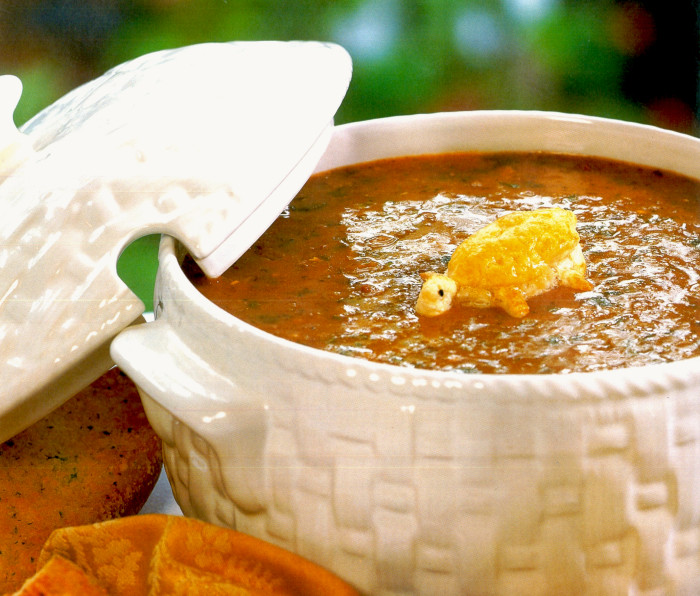 Turtle soup has been served at Brennan's since it opened 43 years ago. It's by far the most popular dish. You always get praise for certain dishes, but turtle soup is something very memorable to our guests — it's actually what a lot of them come here for. I've seen people just get soup and a baguette, sit at the bar and enjoy. The soup itself has a richness and a flavor that's unlike anything else. It's more of an elegant stew with eggs and spinach and a refined flavor that you won't find in a lot of other soups. We've put it out for parties of 150 or more.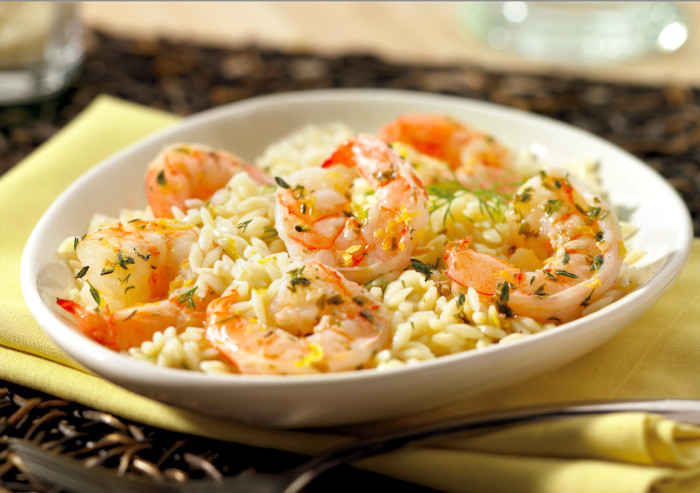 The best shrimp you've ever eaten isn't frozen or imported — it's right here in the good old US of A. Specifically, along the nutrient-rich Gulf Coast, which is home to plump, meaty shellfish in extraordinary abundance.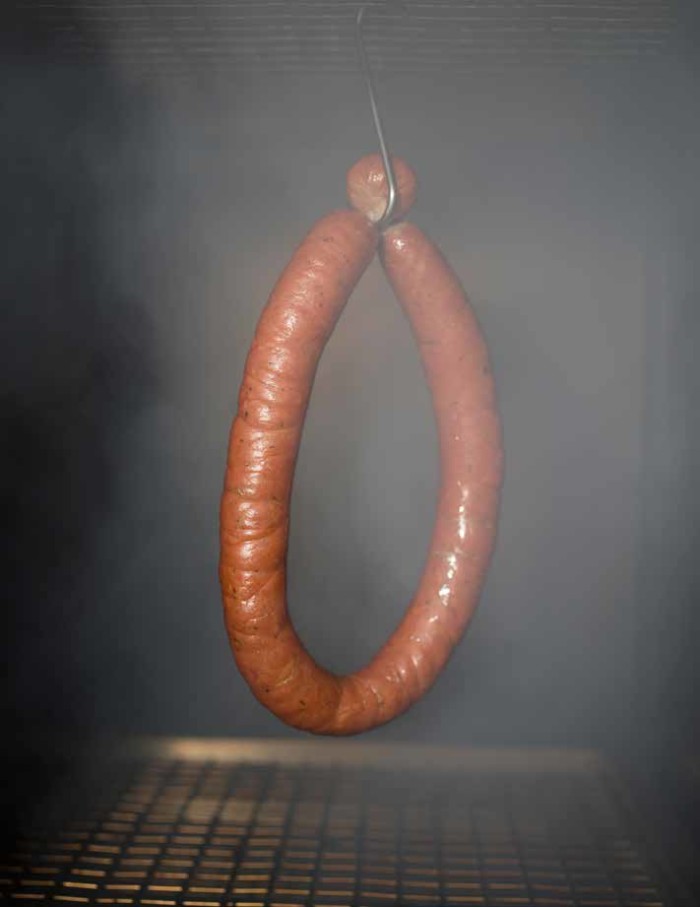 Not to be confused with the French sausage of the same name, this is a building block of Creole cuisine. It is traditionally made with pork shoulder, but I prefer the higher fat content of belly, which helps carry the flavors further, as well as maintaining moisture in the final product. It's a straightforward sausage to make, as long as you follow the steps properly, keeping the cold chain intact throughout the process.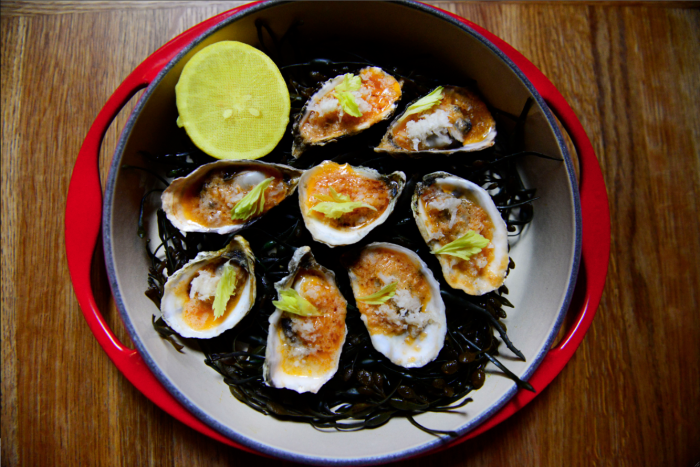 This recipe for grilled oysters comes to us from Jason Hua, chef de cuisine at the Dutch in New York City. His inventive preparation of our favorite bivalve stars a compound butter that riffs on a classic Bloody Mary. Well, it actually stars grilled oysters, one of the great treats of grilling season, but the butter's delicious on any number of things.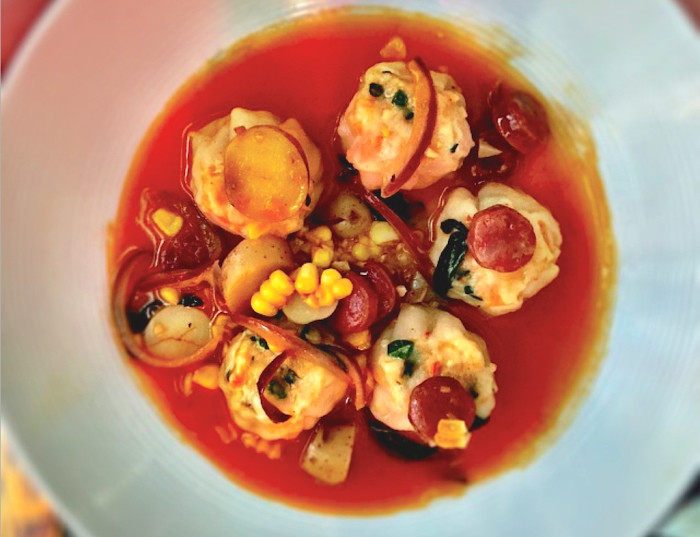 Over the past few years we've stopped by the kitchen at Talde in Park Slope to ask if the chef would slide us some of our favorite recipes. This ingenious full shrimp boil in the form of a lovely dumpling is one of them. Served in a spicy Old Bay–spiked broth, Talde's Shrimp Boil Shu Mai is an impressive new way to fuse Asian and Cajun. Make it at home and see for yourself.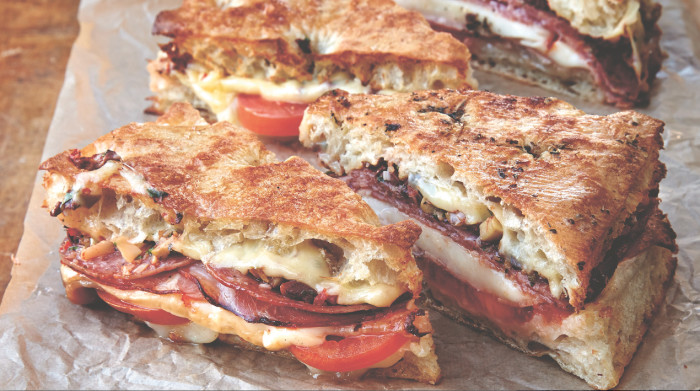 The muffaletta (also spelled muffuletta and probably 20 other ways, but generally pronounced "moo-fuh-LET-uh") originated in the French Quarter of New Orleans. Traditionally made on a light flat roll that is also called a muffaletta, it's a staple at lunch counters throughout Louisiana. While muffalettas are usually assembled and allowed to sit, wrapped, for several hours in a refrigerator before being eaten to allow the flavors to meld, we cook ours right away so that the bread can crisp up as a grilled cheese should.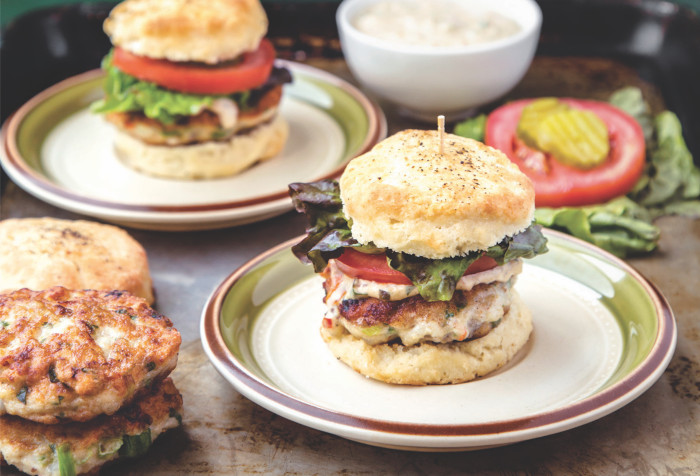 Making fish cakes at home is relatively new to me. I only discovered it recently, when I was really craving a homemade fish burger. Instead of going down the freezer aisle to pick up a pack of breaded "fish patties," I decided to be adventurous and try the fresh seafood case instead. Turns out, grinding up fish and shrimp with a bunch of other ingredients to make a mixture isn't all that difficult. The food processor does all the work for you. This slider is inspired by my trips to New Orleans. Catfish and shrimp are ground and formed into a patty, seared, and then topped with Cajun rémoulade sauce, lettuce, tomato, and pickles. Any white fish will work very well here — try cod or trout if you prefer.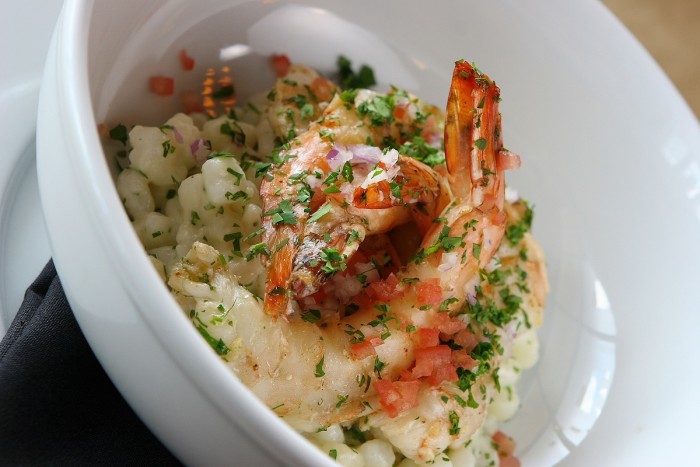 This recipe for creamy, cheesy grits topped with marinated shrimp hails from heralded, no-frills Miami eatery Bulldog Barbecue, owned by chef Howie Kleinberg. This recipe for two is easy to make, fancy-looking, and incredibly delicious.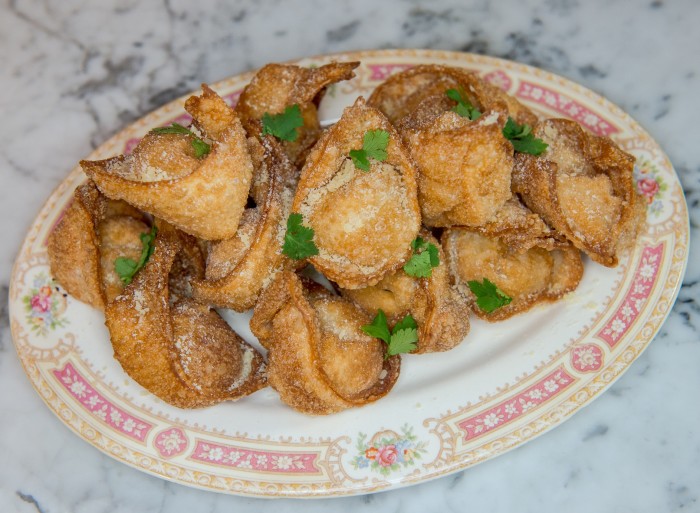 Who doesn't like crab rangoon? We wanted to think of the best way to flip it up for game day snacking. We came up with a Cajun-flavored filling that hits all the right notes, then switched the crab stick out for real crabmeat and added spicy sausage, rotel tomatoes and cilantro. Linguisa or a Cajun sausage would do really well here, but Jimmy Dean Hot also works great. Unlike a lot of fried food, these hold up well and are still delicious when eaten at room temperature. They're easy to make and super tasty!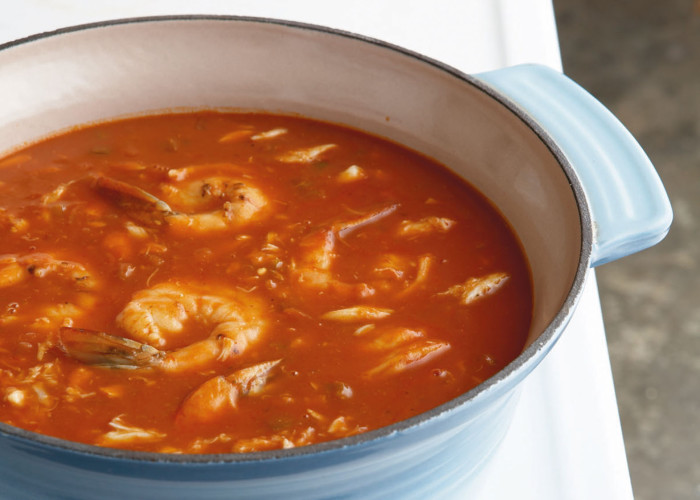 To quote the regional cookbook Louisiana Entertains, "Good gumbos are like good sunsets: No two are exactly alike, and their delight lies in their variety." All gumbos use a roux. However, in addition to a roux, some gumbos flavor and thicken with okra and others call for filé powder. Integral to Creole and Cajun cooking, filé powder is made from the dried leaves of the sassafras tree. It is used not only to thicken gumbo but also to impart its mild, lemon flavor. Filé powder should be stirred into gumbo toward the end of cooking or it will become tough and stringy.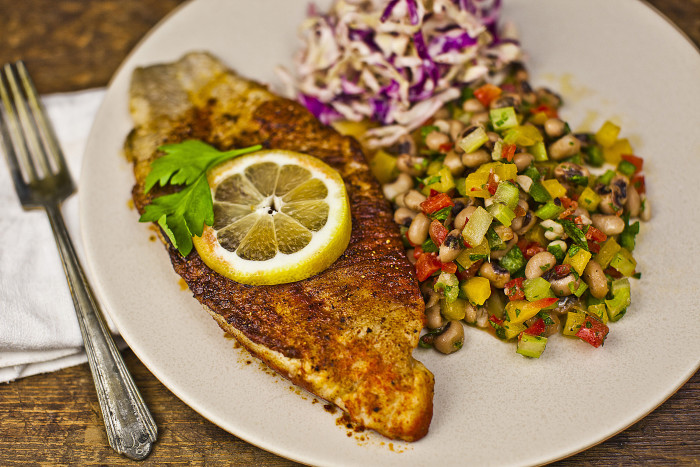 Now when we say blackened, we don't actually mean black. That would mean your catfish is charred, and not necessarily in a good way. Rather, when hot fat meets dry spices, they burn slightly, or "blacken," giving you a great, crisp sear and releasing all the oils from the spices right into the fish. Best of all, this technique is so easy you won't even need a "burner" fillet.
Gulf Coast Seafood has been providing fishermen, grocers, chefs and foodies with an economic engine that powers the entire region. The Gulf Coast produces 70 percent of the nation's oysters. Thanks to the Louisiana Seafood Promotion and Marketing Board for this awesome grilled oyster recipe, perfect for summer barbecues or beach grill-outs. Don't worry, there's bacon in there, too.