Now There's A Meal Kit For Baby Food!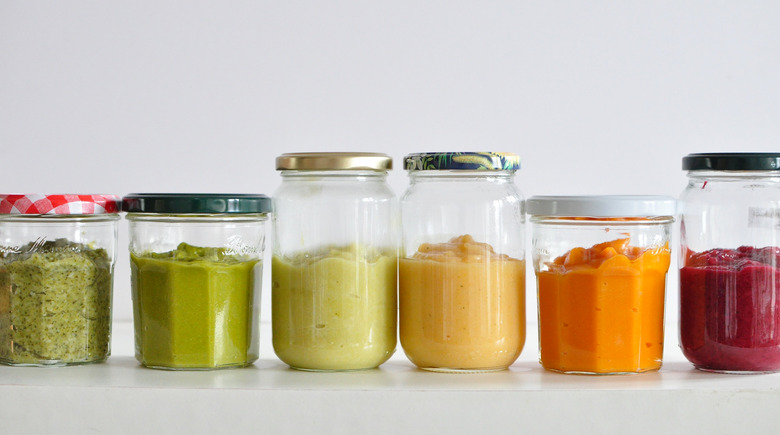 Thistle Baby is a meal kit that delivers everything you need for delicious organic baby food. (Photo: vialbost/Fli
Ensuring that nobody is left out of the healthy meal kit craze — not vegans, carnivores or the gluten-free — is Thistle Baby, a meal kit for baby food. A new service from Thistle, which delivers customizable organic, plant-based meal kits and juices, Thistle Baby delivers pre-washed and chopped organic, flash-frozen fruits, vegetables, herbs and spices. That's right: herbs and spices. Hey, if your kid doesn't get to know and love them early on, it may be harder to enjoy them later. Each Thistle meal costs about $2, comparable to (and often less than) the price of a jar of organic baby food.
Homemade baby food, as opposed to jarred, is not only more cost-effective and lower in sugar and salt, but also helps babies learn to enjoy the taste of fruits and vegetables more effectively. Homemade food is also linked to lower body mass index earlier in life, which lays the foundation for a healthier childhood.
Now if you're thinking, "Yeah, I can purée a sweet potato and add...whatever," think again. These pros have come up with combinations we'd happily eat, like the Little Green Machine: Broccoli, asparagus, green beans, Bartlett pears, tarragon.
And just like that, your baby will know and love the flavor of tarragon.