Where To Find Vegetarian Food In Fiji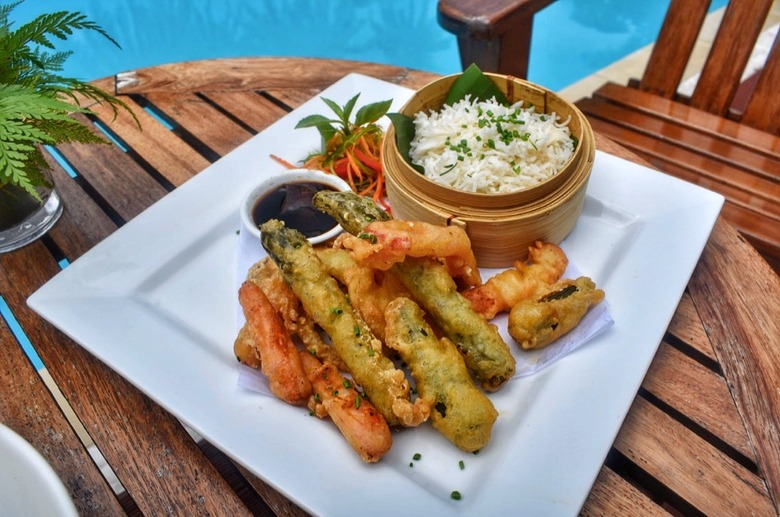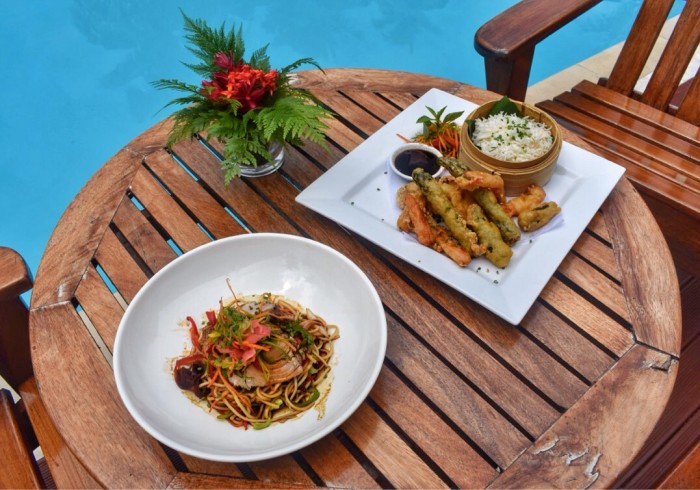 Known more for its beautiful beaches, rich culture and warm hospitality than for its food, Fiji has a far more extensive culinary repertoire than one might think. This group of South Pacific islands has a deep and diverse culture, and its cuisine takes influence from India, China, Polynesia, Melanesia, Rotuma and several other Pacific Islands. But just how diverse is the vegetarian food in Fiji?
While the cuisine generally involves little meat except pork, a large part of the basic diet is fish, mussels, crabs and lobster. Not knowing much else about Fijian food, I was unsure what vegetarian dishes would be easily available and what the quality of them would be. However, earlier this month I visited Fiji and found the vegetarian food to be tasty, complex and far more varied than I thought. Here's where to find the best of it.
SAVUSAVU, VANUA LEVU
Because Fiji is made up of 330 islands, many of which are tiny and remote, I focused my search on the country's two main islands, Viti Levu and Vanua Levu. My first stop was Vanua Levu, where I headed to the popular Savusavu region on the south coast. The restaurant at Jean-Michel Cousteau is known to be one of the best places to eat on the island, and set against the Savusavu Bay under coconut timber pergolas the views are spectacular. This was my first taste of Fijian cooking, and it didn't disappoint.
Under the guidance of executive chef Raymond Lee, the food is a blend of traditional dishes with a strong Asian influence, perfectly showcasing the fusion elements of Fijian cooking. The vegetable tempura in particular was exquisite — light, nongreasy batter with fresh, still-crunchy vegetables. It was the first time I can remember eating tempura and not feeling oily after.
Staying with the Asian-inspired menu for a moment, the tofu vegetable summer rolls with spicy dipping sauce were wonderful. I've always had a thing for summer rolls — something about those raw and crisp vegetable shavings against the gorgeously squidgy rice paper. The ones at Jean-Michel Cousteau were among the best I've had, with light, zingy notes of fresh mint and cilantro balancing out the (very) spicy dipping sauce.
But I wanted to try a different side to this menu, so breakfast the next day was also at the Jean-Michel Cousteau restaurant. Coconut is one of the staples of the Fijian diet — unsurprising given the abundance of palm trees — and they appear everywhere in traditional cooking. So I had to try the breakfast specialty of coconut pancakes, which were heavenly. Lighter than normal pancakes, they were fluffy, creamy and sweet, though not too sweet, even with syrup.
The next stop was Koro Sun, where I was introduced to kokoda, a traditional dish that's basically the Fijian version of ceviche. I love the sharp, tangy flavors of the ceviche marinade, and during my travels in South America I managed to find several vegetarian versions. At Koro Sun I tried vegetarian kokoda, which continued my love affair for this type of dish. The only substantial difference between ceviche and kokoda is that the latter has one additional vital ingredient, the ubiquitous coconut.
I was given a demonstration on how to make fresh kokoda: To get the super-fresh coconut milk, the coconut flesh is grated into a bowl and the milk squeezed out. Then the coconut milk is mixed with onions, chilies, carrots, celery, tomato, cilantro, ota (a local edible fern that tastes like bitter spinach) and lots of lime and lemon juice. The creaminess of the coconut milk balances out the acidity that you often find in ceviche, and it was truly delicious. Served in a coconut (what else?), this was one of my most memorable meals in Fiji.
LABASA, VANUA LEVU
The cuisine of northern Vanua Levu, in and around Labasa, is known mostly for its curries and spices. The migration of Indians to Fiji began in the 1870s, when thousands arrived to work in the sugarcane industry, and today around 40 percent of the Fijian population is of Indian descent. As a result, a distinctive style of "Fijian-Indo" cooking evolved, and Fijian cuisine has elements of colorful curries and spices that neighboring countries don't.
The first stop I made here was Palmlea Farms, an eco restaurant where most of the vegetables are from the garden and the fish is locally and sustainably caught. I was so impressed with the quality and variety of the food here — as well as the warmth of owners Joe and Julie — that I ate at Palmlea several times, and the dish I was most surprised to see on the menu here was a vegetarian pie.
Being a Brit, I love my pies, but finding a decent meat-free pie in the South Pacific seemed unlikely. But these were outstanding: a mix of fresh, organic vegetables encased in buttery homemade pastry and, in keeping with the territory, with a hint of local curry flavoring to add a little kick. These pies are so good that the owners are soon going to start exporting them to the rest of Fiji (though sadly not the UK).
But I didn't come to Fiji just to eat pies, however delicious and inspired by local flavors they might be. One of the most traditional ways of cooking in Fiji is with a lovo, an underground oven whereby the food is wrapped up in leaves (usually banana), placed in the ground and covered with hot embers. I knew I had to try something from the lovo oven, but the most popular dish is palusami, which traditionally is fish wrapped in taro leaves with coconut cream, onions, tomatoes, salt and chili.
When I explained to the chef, Malti, that I was vegetarian but wanted to try this traditional style of cooking, she happily knocked out a vegetarian version with potatoes, onion and eggplant taking the place of the fish. This vegetarian palusami turned out to be one of my favorite meals in Fiji; the lovo cooking process steams the food until tender and gives it a wonderful smoky, earthy flavor that I wasn't expecting at all. A truly mouthwatering meal.
Because Fiji's bounteous seafood features heavily in its cuisine, I'd been worried that I might miss out on some of the country's more traditional dishes. But this wasn't the case, and the quality and variety of the food here is one of the main things I will take away from my visit — perhaps second only to the warmth of the locals, easily the friendliest people I've encountered in my life. Then again, with such good food as well as such spellbinding surroundings, perhaps it's no surprise that everyone seems happy.
Selene Nelson is a U.K.-based journalist who is traveling the world for a year, reporting on her search for vegetarian food in each of the locales she visits.