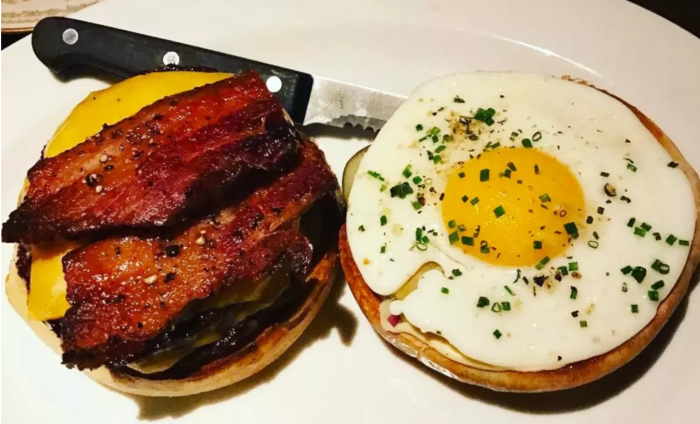 Winter can be a slow time for restaurants, when a relentless cold front (or not) and post-holiday budgets keep many from dining out in the year's first couple of months. Still, plenty of New York City establishments have recently opened their doors in the city's five boroughs, and we say that these first few months just might be the best time to try them out — waits are shorter, service can be more attentive and seasonal ingredients are surprisingly plentiful. While covering the newcomers and gallivanting around, as we're wont to do, here are a few trends we've picked up on.
1. Fewer American bottles on wine lists
Take a close look at the wine list at the next NYC hot spot you visit. Whether it's a simple one-page collection or there are slightly more options, the list is more likely than ever to include wine from around the globe, with a smaller section of domestic selections (this may not hold true at fine-dining institutions that present an entire wine tome to accompany dinner). While it's always been relatively common for, say, French or Italian restaurants to carry bottles solely from their home countries, it's rather surprising to notice new, buzzy American restaurants not promoting wine grown on home soil. These bottles do remain the most marked up on many lists, however.
2. Burger insanity
New York Post restaurant critic Steve Cuozzo addresses this issue in a recent column, but the average price of "chefs' burgers" has risen considerably — and to absurd levels — in the past few months. Almost all popular new NYC restaurants feature a "custom blend" burger from renowned meat purveyor Pat LaFrieda or some type of Kobe/wagyu patty, loaded with extravagant toppings like foie gras, bone marrow and/or truffles. Prices can range anywhere from $25 to $40, sometimes not including fries, which add on another $5 to $7. And yes, we're still talking about burgers. You'd even be hard-pressed to find a burger under $18 or so at less-trendy restaurants.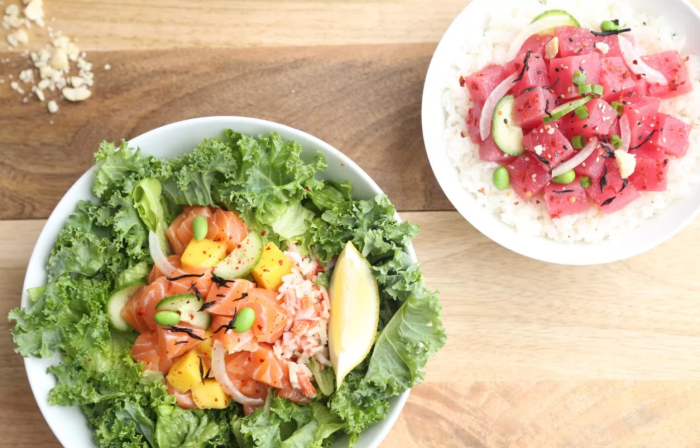 3. Poke is bigger than ever, but the next "big" dish remains anyone's guess.
Editors and trend-predictor "experts" alike were quick to anoint everything from olives to kimchi to jackfruit as "the next big thing" of 2017. While a couple of these items may have popped up on a few more restaurant menus in the Big Apple, the breakout star of 2016, poke, has continued to dominate the early part of the year. Jam-packed assembly-line venues are opening seemingly weekly, each offering a slightly different take on the classic Hawaiian dish. Side note: It's amusing to watch people choose a white rice base, add extra protein, tack on a plethora of fat-filled, fried toppings and finish it off with a healthy dose of spicy mayo while referring to their "healthy" lunch. It's somewhat akin to ordering a Diet Coke with that Big Mac, or piling ranch dressing on a salad.
4. The line phenomenon isn't going anywhere.
For those of you who thought the practice of people queuing up for hours on end to try the latest food-fad item or restaurant was just a flash in the -pan: fuggedaboudit. Just pass by newly opened dim-sum specialists Tim Ho Wan or milkshake joint Black Tap Burgers any evening to witness the madness. Whether it's fueled primarily by general curiosity, mob mentality, Instagram or the food's vast superiority (doubtful), hordes of people continue to wait unprecedented amounts of time for their food.

5. Reservations remain impossible.
Who on earth is getting these prime-time tables at NYC's newest restaurants? Gone are the days when logging on to OpenTable exactly one month in advance could result in an 8 p.m. seating at the city's most desirable spots. Now a similar search might yield the dreaded "5:30 or 10 p.m.?" conundrum. A recent dinner at a packed house at Dan Kluger's new Loring Place (full disclosure: I made the reservation through their PR team) made me wonder just how, exactly, the other 160 or so diners managed to reserve a table. It's well known that restaurants save some of their tables for VIPs, industry members and friends and family, but since when has city restaurant dining become so political?