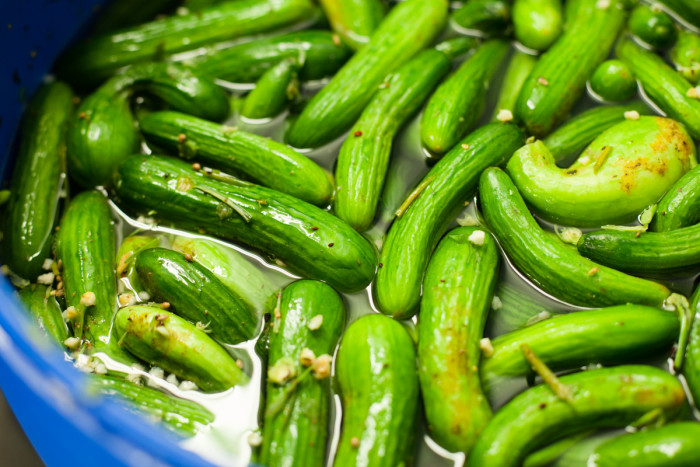 If you're an avid reader of Food Republic, you know we're huge fans of all things fermented. We even dedicated a whole week last year to the fine art of food preservation. Lucky for us, New York City (home of FR headquarters) is hosting its first fermentation festival. It's our version of a state fair, but with more fresh, sour snacks than fried things on sticks.
The event is on Saturday, February 25, at the Brooklyn Expo Center from 11 a.m. to 3:30 p.m. Expect over 30 vendors dishing out their best pickles, seminars and demonstrations, homebrew competitions, workshops tailored to the little ones, live music, food trucks and more. The Fuhmentaboudit! podcast will be recording its 200th episode live at the event, and the Zero Point Zero Production team will also be camping out, selling copies of our latest project, Cured, the first all-fermentation magazine.
Tickets, $20, are available here. All proceeds from the festival will go to benefit the NYC Brewers Guild and Just Food, a nonprofit organization that advocates access to locally grown food in underserved New York City neighborhoods.