Speech@NYU, the online master's in speech language pathology from NYU Steinhardt, has produced a dysphagia cookbook focused on improving the quality of life of the millions of patients who have trouble speaking, chewing and swallowing. While blended foods like purees are easy fare for patients to eat, they're not exactly exciting and generally fail to take into account the satisfying nature of flavor and texture, as well as cultural food preferences. Dining With Dysphagia: A Cookbook seeks to solve that problem.
"Eating and swallowing safely are so important in our daily lives for both nutritional reasons and being able to share meals with others," says Erin Embry, the director of Speech@NYU and a clinical assistant professor of communicative sciences and disorders at NYU Steinhardt. "Having difficulty swallowing can negatively impact one's quality of life. Our cookbook is a reminder that we should be taking care of the whole person, not just treating symptoms."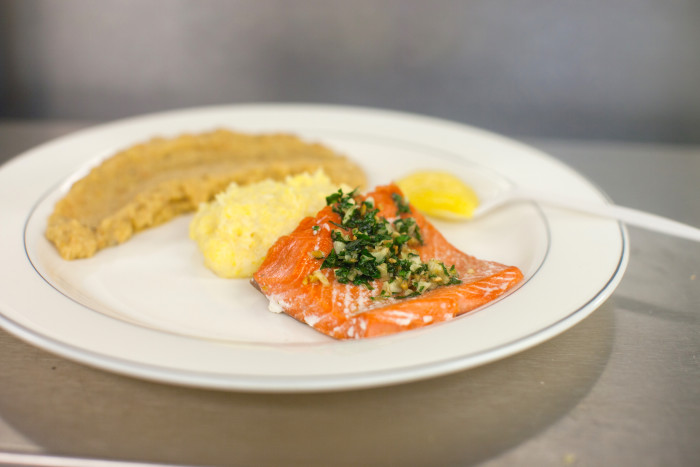 The collection of recipes came from an Iron Chef–style "Dysphagia Challenge" the school held on January 19, inspired by an intersession class that brought together NYU graduate students from the nutrition program and the communicative sciences and disorders program. The judges: celebrity chefs Rocco DiSpirito and Michael Ferraro. By highlighting the softer texture of nutritious ingredients like salmon, tofu, grits, lentils and slow-roasted root vegetables, students presented flavor-rich dishes that maintained a palatable, satisfying texture. The book even includes recipes for stuffed burgers and meatballs.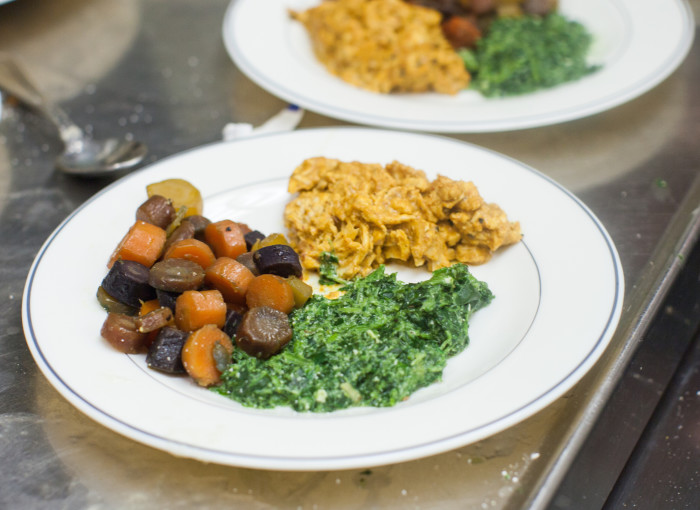 "Food should always nourish the body and soul," says Lisa Sasson, clinical associate professor in the department of nutrition, food studies and public health at NYU Steinhardt. "We should never assume that because a patient has swallowing problems that their food choices will be limited to pureed mush."
You can download the free e-book here.