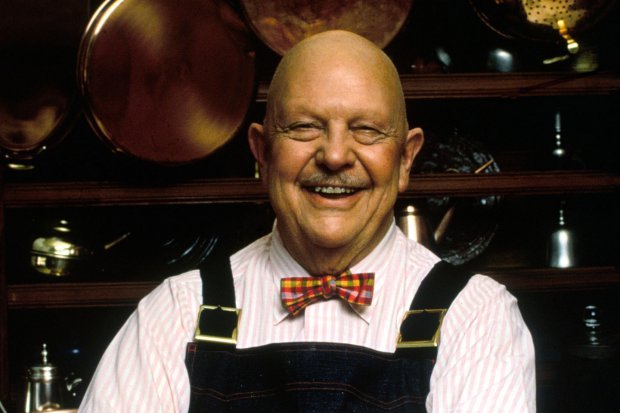 This morning, the James Beard Foundation announced the chef and restaurant semifinalists for its annual awards program, which will be presented at the Lyric Opera of Chicago on Monday, May 1. The James Beard Awards have long been considered the most prestigious culinary awards presented in America, due both to their legacy (they've been given out since 1990) and to the fact that the judging panel is made up of industry experts and peers as opposed to, say, journalists or anonymous inspectors.
The finalists will be announced on Tuesday, March 15, in Los Angeles. We'll have much more about the Beard Awards in the coming weeks.
Here are this year's semifinalist nominations.
Best New Restaurant
Bastion, Nashville
Drifters Wife, Portland, ME
Esker Grove at the Walker Art Center, Minneapolis
The Federal, Atlanta
Flora Street Cafe, Dallas
Gwen, Los Angeles
Han Oak, Portland, OR
In Situ, San Francisco
Katoi, Detroit
KYU, Miami
Le Coucou, NYC
No Anchor, Seattle
Olmsted, Brooklyn, NY
Oriole, Chicago
Pineapple and Pearls, Washington, D.C.
Roister, Chicago
Saint Leo, Oxford, MS
Saté Kampar, Philadelphia
Senia, Honolulu
Shibumi, Los Angeles
SingleThread, Healdsburg, CA
Smyth, Chicago
SRV, Boston
Sweet Home Café at the National Museum of African American History and Culture, Washington, D.C.
Tartine Manufactory, San Francisco
Turkey and the Wolf, New Orleans
Upper Bar Ferdinand, Seattle
Outstanding Baker
Evan Andres, Columbia City Bakery, Seattle
Dianna Daoheung, Black Seed Bagels, NYC
Elizabeth Degener, Enfin Farms, Cape May, NJ
Evrim Dogu, Sub Rosa Bakery, Richmond, VA
Tova du Plessis, Essen Bakery, Philadelphia
Ken Forkish, Ken's Artisan Bakery, Portland, OR
Mark Furstenberg, Bread Furst, Washington, D.C.
Michelle Gayer, Salty Tart, Minneapolis
Zachary Golper, Bien Cuit, Brooklyn, NY
Phoebe Lawless, Scratch, Durham, NC
Belinda Leong and Michel Suas, B. Patisserie, San Francisco
Lisa Ludwinski, Sister Pie, Detroit
Sarah O'Brien, Little Tart, Atlanta
Taylor Petrehn, 1900 Barker, Lawrence, KS
Alex Phaneuf and Or Amsalam, Lodge Bread Co., Los Angeles
Alison Pray, Standard Baking Co., Portland, ME
Zak Stern, Zak the Baker, Miami
Lionel Vatinet, La Farm Bakery, Cary, NC
Greg Wade, Publican Quality Bread, Chicago
Carlyle Watt, Fire Island Rustic Bakeshop, Anchorage, AK
Outstanding Bar Program
Anvil Bar & Refuge, Houston
Arnaud's French 75 Bar, New Orleans
The Baldwin Bar, Woburn, MA
Bar Agricole, San Francisco
Bar Goto, NYC
Canon, Seattle
Chesapeake & Maine, Rehoboth Beach, DE
Clyde Common, Portland, OR
Columbia Room, Washington, D.C.
Cure, New Orleans
The Dead Rabbit, NYC
The Esquire Tavern, San Antonio
Kimball House, Decatur, GA
Lost Lake, Chicago
Manifesto, Kansas City, MO
Martha, Philadelphia
Marvel Bar, Minneapolis
The Portland Hunt + Alpine Club, Portland, ME
Standby, Detroit
The Varnish, Los Angeles
Outstanding Chef
Andrew Carmellini, Locanda Verde, NYC
Ashley Christensen, Poole's Diner, Raleigh, NC
Matt Dillon, Sitka & Spruce, Seattle
Gabrielle Hamilton, Prune, NYC
David Kinch, Manresa, Los Gatos, CA
Christopher Kostow, The Restaurant at Meadowood, St. Helena, CA
Mark Ladner, Del Posto, NYC
Mike Lata, FIG, Charleston, SC
Donald Link, Herbsaint, New Orleans
Tony Mantuano, Spiaggia, Chicago
Carrie Nahabedian, Naha, Chicago
Daniel Patterson, LocoL, Los Angeles
Andrea Reusing, Lantern, Chapel Hill, NC
Alex Roberts, Restaurant Alma, Minneapolis
Gabriel Rucker, Le Pigeon, Portland, OR
Michael Solomonov, Zahav, Philadelphia
Ana Sortun, Oleana, Cambridge, MA
Fabio Trabocchi, Fiola, Washington, D.C.
Blaine Wetzel, Willows Inn on Lummi Island, Lummi Island, WA
Eric Ziebold, Kinship, Washington, D.C.
Outstanding Pastry Chef
Marc Aumont, Gabriel Kreuther, NYC
Melissa Chou, Mister Jiu's, San Francisco
Kelly Fields, Willa Jean, New Orleans
Aya Fukai, Maple & Ash, Chicago
Meg Galus, Boka, Chicago
Megan Garrelts, Rye, Leawood, KS
Maggie Huff, FT33, Dallas
Maura Kilpatrick, Oleana, Cambridge, MA
Ilma Lopez, Piccolo, Portland, ME
Margarita Manzke, République, Los Angeles
Dolester Miles, Highlands Bar & Grill, Birmingham, AL
Nick Muncy, Coi, San Francisco
Kristen Murray, Måurice, Portland, OR
Ghaya Oliveira, Daniel, NYC
Pat O'Malley, Hungry Pigeon, Philadelphia
Casey Renee, Whitfield, Pittsburgh
Laura Sawicki, Launderette, Austin
Shannon Swindle, Craft, Los Angeles
Cynthia Wong, Butcher & Bee, Charleston, SC
Diane Yang, Spoon and Stable, Minneapolis
Outstanding Restaurant
Bluestem, Kansas City, MO
Cafe Juanita, Kirkland, WA
Chase's Daily, Belfast, ME
Five & Ten, Athens, GA
Fore Street, Portland, ME
Frankies 457 Spuntino, Brooklyn, NY
Frasca Food and Wine, Boulder, CO
Highlands Bar and Grill, Birmingham, AL
Jaleo, Washington, D.C.
La Casita Mexicana, Bell, CA
L'Atelier de Joël Robuchon, Las Vegas
L'Etoile, Madison, WI
Momofuku Noodle Bar, NYC
Nopa, San Francisco
Pizzeria Bianco, Phoenix
Quince, San Francisco
Rasika, Washington, D.C.
Sagami, Collingswood, NJ
The Spotted Pig, NYC
Topolobampo, Chicago
Outstanding Restaurateur
Ashok Bajaj, Knightsbridge Restaurant Group, Washington, D.C. (The Bombay Club, Rasika, The Oval Room, and others)
Paul and Joe Bartolotta, The Bartolotta Restaurants, Milwaukee (Ristorante Bartolotta, Harbor House, Lake Park Bistro, and others)
Kevin Boehm and Rob Katz, Boka Restaurant Group, Chicago (Boka, Girl & the Goat, Momotaro, and others)
Gabriela Cámara, Cala, San Francisco
JoAnn Clevenger, Upperline, New Orleans
Sam Fox, Fox Restaurant Concepts, Phoenix (The Arrogant Butcher, Culinary Dropout, Olive & Ivy, and others)
Ford Fry, Atlanta (The Optimist, St. Cecilia, State of Grace, and others)
Richard Gonzmart, Columbia Restaurant Group, Tampa, FL (The Columbia, Ulele, Goody Goody)
Garrett Harker, Boston (Eastern Standard Kitchen & Drinks, Island Creek Oyster Bar, Row 34, and others)
Eddie Hernandez and Mike Klank, Taqueria del Sol, Atlanta
Martha Hoover, Patachou Inc., Indianapolis (Café Patachou, Petite Chou Bistro, Napolese Artisanal Pizzeria, and others)
David Howard, Neighborhood Dining Group, Charleston, SC (Husk, McCrady's, Minero, and others)
Ken Oringer, Boston (Uni, Toro, Coppa, and others)
Monique Siu, Portland, OR (Castagna and Café Castagna)
Stephen Starr, Starr Restaurants, Philadelphia (Le Coucou, Serpico, Upland, and others)
Ethan Stowell, Ethan Stowell Restaurants, Seattle (Staple & Fancy, Tavolàta, Anchovies & Olives, and others)
Caroline Styne, The Lucques Group, Los Angeles (Lucques, a.o.c., Tavern, and others)
Andrew Tarlow, Brooklyn, NY (Diner, Marlow & Sons, Reynard, and others)
Tracy Vaught, H Town Restaurant Group, Houston (Hugo's, Caracol, Backstreet Cafe, and others)
Ellen Yin, High Street Hospitality Group, Philadelphia (Fork, High Street on Market, High Street on Hudson)
Outstanding Service
Aria, Atlanta
Blue Hill at Stone Barns, Pocantico Hills, NY
Boka, Chicago
Brigtsen's, New Orleans
Eastern Standard Kitchen & Drinks, Boston
Fiola, Washington, D.C.
Galatoire's Restaurant, New Orleans
Hugo's, Houston
Marcel's by Robert Wiedmaier, Washington, D.C.
Marché Moderne, Costa Mesa, CA
Marea, NYC
Mélisse, Santa Monica, CA
North Pond, Chicago
The Painted Lady Restaurant, Newberg, OR
Providence, Los Angeles
Saison, San Francisco
Spago, Beverly Hills, CA
Terra, St. Helena, CA
Woodberry Kitchen, Baltimore
Zahav, Philadelphia
Outstanding Wine Program
Bacchanal Fine Wine & Spirits, New Orleans
Benu, San Francisco
Canlis, Seattle
Charleston, Baltimore
Corkbuzz, NYC
Emeril's New Orleans
Empire State South, Atlanta
FIG, Charleston, SC
FnB, Scottsdale, AZ
Jory at the Allison Inn & Spa, Newberg, OR
Komi, Washington, D.C.
Lotus of Siam, Las Vegas
Miller Union, Atlanta
O Ya, Boston
Press, St. Helena, CA
Rouge Tomate, NYC
Sepia, Chicago
Studio at Montage, Laguna Beach, CA
Vino, Honolulu
Wild Ginger, Seattle
Outstanding Wine, Spirits, or Beer Professional
Scott Blackwell and Ann Marshall, High Wire Distilling Company, Charleston, SC
Sam Calagione, Dogfish Head Craft Brewery, Milton, DE
Wayne Carpenter, Skagit Valley Malting, Burlington, WA
Vinnie Cilurzo, Russian River Brewing Company, Santa Rosa, CA
Diane Flynt, Foggy Ridge Cider, Dugspur, VA
Miljenko Grgich, Grgich Hills Estate, Rutherford, CA
Jeppe Jarnit-Bjergsø, Evil Twin Brewing, Brooklyn, NY
Charles Joly, Crafthouse Cocktails, Chicago
Manfred Krankl, Sine Qua Non, Oak View, CA
Drew Kulsveen, Willett Distillery, Bardstown, KY
Jim Law, Linden Vineyards, Linden, VA
Ted Lemon, Littorai Wines, Sebastopol, CA
Greg Lorenz, SakéOne, Forest Grove, OR
Steve Matthiasson, Matthiasson Wines, Napa, CA
Steve McCarthy, Clear Creek Distillery, Portland, OR
Herman C. Mihalich and John S. Cooper, Dad's Hat Pennsylvania Rye Whiskey, Bristol, PA
Aldo Sohm, Zalto Glass, NYC
Rob Tod, Allagash Brewing Company, Portland, ME
Chris Weld, Berkshire Mountain Distillers, Sheffield, MA
Lance Winters, St. George Spirits, Alameda, CA
Rising Star Chef of the Year
Gabe Barker, Pizzeria Mercato, Carrboro, NC
Jay Blackinton, Hogstone's Wood Oven, Orcas Island, WA
Camille Cogswell, Zahav, Philadelphia
Zachary Engel, Shaya, New Orleans
Sara Hauman, Mister Jiu's, San Francisco
Becca Hegarty, The Café Carnegie, Pittsburgh
Jesse Ito, Royal Izakaya, Philadelphia
Bradley Kilgore, Alter, Miami
Elise Kornack, Take Root, Brooklyn, NY
Irene Li, Mei Mei, Boston
Maya Lovelace, Mae, Portland, OR
Tim Nicholson, The Boiler Room, Omaha, NE
David Park, Hanbun, Westmont, IL
Juan Pedrosa, Yvonne's, Boston
Maximillian Petty, Eden Hill, Seattle
Matt Rudofker, Momofuku Ssäm Bar, NYC
Colin Shane, Arroyo Vino, Santa Fe
Ashley Shelton, Pastaria, Clayton, MO
Brian So, Spring, Marietta, GA
Cara Stadler, Tao Yuan, Brunswick, ME
Miles Thompson, Michael's, Santa Monica, CA
Kevin Tien, Himitsu, Washington, D.C.
Jenner Tomaska, Next, Chicago
Shuai Wang, Short Grain, Charleston, S.C.
Martha Wiggins, Sylvain, New Orleans
Brady Williams, Canlis, Seattle
William Wright, Helen Greek Food and Wine, Houston
Best Chef: Great Lakes (IL, IN, MI, OH)
Jake Bickelhaupt, 42 Grams, Chicago
Jonathan Brooks, Milktooth, Indianapolis
Aaron Butts, The Golden, Ft. Wayne, IN
Abraham Conlon, Fat Rice, Chicago
Paul Fehribach, Big Jones, Chicago
Phillip Foss, EL Ideas, Chicago
Sarah Grueneberg, Monteverde, Chicago
Andy Hollyday, Selden Standard, Detroit
Nick Janutol, Forest, Birmingham, MI
Gene Kato, Sumi Robata Bar, Chicago
Beverly Kim and Johnny Clark, Parachute, Chicago
Edward Kim, Ruxbin, Chicago
Ryan McCaskey, Acadia, Chicago
Abbi Merriss, Bluebeard, Indianapolis
Iliana Regan, Elizabeth, Chicago
James Rigato, Mabel Gray, Hazel Park, MI
Jose Salazar, Mita's, Cincinnati
Noah Sandoval, Oriole, Chicago
Lee Wolen, Boka, Chicago
Erling Wu-Bower, Nico Osteria, Chicago
Best Chef: Mid-Atlantic (D.C., DE, MD, NJ, PA, VA)
Brittanny Anderson, Metzger Bar and Butchery, Richmond, VA
Scott Anderson, Elements, Princeton, NJ
Joey Baldino, Zeppoli, Collingswood, NJ
Ian Boden, The Shack, Staunton, VA
Amy Brandwein, Centrolina, Washington, D.C.
Tom Cunanan, Bad Saint, Washington, D.C.
Nicholas Elmi, Laurel, Philadelphia
Mike Friedman, All-Purpose Pizzeria, Washington, D.C.
Dwain Kalup, Domaine Hudson, Wilmington, DE
Tarver King, The Restaurant at Patowmack Farm, Lovettsville, VA
Rich Landau, Vedge, Philadelphia
Seng Luangrath, Thip Khao, Washington, D.C.
Cristina Martinez and Benjamin Miller, South Philly Barbacoa, Philadelphia
Cedric Maupillier, Convivial, Washington, D.C.
Dan Richer, Razza Pizza Artigianale, Jersey City, N.J.
Justin Severino, Cure, Pittsburgh
Greg Vernick, Vernick Food & Drink, Philadelphia
Cindy Wolf, Charleston, Baltimore
Nobu Yamazaki, Sushi Taro, Washington, D.C.
Wei Zhu, Chengdu Gourmet, Pittsburgh
Best Chef: Midwest (IA, KS, MN, MO, NE, ND, SD, WI)
Karen Bell, Bavette La Boucherie, Milwaukee
Thomas Boemer, Corner Table, Minneapolis
Mike Brown, Bob Gerken, James Winberg, Travail Kitchen & Amusements, Robbinsdale, MN
Steven Brown, Tilia, Minneapolis
Justin Carlisle, Ardent, Milwaukee
Lisa Carlson, Chef Shack, Bay City, WI
Jim Christiansen, Heyday, Minneapolis
Dan Fox, Heritage Tavern, Madison, WI
Jorge Guzman, Brewer's Table at Surly Brewing Co., Minneapolis
Erick Harcey, Upton 43, Minneapolis
Thomas Hauck, c.1880, Milwaukee
Jonny Hunter, Forequarter, Madison, WI
Ann Kim, Young Joni, Minneapolis
Jesse Mendica, Olive + Oak, Webster Groves, MO
Kevin Nashan, Sidney Street Cafe, St. Louis
Mike Randolph, Público, University City, MO
Patrick Ryan, Port Fonda, Kansas City, MO
Joe Tripp, Alba, Des Moines, IA
Kevin Willmann, Farmhaus, St. Louis
Luke Zahm, Driftless Café, Viroqua, WI
Best Chef: New York City (Five Boroughs)
Rawia Bishara, Tanoreen, Brooklyn, NY
Danny Bowien, Mission Chinese Food
Marco Canora, Hearth
Mario Carbone and Rich Torrisi, Carbone
John Fraser, Nix
Markus Glocker, Bâtard
Sean Gray, Momofuku Ko
Brooks Headley, Superiority Burger
Nick Kim and Jimmy Lau, Shuko
Anita Lo, Annisa
Ignacio Mattos, Estela
Carlo Mirarchi, Blanca, Brooklyn, NY
Joe Ng, RedFarm
Alex Raij and Eder Montero, Txikito
Ann Redding and Matt Danzer, Uncle Boons
Missy Robbins, Lilia, Brooklyn, NY
Justin Smillie, Upland
Jeremiah Stone and Fabián von Hauske, Contra
Alex Stupak, Empellón Cocina
Jody Williams, Buvette Gastrothèque
Best Chef: Northeast (CT, MA, ME, NH, NY State, RI, VT)
Unmi Abkin, Coco & The Cellar Bar, Easthampton, MA
Karen Akunowicz, Myers + Chang, Boston
Tyler Anderson, Millwright's, Simsbury, CT
Mucuy Bolles and Christian Makay, Three Stones, Brattleboro, VT
Alex Crabb, Asta, Boston
Steve and Ellen Gedra, The Black Sheep, Buffalo, NY
Brian Hill, Francine Bistro, Camden, ME
Jeffrey Lizotte, Present Company, Simsbury, CT
Matt Louis, Moxy, Portsmouth, NH
Evan Mallett, Black Trumpet, Portsmouth, NH
Tony Messina, Uni, Boston
Ravin Nakjaroen, Long Grain, Camden, ME
Cassie Piuma, Sarma, Somerville, MA
Susan Regis, Shepard, Cambridge, MA
Marc Sheehan, Loyal Nine, Cambridge, MA
Keiko Suzuki Steinberger, Suzuki's Sushi Bar, Rockland, ME
Benjamin Sukle, Birch, Providence, RI
Andrew Taylor and Mike Wiley, Eventide Oyster Co., Portland, ME
Derek Wagner, Nick's on Broadway, Providence, RI
Jordan Ware, Hen of the Wood, Burlington, VT
Best Chef: Northwest (AK, ID, MT, OR, WA, WY)
Jose Chesa, Ataula, Portland, OR
Laura Cole, 229 Parks Restaurant & Tavern, Denali National Park & Preserve, AK
Greg Denton and Gabrielle Quiñónez Denton, Ox, Portland, OR
Eric Donnelly, RockCreek, Seattle
Jeff Drew, Snake River Grill, Jackson, WY
Mike Easton, Il Corvo, Seattle
Edouardo Jordan, Salare, Seattle
Kris Komori, State & Lemp, Boise, ID
Kotaro Kumita, Wataru, Seattle
Nathan Lockwood, Altura, Seattle
Ha (Christina) Luu, Ha VL, Portland, OR
Shaun McCrain, Copine, Seattle
Joshua McFadden, Ava Gene's, Portland, OR
Katy Millard, Coquine, Portland, OR
Michael Muirhead, Mas Taco, Red Lodge, MT
Sarah Pliner, Aviary, Portland, OR
Ryan Roadhouse, Nodoguro, Portland, OR
Justin Woodward, Castagna, Portland, OR
Rachel Yang and Seif Chirchi, Joule, Seattle
Laurent Zirotti, Fleur de Sel, Post Falls, ID
Best Chef: South (AL, AR, Commonwealth of Puerto Rico, FL, LA, MS)
Ferrell Alvarez, Rooster & the Till, Tampa, FL
David Bancroft, Acre, Auburn, AL
Vishwesh Bhatt, Snackbar, Oxford, MS
Kathleen Blake, The Rusty Spoon, Orlando, FL
Bill Briand, Fisher's Upstairs at Orange Beach Marina, Orange Beach, AL|
Nina Compton, Compère Lapin, New Orleans
Clay Conley, Buccan, Palm Beach, FL
Cole Ellis, Delta Meat Market, Cleveland, MS
Jose Enrique, Jose Enrique, San Juan, PR
Michael Gulotta, MoPho, New Orleans
Timothy Hontzas, Johnny's Restaurant, Homewood, AL
Deme Lomas, Niu Kitchen, Miami
Matthew McClure, The Hive, Bentonville, AR
Rob McDaniel, SpringHouse, Alexander City, AL
Brandon McGlamery, Luma on Park, Winter Park, FL
Christopher Ponte, Café Ponte, Clearwater, FL
Slade Rushing, Brennan's, New Orleans
Michael Stoltzfus and Kristen Essig, Coquette, New Orleans
Isaac Toups, Toups' Meatery, New Orleans
Rebecca Wilcomb, Herbsaint, New Orleans
Best Chef: Southeast (GA, KY, NC, SC, TN, WV)
Billy Allin, Cakes & Ale, Decatur, GA
Colin Bedford, The Fearrington House, Pittsboro, NC
Steven Devereaux Greene, Herons in the Umstead Hotel, Cary, NC
John Fleer, Rhubarb, Asheville, NC
Kevin Gillespie, Gunshow, Atlanta
Damian Heath, Lot 12 Public House, Berkeley Springs, WV
Vivian Howard, Chef & the Farmer, Kinston, NC
Kevin Johnson, The Grocery, Charleston, SC
Matt Kelly, Mateo, Durham, NC
Joe Kindred, Kindred, Davidson, NC
Cheetie Kumar, Garland, Raleigh, NC
Edward Lee, 610 Magnolia, Louisville, KY
Andy Little, Josephine, Nashville
Ri Liu, Masterpiece, Duluth, GA
Elliott Moss, Buxton Hall, Asheville, NC
Erik Niel, Easy Bistro, Chattanooga, TN
Steven Satterfield, Miller Union, Atlanta
Ryan Smith, Staplehouse, Atlanta
Andrew Ticer and Michael Hudman, Andrew Michael Italian Kitchen, Memphis
Paul Verica, Heritage Food and Drink, Waxhaw, NC
Best Chef: Southwest (AZ, CO, NM, OK, TX, UT)
Charleen Badman, FnB, Scottsdale, AZ
Jen Castle and Blake Spalding, Hell's Backbone Grill, Boulder, UT
Silvana Salcido Esparza, Barrio Urbano, Phoenix
Omar Flores, Casa Rubia, Dallas
Bryce Gilmore, Barley Swine, Austin
Manabu Horiuchi, Kata Robata, Houston
Anita Jaisinghani, Pondicheri, Houston
Steve McHugh, Cured, San Antonio
Hugo Ortega, Hugo's, Houston
Jonathan Perno, Los Poblanos, Los Ranchos de Albuquerque, NM
Steve Redzikowski, Acorn, Denver
Martín Rios, Restaurant Martín, Santa Fe
Teiichi Sakurai, Tei-An Soba House, Dallas
Alex Seidel, Mercantile, Denver
Seth Siegel-Gardner and Terrence Gallivan, The Pass, Houston
Eric Skokan, Black Cat, Boulder, CO
Jeff Smedstad, Elote Cafe, Sedona, AZ
John Tesar, Knife, Dallas
David Uygur, Lucia, Dallas
Jianyun Ye, Mala Sichuan Bistro, Houston
Best Chef: West (CA, HI, NV)
Wes Avila, Guerrilla Tacos, Los Angeles
Josef Centeno, Orsa & Winston, Los Angeles
Michael Cimarusti, Providence, Los Angeles
Dominique Crenn, Atelier Crenn, San Francisco
Jeremy Fox, Rustic Canyon Wine Bar and Seasonal Kitchen, Santa Monica, CA
Christian Geideman, Ippuku, Berkeley, CA
Ravi Kapur, Liholiho Yacht Club, San Francisco
Mourad Lahlou, Mourad, San Francisco
Corey Lee, Benu, San Francisco
Ludo Lefebvre, Trois Mec, Los Angeles
Travis Lett, Gjelina, Venice, CA
Anthony Mangieri, Una Pizza Napoletana, San Francisco
Preeti Mistry, Juhu Beach Club, Oakland, CA
Niki Nakayama, n/naka, Los Angeles
Bryant Ng, Cassia, Santa Monica, CA
Carlos Salgado, Taco María, Costa Mesa, CA
Joshua Skenes, Saison, San Francisco
James Syhabout, Hawker Fare, San Francisco
Karen Taylor, El Molino Central, Sonoma, CA
Kris Yenbamroong, Night + Market Song, Los Angeles